Why your No. 1 priority should be to keep renters in your building— and 6 simple ways to ensure that you do
As of the second half of 2018, the United States was officially in a so-called "renter's market" for the first time in more than eight years, according to data collected by Florida Atlantic University and Florida International University. This means it makes better financial sense to rent and invest in equity markets than it does to purchase a home. That's obviously great news for property managers who need to quickly lease up their apartments.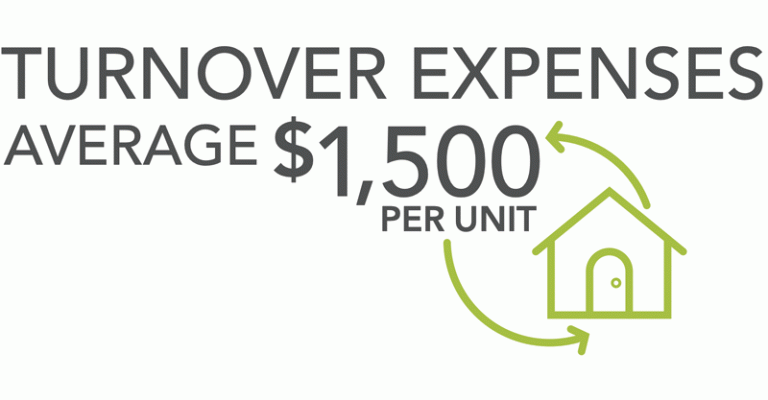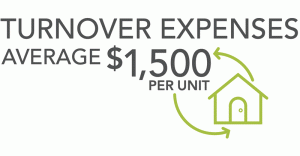 But the unfortunate reality is that half of these renters will turn over their lease within one year of moving in, according to the National Center for Housing Management. What's more, turnover expenses— including lost rent, capital improvements, and marketing/realtor fees— can easily range from $1,000 to $3,000, or an average of $1,500 per unit. That can quickly eat into the gross operating income of the building.
In fact, a typical 200-unit apartment building in which each unit rents for an average of $725 per month (producing $1.74 million in gross potential rent) can expect to lose about $150,000 annually to turnover expenses if half of its renters vacate. That's a hefty 8.6 percent of yearly gross operating income. The good news is that if you're able to reduce your tenant turnover for the same 200-unit building by just 5 percent, you'll improve the gross operating income of the property by $15,000.
So, how do you reduce tenant turnover? Fortunately, it's neither very difficult, nor does it require a large investment of time or money.
Property managers love renter's markets for obvious reasons: They have an easier time finding renters than they do in a buyer's market. Renters are seeking them out. But to keep them once you get them, you have to keep them happy."

– Tarah Vela, asset manager at Hines Development
Did you know that nearly 60 percent of all tenant turnover is controllable? It's true. According to a study by Zillow Rentals, the largest contributors to tenant turnover are poor staff performance and dissatisfaction with the property. That means by simply changing how you and your staff listen to and interact with your tenants, coupled with minor property improvements, you can greatly reduce the likelihood that they'll leave.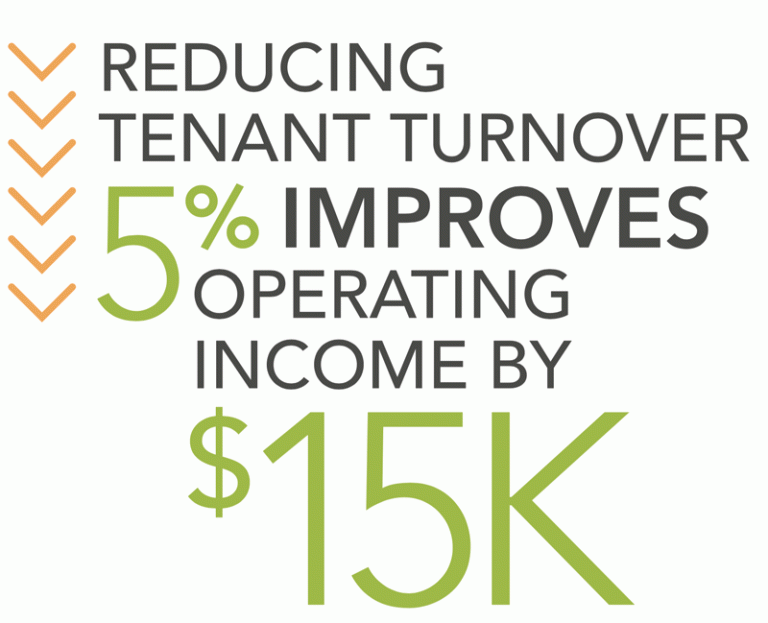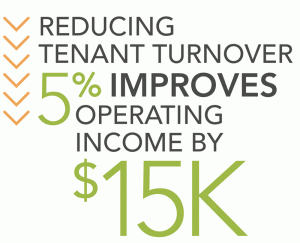 But as you undoubtedly know from years of life and work experience, this is sometimes easier said than done. And, unfortunately, in some cases, satisfaction alone isn't always enough to keep a tenant around. Sometimes, circumstances and opportunities such as a new job, a growing family, or even the desire for a change of scenery can compel tenants to move away— even though they're content and satisfied where they are.
It's important to not become disillusioned by things you can't control. Instead, if you remember the facts and statistics listed above, you'll be more likely to focus on what you can control— namely, tenant satisfaction.
Download this 34-page guide to learn strategies and tactics for reducing tenant turnover.