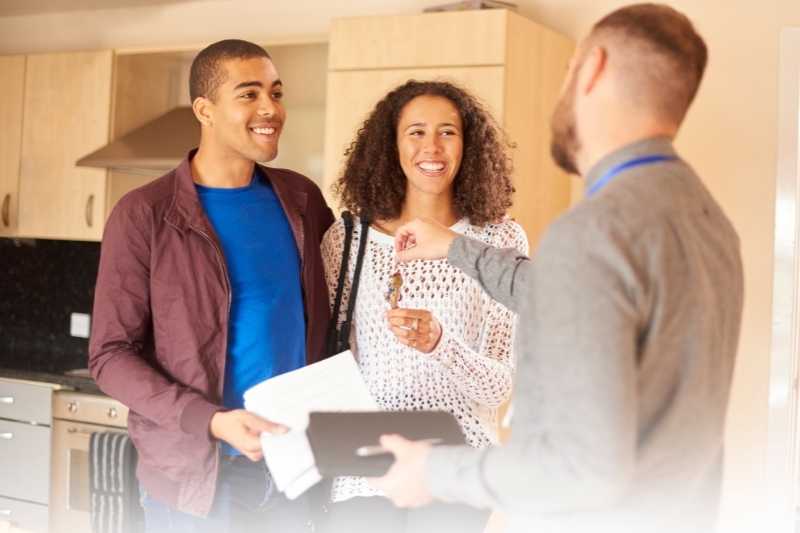 Resident retention is one of the most important aspects of property management. Between keeping residents happy, managing building operations, and making crucial improvements to your building by investing in proptech, a lot goes into minimizing tenant turnover.
Tenant turnover is inevitable but there are many methods that you can implement to improve your relationship with current residents and incentivize them to stay at your property. Additionally, there are several ways to help streamline the move-out process so that you can find new tenants quickly.
Read on to learn how to reduce tenant turnover at your property today. We also cover the cost of tenant turnover, calculating turnover rates, and unit turnover processes.
In this post we cover:
What is tenant turnover?
Tenant turnover is the process of a resident moving out and preparing for a new tenant to move in. It involves the move-out, getting the unit ready for a new tenant, marketing the vacancy, and leasing the unit to a new resident for move-in.
Tenant turnover is inevitable, but it's in your best interest to keep tenants around longer by having them renew their leases. After all, retaining a current tenant is more cost-effective than finding a new one.
Of course, finding a new tenant for a recently vacated unit can be stressful. But having a clear strategy for preparing vacant units for new prospects will help you shorten the time between old tenants moving out and new ones moving in.
Tenants may turnover for any number of reasons, such as:
Dissatisfaction with the unit, property, or staff
A new job or other top reason for relocation necessitate moving to a new town
Growing families need more space
As you can see, some tenant turnover is preventable, while other instances are more out of your control.
Ultimately, renters prefer to stay put — it's easier and cheaper to renew a lease than to move out. This is why it's important to invest time and energy into cultivating positive relationships with current residents and preventing high tenant turnover.

What are the costs of tenant turnover?
Tenant turnover costs your property thousands of dollars — and the longer the unit remains vacant, the more it'll cost you. So, it's essential to know the costs associated with tenant churn.
Some of the many costs of tenant turnover include:
Deep cleaning the vacant unit
Conducting any maintenance and repairs
Upgrading appliances and other features in the unit to make it more desirable
Marketing your unit
Administrative time spent processing move-out paperwork, screening applicants, and creating new lease agreements
Lost rental income
In short, vacancies disrupt cash flow, which is why minimizing the time your unit is vacant is crucial to your bottom line.
10 ways to reduce tenant turnover
A lot goes into preventing resident turnover. So, minimize tenant churn by implementing these tips and tricks.
Here are 10 solutions that can help reduce tenant turnover:
1. Foster community with residents
Residents are more likely to renew a lease at an apartment that feels like home. So, host events at your multifamily building and keep an open line of communication with residents. If you're unsure of your residents' needs, create a survey and ask for their feedback. Then, use that feedback to invest in worthwhile improvements to your property.
What's more, checking in with residents also shows them that you value their opinions and are committed to improving the resident experience. This increases the likelihood of them becoming long-term tenants and renewing their leases over time.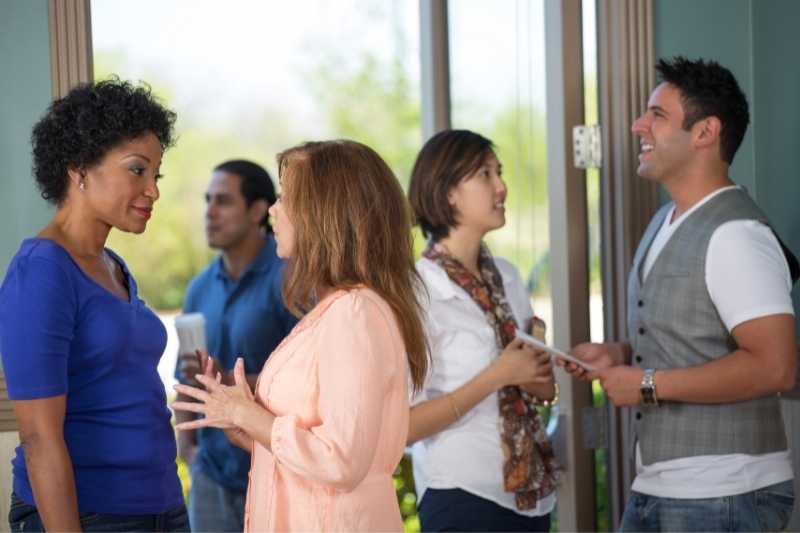 2. Stay up to date with multifamily trends
The real estate industry is constantly changing. So, it's important to keep track of changing market trends and know where to implement cutting-edge improvements to your property.
As the demand for multifamily units grows, so will the number of competitors entering the market. Staying on top of industry trends not only ensures that you're not outpaced by your competitors but also improves the resident experience.
For example, implementing technology that improves daily building operations will appeal to residents and encourage them to renew their leases every year. Incorporating sought-after amenities like a fitness center, cafe, or pool at your multifamily property can also lead to more lease renewals and give you an edge over your competitors.
Check out 5 multifamily design trends your residents will love:
3. Keep up with maintenance
Allowing your property to fall into a state of disrepair will drastically reduce its value. So, stay up to date with maintenance by performing quarterly inspections.
Carrying out regular property maintenance will keep residents happy and ensure that your property is appealing to new prospects.
Additionally, performing maintenance and routine inspections will help catch any structural or electrical issues early on before they become more serious (and more expensive) problems in the future.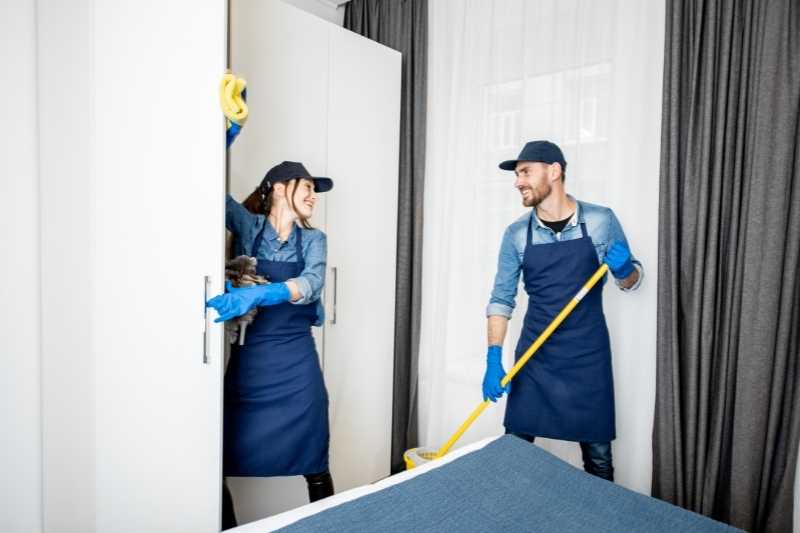 4. Market your vacancies effectively
Marketing your property to prospects is one of the most important steps to filling vacancies.
The most effective property marketing strategies include:
Posting about your unit on social media
Publishing the vacant unit on plenty of apartment listing websites
Updating your website and investing time and resources into improving its SEO
5. Invest in proptech
Automating your building with smart technologies will help your building operate smoothly and efficiently. It will also increase the security of your building which will make residents feel safer at your property.
Consider investing in proptech such as:
Smart locks: Upgrade your unit door locks to smart locks so that tenants can open the door with their smartphones or a PIN code instead of fumbling around for a key. As an added bonus, you'll reduce lockouts!
Smart thermostats: Tenants love convenient in-unit technology like smart thermostats. With a smart thermostat, tenants can control the temperature from anywhere with just a smartphone app.
A video intercom: Make property access simple and convenient by installing a smart video intercom at your property's entrance. That way, tenants can control access with a smartphone and feel safer by visually vetting all visitors.
A tenant experience app: Resident experience apps are all-in-one platforms where residents can communicate with management, request maintenance, reserve amenity spaces, connect with neighbors, and more.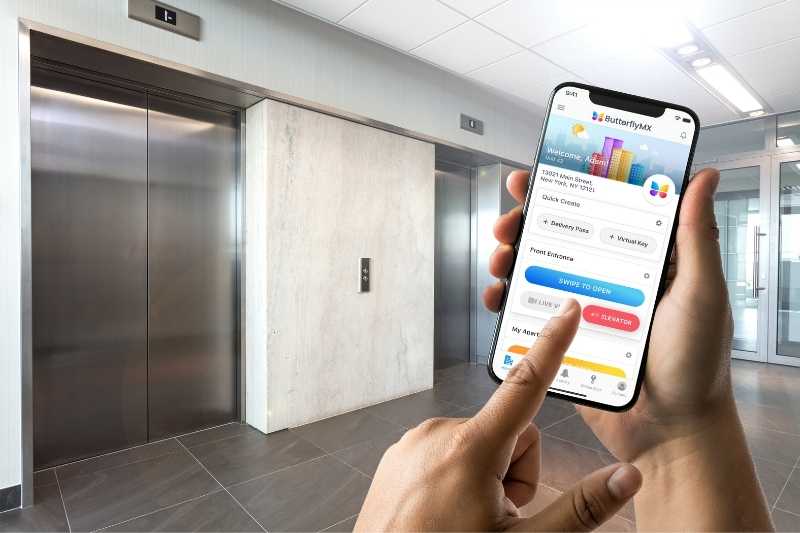 6. Be strategic when raising rent
Raising rent costs is often the deciding factor for tenants choosing not to renew their lease. Implementing programs or payment plans that assist families with raising rent costs, or offering rent stabilization for long-term tenants will significantly boost resident retention.
What's more, staying on top of competitors' pricing will help you set appropriate rent prices for your units. Make sure that your units are priced fairly yet competitively.
Discover the top 3 ways to determine how much to charge for rent:
7. Screen prospects
Screening prospects before approving them is one of the most effective ways to ensure tenants are responsible, which can lead to more long-term tenancies. Conduct background checks and verify employment to ensure that each new tenant is a good fit for your property.
Additionally, taking the time to thoroughly screen applicants will reduce the likelihood of a tenant prematurely breaking their lease.
8. Update outdated policies
Take the time to reevaluate old policies to improve your relationship with current residents. Even something as simple as revising pet policies can significantly increase the chances of a resident renewing their lease.
Additionally, collecting feedback from your residents may illuminate issues at your property that you were previously unaware of.
9. Offer incentives
Renewal incentives are key to encouraging tenants to renew their leases.
Incentive ideas include:
Rent discounts
Gift cards for local restaurants
Unit upgrades like fresh paint or new appliances
If your budget is especially tight, consider something as simple as a thoughtful card. Taking the time to write a personalized note to long-term residents can vastly improve your relationship with them and serve as an effective incentive to stick around.
10. Conduct exit interviews
Integrating exit interviews into the move-out process will provide valuable feedback for your staff to act on. Organize exit interviews with tenants who are moving out and take note of any issues they cite. Then, use that feedback as a guide to implement changes at your property and prevent future turnover.
What's more, exit interviews will let old residents know that you value their opinions, while also improving relationships with current tenants.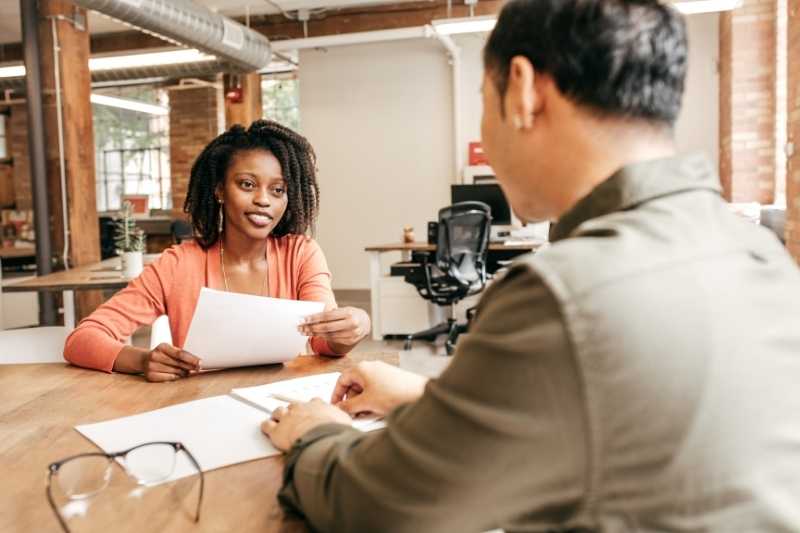 What's the process of turning over a rental?
While it's important to make efforts to reduce turnover, you can't prevent it altogether. So, make sure you're prepared to manage the turnover process efficiently.
The turnover period begins with a resident moving out of your unit. After they vacate the property, you'll need to get the unit ready for a new tenant. Following a checklist will help ease the transition between moving out of an old resident and moving into a new one.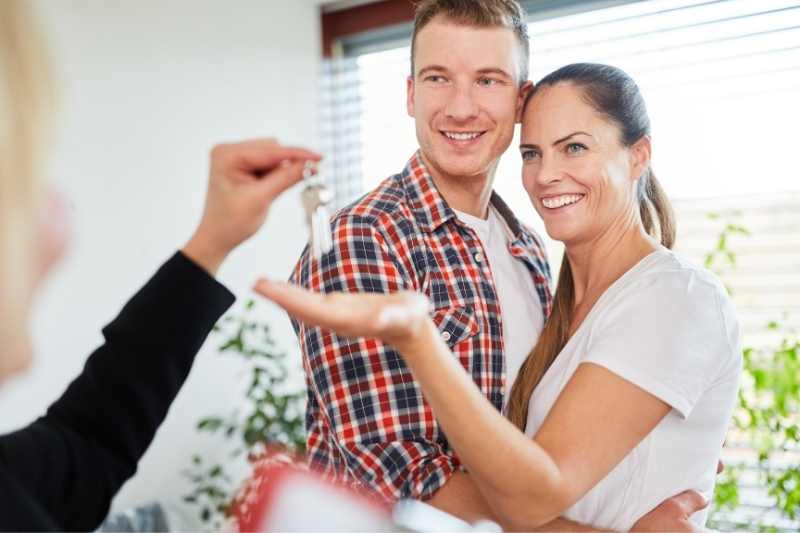 Tenant turnover checklist
Clean the unit: Make sure the unit is professionally cleaned after the old tenant vacates the building so it's more desirable to prospects.
Make repairs: It's common for units to need general repairs and maintenance, especially after a long-term lease ends. Performing regular inspections and staying on top of maintenance and repairs will help increase the value of your property.
Market the unit: Advertise the vacancy online to improve the visibility of your property and increase the likelihood of filling the vacancy sooner.
Process applications: Prepare applications and approve or reject them promptly to reduce turnover time.
Show the unit: Host onsite or virtual tours to qualified prospects to increase your closing rate. Consider offering self-guided tours so that you can provide more tours per day.
Close new leases: Create lease agreements and have them ready for new residents so they can move into the vacant unit sooner.
How long does it take to find new tenants?
It can take anywhere from a few days to several weeks — or even months — to find new tenants depending on how effective your marketing strategies are.
The length of time that elapses between vacating an old tenant and finding a new resident ultimately depends on how streamlined your leasing process is. Between cleaning the unit, carrying out maintenance, marketing your property, and screening new prospects, it takes time and money. This is why it's necessary to carry out these tasks promptly. Effective tenant turnover management will boost your chances of filling vacancies quickly.
With this in mind, ensure that your property is rent-ready and prepared for move-in to shorten the turnover period.
How do you calculate rental turnover rate?
The tenant turnover formula is calculated by dividing the number of residents that have moved out over a one-year period by the total number of residents that you have in that same one-year period. Then multiply that by 100.
Turnover rate = # of residents moved out in 1 year / total # of residents renting in 1 year * 100
Takeaways
Preventing tenant turnover will save you money.
You can increase resident retention by staying on top of maintenance and making valuable improvements when necessary.
Streamline the leasing process by professionally cleaning, updating vacant units, and advertising them promptly.