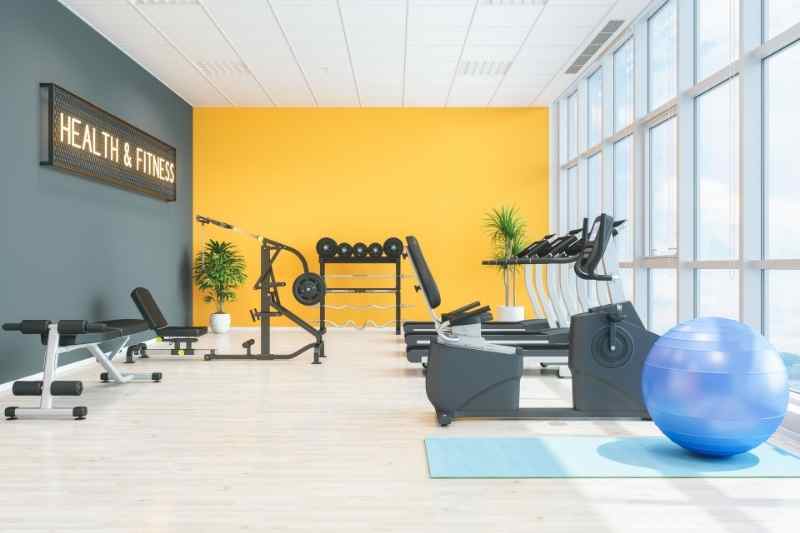 There are several reasons residents choose an apartment, and most of them boil down to the building's operations and how their lives will be made better just by being there. But offering the right apartment amenities can also convince a prospect to sign a lease. And one of the most desired amenities is an apartment gym.
An apartment fitness center is convenient because it helps residents consolidate their routines and maintain fitness without leaving their building. So whether your building already has a gym or you're thinking about adding one, keep reading to learn more about multifamily gyms.
This post covers:
Does your building need an apartment gym?
People spend an average of $1,000 or more a year on gym memberships. But renters want to minimize living expenses while also maximizing their quality of life — and an apartment with gym equipment will do just that.
To not include a gym in your apartment would put you in the minority, as about nine out of 10 new apartment buildings have a fitness room. So, the short answer is yes, your apartment needs a gym if you want to compete with the number of buildings that provide this amenity!
How much does it cost to add an apartment gym?
If you don't already have one, then the cost of adding an apartment gym is between $30 and $80 per square foot depending on how large the space is.
However, the cost of revamping or adding to an existing gym amenity will be different. Some gym equipment can be bought outright for a wholesale price. If you plan to lease, you can expect to pay anywhere from $60 – $100 a month.
Discover more amenities every building should have:
5 ways to perfect your apartment gym
It would be too easy to just place a few treadmills and floor mats in a room and call it a day. But that's not going to make your gym better or motivate residents to actually utilize the dedicated amenity space.
Here are 5 ways to improve and perfect your apartment gym:
1. Update equipment in your apartment gym
It's important to keep apartment gym equipment updated for safety reasons, as well as comfort. No one likes a treadmill with faulty traction or weight-lifting equipment with peeling paint. Additionally, worn-out belts and safety cords can cause accidents and injuries.
A good rule of thumb is to apply maintenance techniques every few weeks, plus hire someone to check treadmills, cycles, and other machines every few months.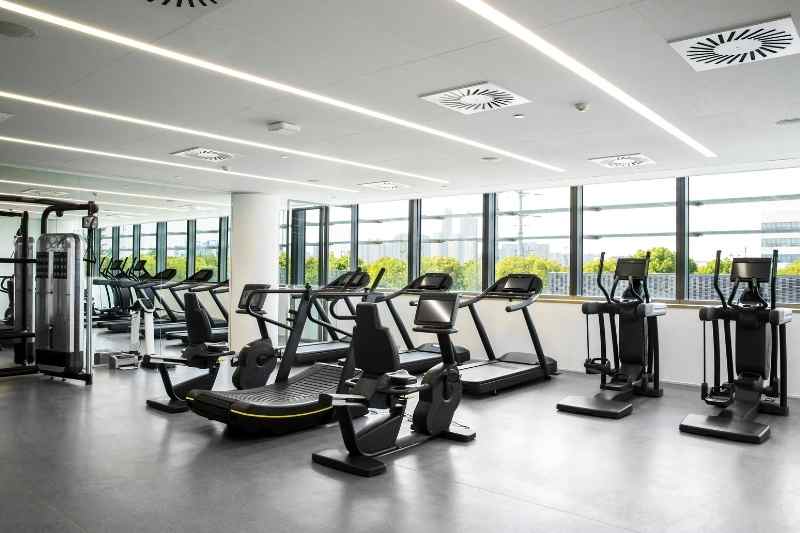 2. Maintain cleanliness and hygiene in your gym
In light of concerns surrounding hygiene and a germ-free environment, it's important to ensure all fitness areas are sanitary and clean. Not only is this a good habit, but it's also something that can affect resident satisfaction.
Here are some ways to help maintain a clean workout space:
Learn how to sanitize: There's more to sanitation than just wiping down equipment with a wet cloth. Brush up on the best cleaning techniques and tips to make residents feel better about using the gym.
Make sanitization accessible: While staff should keep the room clean on their own, residents should also clean their equipment before and after each use. By keeping sanitizing wipes within reach, you'll help gym-goers take more initiative in cleaning after themselves.
Print signs and check-ins: Print and post reminders on the inside of doors or cabinets to remind others to keep spaces clean. Additionally, having forms that show residents when the last sanitization cycle took place will give them a visual assurance that equipment is not being neglected.
3. Enhance the fitness room
One of the first questions prospective residents may ask is, "what amenities do you offer in your gym?" You need to be prepared to answer this question with an apartment gym tour that hopefully impresses your prospects.
Strong WiFi
You may not realize that a reliable WiFi connection is important to apartment gym users. However, it's likely one of the most critical components aside from the equipment itself. This is because most people are either listening to music, podcasts, or even watching shows on their smartphones while working out.
When the WiFi signal is weak or nonexistent, residents may get frustrated and quit their workouts. They may even decide that using the gym in the apartment just isn't worth it.
Extra features
There are some features you can include in your gym for their extra function even if they aren't essential. This includes barre bars and mirrors. Both of these offer enhanced workability for those who need to see what they're doing (those doing compound lifts, for instance) and can maximize resident satisfaction.
Additional equipment
An apartment with gym equipment that meets basic needs will do for some, but ultimately, providing a few extras will go a long way.
Additional equipment that doesn't take up much space includes:
Rowing machines
All-in-one machines
Stair mills
Strength bands
Squat racks
4. Listen to resident feedback
The best way to know if an amenity is or isn't working is to enlist feedback from residents. Do they think there should be more weights in the fitness room? How are the cardio machines working? Is the apartment gym being cleaned frequently and deeply enough?
Taking suggestions to heart and creating a space that reflects their desired outcome will ultimately help residents feel their living expenses are being put to good use.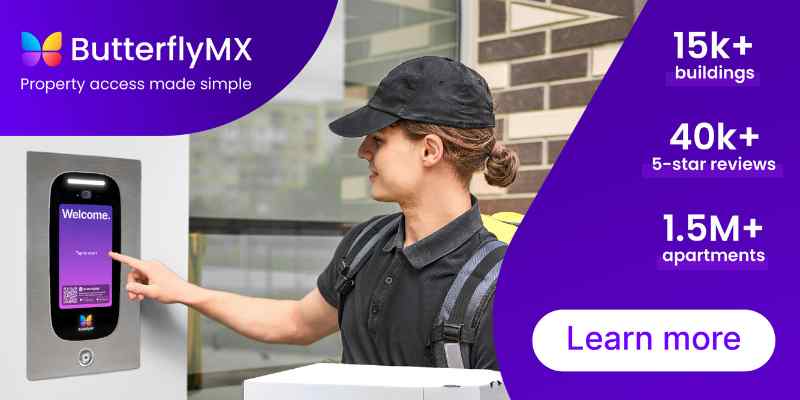 5. Help residents get the most out of their gym
Most residents want to know how to get the most out of their apartment's gym. And it's a legitimate concern when it comes to weighing their options between paying for a nicer apartment or putting that money into a separate gym membership. If you want to tip the scale in your favor, it's important to know how to meet residents' needs.
Consider group fitness programs
If your gym room is large enough, consider hosting group fitness classes such as yoga, HITT, or weight training sessions. This way, residents won't feel as though they're missing out on group fitness opportunities at an independent gym.
Allow guest access
A lot of people like perks such as allowing a free guest, even if the host cannot be with them at all times. Allowing guest entry via digital access codes with an access control system could be beneficial and incentivizing. These are safe and secure, and allow property managers to audit guest usage.
Investing in a gym management software system, in addition to your multifamily property management system, may be the best way to ensure smooth guest access without compromising security. If your residents are particularly fond of the gym amenity space, consider upgrading to make the most of your investment!
Make clear regulations and rules
The best way for everyone to enjoy a shared space is by creating clear and enforceable rules and regulations. Rules are important because they instill parameters for how to respect shared amenities, the people who use them, and those who maintain them.
Some examples of rules for apartments with gyms:
Age limits: Children under the age of 14 should be accompanied by adults for the comfort of exercising residents.
Rules of conduct: Noise and attitude rules are important because they protect other gym users.
Clothing policies: Clothing policies should be put in place for safety. Limiting loose clothing and open-toed shoes are good examples of clothing rules.
Equipment time limits: Maintaining limits on machine use gives everyone the opportunity to use the equipment.
Consider amenity fees
The question of whether to charge amenity fees is one that's worth considering. On the one hand, no one likes being charged extras. On the other, residents who want a specialized amenity are likely going to be willing to pay some kind of reasonable fee.
If you don't have amenity fees already, consider having a conversation with your tenants to see how they feel about them. Transparency about amenity fee allocation could help them feel better about paying extra for something that would enhance their building.
Create the perfect apartment gym
You don't have to have a large space to create an apartment gym that will make your residents happy. In fact, all you need is equipment that will target everyone's fitness needs and the right mindset.
Don't forget these takeaways:
Keep apartment gym equipment updated and maintained for safety and comfort.
Remember to make gym cleanliness a top priority.
Don't neglect the fitness center and instead make it an inviting space worth using.
Listen to your residents and try making changes that reflect their needs.
Invest in a robust gym access control system.
Finally, help residents get the most out of their fitness experience by making the gym easier for them to use.