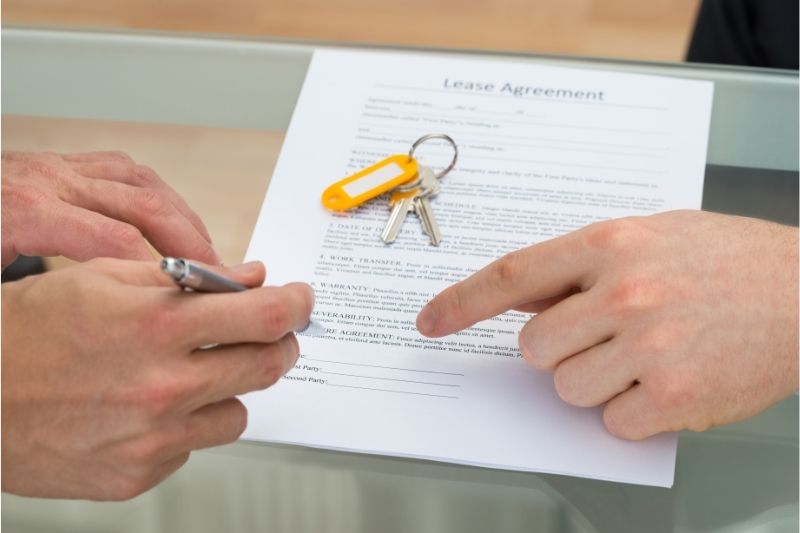 Residents who pay their rent on time, respect the property, and support the community within your property are your most valuable asset as a property manager. Retaining these residents at all costs should be one of your highest priorities. To do that, you'll need the most enticing lease renewal incentives that you can come up with. 
The cost of rent and the amount of living space a tenant has access to are likely out of your control, but have no fear. The atmosphere you invoke in the building and the conveniences you offer can incentivize tenants to renew their leases. If your residents trust that you're always providing them with the best living space possible, then they'll be excited to sign their lease renewal.
Here are five effective lease renewal incentives:
1. Provide a free unit upgrade
Not upping the rent for a tenant is the very least you can do to incentivize them to renew their lease. Providing a free upgrade to a resident's unit is the most.
From there you can get creative with what works best for your unique property. The goal here needs to be more elaborate than just a cosmetic upgrade. Though, you can't go wrong with adding a fresh feel to the unit (both inside and out).
Upgrade options that'll keep your residents loyal include:
Carpet cleaning/floor refinishing: Touching up the floors can have residents feeling like they're in a brand new unit.
Appliance upgrades: From the dishwasher to the oven to the fridge, offering your residents the latest and greatest appliances is a no-brainer.
Parking space: Do tenants have a spot to call their own? Why not? If your property doesn't have onsite parking, consider offering a pass to the closest paid parking garage or lot.
Temperature control: A complete HVAC overhaul might be outside of your budget. But what you can do is provide a variety of window units if your property doesn't have A/C. It's also a good idea to have space heaters available for when residents want to get extra toasty in the winter.

2. Invest in smart locks & smart access control system
You want your residents to feel relaxed and safe. Whether your building has ever had an incident or not, ensuring residents' safety is one of the biggest lease renewal incentives. 
Providing residents with the latest trends in smart access control is key to making sure your building is secure and access is convenient.
Adding a smart lock to a resident's unit is a great lease renewal incentive because it provides the technology modern residents seek while enhancing security. Furthermore, a unit smart lock allows that resident to easily control who has access to their living space.
With a smart lock, a resident can set an access PIN code and enter their unit with just their smartphone. They can even give digital access codes to family and friends as well. Plus, tenants will appreciate using their smartphones to unlock their doors rather than carrying around bulky keys.
If you want to enhance security and access convenience beyond unit smart locks, then consider investing in a smart building entry system, too.
A smartphone-based building access control system will win residents over because:
They'll appreciate knowing who they're letting into the building.
It empowers them to open doors and grant property access even when they're not home.
Knowing that each visitor is being recorded and logged can ease a resident's potential concerns.
Everyone can manage property access from their phones, which means they'll constantly have a sense of control.
Watch how ButterflyMX works:
3. Offer a free month of rent
You might feel opposed to offering a free month of rent. Lease renewal incentives are one thing but losing a month of rent would directly affect your property's income.
However, offering a free month of rent (call it a lease renewal bonus if you want to be clever) can actually save you money.
Odds are that if you lose a tenant, you'll lose a month's rent in the time it takes to find a new occupant for the unit. Unfortunately, most of us know all too well that it costs more to find a new resident than to retain an existing one.
Additionally, leasing to a new occupant means building a trusting relationship all over again. It also means they might wind up being late with the rent or damaging the unit.
Good tenants who are incentivized to renew their leases make your job easier. In some cases, it just might be worth it to reward them with a free month of rent.
One of the biggest reasons a resident may decide not to renew their lease is for financial concerns. A free month of rent can set aside those worries. Especially in today's economy, an extra month's rent goes a long way toward a happier and healthier lifestyle.
As a bonus, ensure that residents can pay rent online. This is a simple way to add convenience to residents' daily lives.
4. Enhance their unit's energy efficiency
Energy efficiency is a growing trend in the modern world. With the looming dangers of global warming, it's become a concern for many. Investing in new energy-efficient technology will allow your residents to feel good about their decision to renew their lease with you.
Consider incentivizing your residents' lease renewal by offering them:
Remote-controlled blinds: While seemingly elaborate, a resident won't have to wrestle with an outdated pulley system to let in the sunlight. With smart blinds, your resident can bring the blinds up or down with just their smartphone.
Smart thermostat: Being able to control the climate in their apartment from their phone allows a resident to always come home to their desired temperature. Smart thermostats are consistently ranked as one of the most desirable amenities for renters.
Smart lighting: Getting up to turn off a light switch is a chore. And it improves the resident experience when a tenant can return to a bright unit where the lights have automatically turned on. Smart lighting empowers a resident to control lights from their smartphones and set daily schedules for when the lights should turn on or off.
When meeting modern residents' expectations for sustainability, adding energy-efficient technology can also help your resident save money on energy bills. This is one of the most key lease renewal incentives for a resident who doesn't want to re-sign their lease for financial reasons.
As an added bonus for you, energy-efficient features will also increase the unit's total value in the long run. At the very least, installing cool gadgets that residents will use on a daily basis is an immediate renewal incentive.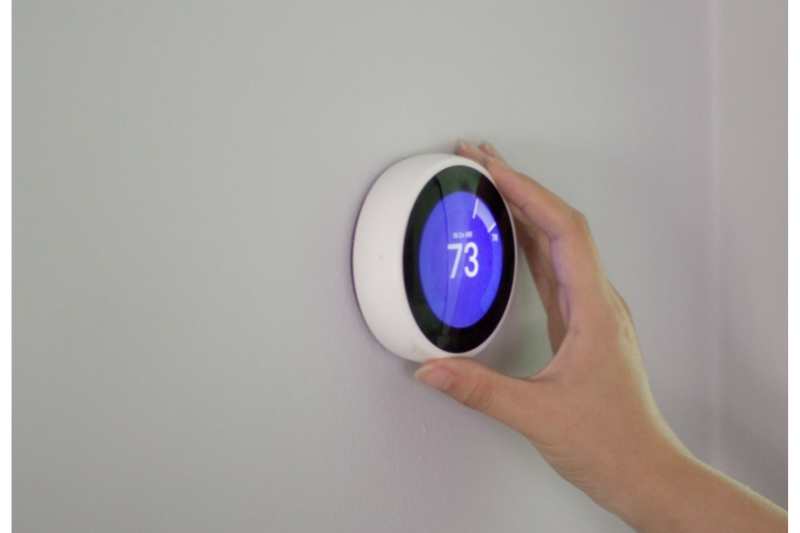 5. Ease your pet policy
Take a close look at your pet policy. Are there pet fees and other restrictions within the lease?
For pet owners whose leases are up for renewal soon, consider easing your building's pet policies to be as inclusive as possible.
There can still be some restrictions in place (no horses) but the reality is that 70% of households in the United States own at least one pet. Charging an extra security deposit or rent for pets may be the tipping point that motivates a resident to move out.
Eliminating pet policies can turn your tenants into long-term tenants. You don't want to lose the perfect tenant because they want to adopt a puppy. A resident being able to adopt their dream pet is a renewal incentive they won't think twice over.
To really win your tenants over, consider offering leashes, waste disposal bags, and treats from your main office or community area.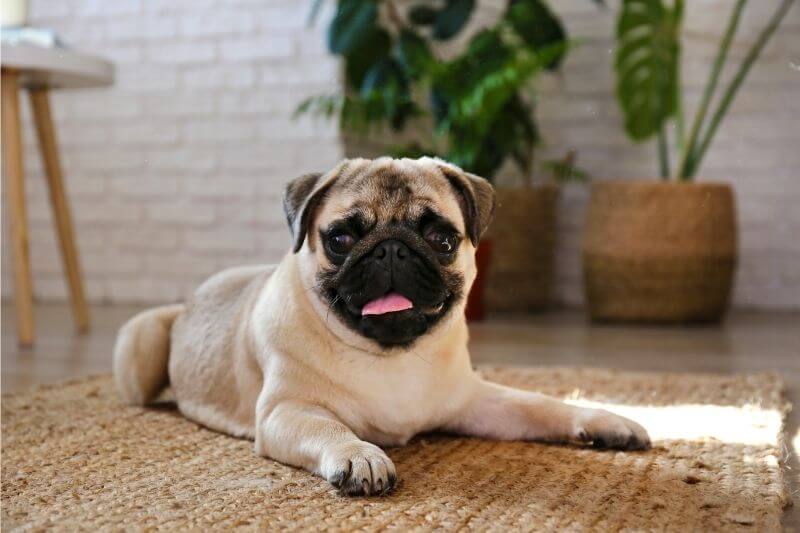 Takeaways:
Ultimately, when it comes to retaining residents, adding convenience is key. Moving out of an apartment is physically draining, stressful, and requires a ton of planning. Nobody wants to move if they don't have to. So, the key to offering effective renewal incentives is to provide something that adds value and convenience.
If it's more convenient for tenants to stay right where they are, then they will. And it's worth rewarding your tenants with desirable perks and amenities that can be well worth your time and money.