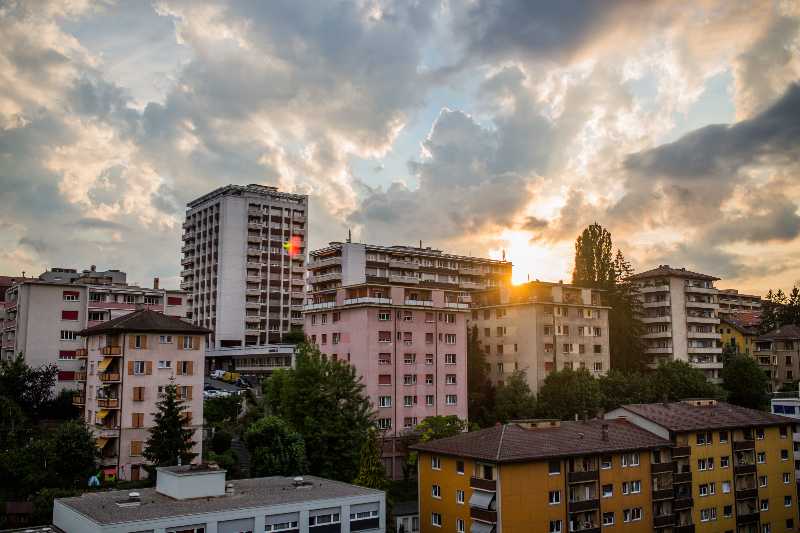 A year for the books, 2020 dramatically reshaped the real estate landscape — especially multifamily housing. COVID-19 introduced social distancing, new security concerns, and a push for contactless entry solutions. As a result, renters' priorities shifted.
Now, post-2020, these changes continue to affect multifamily housing. Read on to learn how 2020 changed the multifamily industry. We'll also explore what you can do to adapt to these changes and accommodate residents' new priorities to improve resident retention.
Table of contents:
The shift from amenity to necessity
Before the global events of 2020, highly amenitized living focused primarily on convenience. Apartment amenities that simplified and streamlined residents' lives helped differentiate multifamily properties from their competition, leading to higher rental rates and lower turnover.
But in 2020, convenience wasn't the only priority for multifamily residents.
If 2020 has taught us anything, it's that we must evolve to meet new challenges. Though convenience will always remain on renters' wishlists, safety is now a top priority when choosing where to live. Real estate professionals who fail to invest in safety-focused property technology (proptech) for existing buildings or new projects risk falling behind competitors and losing residents.
How remote work put proptech in high demand
COVID-19 disrupted nearly every facet of life. But perhaps the most significant change is the mass transition to remote work.
Before 2020, only 7% of U.S. workers had the option to work from home. Now, after the peak of COVID-19, as much as 25% of the US workforce continues working from home.
So, what does this mean for multifamily housing? Residents who used to split their time between their home and the office now spend most of their time at home. As a result, people are shopping online, ordering food, and using other digital services in record numbers.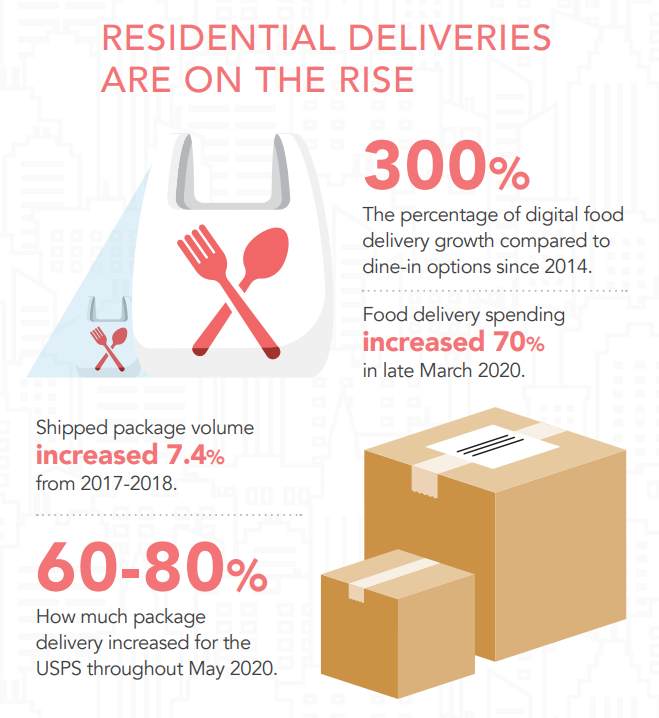 Increased deliveries and on-demand services affect multifamily buildings. Multifamily professionals are tasked with finding new ways to accommodate these services.
Fortunately, proptech is uniquely positioned to meet these changing demands. Proptech offers the best way to ensure safe yet convenient building access for residents, property staff, service providers, and couriers alike.
How to implement safety-focused proptech in your building
There are countless safety-focused proptech products that can help streamline and secure building access. One key proptech solution is a smart video intercom system, which lets residents open and manage doors with their smartphones.
Smart video intercoms eliminate the need for in-person contact while streamlining building access. For example, a resident can replace their dog walker's physical key with a virtual one and conveniently open the door for their Grubhub driver remotely.
The smart video intercom also offers managed property access for delivery people who can leave parcels in package rooms. This ensures a secure, contactless, and timely delivery for residents ordering everything from groceries to furniture online.
And residents aren't the only beneficiaries. Safety-focused proptech also helps real estate professionals save in human capital and keep residents happy by providing the secure living experience they demand.