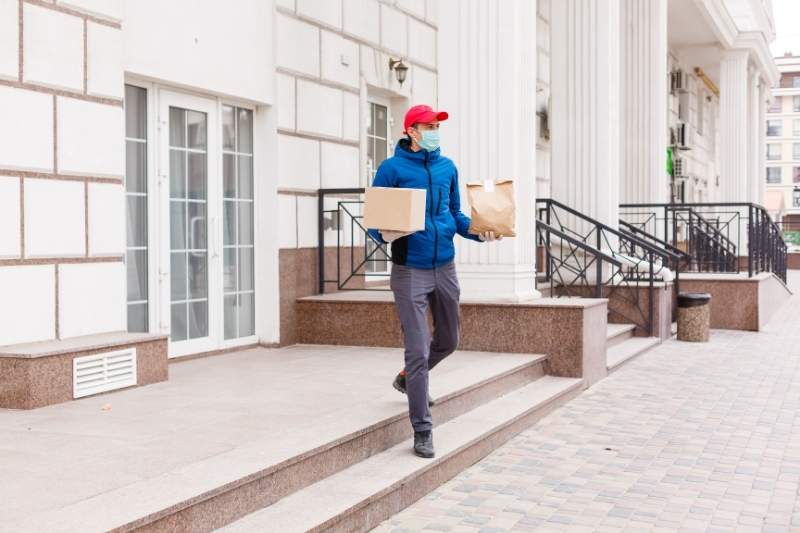 In recent years, we've seen the convenience of food delivery skyrocket. And whether your residents are ordering groceries from a delivery service or ordering delivery from a restaurant, they'll need a way to facilitate those deliveries.
For residential communities, deliveries can be overwhelming. There are now more food deliveries — and delivery persons — entering your community than ever before. With that in mind, how do apartment buildings set up a food delivery process that is safe, sustainable, and enhances the resident experience?
We've put together this list of tips to help property staff safely manage food delivery. While every community is different, these tips will provide a foundation to create a well-oiled (and safe) apartment building food delivery process.
1. Implement a contactless building entry solution
Secure apartment building food delivery starts with getting delivery drivers through the front door. And in light of the popularity of this, the best way to safely grant property access to couriers is by enabling contactless entry.
To create a contactless entry experience at your apartment building, you'll need a smart video intercom like ButterflyMX. ButterflyMX enables residents and property staff to open the door for food delivery couriers with just a smartphone. From the intercom, food delivery drivers can call residents for quick building access without any person-to-person contact.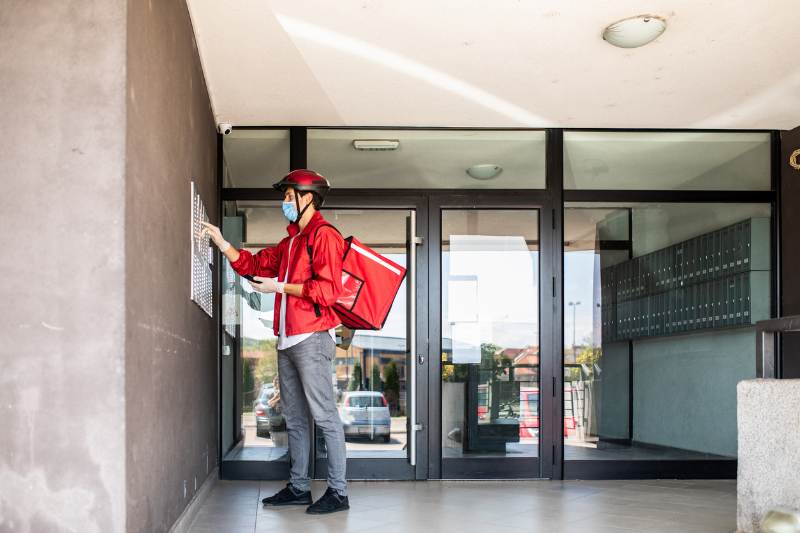 2. Designate a contactless food drop-off zone
Lobbies become a hectic and crowded area during peak food delivery hours, which is exactly what properties want to avoid.
To prevent a crowd from forming, create a clear and obvious food drop-off area in your lobby. You can work with your building staff to make this blend in with your lobby's decor. Collaborate with your staff member who creates building signage to design and print branded signage to quickly capture delivery drivers' attention.
A drop-off zone will cut down on the number of delivery persons waiting in the lobby to hand off orders. It will also show your residents that the property staff is constantly thinking about and improving their community.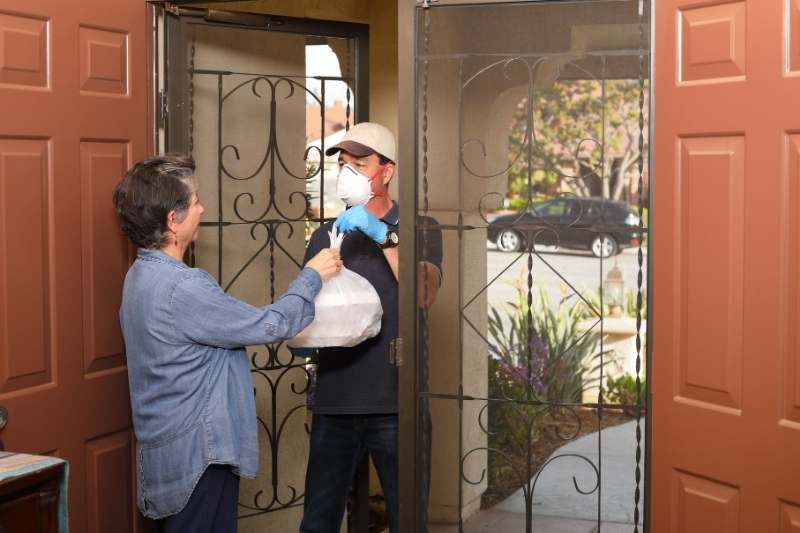 3. Communicate the new delivery process with residents
Make sure your residents are aware of changes to your building's delivery process. You will need to notify residents of the change through email, property portals, digital displays, and other on-site signage. Be sure to give your residents clear instructions on how to use the access control system and the delivery drop-off zone. Your residents will surely complain if they're not informed of the new delivery process.
Use this as an opportunity to ask residents for feedback on the current system. You can provide an email or building contact where they can submit any comments, questions, or concerns regarding deliveries. Be sure to let them know that these changes are temporary and for the greater good of the entire community.
4. Ask residents to add a note for delivery drivers with instructions
While you can communicate these changes with your residents, you can't communicate directly with inbound delivery drivers.
When communicating the new rules and changes to residents, be sure to ask them to add a delivery note with clear instructions for their driver. This will help cut down on confusion among delivery drivers, and the overall need for drivers to approach and chat with lobby staff — helping to ensure the entire building staff remains safe.
Pro tip: If you choose ButterflyMX as your property access solution, your residents can create and send single-use Delivery Passes to food couriers for secure access.
Watch how ButterflyMX Delivery Passes work:
5. Use food amenity services to partner with local restaurants
Most food deliveries are dominated by major delivery companies like DoorDash, UberEats, Grubhub, and Postmates. However, with this comes a large, disorganized network of delivery drivers.
Go above and beyond to serve your residents by partnering with local restaurants that have their own online ordering system. This not only creates a sense of security for residents, but also helps local restaurants boost orders, stay in business, and build a stronger community bond.
Property managers can also leverage food amenity companies such as 2ndKitchen to manage these restaurant relationships. With 2ndKitchen, properties partner with nearby restaurants to create a room service menu unique to their community — with unlimited free delivery for residents. It also automates resident events with a program that brings food trucks, restaurant pop-ups, private chefs, and holiday dinners to communities. These events are delivered in bulk to communities or cooked on-site, cutting down on the number of delivery drivers entering your community.
It's about enhancing your community
At the end of the day, implementing apartment food delivery solutions will keep your community safe while facilitating a service that's important to your residents. Use the tips covered above to formulate a process that works best for your community, and continue to go above and beyond to create an unbeatable resident experience.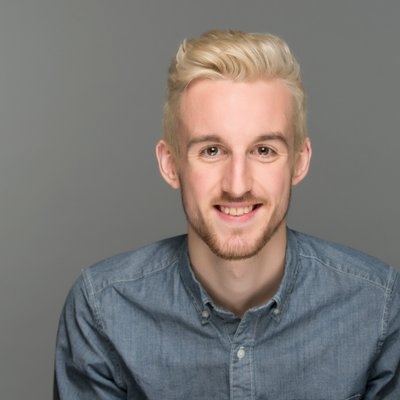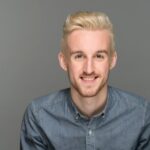 Author: Levi Olmstead.
Levi is the director of marketing at 2ndKitchen, an all-in-one food amenity for multifamily communities.