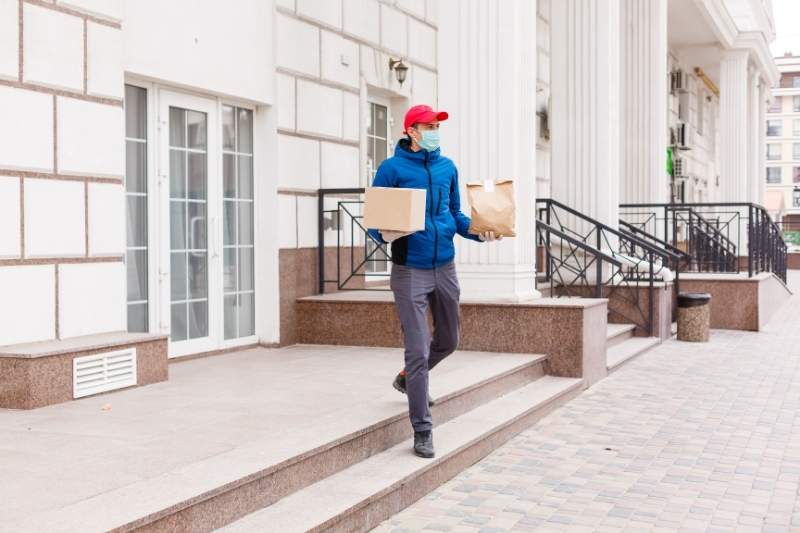 COVID-19 has forced Americans to weigh the risk/reward of a basic necessity: What's for lunch and dinner? Whether you're going to the grocery store and cooking at home, ordering groceries from a delivery service, or ordering delivery from a restaurant — all of these options put you at risk of potentially coming into contact with COVID.
Since lockdowns began in March 2020, food delivery has skyrocketed. For residential communities, this means added stress for lobbies and staff. There are now more food deliveries — and delivery persons — entering your community. As a result, your community is at a heightened risk of transmitting a highly contagious virus to residents and staff.
With that in mind, how do apartment buildings set up a food delivery process that is safe, sustainable, and adds value to the community?
Seven apartment food delivery tips to keep your community safe during COVID-19
We've put together this list of tips to help property staff safely manage food delivery during the pandemic. While every community is different, these tips will provide a foundation to create a well-oiled (and safe) apartment building food delivery process.
1. Implement a contactless building entry solution
Safe apartment building food delivery starts with getting delivery drivers through the front door. During COVID, the best way to safely grant property access to couriers is by enabling contactless entry.
To create a contactless entry experience at your apartment building, you'll need a smart video intercom like ButterflyMX. ButterflyMX enables residents and property staff to open the door for food delivery couriers with just a smartphone. The ability to grant remote property access is critical during COVID. With ButterflyMX, food delivery drivers can call residents through the intercom for quick building access without any person-to-person contact.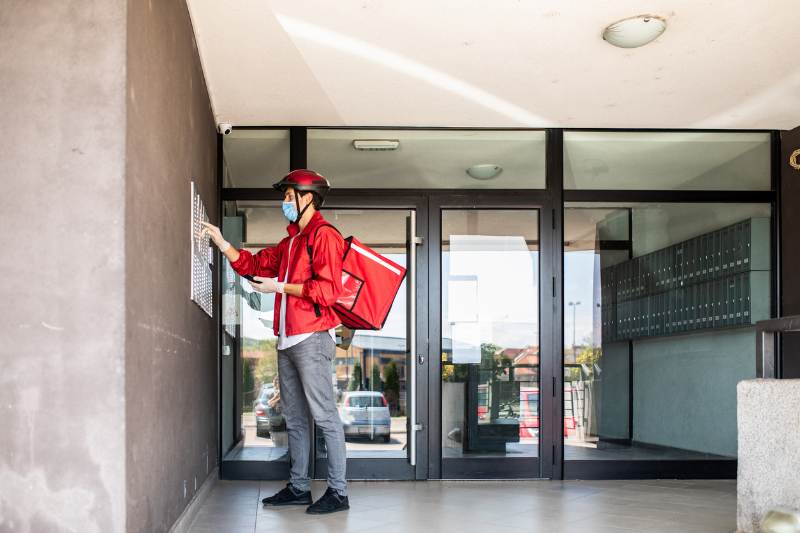 2. Designate a contactless food drop off zone
Lobbies become a hectic and crowded area during peak food delivery hours, which is exactly what properties need to avoid. Property managers have already made sacrifices that have impacted residents — from shutting down your apartment amenities to limiting elevator occupancy numbers — so experiencing a community outbreak due to a crowded lobby would be a sucker punch.
To prevent a crowd from forming, create a clear and obvious food drop off area in your lobby. You can work with your building staff to make this blend in with your lobby's decor. Collaborate with your staff member who creates building signage to design and print branded signage to quickly capture delivery drivers' attention.
A drop off zone will cut down on the number of delivery persons waiting in the lobby to handoff orders. It will also show your residents that the property staff is constantly thinking about and improving your community's safety standards to protect them from COVID-19.
3. Temporarily suspend direct-to-door deliveries
Many multifamily communities allow delivery drivers to enter a building and deliver food directly to a resident's door. While this is a luxury for residents, allowing them to have direct-to-room food delivery puts the rest of the community at risk.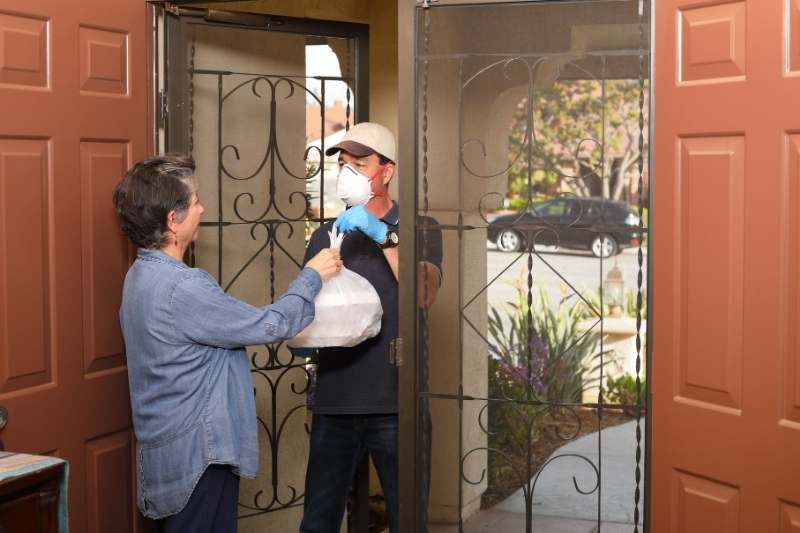 Property managers should suspend all direct-to-door deliveries for residents. In the short-term, this may cause some friction with certain residents. However, the benefits outweigh the risk, and your residents will understand why the rule has been put into place. Be sure to let residents know this is temporary, and post-COVID you will go back to direct-to-resident delivery.
4. Communicate the new delivery process with residents
You will need to notify residents of the change through email, property portals, digital displays, and other on-site signage. Be sure to give your residents clear instructions on the new rule(s), and where they need to meet the delivery driver at the time of pickup.
Use this as an opportunity to ask residents for feedback on the current system. You can provide an email or building contact where they can submit any comments, questions, or concerns on the new drop off zone and suspension of direct-to-door deliveries. Be sure to let them know that these changes are temporary and for the greater good of the entire community.
5. Ask residents to add a note for delivery drivers with instructions
While you can communicate these changes with your residents, you can't communicate directly with inbound delivery drivers.
When communicating the new rules and changes to residents, be sure to ask them to add a delivery note with clear instructions for their driver. This will help cut down on confusion from delivery drivers, and the overall need for drivers to approach and chat with lobby staff — helping to ensure the entire building staff remains safe.
6. Enforce a mask policy in all common areas
The CDC has reported that the use of masks significantly reduces the transmission of COVID-19, and urges all Americans to wear one at all times while outside their homes. The majority of multifamily buildings have already mandated a mask policy for all common areas in their communities.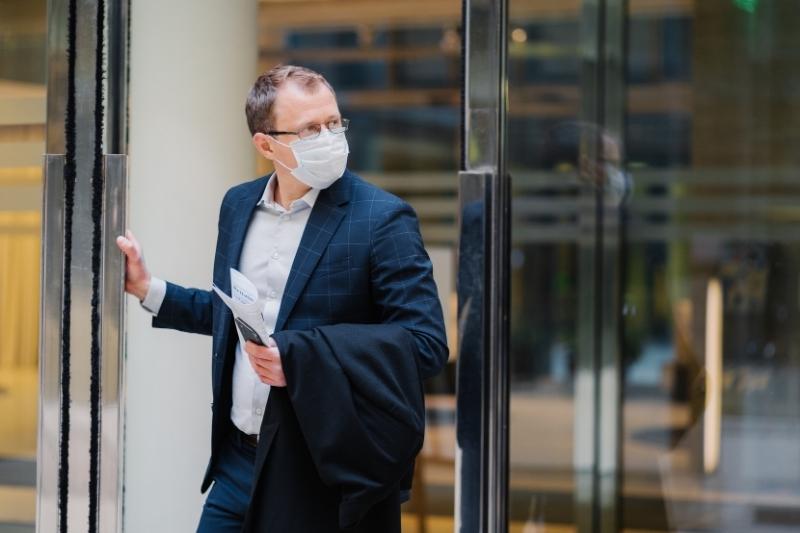 Lobby staff should strictly enforce the mask policy not just with residents, but with any delivery person entering the building. Masks prevent infected individuals from spreading COVID-19, and are necessary in preventing an outbreak due to a food delivery driver.
7. Use food amenity services to partner with local, responsible restaurants
Most food deliveries are dominated by the major delivery companies like DoorDash, UberEats, Grubhub, and Postmates. However, with this comes a large, disorganized network of delivery drivers. While the majority of these drivers are safe and COVID-free, it's easy to see how things could slip through the cracks with such a large network of drivers working on their own schedules.
Go above and beyond to protect your residents and staff by partnering with local restaurants with a strong reputation for being safe and responsible during COVID-19. This not only creates a sense of security for residents, but also helps local restaurants currently struggling from COVID-19 boost orders, stay in business, and build a stronger community bond.
Property managers can also leverage food amenity companies such as 2ndKitchen to manage these restaurant relationships. With 2ndKitchen, properties partner with nearby restaurants to create a room service menu unique to their community — with unlimited free delivery for residents. It also automates resident events with a program that brings food trucks, restaurant pop-ups, private chefs, and holiday dinners to communities. These events are delivered in bulk to communities or cooked on-site, cutting down on the number of delivery drivers entering your community.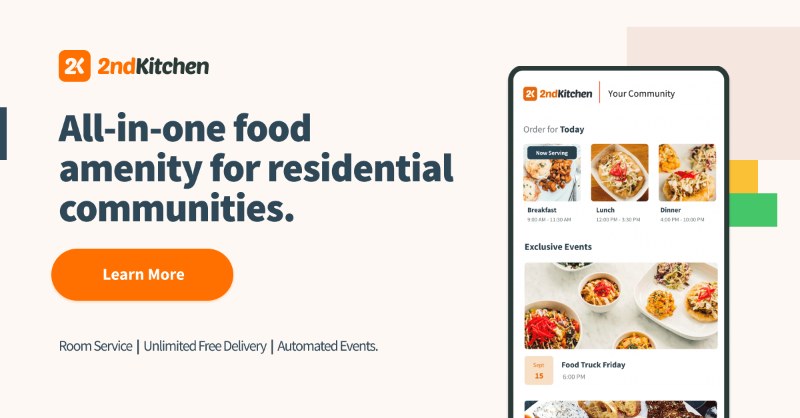 It's about keeping your community safe
At the end of the day, it really is about keeping your community safe. Taking extra precautions may seem like overkill, but it shows residents you're serious about keeping them safe. Use the tips covered above to formulate a process that works best for your community, and continue to go above-and-beyond to keep your residents safe.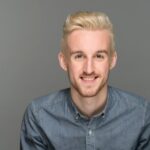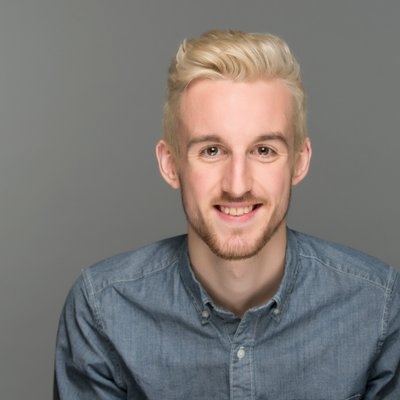 Author: Levi Olmstead.
Levi is the director of marketing at 2ndKitchen, an all-in-one food amenity for multifamily communities.