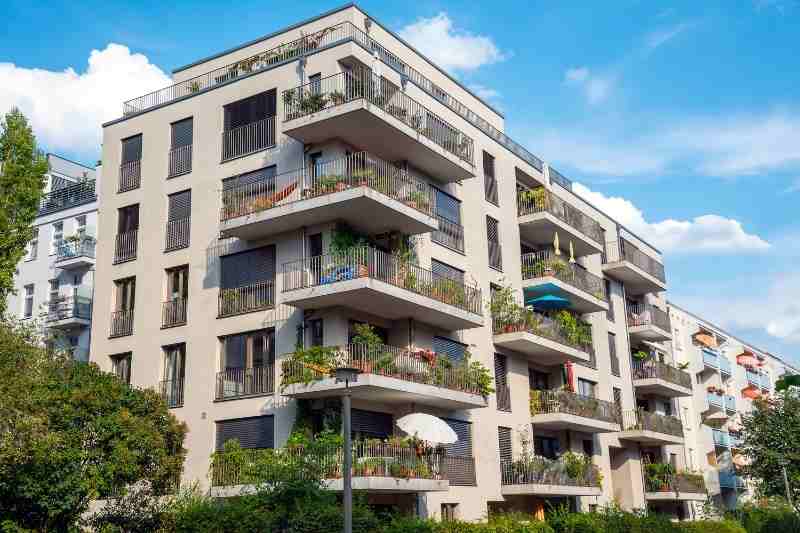 Over the past decade, the multifamily housing market has experienced tremendous growth in terms of rental rates, prospects, and new constructions. There hasn't been a more exciting time to be in this industry than now. As we move forward in the 2020s, there are several multifamily housing trends to keep in mind.
In this post, we discuss six multifamily housing trends that are shaping the industry as we know it. As a property owner, manager, or investor, you'll want to be ahead of the game to attract and retain residents.
Here are six multifamily housing trends to watch out for:
1. Increasing demand for multifamily housing
Throughout the COVID-19 pandemic and to the present day, the multifamily housing market continues to show resilience. As millennials dominate the rental market, it's clear that the demand for multifamily housing is outperforming the demand for single-family houses.
This is because millennials value the flexibility of renting instead of buying. Their renting tendencies correlate with their decisions to get married and start a family later in life.
Additionally, millennials are being priced out of the single-family market. Over the past year or so, the market has skyrocketed, making homeownership unattainable for many millennials and younger adults.
And, since the work-from-home trend is here to stay, modern-day renters want the ability and freedom to live in a variety of different places. A September 2021 Apartment List rental report shows that rents are rising across the country. Year-over-year rent growth stands at 5.4% nationally, with Boise, Idaho having the fastest growth at a staggering 6.6%. The Boise oversaw ' a 31% increase in rental prices between April 2020 and 2021.
Overall, every apartment type except studios has seen growing rental rates and, subsequently, higher rent prices. And as certain aspects of life — such as effects of climate change and the economic impact of COVID-19 — remain unpredictable, renters value the idea of being able to pick up and go when their lease is up, with the option of renewing if they choose to do so.
2. Property technology as an expectation, not a perk
So far in the 2020s, we've witnessed the value that technology plays in our daily lives. Today, technology is the glue that keeps us connected to each other.
And apartment living is no exception: Property technology (proptech) provides residents with safety, convenience, and security right from a smartphone app.
Here are three main ways that proptech can elevate residential life:
App-based amenity reservations and maintenance requests: Property management software platforms are rolling out mobile apps to deliver the most convenience to residents. Right from their smartphones, residents can reserve times to use amenities like the pool, weight room, and event spaces. In addition, residents can submit maintenance requests, rent payments, and questions to management from the app.
IP Video intercoms as a visitor management solution: Apartment residents welcome guests — family, friends, on-demand service providers — into their homes every day. With a video IP intercom installed at the front entrance, residents can let guests into the building from their smartphones without going down to the lobby. Residents can visually confirm the guest's identity and video chat before allowing them in.
Receive deliveries without hassle: Stolen packages and missed deliveries are the most common complaints property managers receive from residents. Proptech solutions like a package room and Delivery Passes solve those problems.
3. Virtual tours to sign more leases
Virtual and self-guided tours have been on the rise throughout recent years, specifically as mobile apps and digital software advanced. And the pandemic has expedited the adoption of this new form of apartment showings. These solutions allow property managers to book more tours and engage with more prospects, while allowing prospective residents to find new rentals from the comfort of their homes.
The National Multifamily Housing Council found that 17% of prospects said they'd prefer to tour an apartment unit without a leasing agent present. Hence, property managers and leasing agents are now speedy to implement new virtual tour practices, such as virtual staging, to attract new residents.
Watch how ButterflyMX's self-guided tours work:
4. Community as the most-desired amenity
Today, multifamily residents see their apartments as more than a place to eat and sleep — they see it as somewhere to find community. An NMHC/Kingsley Apartment Renter Preference Report showed that 60% of residents indicated their living space reflects their identity. So, multifamily residents seek connections and belongingness within their residential community. And after being cooped up for most of 2020 and 2021, residents crave human contact.
You can facilitate community bonding within your property by organizing meaningful resident events. These events should make it easier for residents to get to know their neighbors intimately and be excited and proud to live in such a connected community. That way, you enhance the resident experience, which in turn boosts resident satisfaction and retention rates.
5. Call for more diversity & inclusion
Diversity and inclusion are pillars of creating a thriving living environment for residents and a workplace for property staff. Multifamily housing should reflect the growing diversity of American society.
It's not just young adults who rent apartment units — the rent pool encompasses diversity in all regards. For example, senior residents are more likely to live in a multifamily property than a retirement community. This means that you should be mindful of the way you communicate with current and prospective residents. For example, use inclusive language in your marketing and communication materials (i.e., don't use too many acronyms or pop culture references).
Additionally, residents want a property management team that reflects the diversity of nearby community populations. And just like residents, property staff want to feel connected and relate to the community they're serving. Employee retention also affects the overall morale of the residential community. Residents and staff often spend a long time building relationships and bonds. So, you'll want to cultivate an inclusive culture and environment where both residents and staff feel a sense of belonging and community.
6. Growth in smaller cities & suburbs
The mass transition to working from home caused many renters to migrate to the suburbs, searching for less densely populated multifamily communities. In short, the suburbs might become cultural hubs and continue to attract more multifamily renters. Even more, major tech companies — notably Tesla, Apple, and Samsung — have expanded into smaller towns and cities, away from highly-priced major cities.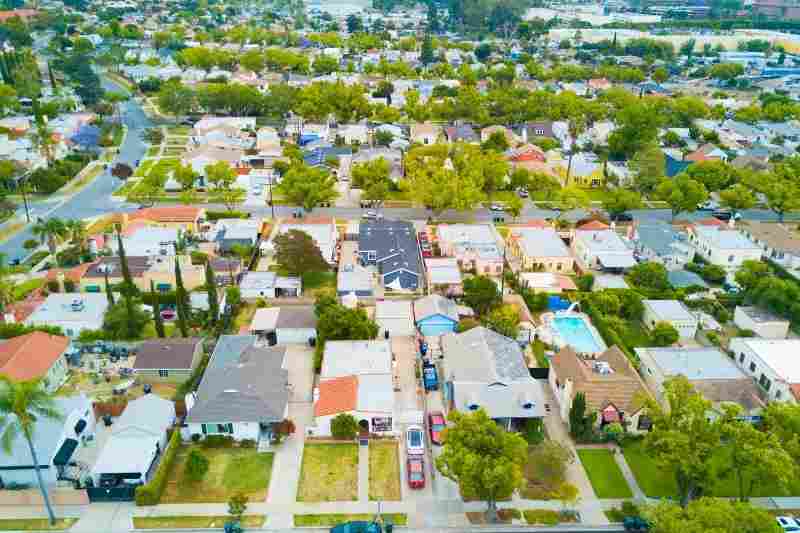 And unlike the rise of suburbs of the 1950s, modern residents desire high walkability scores and convenient access to amenities such as restaurants, shops, and bars. Millennials and younger generations are less likely than their predecessors to own or drive a car. This is in part due to their growing awareness and concern about climate change and energy consumption.
Another difference is that the modern resident steers away from single-family homes and are attracted to multifamily properties. All in all, today's renters desire the space, affordability, and access to fresh air that the suburbs often provide, but the same caliber of convenience that's found in cities.