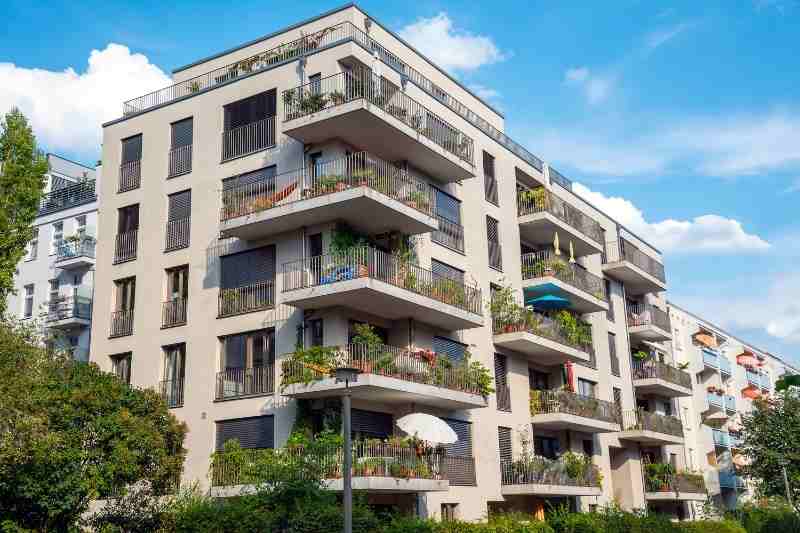 Over the past decade, the multifamily housing market has experienced tremendous growth in terms of rental rates, prospects, and new constructions. However, the market is fluctuating, so it's important to stay on your toes when it comes to future trends.
In this post, we discuss eight multifamily housing trends that are shaping the industry as we know it. As a property owner, manager, or investor, you'll need the right preparation for attracting and retaining residents effectively.
Here are eight multifamily real estate trends to watch out for:
1. Slowing demand for multifamily housing
While the multifamily housing market remains strong, apartment demand is expected to slow. One primary reason for this is the increase in supply. A majority of the supply consists of high-class, luxury apartments with high rents. Paired with a struggling economy, these types of apartments will see fewer applicants and higher vacancies.
Of course, the market will continue to grow, but not nearly as fast. Millennials remain a driving force for the multifamily market, despite an increase in single-family home purchases. As many millennials continue to move into single-family homes, younger generations continue to take their place as renters. Not to mention, baby boomers looking to downsize will also help fill units.
In summary, this multifamily real estate trend isn't expected to cause any serious problems for investors or owners as long as they continue to adapt.
2. Property technology is an expectation, not a perk
Over the last decade, we've witnessed the value of technology in our daily lives. Today, technology has permeated all industries, especially multifamily housing.
And apartment living is no exception! Property technology (proptech) provides residents with safety, convenience, and security from a smartphone app.
Here are three main ways that proptech can elevate residential life:
App-based amenity reservations and maintenance requests. Property management software platforms are rolling out mobile apps to deliver the most convenience to residents. Right from their smartphones, residents can reserve times to use amenities like the pool, weight room, and event spaces. In addition, residents can submit maintenance requests, rent payments, and questions to management from the app.
IP Video intercoms as a visitor management solution. Apartment residents welcome guests — family, friends, and on-demand service providers — into their homes every day. With a video IP intercom installed at the front entrance, residents can let guests into the building from their smartphones without going to the lobby. Further, residents can visually confirm the guest's identity and video chat before allowing them in.
Receive deliveries without hassle. Stolen packages and missed deliveries are the most common complaints property managers receive from residents. Proptech solutions like package rooms and Delivery Passes solve those problems.
3. Renters want to live in eco-friendly buildings
As climate change grows increasingly worse, the real estate market is shifting toward sustainable building materials and eco-friendly features. Not to mention, renters are looking to live in greener spaces as they become more environmentally conscious.
With that said, the multifamily housing market is beginning to integrate more eco-friendly amenities for residents to enjoy and to overhaul how the property operates. After all, such amenities not only attract and retain residents but they help properties save money by reducing energy costs.
Eco-friendly apartment amenities include:
Solar panels
Green roofs
Community gardens
Composting stations
Energy-efficient appliances
Leak-detection systems
Electric vehicle charging stations
Recycling programs
Smart thermostats
Learn how to make your property eco-friendly:
4. Community is the most-desired amenity
Today, multifamily residents see their apartments as more than a place to eat and sleep — they see it as somewhere to find community. An NMHC/Kingsley Apartment Renter Preference Report showed that 60% of residents indicated their living space reflects their identity. So, multifamily residents seek connections and belonging within their residential community.
You can facilitate community bonding within your property by organizing meaningful resident events. These events should make it easier for residents to get to know their neighbors intimately and be excited and proud to live in such a connected community. That way, you enhance the resident experience, which in turn boosts resident satisfaction and retention rates.
5. Call for more diversity & inclusion
Diversity and inclusion are pillars of creating a thriving living environment for residents and a workplace for property staff. Multifamily housing should reflect the growing diversity of American society.
It's not just young adults who rent apartment units — the rent pool encompasses diversity in all regards. For example, senior residents are more likely to live in a multifamily property than a retirement community. This means that you should be mindful of the way you communicate with current and prospective residents. For example, use inclusive language in your marketing and communication materials (i.e., don't use too many acronyms or pop culture references).
Additionally, residents want a property management team that reflects the diversity of nearby community populations. And just like residents, property staff want to feel connected and relate to the community they're serving. Employee retention also affects the overall morale of the residential community. Residents and staff often spend a long time building relationships and bonds. So, you'll want to cultivate an inclusive culture and environment where both residents and staff feel a sense of belonging and community.
6. Growth in smaller cities & suburbs
The mass transition to working from home caused many renters to migrate to the suburbs, searching for less densely populated multifamily communities. In short, the suburbs might become cultural hubs and continue to attract more multifamily renters. Even more, major tech companies — notably Tesla, Apple, and Samsung — have expanded into smaller towns and cities, away from highly-priced major cities.
And unlike the rise of suburbs of the 1950s, modern residents desire high walkability scores and convenient access to amenities such as restaurants, shops, and bars. Millennials and younger generations are less likely than their predecessors to own or drive a car. This is in part due to their growing awareness and concern about climate change and energy consumption.
Another difference is that the modern resident steers away from single-family homes and is attracted to multifamily properties. All in all, today's renters desire the space, affordability, and access to fresh air that the suburbs often provide but the same caliber of convenience offered by cities.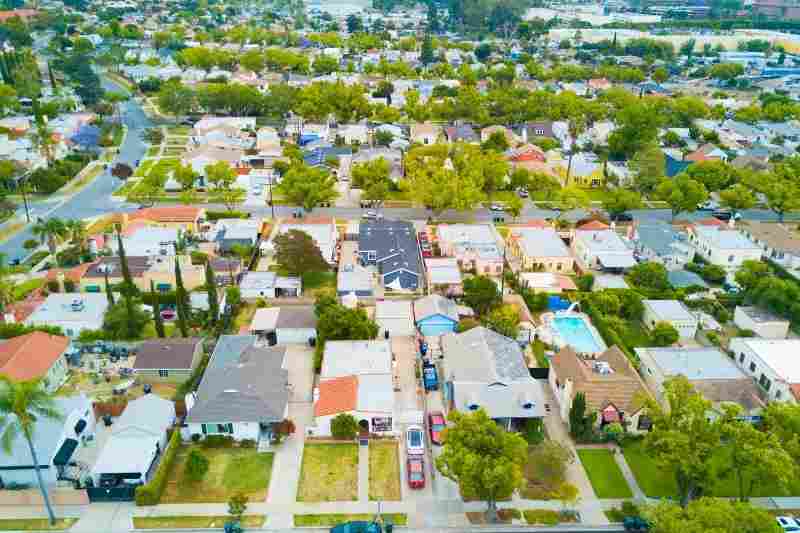 7. Amenities focused on remote workers
Approximately 27% of the American workforce works from home at least part-time. As you can see, remote work has established itself as a constant in today's workforce. To appeal to remote workers, it's vital you have amenities that benefit them. After all, not all remote workers want to stay inside their apartments all day.
Incorporate remote working amenities into your property, such as:
High-speed internet
Coworking spaces
Dedicated office spaces
Complimentary snacks and beverages
Fitness center
8. Smaller apartments are in demand
As the cost to develop multifamily properties rises, developers are looking to build smaller apartments, especially in urban environments. Meanwhile, prospective renters are looking for cheaper apartments as rents rise. Thus, smaller units are solving the problems for both parties.
Furthermore, smaller apartments are more sustainable as they use fewer materials and utilize smart technology to operate more efficiently. These types of features, paired with lower rent, will help you fill units faster.