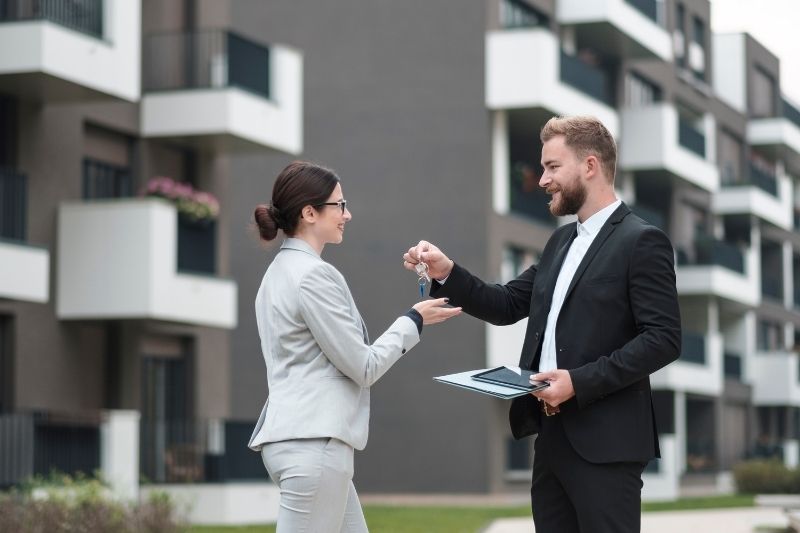 Key takeaways:
As a property manager or owner, you know that retaining residents directly translates to money earned and saves.
A large focus on resident satisfaction will result in higher resident retention.
Easy ways you can boost resident retention include enhancing communication, fostering community, investing in maintenance, adopting new technology, offering a benefits package, and offering rent concessions.
Savvy property managers know that retaining residents equates to money earned. By keeping your existing residents, you'll avoid the expenses of long-term vacancies — and multiple months of lost rent payments. Undoubtedly, there's always room for improvement. From applying a fresh coat of paint to investing in a smart property access solution, focusing on resident satisfaction will always lead to increased loyalty and higher resident retention.
So, how do you retain residents?
Here are six ways that property managers can boost resident retention and retain residents:
1. Enhance communication with residents
One of the most crucial elements of reducing tenant turnover is maintaining communication with them.
Being responsive to your residents' concerns shows respect and courtesy, two essential aspects of excellent customer service. It's also important to keep your tenants up to date on any new information regarding safety protocols or local mandates.
In particular, establish a line of communication with new residents as soon as they sign leases, so they feel welcomed from day one.
Here are a few ways property managers can improve communication with residents:
Ask for feedback often: Requesting resident feedback gives you the opportunity to improve and shows residents you care. Ask for feedback frequently, such as when a new resident moves in or after completing a service request. Then, even if a resident does move out beyond your control, at least they'll have great things to say about your company.
Maintain a positive attitude in your communications. Every property manager knows that sometimes you simply can't accommodate a resident's request. But even in these instances, communicate with residents using friendly, positive language — and be sincere.
Provide residents with helpful resources. For example, did the building's garbage collection policy just change? Be sure to email the update to your residents and post printed copies in areas where they will be seen. There's nothing more frustrating to a resident than taking out the trash only to find that collection day has changed from Tuesday to Thursday. Further, implementing a resident referral program is a huge helpful resource for residents that will help retain residents.
Now is the time to focus on creating a healthier relationship between property management, building staff, and residents. You want your residents to not just think of your building as a place they live, but as a home they're invested in. Creating these positive interactions will cut down on time spent resolving conflicts while bolstering your relationship with tenants.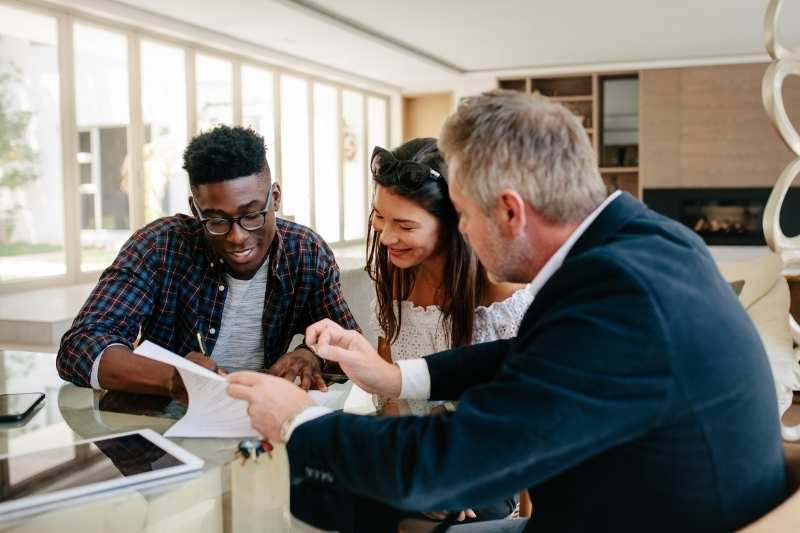 2. Create a sense of community
Many residents crave regular community events and social activities. Residents may look toward their neighbors to socialize and establish community — and that's where you come in. Host community events so that your residents can get to know each other and feel at home.
Here are some ideas for community-building activities:
Host social events such as happy hours
Hire professionals to offer classes, like cooking classes and fitness programs
Create weekly newsletters and online discussion boards where you can share community news, events, and other important information
Cater lunch or dinner for residents by ordering food delivery to the apartment or hiring a food truck
These methods will foster a positive community culture. They'll also open up communication lines between property managers and residents.
Residents want to live somewhere they feel connected to
Planning and hosting events for residents admittedly requires a lot of work. So what's the payoff?
Well, residents won't think twice about moving out of an apartment they have no connection to. But they will struggle to leave an apartment that truly feels like home. And bonding with neighbors is a crucial part of establishing that connection to the building.
Creating a sense of community is vital at any apartment building, but especially at horizontal multifamily properties. At a horizontal multi-tenant property, residents are more physically separated from each other, making it harder to get to know neighbors. Hosting fun resident events can help bring them together and create a sense of belonging.
Pro tip: Be sure to promote your community events as much as possible, like in your apartment newsletter and on your social media platforms.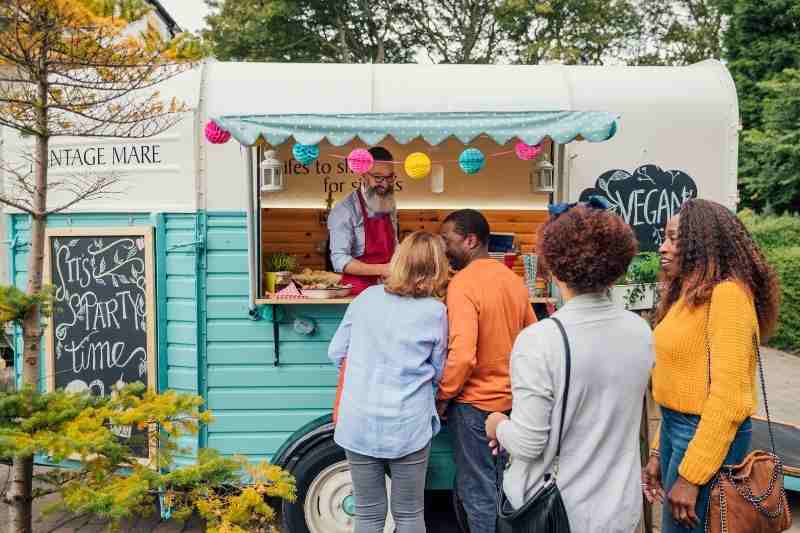 3. Invest in property maintenance
With many Americans working from home, more of your residents are on the premises during the day than ever before. Having more residents around during business hours can make it difficult to tackle large projects around the property without disturbing anyone.
Before 2020, most residents would be out during the day, allowing property managers to take care of projects without disturbing the entire community. But now, remote work is so widespread — and this trend is only growing. To adapt to this challenge, you must make efforts to minimize the side effects of both large- and small-scale projects.
Large-scale maintenance projects
If you're investing in any big projects that require ongoing (and potentially disruptive) work, be sure to communicate with your residents early and often. Let them know about future projects far ahead of time. Send out details regarding the scope and timeline of upcoming projects to limit surprise disruptions and resident frustration.
This shows two things:
First, that you care about residents' living experience.
Second, that your management team puts forth the effort to improve the property for residents.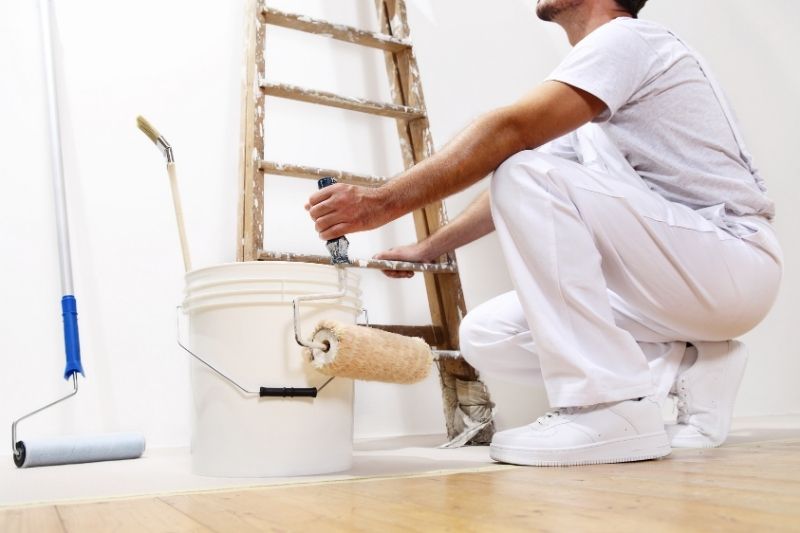 Small-scale maintenance projects
Large projects aside, regular building maintenance is also a critical factor in getting more lease renewals. Taking care of problems quickly, hiring professional landscapers and cleaners, and showing tenants that you're invested in keeping the property safe, clean, and modern goes a long way in solidifying positive relationships.
4. Adopt new technology
These days, technology touches everything we do — so it's no surprise that modern residents seek tech-powered apartment amenities. Investing in property technology (proptech) will simplify your residents' lives and significantly impact their decision to renew their lease or opt for a long-term lease.
Some of the most worthwhile proptech solutions include:
Smart video intercoms are a simple and affordable way to facilitate safer and more convenient property access. A video intercom is a great starting point when adding technology to your building
Keypads for amenity access to high-traffic spaces, such as at pool gates during summer months.
Smart locks on each unit door as a more convenient alternative to locks with physical keys.
Package rooms, which use technology to provide seamless access to couriers and serve as a secure space to store deliveries.
Smart thermostats so that residents can adjust the temperature and conserve energy even when they aren't home.
When selecting proptech systems to invest in, be sure to choose products that integrate with each other. The more your tech-powered systems 'talk' to each other, the easier they will be to use. And the easier they are to use, the more your residents will embrace and adopt them.
Watch how ButterflyMX works:
Investing in technology can help you boost resident retention by:
Ensuring maximum security. Residents' preferences are changing — safety is now their top priority. Technology like a video intercom can make your property more secure by providing an audit trail of door access events and letting residents see who's at the door before letting them in.
Delivering a simple access experience. This means residents enjoy a seamless experience accessing the building, navigating amenity spaces, and entering their homes. Residents will never want to leave a building with this level of comfort and convenience.
5. Offer a resident benefits package
A resident benefits package is essentially a curated package of services that you can give residents at an extra fee. In most cases, you'll tack on a small monthly fee — likely anywhere from $20 – $100 — as the benefits package fee.
There are several vendors who offer benefit package curation and management, so the work won't fall to you. All you have to do is sign up with the vendor and they'll manage partnerships with service providers.
Examples of services and perks included in a resident benefits package include:
Renter's insurance
Maintenance plans
A resident experience app
Resident rewards program
Utility concierge
By implementing a resident benefits package, you can effectively boost resident retention rates and decrease vacancy rates. What's more, you can even generate a new stream of revenue and streamline operations for your staff.
Pro tip: Introduce a benefits package at the time of lease renewal or when a new resident signs a lease.
6. Offer a rent concession
A rent concession is a temporary reduction of a rental property's rent or fees to entice residents to sign or renew a lease.
When used to improve your resident retention rates, a rent concession is an incredibly effective way to earn more renewals. Sometimes, residents move out because they simply can't pass up a good opportunity to move into a more affordable apartment. So, if you concede and lower your rental rate for residents at renewal, you could persuade many residents to stick around.
Moving is a hassle, and if the only thing keeping a resident from sticking around is the rental rate, it might be worth offering a rent concession. Always do the math to make sure the concession you offer is worth it.
Invest a little to improve resident retention
Keeping your tenants happy and reducing the frequency of move-outs will save you money and create a long-lasting sense of community. Residents who see your multifamily building as a home — not just an apartment — are far more likely to renew their leases year after year.
When you combine communication, respect, amenities, technology, and perks, you'll see increased resident retention rates in no time.