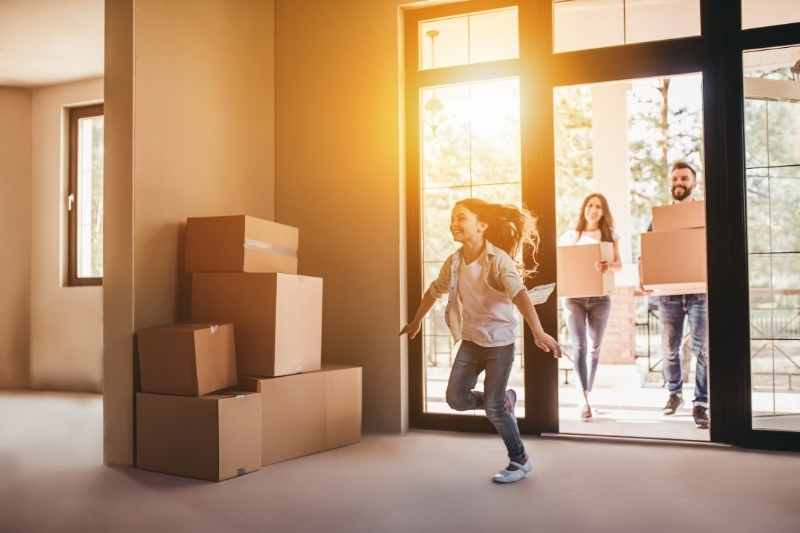 Having a vacant apartment on your hands is stressful. So, you'll be relieved when you finally find the perfect resident and set a move-in date. However, once a lease is signed, your work on resident retention has just begun. It's paramount that you optimize an efficient tenant move-in process to give you and your new resident peace of mind.
In this guide, we explain why having a streamlined move-in process is so important. Next, we take a look at five things you can do today to improve your resident move-in process. Afterward, we cover how to make a great welcome packet for residents and what to do on the move-in day. Finally, we offer a free printable move-in checklist for you to track the move-in process for new residents.
Navigate this guide: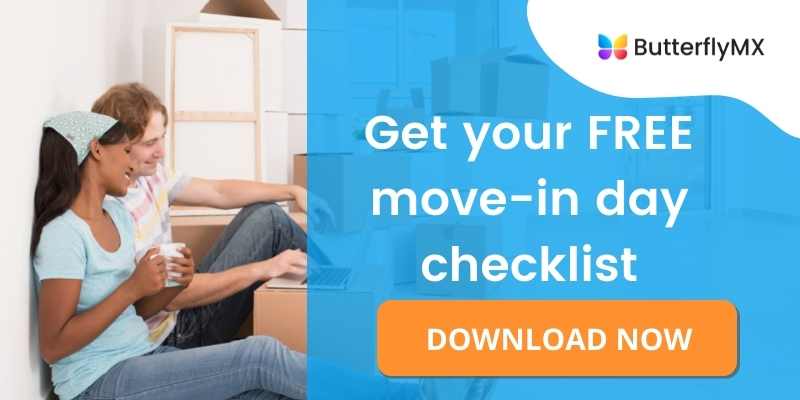 Why is a smooth move-in process important?
Moving ranks amongst the top most stressful life events. So, streamlining the tenant move-in process for your residents will ease their stress, in turn increasing their satisfaction. The days leading up to move-in day are your chance to make a great first impression on new residents.
After all, you're the face of their new home!
By creating a stress-free resident move-in process, you're more likely to see a return on your investment. To rephrase, residents will be more likely to renew leases and refer friends and family to your property.
Invest the time now to smooth out the move-in process for both you and your residents. As a result, you'll save thousands on finding and marketing to new residents in the future.
Watch how to reap the benefits of virtual staging software:
5 things to do before your tenant arrives
Now that you understand the importance of having a smooth move-in process, we'll narrow down the top five tips to improve your process. Luckily, all of these tips are easy to implement and track!
Top five things to do before your resident arrives: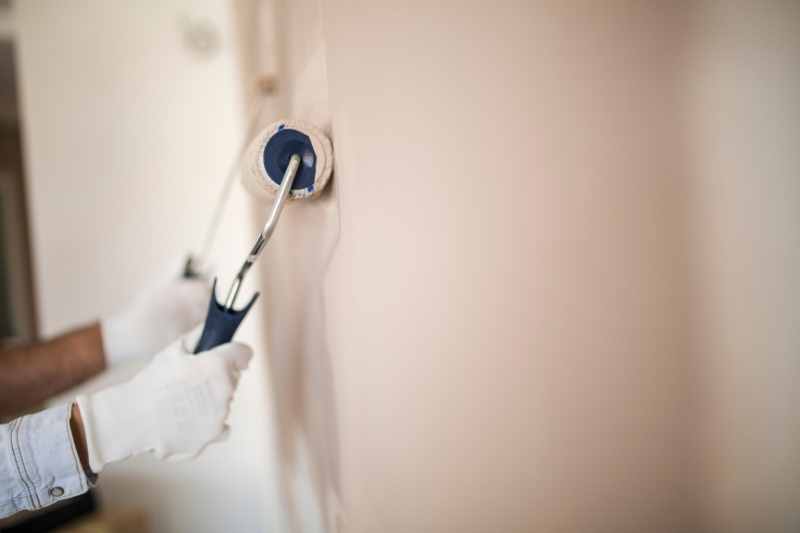 1. Make repairs and address safety issues
A pinnacle part of the move-in process is the moment your resident finally enters their new home. And the last thing you want as a property manager is for them to walk into an unsafe unit.
That said, take time to carefully inspect each vacant unit for potential hazards. And arrange for necessary repairs to be completed before move-in day.
Common repairs you should complete in every apartment before move-in day:
Smoke detectors. Make sure that each unit not only has a smoke detector but that it's working properly. Remember to change its batteries before your resident arrives.
Railings. Whether it's for a balcony or in-unit stairs, steady railings are essential to property safety. Fix any broken or unsteady ones ASAP.
Appliances. Ensure all in-unit appliances are working properly, including washer-dryers, dishwashers, ovens, and stoves.
Cosmetic damage. Fill holes in the walls, replace missing tiles, and re-paint the walls.
Water damage. While this will ideally be checked and repaired before you lease out the unit, double-check for water damage prior to move-in day.
Mold. Not only can mold cause health issues for your tenant, but it can also lead to costly repairs. So, frequently check for and remove hazardous mold.
2. Schedule professional cleaning
All residents expect to move into spotless units. In fact, moving into a well-kept unit may turn a single-year renter into a long-term one!
While you're free to clean the unit yourself, you'll save time and energy by outsourcing to a professional crew. What's more, they'll know exactly what it takes to make the unit sparkling clean. So, seek out a highly reputable cleaning company in your area that has the time, equipment, and training to get the job done properly.
Pro tip: If you like the results from this cleaning company, consider partnering with them. This will save you money and ensure you get the same level of service for every unit that needs cleaning.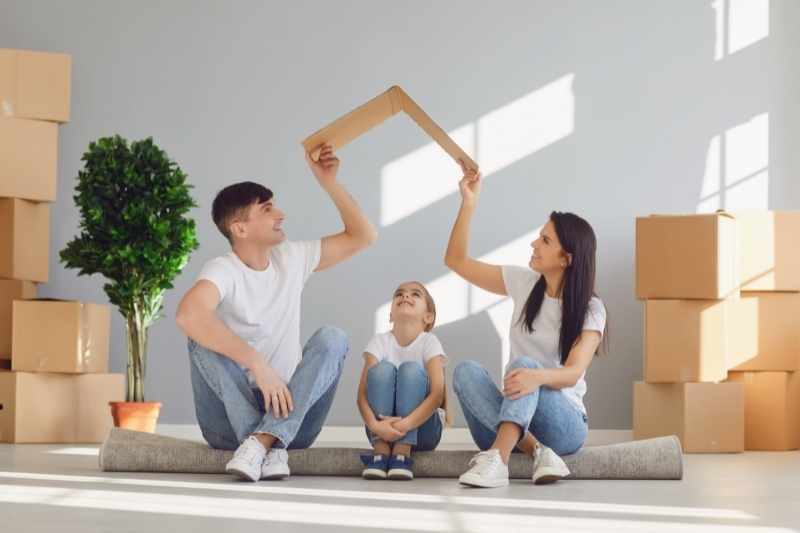 3. Verify resident accounts are set-up
Do you require residents to set up various accounts under their names? And is it crucial that these accounts are up and running on or before move-in day?
If so, save your residents the stress of signing up for these accounts all in one day. Instead, inform them via email of the required accounts and have them sign up well in advance. Having these accounts set up before move-in day will help them feel immediately at home.
Have your residents sign up for:
4. Complete required property inspections and ensure compliance
Check your area's local ordinances to ensure you complete the required compliance items before move-in day. For example, you may be required to have a lead test completed or perform an inspection with your local housing authority.
Skipping this step — or forgetting to fulfill these compliances — may result in fines or even legal action. So, check with your local municipality to guarantee you've fulfilled every obligation before your resident arrives.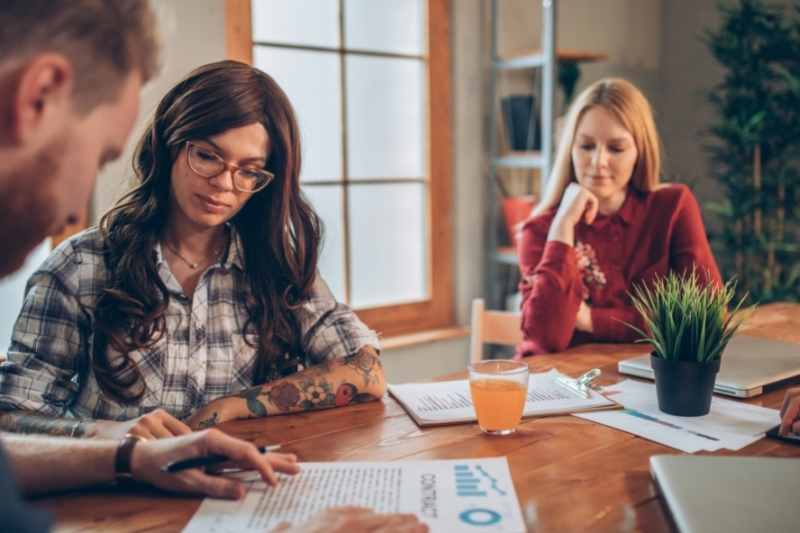 5. Review and sign the lease
The lease agreement is the foundation of your relationship with residents. Therefore, devote your undivided attention when filling it out to ensure all the information is correct.
Set aside time to review the lease with your new resident, including addenda or clauses. This way, renters can ask questions, and you ensure that they fully understand the lease before signing.
When reviewing the lease, you should also address:
Parking restrictions
Pet policies
Amenity information
Property rules
Once the lease is signed, store a copy for your records and send an additional copy to your resident.
How to create a new resident move-in process welcome packet
Moving into a new apartment is exciting yet stressful. You can make it easier by giving new residents welcome packets.
In addition to essential documents, your welcome packet can include items to help residents get acquainted with the area. By doing this, you'll make your resident feel at home from the moment they set foot on the property.
Here are some things to include in your welcome packet:
A copy of the resident's completed lease
Flyers detailing property rules and information
Emergency maintenance protocols
Move-in inspection checklist
Your contact information and office hours
A map of the local area
Local take-out menus
Property swag such as t-shirts, stickers, or hats
A handwritten welcome note
Instructions for using access control devices
Watch how ButterflyMX works:
Make your move-in day process seamless
After taking all of our tips into consideration, your resident move-in day process should be seamless. However, there are a few additional things you must do on move-in day to guarantee success.
Critical move-in day procedures you must follow:
Arrive early. Get to the unit 15-20 minutes before your scheduled meeting time. This'll ensure that you have time to prepare your welcome packet and go over your checklist before you greet your new resident.
Complete your move-in checklist. Don't rush this step — it's better to be over-prepared than to forget an essential item.
Review the welcome packet with your resident. Make sure they understand how to fill out their inspection form and where to submit it.
Takeaways
A smooth move-in process is the foundation of your relationship with new residents. So, practice efficient, informative engagement before and during move-in day. This allows you to begin the resident retention process before they've even arrived!
A great move-in process includes:
Completing necessary repairs to the unit and hiring a professional cleaning crew before your resident moves in.
Maintaining clear, open communication with your new resident.
Following a robust move-in process checklist to ensure you don't forget any responsibilities.