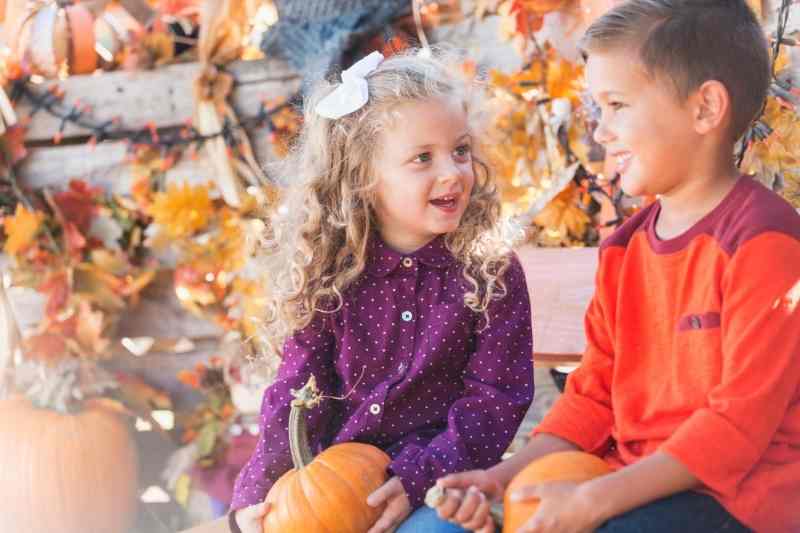 Once the hustle and bustle of summer is over, everyone starts looking forward to the 'ber' months. There are so many fun and cozy activities during this time of year. So why not take advantage of the season to start planning fall resident events?
In this post, we're detailing some of the best fall-themed resident events you can plan for your building, as well as how they can boost your resident retention.
We'll cover:
Why are activities important for residents?
Activities are important for residents because they foster a sense of community within the building. With so many occupants, it can be difficult to get to know everyone on a daily basis. But with planned events, residents have an easier time getting to know each other and forming friendships.
Multifamily resident events in spring, summer, fall, and winter can help establish better communication between residents and property managers alike. This communication helps property managers stay informed, but it can also help foster a trusting relationship between residents and managers.
Finally, community and trust are critical components for ensuring resident happiness and, ultimately, reducing resident turnover!
How do you get residents to participate in activities?
Some residents are eager to participate in activities, even if some others are harder to convince.
Here are some ways you can encourage residents to participate in activities:
Plan events around the best times: One of the biggest reasons people opt out of activities is scheduling. Plan your event for a time that doesn't interfere with busy schedules.
Involve residents in planning: People are more likely to participate in events in which they have some personal ownership. Enlist the help of residents if you want more participation from them!
Promote your events with reminders: Even if residents are excited about an event, they may forget about it. Remind them about the event by sending out promotions every couple of weeks leading up to the event. Mention it in your apartment newsletter, hang fliers in the lobby, and send out a text or email reminder.
Discover more ways to keep residents happy:
10 fall resident events to boost retention rates
We're confident that putting together these fun and cozy fall events will bring the community together.
Top 10 fall-themed resident events:
1. Fall movie nights
Everyone loves a good movie night, especially when it features their favorite seasonal stories. Putting together fun fall-themed movie nights is a great way to provide some entertainment.
Fall movie ideas:
Hocus Pocus
Coco
The Great Pumpkin, Charlie Brown
Fantastic Mr. Fox
Ghost Busters
The Addams Family
Free Birds
Hotel Transylvania
Once you've chosen your movies, set out some comfortable seating, pop some popcorn, and invite the whole building to enjoy family-friendly entertainment.
2. Fall festival
Fall festivals are fun community events for the whole family, but more so for the kids. This is a time for them to get out of the house and engage in safe, extracurricular activities.
Here are some great ideas to bring your fall festival together:
Face painting: What kid doesn't like having their face painted? Set up a face painting booth and ask for volunteers to help paint faces.
Pie eating contest: Pie eating contests are an old tradition that everyone loves. Additionally, gift cards make a great low-cost prize idea for the winner.
Potato sack races: A potato sack race or relay is a great way to get families to participate in activities as a team. These races can also be held indoors if the weather doesn't permit outdoor fun.
Apple cider tastings: Apple cider recipes are as diverse as they are delicious. In an apple cider tasting, have people taste apple cider from candidates and then vote for their favorite recipe.
Candy corn guessing: Want to get attendees' brains working? Put a bunch of candy corn candies in a jar and have people guess how many are in there.
3. Halloween costume party
Nowadays, trick-or-treating isn't as popular or as accessible — especially for those who live in densely populated areas with more multifamily buildings. That's why fall events like Halloween costume parties are important.
Offering a chance for kids and adults to dress up and mingle in the building is a fun alternative to trick-or-treating. Residents can even set up Halloween-themed booths and hand out candy to kids as they come by.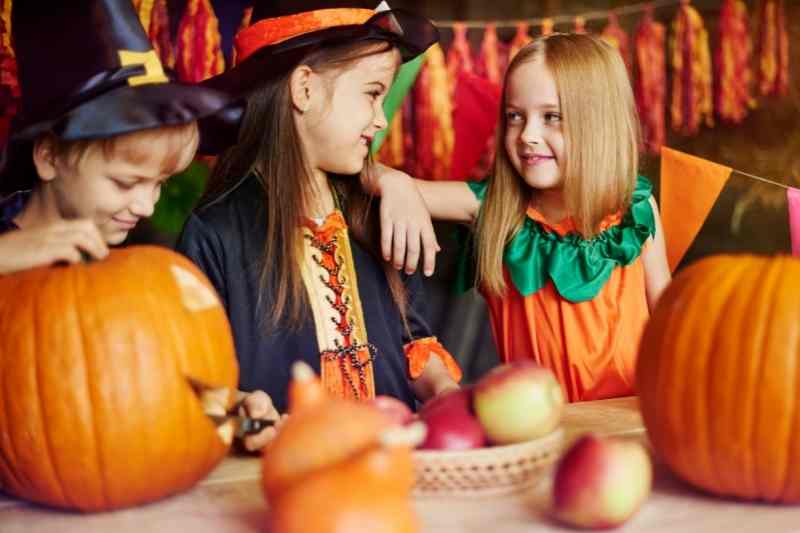 4. Pumpkin carving contests
No other tradition is as synonymous with Halloween as pumpkin carving! And hosting a pumpkin carving contest is a great way to get everyone's creativity flowing.
You can purchase whole pumpkin carving kits to provide for the families that show up. Plus, play some spooky music, offer some snacks, and see what creations the pumpkin carvers come up with!
5. Arts and crafts day
It's no secret that arts and crafts are good for the brain. So, why not help some of your residential kids make some cute fall crafts to decorate their homes?
Here are just a few craft ideas:
Paper leaf wreaths
Fall garlands
Pine cone centerpieces
Leaf painting
Cut-out hand owls
6. Dessert bake-off
One of the best things about the autumn season is the baked goods. And what better way to kick off the season than with a dessert bake-off?
Everyone has a fall-themed baking recipe they're dying to share. So, enlist a panel of judges or invite the whole building to turn out and taste the desserts before voting on them.
What's more, you can repurpose this event after just a few weeks and hold a winter dessert bake-off! Just encourage residents to bring their favorite holiday recipes.
7. Coffee and breakfast bar
Planning fall-themed resident events can be a lot. So, why not offer something a bit more relaxed but equally festive?
A coffee and breakfast bar doesn't have to be overly expensive. Most coffee and pastry shops have coffee boxes to go, as well as donuts or other breakfast items.
In all, providing breakfast for busy residents takes one last task off their list and goes a long way toward improving their happiness.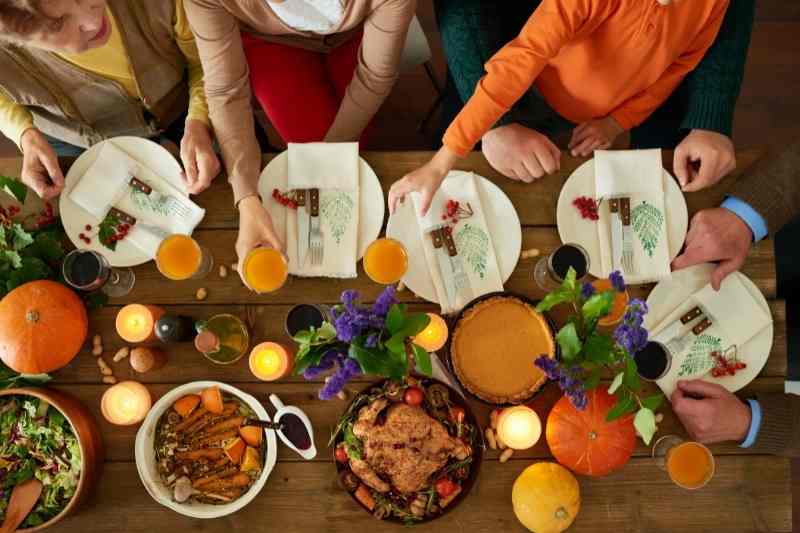 8. Thanksgiving potluck
Thanksgiving resident events are a great way to bring people together to enjoy good food and company. In fact, experts say that sharing and eating food with others helps establish trust and connections.
A great alternative to catering food is to have residents bring their favorite Thanksgiving dishes for a community potluck. You can decorate the tables with Thanksgiving centerpieces and offer refreshments while everyone else fills their plates with delicious food.
9. Cozy game nights
Want low-key multifamily resident events that get everyone together without having to put a lot of effort into it? Game nights are perfect for residents who want to get out of their units and spend some time engaging with others.
You can offer snacks and even some wine for adult attendees. Having movies or music playing in the background will help create ambiance, as well.
If games aren't to everyone's taste, a puzzle corner is a good alternative.
10. Charity events
The fall season is always a reminder of what we have and what we can do to help others. If you're looking to give back to the community as a building, try hosting a charity event.
Some of the most popular options include:
Clothing and coat drives: Keep a collection box for residents to drop off items they want to give to the local shelter.
Canned food drives: Nonperishable food is always in demand at local food banks. Set out a list of foods that are welcome and ask residents to drop them off at their convenience.
Career fairs: At-risk individuals (like the homeless, victims of abuse, and single parents) find it difficult to find work in some circumstances. A good way to help is to ask professionals living in your building to donate their time in helping with an at-risk career fair.
Takeaways
Fall resident events are not only fun, but they're also one of the best ways to help residents feel at home. A building full of people is stronger and more connected when they have property managers who put in the time to bring them together!