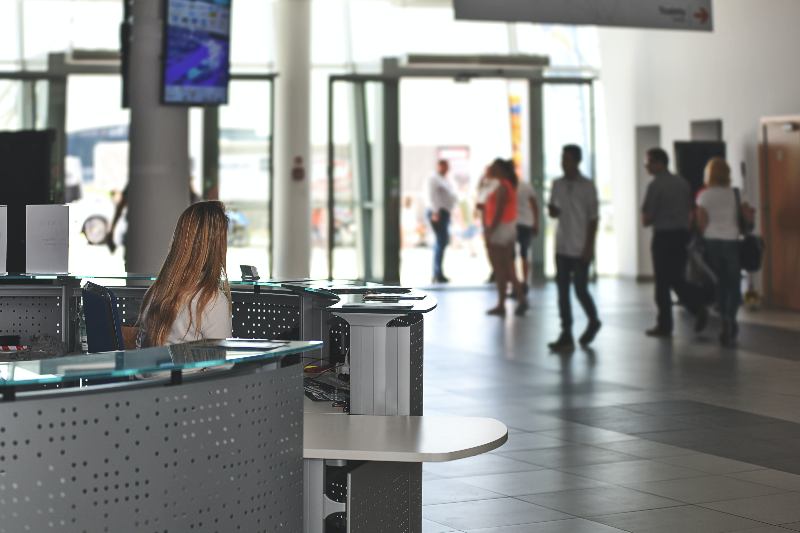 Multifamily and commercial buildings have at least one thing in common: They both need to manage property access. Not only do they need to manage the people who live or work there, but they also need to manage the building's visitors.
Access control systems are important proptech solutions that have helped owners and operators manage access for decades. In recent years, cloud computing services have radically improved modern access control systems. You probably already use the cloud to manage finances, store photos, and share files — so why not use it for your access control system, too?
Compared to traditional access control systems, the best cloud-based access control systems are more convenient and reliable.
Here are 8 benefits of cloud-based access control systems:
1. Off-site hosting centers
In a cloud-based system, the location where your data is hosted and stored never shuts down. Having a physical server in your building can be expensive, time-consuming, and requires ongoing maintenance. Maintenance can be as simple as restarting the system or as complicated as installing more memory to make it faster.
But with a cloud-based access control system, you get the convenience of knowing that maintenance and upgrades are automatic. In other words: You'll always be able to manage your system from any internet-connected device without worrying about it being down.
2. Data protection and backup
When you have a cloud-based access control system, the hosting center storing your software automatically updates and backs up. As a result, you'll always have access to current data and you'll never have to worry about your in-house server dying. In the event that happened, you might lose valuable data such as the access permissions you've set up for your tenants or apartment residents.
Data centers are also equipped with redundancies. Redundancies ensure your data is backed up in multiple locations in case a file becomes corrupted and needs restoration.
3. Improved flexibility
Maybe your commercial property sees relatively high turnover, or perhaps your business is on a hiring spree with multiple new employees joining every week. Regardless, a cloud-based access control system gives you greater flexibility. You can manage permissions and update the system remotely, all from one convenient platform. Cloud-based systems are also great for businesses with multiple sites.
4. Cost- and time-effective
Installing and replacing servers and card readers, writing new software, and hiring someone to do it all is expensive. But with a cloud-based access control system, you pay one fee, which saves you a lot of time and money.
Better yet, if your choose a wireless access control system you can eliminate the cost and hassle of running wiring throughout your entire property.
5. Easily customizable
Cloud-based access control systems are easily customizable for your building's needs.
When adding or revoking permissions in a traditional system, you must physically scan a fob or rewire various pieces of hardware. In contrast, with cloud-based mobile access control, it's as simple as logging into an online portal. In just a few clicks, you've changed the permissions for a new, current, or former tenant.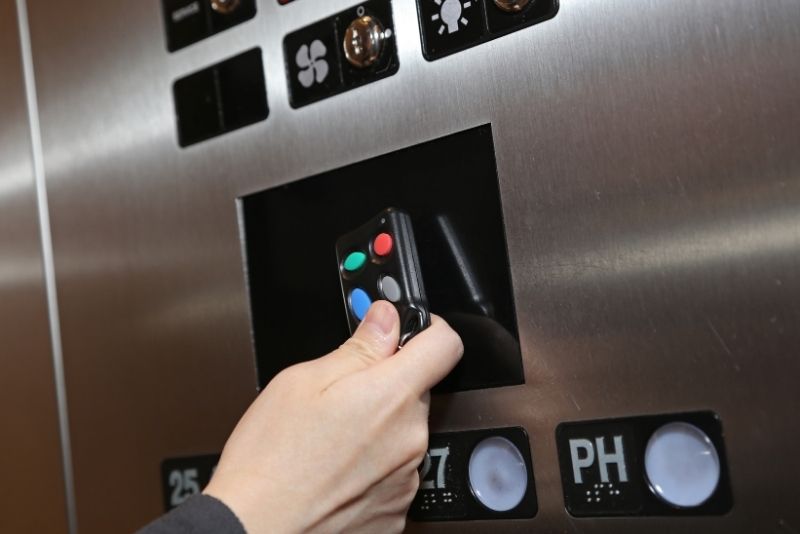 6. Improved safety
Having a cloud-based access control system in place gives you peace of mind. You can rest easy knowing you have the ability to grant access for certain people and revoke it for others anywhere, any time. What's more, your system is being monitored and maintained around the clock.
7. Remote support
On-premises access control systems lack the robust and remote support offered by cloud-based systems. If your traditional access control system experiences an issue, chances are you'll have to call a technician to come onsite and fix it.
But with cloud-based access control systems, your software provider is just a call or click away to offer remote support. Whether you simply need help adjusting a user's permissions or your entire system is failing, your provider can probably help without even visiting the building.
8. Better integrations
Integrating your access control system with other technologies automates workflows and improves efficiency. Cloud-based applications integrate more seamlessly compared to traditional systems.
For example, you could integrate your cloud-based access control system with:
A video intercom system like ButterflyMX
Your CRM or G-Suite directory
Slack, to enable automatic notifications when certain security events occur
Takeaways
Cloud-based access control systems allow you to store data in the cloud and ditch the clunky onsite server.
You'll enjoy enhanced data protection and automatic backups when switching to a cloud system.
Cloud-based systems are generally easier to install and offer more features that benefit building staff and tenants.
A cloud-based system enhances security by empowering staff to manage access from anywhere, any time.
With a cloud-based access system, you can easily contact a software support person to troubleshoot and quickly fix any issues you encounter.
Cloud-based access control systems tend to offer more integrations with other proptech.