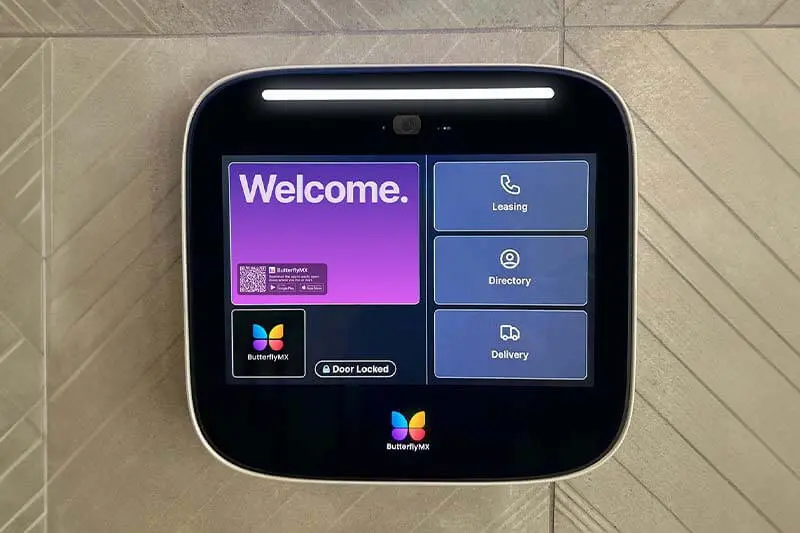 A lot goes into running a successful business — between managing daily operations and coordinating staff, there's a lot to keep track of. What's more, you also have to keep your building secure to protect employees, visitors, and assets. But investing in the right technology can help you manage it all. Choosing a business access control system will help you control who can enter your commercial building and when.
If you're thinking about installing an access control system at your business, first consider the kinds of systems available and how to choose the best one.
This post covers:
What are the different levels of access control?
The type of access control system you'll choose will vary depending on the level of security your business needs. There are many different kinds of access control systems, so it's important to choose one that balances your security and administrative needs.
Generally, business access control systems can be divided into three levels:
Mandatory access control (MAC): The most restrictive type of access control. These systems are used in high-security organizations that require strict access permissions. In this model, a single administrator has control over who can access certain parts of the building.
Discretionary access control (DAC): Alternatively, this model is the least restrictive of the three. It gives several administrators the power to establish access permissions.
Role-based access control (RBAC): This model empowers an administrator to assign roles, which allows them to limit or expand access to individuals depending on their role.
Which access control methods are used most in business?
Most businesses need access control solutions for the front entrance as well as interior doors. You can opt to choose one — or a combination of methods — to help streamline access to your building.
Here are five types of business access control systems worth considering: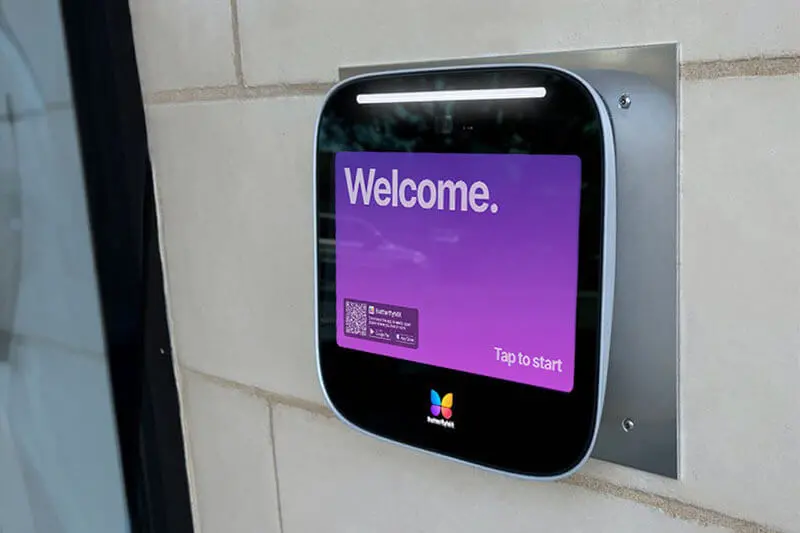 1. Key fobs and key cards
Key fobs and key cards are a popular access control method, used primarily at interior entryways. Staff and guests scan their cards or fobs at the system's reader to gain access to certain parts of the building.
However, one of the biggest limitations of key cards and fobs is that they need to be distributed to staff and must be replaced if they're lost or damaged.
What's more, key cards are also made of plastic so issuing and replacing them produces excess waste. There are biodegradable options available that use less plastic, but avoiding them altogether is the most sustainable choice.
2. Keypads
Keypads eliminate the need for key fobs and keycards since they allow staff to enter a PIN to gain entry. Cloud-based keypads are great because leadership can use a web-based dashboard to manage access permissions remotely.
The best keypads even pair with a mobile app for a more convenient way to open doors. What's more, a keypad with a mobile app is a touchless, more hygienic alternative to conventional keypads that staff usually touch to gain access.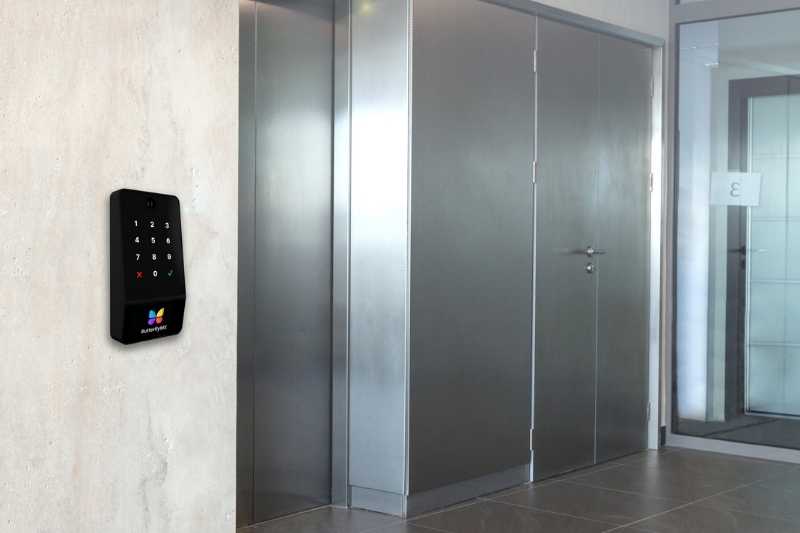 3. Cloud-based access control
Cloud-based systems are a great solution for businesses because you can manage them remotely from any device. In other words, multiple building managers or business executives can log into a web-based dashboard to control access permissions, add employees, and more. Cloud-based business access control systems also eliminate the cost of having to install a server onsite.
More people than ever work in hybrid environments. Plus, it's quite common for business owners to manage several buildings throughout the country. So, cloud-based systems give you the freedom to control your door access control system remotely rather than being physically onsite. This increases productivity and also makes it easier for you to keep track of who comes in and out of your building thanks to its sophisticated data-logging technology.
4. Mobile access control
Mobile access control is a great touchless method that allows you to use your smartphone to gain entry. Not only are keyless entry methods more hygienic, they also eliminate the cost of purchasing key cards and fobs since staff use their smartphones to access the building.
You can even pair mobile access control systems with tablets, smart watches, and other smart technology, which adds further convenience.
5. Video intercoms
Video intercoms are an effective way to control access at a building's front entrance since they allow administrators and tenants to see who's requesting entry. There are several types of video intercoms, but the best ones are wireless and pair with a mobile app.
How do access control systems benefit businesses?
Virtually every business, whether large or small, should invest in an effective physical access control system.
Some of the benefits of business access control systems include:
Ensure permissions-based building access: Administrators can control who gains access to certain parts of the building quickly.
Improve security: Business access control systems improve security by ensuring that only authorized people can access the building and areas within it. Some systems also keep a digital log of everyone who opens a door as an added security measure.
Simplifies building management: The right business access control system gives staff more time to focus on other duties by streamlining administrative tasks.
Manage access for deliveries and visitors: Video intercoms let you control access at the front entrance by allowing you to see visitors and even launch two-way calls with them. This makes it easy for you to verify deliveries and visitors, like vendors or people interviewing for jobs.
The benefits of access control for small businesses
If you're a small business owner, you may wonder if you even need building-wide access control since there's only a limited number of staff for you to manage. But access control systems can positively impact your business operations even if you have a small or mid-size organization.
Small businesses may be more susceptible to theft because they're easier to break into than large businesses. Having an access control system that uses video and cloud-based technologies can help curb this risk by giving you access to live feeds of your building and verifying a visitor's identity before letting them in.
How to choose the right access control system for your business
Choosing the best business access control system can vastly improve you and your employees' experience working in the building. You'll want to invest in an access control system that's intuitive, modern, and allows staff to maintain productivity.
Here's how to choose the right business access control system:
Evaluate your needs: Do you have a small office in a mixed-use building? Or do you own a multi-story office building without any other tenants? Consider the size and your business's place in the building before choosing a system.
Consider integrations: Lots of access control systems integrate with other technologies — both hardware and software. This will help make your building access experience cohesive. You may even want to work with a security integrator who can help you create an ecosystem of devices.
Assess features: Choose a business access control system with innovative features that improve the tenant experience like visitor management and smartphone-based access.
How much do business access control systems cost?
Access control systems typically range from a couple thousand to several thousand dollars depending on the type of system you purchase. For example, a video intercom to control access at the building's front entrance will cost more than a single keypad to control access to one room within the building.
Access control system installation costs also vary depending on the installer, as well as your building's infrastructure. Choose a certified installer that you trust for a reliable quote.
Where to install a business access control system
Choosing where to install access control systems at your building is crucial. In most cases, you'll want an, access control system at the front entrance. But there are other locations that can benefit from controlled access. Consider where to implement access control to boost security, efficiency, and convenience.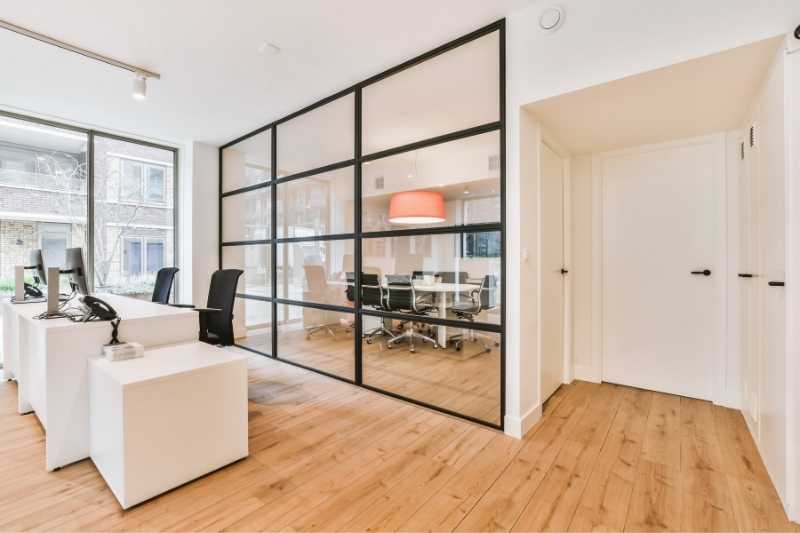 Here are great places to install access control systems at your business:
Private offices: If there are private or personal offices throughout the building, consider access solutions like smart locks or keypad devices.
Gates: Intercoms, RFID systems, and keypads allow you to manage access for vehicles and pedestrians.
Package rooms: Consider adding an access-controlled package room, which is a designated place for couriers to drop off packages.
Elevators: Gives staff and visitors access to only the floors they're permitted to be on.
Parking decks and garages: Ensures that only staff and approved guests have access to parking decks, which boosts security.
Pro tip: Remember to consider weather conditions if you're installing any hardware outside. For best results, choose IP65 rated systems for outdoor usage.
The best access control system for your business
If you're looking for a modern approach to business access control, ButterflyMX is the way forward. ButterflyMX eliminates the need for in-unit hardware due to its mobile interface and wireless technology, which makes it a convenient and cost-effective choice.
ButterflyMX also saves you money and time by eliminating the need for key fobs and key cards that are often lost or damaged. Instead, opt for our smart video intercom and keypad, both of which are controlled with a smartphone.
Additionally, ButterflyMX access control solutions are cloud-based, which empowers business owners to manage access permissions remotely. It also gives staff the freedom to focus on other tasks since administrators won't be wasting time going onsite to manually manage systems.
ButterflyMX stands apart from other access control systems by being an intuitive visitor management solution that empowers you to manage access permissions, video chat with visitors, and issue virtual keys for deliveries and guests.