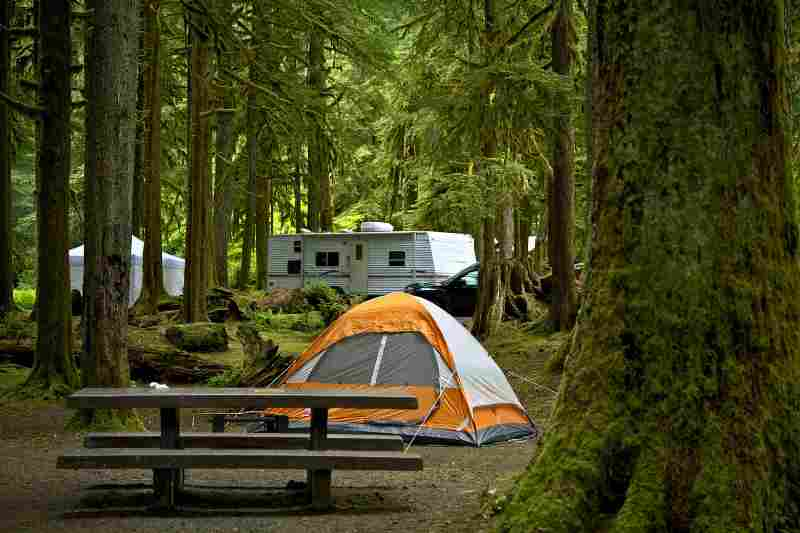 About 50 million Americans go camping every year. And when they do, they're looking for safe, convenient access to their campgrounds and campground amenity spaces. So, how can you provide that for your visitors? Your campground intercom might be the difference between visitors who have negative experiences and visitors who become yearly customers.
This post explains what a campground intercom is and goes over its benefits. Then, we help you choose the campground intercom system that best fits your needs.
This post covers:
What is a campground intercom?
A campground intercom is a system that allows you to communicate with your visitors and manage access to a campground.
Anybody running a campground knows it involves plenty of work. Campgrounds come in all different shapes and sizes, but they all have one thing in common: lots of visitors. All campground owners and managers must account for a steady flow of visitors entering and exiting the grounds.
Staff needs to direct all campers to their assigned plots of land. You might also have amenity spaces, like showers or bathrooms. If so, you must manage access to those spaces as well.
Unlike other properties that need intercoms, like an office or an apartment building, campgrounds typically host many short-term visitors instead of a few long-term tenants. Additionally, campground intercoms need to be sturdy enough to stand up to harsh outdoor conditions.
Components of a campground intercom system include:
Base stations. Visitors can communicate with staff using base stations. Base station hardware is installed at places where you'd need to manage access, like vehicle entrances or gates.
Main office station. This station is a central station that you can use to talk to every substation on the grounds. You can also use this station to open gates and make camp-wide announcements.
Speakers. Many campground managers need to be able to make announcements to the entire campground. In that case, you can hook your intercom up to a public address, or PA intercom system, so that everybody can hear an emergency announcement or a weather warning. You might also equip staff members with radios so they can contact each other or make announcements.
Installing a campground intercom system
You might be wondering how all of these electrical components communicate with each other. Once, campground managers had no choice but to lay wiring to connect each substation to the main office. But digging up all of that ground just to lay wiring is expensive.
Luckily, recent innovations like wireless, internet-powered campground speakers and gates make wiring a thing of the past.
Wireless PA speakers and campground intercoms today can be installed more efficiently. As a result, you'll save thousands of dollars because you no longer have to lay wiring across your property. Further, you might also attract more visitors by offering campground internet as an amenity!
Watch how ButterflyMX works:
Benefits of a campground intercom system
The benefits of installing a campground intercom system include:
1. Managing multiple entrances remotely
Your grounds might range in size from tens to hundreds of acres. On a large campground, ensuring every visitor finds their assigned campground plot could take hours.
Instead of trudging from the gate to a visitor's plot and back again, you can simply use your main office station to communicate with different gates. Additionally, you can verify visitors' identities and let them in from the comfort of your office!
2. Keeping in contact with visitors
Every campground owner agrees: Visitor safety is your number one priority. A good speaker PA system goes a long way in ensuring the safety of your campers.
A good intercom PA system helps you warn everybody of extreme weather, fire, or other emergency. On an individual level, if there's a camper lost on the grounds, you can announce their name and ask that they meet you at a central meeting point.
3. Integrating with campground access hardware
Your camp likely features many areas that need access control, not just gates. For example, many campgrounds feature shower areas or spaces where visitors can check out equipment like tents or canoes.
For these areas, it might not be efficient for visitors to use the intercom to request access each time they need something. Instead, you can install keypads and give campers PIN codes from your office.
The best keypads are electronic and even have PINs that expire after a set period, so visitors can't access those areas when they're not supposed to.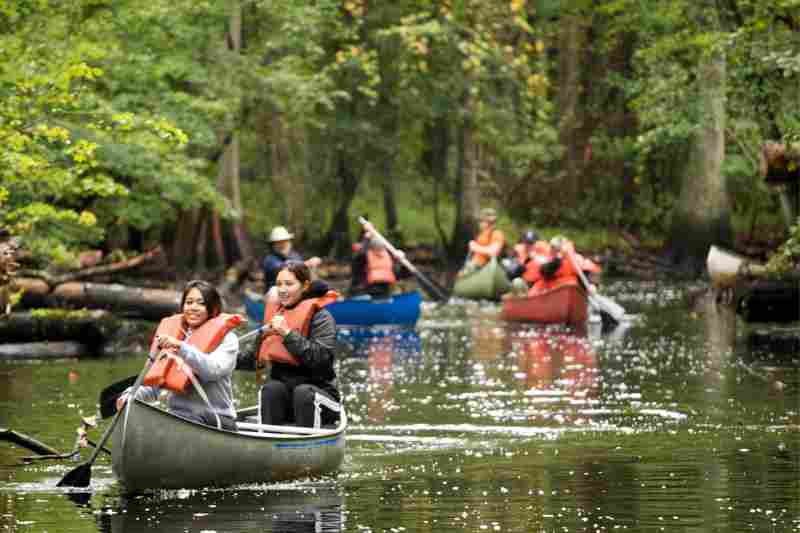 The best campground intercom system
When you take into account the ease of installation and the features available to visitors and staff, ButterflyMX is the best camp intercom system.
ButterflyMX is more than just an intercom. With our system of keypads and card readers alongside our powerful cloud-based management dashboard, you save yourself and your camp staff hours of mindless busy work.
In the past, you had to manage access to camping plots and amenity spaces with brass keys. Staff members were stuck in a constant cycle of handing out keys and chasing visitors down to retrieve them. Not to mention the additional costs you incur as visitors lose keys and you have to get them re-cut.
Don't force your staff to march across an entire campground to manually hand out and collect sets of keys. Instead, rest easy and distribute PIN codes that visitors can use on your campground's keypads.
Our electronic keypads keep your campgrounds secure by disabling a visitor's PIN after their checkout date. What's more, we enable keyless access throughout your entire property. This saves your staff and visitors more than a few headaches.
Takeaways
A campground intercom is a piece of equipment that lets you remotely manage access to a campground's gate.
Campground intercoms include a main office station you can connect to substations around your property. You can also use the main office station to make announcements using your property's speakers.
Campground intercoms can be connected with either physical cabling or wirelessly using the internet. Wireless PA systems are cheaper to install and maintain, but you may run into reliability issues.
The benefits of a campground intercom system include managing entrances remotely, keeping in contact with all of your visitors, and integrating with other hardware.
The best campground intercom is ButterflyMX.