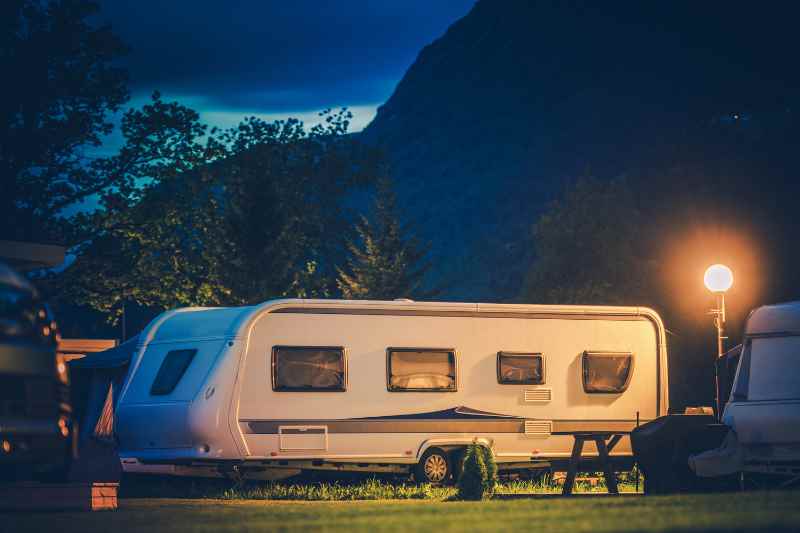 When you hear the term access control, you probably imagine residential properties in busy cities. But access control isn't just for high-rise apartment buildings! In fact, campground owners and managers are increasingly discovering the benefits of modern access control systems for their properties.
In this post, we dive into what access control means when it comes to campgrounds. Then, we outline the parts of a campground access control system. After, we explain why access control is important for campgrounds. Finally, we tell you the best campground access control system on the market.
This post covers:
What is access control?
An access control system is a system of hardware and software installed at a property to provide secure and convenient access. Access control systems are usually found at entry points leading into and throughout a property. This ensures that only authorized patrons can access specific areas.
Access control not only keeps unauthorized people out but makes it easy for authorized visitors to gain access. Modern access control systems empower property owners to choose exactly who has access to specific areas within a building.
As previously mentioned, access control is made up of hardware and software. Users interact physically with hardware like locks, gates, and intercoms. Additionally, users make the most of access control systems with software like mobile apps, OS, and virtual keys.
Investing in access control at your campground:
Prevents unauthorized visitors from gaining access.
Ensures all deliveries are securely received.
Increases campground safety.
Helps you simplify access for temporary and first-time visitors to your campground.
What is campground access control?
Campground access control is the access control system set up at a public or private campground, and it's vital to successful campground management.
Implementing an access control system at a campground restricts who can enter the property and when. As a result, it limits access to only those patrons who have paid to be there. Additionally, it prevents unauthorized visitors from freely driving into the campground.
By investing in a campground access control system, you give your visitors peace of mind. What's more, you make checking patrons in and out of your property easier than ever!
Components of a campground access control system
So, you want to install an access control system at your campground. But where do you start? Fortunately, many campgrounds operate similarly. Therefore, their access control systems are comparable.
While a typical residential access control system is a great option for more permanent spaces, such as mobile home parks, campgrounds are inhabited primarily by guests and recurring visitors. So, campground access control is unique. 
Most campgrounds will need access control in the following spots:
Gates
If you only invest in one part of a campground's gated access control system, make it a robust vehicle gate access control system. Every visitor to your campground must pass through your front gate to gain access to your entire property.
Ensure only authorized persons enter by giving a temporary PIN code or virtual key to paying customers when they book a spot at your campground. Then, visitors can present their credentials to the vehicle access point as they arrive. The security gate will open to allow access to the visitor — no matter the size of their vehicle — and lock automatically behind them.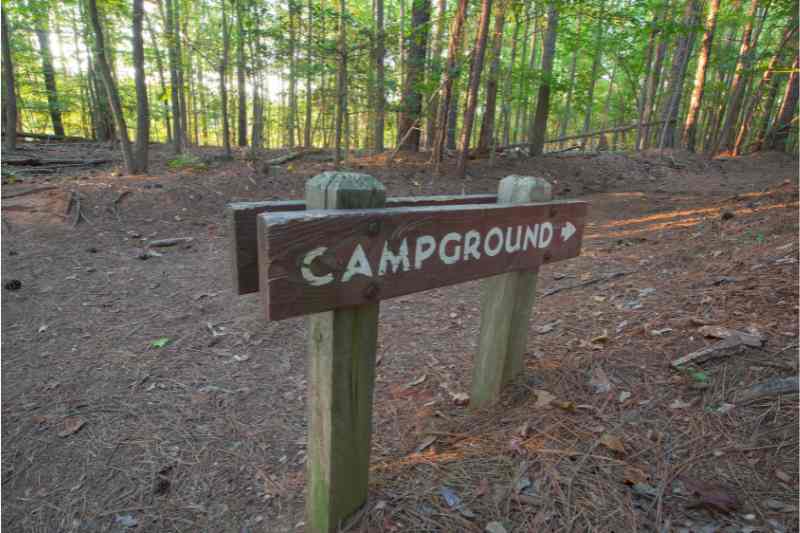 Vehicle entrances
Let's say your campground sees a number of recurring visitors every camping season. It's possible that they'll become annoyed by changing temporary PIN codes and virtual keys. In this case, you may consider opting for a parking control system in the form of vehicle readers.
With a vehicle reader, regular visitors can attach a windshield tag to the windshield of their car for immediate access when they arrive at your gate.
If you do choose to go this route, you must install a vehicle reader at your gate. It will then read the windshield sticker and automatically grant access to the visitors.
Alternatively, you can invest in license plate recognition technology (LPR). LPRs read license plates and use that data to identify vehicles. When an LPR is installed at your property entry points, it reads the vehicle plates and grants access to authorized vehicles only.
Amenity spaces
Many modern campgrounds offer a rustic experience. However, it's more likely that your campground offers several amenity spaces stocked with campground accessories to appeal to campground clients who prefer "glamping." In this case, your campground may offer amenity spaces including showers, community rooms, recreation centers, and even business centers for digital nomads.
Because not all campers will want to pay to use these spaces, it's best to make access optional with an extra amenity fee. In order to enforce this access, install a keypad at the entrance of each restricted amenity space. This way, visitors who opt to pay for the amenity can present a PIN code or virtual key to gain access.
Office areas
There's one area nearly all campgrounds have that is off-limits to everyone except for campground staff: offices!
Keep this area safeguarded with a keypad that only staff members have PIN codes for. This way, you can store computers, valuable campground supplies, campground accessories, and client information on-site without worrying about theft.
Why is campground access control important?
Campsite access control is important because your patrons need to feel safe to enjoy their camping experience.
But that's not all!
A campground access control system makes it simple for campers to enter your property without needing to request access. So, say campers arrive late into the night after a day of traveling. In that case, you don't have to worry about being available to greet them, either virtually or in person.
Further, implementing an access control system at your campsite makes your job easier. Instead of carrying keys, changing locks, and hiring security personnel, you can focus your attention on creating a positive camper experience.
The best campground access control system
The highest-rated access control system for campgrounds is ButterflyMX. With over 1,000,000 daily users and more than 20,000 five-star ratings, it's the best campsite access control system.
ButterflyMX access control products for campsites include:
Video intercom. At your campsite's front gate, it's best to install a ButterflyMX video intercom system. Further, our intercom is IP65 rated. So, it'll work in extreme weather, including extreme heat, dust, wind, snow, and rain.
Keypads. For individual camp areas, amenity spaces, and office areas, a ButterflyMX keypad is a great option. Further, our keypads connect to our mobile app, meaning campers can open doors by entering a temporary PIN code or swiping to open in the app.
Vehicle readers and windshield tags. The simplest way to provide access to recurring guests at your campground is to invest in vehicle readers and windshield tags. If a driver has the ButterflyMX windshield tag on their windshield, then it will be scanned by a vehicle reader at your campsite entrance. Then, the ButterflyMX system automatically signals the gate to open.
Watch how ButterflyMX works:
Takeaways
A campground access control system is a system set up to control access to campsites.
Campsites need access control at the front gates, amenity spaces, and office areas.
Campsite access control makes access simple for campers and campground staff alike by streamlining access.
The best campground access control system is the ButterflyMX access control system, including a video intercom, keypads, a vehicle reader, and windshield tags.