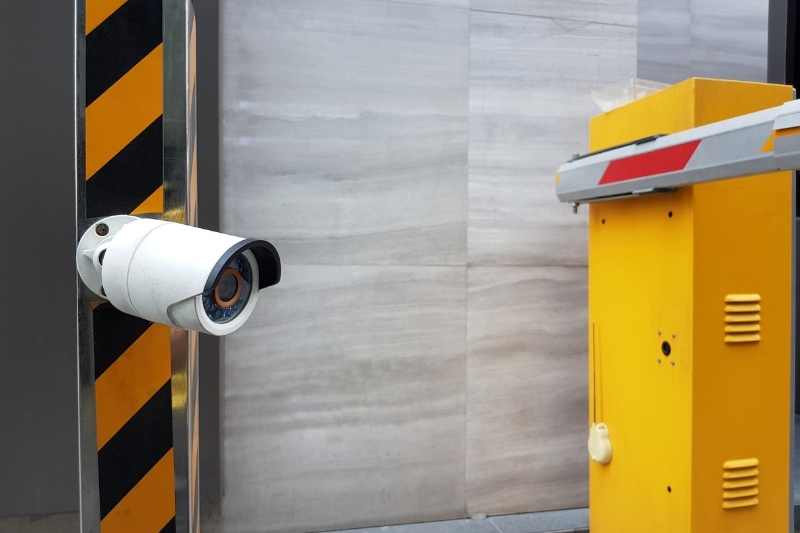 In the U.S., there are over 800 million parking spaces which take up about 5% of surface areas. As a nation, we know the importance of designated parking spots and gated systems — which means it's time we also learn the importance of using an LPR system for vehicle access control.
We're all familiar with vehicle access solutions like keypads, keycard readers, and even manual security personnel. However, if you're looking for a more efficient way to manage vehicle access to your parking garage, parking lot, or gated property, perhaps it's time to consider a vehicle plate reader.
In this post, discover:
What is LPR technology?
License plate recognition technology (LPR) reads license plate numbers and uses the data to identify vehicles. LPR technology was first developed to combat crime and conduct traffic surveillance. But with time, this powerful technology evolved to serve civilians in their quest for more efficient vehicle and parking access control solutions.
When you install license plate readers at entry points, they read each vehicle's plate to determine whether that car is authorized to enter.
Watch how to control vehicle access at your gate with ButterflyMX:
LPR systems for vehicle access control
In 2020, worldwide vehicle ownership was just under 3 billion. With so many people driving, there's an excess number of vehicles — which creates an even bigger need for vehicular access control.
LPR systems allow vehicles to enter properties seamlessly with controlled access by scanning their license plates as they pull up. If the system detects an authorized license plate, it will grant entry to that vehicle. If it doesn't recognize a license plate, it'll deny access.
An LPR system consists of:
A camera, which you install near the gate or door with controlled access. The LPR camera scans each vehicle's license plate to capture the numbers and letters.
LPR software, which checks the camera's scan against its database. If the camera captures an authorized license plate, the software tells the system to unlock the gate or door of the vehicle.
While an LPR system may be a good solution for drivers, it could also create a lot of work for property managers, owners, and HOA boards.
For example, every tenant's vehicle must be manually registered and added to the database. This can be a lot of responsibility even if it proves to be a useful system.
Additionally, residents will need to make sure they keep their vehicle information up to date if the system is to work without hiccups. So if a resident replaces their car or drives a temporary rental car, they won't be able to gain access unless they add the new vehicle's license plate number to the system.
LPR system cost
The cost of an LPR system can get pricey, costing at least $1,000 but up to $10,000 or more. Reliable LPR cameras that take detailed images can cost anywhere from $1,000 – $3,000+, and that's if you only want one. LPR software is even more expensive, especially if you want law enforcement-grade data reading. Finally, you'll also have to budget for installation costs, which could cost hundreds if not thousands of dollars.
Needless to say, while they are sought-after access solutions, LPR systems may not be practical for everyone's budget.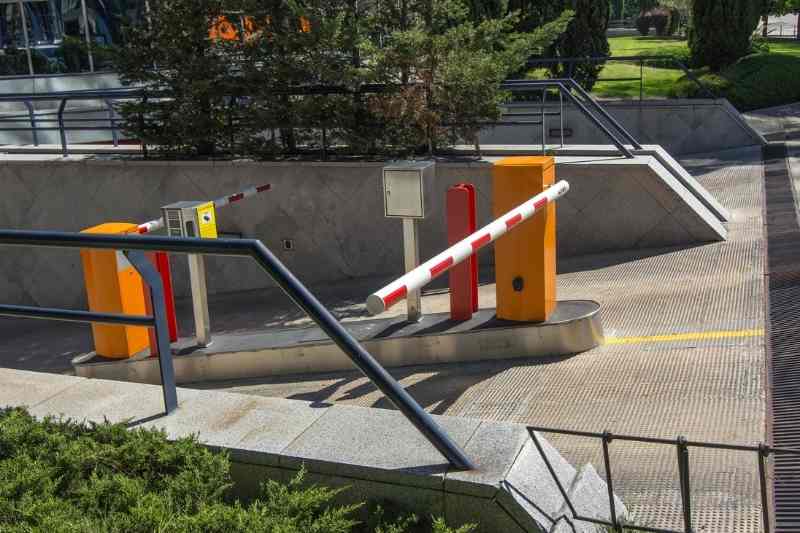 Where is LPR used?
You'll find license plate recognition cameras almost everywhere — perched on traffic lights, attached to entry gates, and even monitoring drive-throughs. However, these are only a few of the cases in which someone might use LPR readers.
LPR system cameras are commonly used at:
Student housing: LPR systems are perfect for monitoring incoming traffic in student housing parking lots and garages. This minimizes the risk of unauthorized vehicles accessing the building or taking student residents' assigned parking spots.
Parking garages: Private parking garages are great candidates for LPR cameras to heighten security. But they're also very useful for garage access as they read registered license plates to allow vehicles through.
Parking lots: Many parking lots have gated entrances, making an LPR camera a perfect solution for security and parking access. Of course, you won't likely find an LPR system at a public parking lot, as each vehicle needs to be registered with the system for it to work.
Gated communities: Most gated communities use outdated entry systems that are neither convenient nor appealing to the eye. Additionally, LPR systems could help cut down on the build-up of vehicles streaming into the gate during rush hour.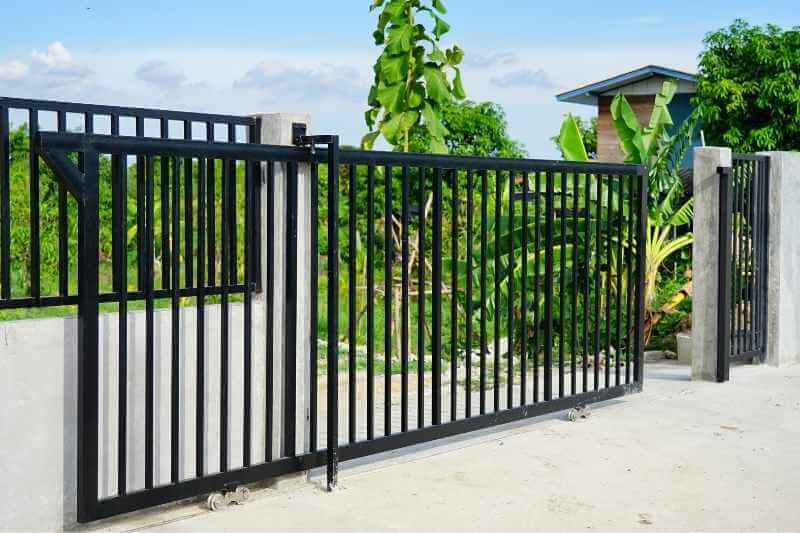 3 reasons to use an LPR system
License plate recognition is a popular vehicle access control solution for a variety of properties. Here are a few reasons why you should consider investing in your own LPR access control system.
3 benefits of LPR systems:
1. Added security
2. Easy hands-free entry
3. Parking maintenance
1. Added security
Parking and community security is a major concern on everyone's minds. In 2021, there were roughly 16,617 robberies in parking lots and garages. These statistics are worrisome, especially when it limits people's feelings of security in their own spaces.
A vehicle entry LPR system strategy would reduce security risks by limiting unregistered access and keeping track of plates.
Limiting unregistered access
With gated access in private properties such as student housing, residential communities, and employee parking garages, vehicles must be registered. This puts them into the system, and they're labeled as "permitted" to access that space.
With LPR technology, unregistered vehicles are flagged and not allowed access — keeping the community safe and secure.
Keeping track of plates
In the case of vehicles already read and parked, the LPR database keeps information on present vehicles. This includes the time and date of when they enter and leave.
This security measure makes it possible for security personnel to file back through the system and retrieve information. Should issues arise, it's easy to find the owner of the vehicle and monitor the situation better.
2. Easy hands-free entry
Have you ever been stuck in a long line of vehicles inching their way through an entry gate? The line takes longer as each person has difficulty finding their key card or scanning their fob.
A vehicle license plate reader would solve this problem and reduce the frustration of traffic jams by enabling hands-free entry.
With a license plate reading camera, drivers simply drive up to the front gate and allow their license plate to be scanned by the camera. For this to function correctly, vehicle plates must be in the database ahead of time.
Again, this is a great way to enable touchless access. The only downside is that it doesn't allow for visitor access since their plates aren't registered.
3. Parking maintenance
Once you fix the problem of parking access control, you then have to monitor the use of the vehicles themselves. One of the biggest problems property managers have is maintaining enough parking spaces for everyone to use.
Issues that limit parking spaces for residents:
Too many unregistered visitors
Guests who stay too long and don't relinquish their spot
People using designated spaces that don't belong to them
Too many vehicles for one family or unit
Non-working vehicles (junkers) taking up space
You can fix some of these issues by using vehicle readers and cameras to keep track of who is using the spaces. If their vehicles don't match, or they are overstaying their welcome, then you can crack down on parking rules.
Additionally, you can also use this system to make sure that owners register their new vehicles for updated information.
Alternatives to LPR systems
As we mentioned above, LPR systems have the potential to be costly and difficult to upkeep. However, there are viable alternatives. Those effective alternatives to LPR access control are video intercoms and vehicle readers with windshield stickers
Video intercoms
When you install a video intercom system at your gated entry, residents have the benefit of touchless access by using their smartphones. This is a popular access method for gated entrances as it reduces the need for PINs, codes, and keys.
Another advantage of video intercoms over LPR systems is the ability to let visitors in using the intercom — making it a great solution for guest access and deliveries.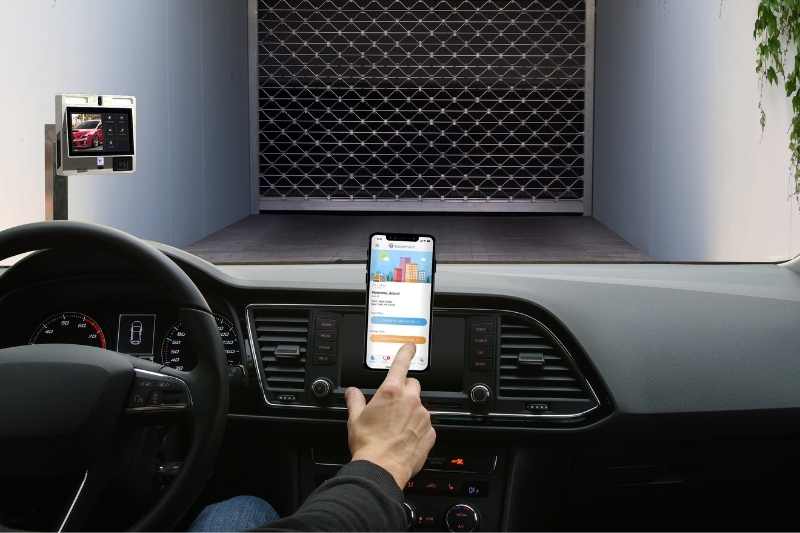 Windshield sticker & reader
When you invest in a vehicle reader system, you can increase the efficiency of access control.
For best results, choose a system that scans windshield stickers that are assigned to each vehicle. That way, when drivers pull up to your gated entry, the reader will scan the sticker and determine that the vehicle is authorized to access. As an added benefit, residents can move the sticker to a different spot on their windshield or move it to another car entirely.
People like this alternative because it doesn't require them to do anything besides enter when the gate opens. If guest access is a concern, then a vehicle reader paired with a video intercom is the best option!
Takeaways
An LPR system is a license plate reader that registers and collects data on vehicles for parking and gated entries
LPR systems are commonly used in student housing, multifamily and gated properties, and commercial parking lots or garages.
Three benefits of an LPR system are added security, easy hands-free entry, and parking maintenance.
Two great alternatives to LPR systems are video intercoms and vehicle readers with windshield tags.