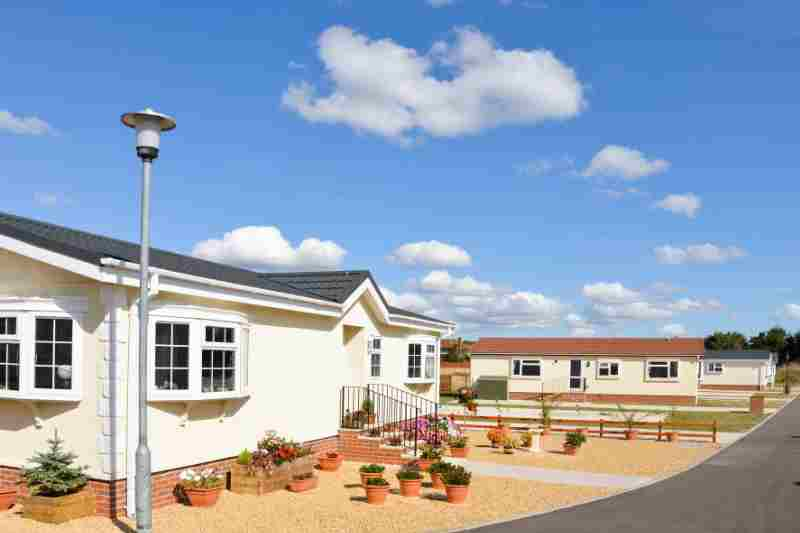 Upgrading your mobile home park community is one of the best decisions you can make for your tenants, your staff, and even yourself. Property amenities not only increase tenant retention but can also boost real estate metrics such as cap rates.
The best mobile home park amenities enhance your property, improve tenant interactions, and make day-to-day activities more convenient. Read on to discover the must-have amenities for manufactured home communities and how to incorporate them!
In this post, discover:
What are the benefits of mobile home amenities?
Amenities are a great way to bring the community together. Further, they also have the power to improve people's quality of life. Moreover, as a community manager, many amenities can also help make your job easier!
Amenities benefit community mobile home parks by:
Boosting NOI. Certain amenities can help bring in tenants and drive rental increases. This can easily result in a higher NOI.
Enhancing accessibility and convenience. Most people (including yourself) feel weighed down by their daily tasks. Some amenities will enhance convenience, which in turn can increase productivity.
Instilling a sense of community. Community is important because it's a foundation for belonging. People are more likely to renew their leases or rent space where they feel like part of a larger community!
What are the best amenities for a mobile home park?
When choosing amenities for your mobile home living community, considering residents' needs will go a long way. For instance, what would make their lives better or easier? From there, you can begin to create a list of amenities to upgrade or install.
The 6 best amenities for a mobile home trailer community include:
1. Bright property lighting
As you know, most manufactured home communities are planned over an expansive piece of land. This makes adequate lighting a must in order for tenants to navigate the property without injury or accident.
Furthermore, most planned communities, such as trailer parks, have to meet certain regulations, such as safety lighting.
2. Recreational facilities
Mobile home parks with pools, exercise rooms, and community rooms will see the highest resident retention because these recreational offerings help minimize the number of places people need to go for these things.
Most people won't mind paying a little extra for recreational spaces they only need to walk to. So, you can charge a small amenity fee to pay for the purchase and installation of an amenity space.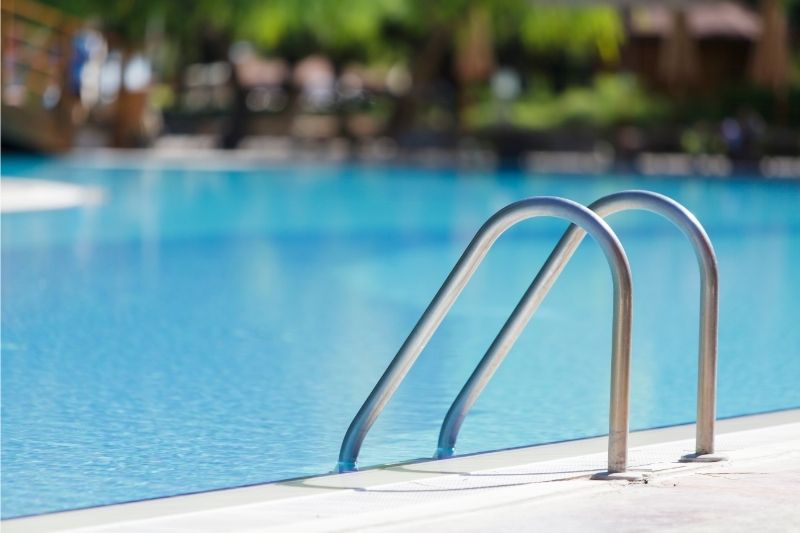 3. Laundry facilities
Providing laundry facilities for families in your mobile home community will drastically increase convenience. Installing washer and dryer units in a mobile home or routinely paying to clean clothes at the laundromat can get expensive. So, tenants often look for properties with laundry facilities available.
4. Pet amenities
Allowing tenants to bring their dogs or cats is also a great way to attract residents.
Pet amenities such as dog parks and dog waste stations are relatively inexpensive to include in your community. And by creating enforceable community guidelines, you can maintain a peaceful, pet-friendly environment.
5. On-call maintenance crew
If you've ever rented, you know how uncomfortable it can be to have to wait through a maintenance emergency without help. Whether it's a major leak or a busted light bulb, having to wait overnight for a crew to assess the issue is less than ideal.
Tenants will appreciate that their maintenance calls won't be put on hold when you hire a full-time, on-call maintenance crew.
6. Secure & convenient access control
All of these things are amazing additions to your community, yourself, and the staff. But you're likely wondering how you're supposed to keep all those amenities secure without 24/7 staff to monitor.
Investing in an access control system is one of the best things you can do for your mobile home park investment because will ensure your amenities are secure and your tenants feel safe on your property.
Discover this beginner's guide to access control: 
Controlling access to your mobile home park amenities
An access control system is the easiest and most convenient way to protect your amenity spaces.
Access control systems secure amenity spaces by:
Helping property managers monitor use. Property managers can view and add or revoke property members via an online database. They can also review date- and time-stamped photos of people who access any given space.
Providing more convenience to tenants. Most access control systems make it easier to ditch outdated keys for access. Instead, residents can use fobs, PIN codes, or even their cell phones.
Enabling convenient, smartphone-based access. With smartphone-powered devices like video intercoms and keypads, residents can unlock amenity spaces and grant access to their visitors with just their smartphones.
Securing against unauthorized access. Some tenants and managers worry that amenity spaces might be used by people outside the community. But most access control solutions, such as keypads, smart locks, and video intercoms, will keep unauthorized visitors out of the space.
What is the best access control system for your mobile home community?
ButterflyMX is the best access control system for your mobile home community. It's a versatile and secure system that serves many unique types of communities, including manufactured home communities, campgrounds, and marinas. And ButterflyMX's access control solutions are particularly great for controlling access to amenity spaces!
ButterflyMX products for mobile home parks:
Keypads and card readers. Property managers and members can use the ButterflyMX smartphone app to access pools, laundry rooms, and gyms. ButterflyMX keypads and readers are IP55 outdoor-rated and can withstand temperatures from -31° F to 150°F.
Video intercom. The ButterflyMX video intercom is the perfect solution for your mobile park gate or entrance. Members can remotely open doors and gates or allow guest entry from their smartphones.
Takeaways
The benefits of mobile home amenities include positive impacts on real estate metrics, enhanced convenience, and an increased sense of community.
The best mobile home park amenities include bright property lighting, recreational facilities, laundry facilities, pet amenities, on-call maintenance, and access control systems.
Control access to your amenity spaces with an access control system like ButterflyMX.