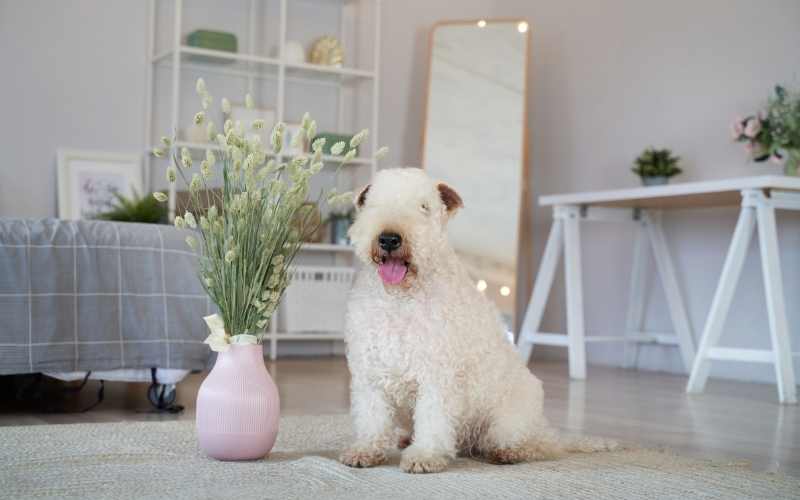 Owning a dog is a big responsibility but living in an apartment makes things more complicated. So, dog owners look for different amenities in an apartment.
This guide to pet amenities will walk you through the challenges of living in an apartment with a dog and how you can improve the resident experience for dog owners so that they sign and renew more leases at your property.
This post covers:
What do you need for a dog in an apartment?
If you want to appeal to dog owners at your property, it's important to first understand what dogs need when living in an apartment.
Dogs of all sizes need the same basic things:
Physical: To be healthy and happy, dogs of all breeds need access to consistent exercise, bathing, meals, and veterinary care. In an apartment, dog owners will need space to walk their dogs, give them baths, and store pet-related deliveries. Providing your residents with apartment pet amenities to help care for their dogs will make their day-to-day life easier.
Psychological: Did you know that, on average, small dogs are more likely to bark or growl at strangers? Research shows that they are more likely to be aggressive because their small size makes them feel afraid. When dogs are comfortable they're less likely to act out, so creating dog-friendly amenities will also foster a more positive environment at your property.
Offering the right amenities for dogs will not only make your residents happy but also reduce the risk of damage to your property.
Watch how ButterflyMX works:
How can I make my dog more comfortable in an apartment?
Do you have a dog of your own in an apartment? If so, there are many things you can do to make your dog's life more comfortable. As a property manager, you can also consider these suggestions when thinking about how to better support your residents with dogs.
Ways to improve the experience your dog has living in an apartment include:
Create a schedule (and stick to it): Dogs love routine. Your dog can get anxious wondering when they'll get to go outside, so settling on a schedule for bathroom and play breaks helps them know what to expect. With a reliable schedule, your dog will behave better even when you aren't around.
Dog-proof your apartment: Set up your dog for success by removing risky objects around the apartment. Laying out appropriate toys for your dog will discourage them from chewing on shoes, for example. Store items your dog could choke on out of reach or behind a closed door.
Find an apartment that welcomes dogs (not just tolerates them): Just because a building is advertised as pet friendly does not mean that it's a good home for your dog. Apartments that invest in amenities for dogs are more likely to be a welcoming home for you long term. Before signing a lease, make sure you know where your dog is allowed and if the other residents are dog-friendly.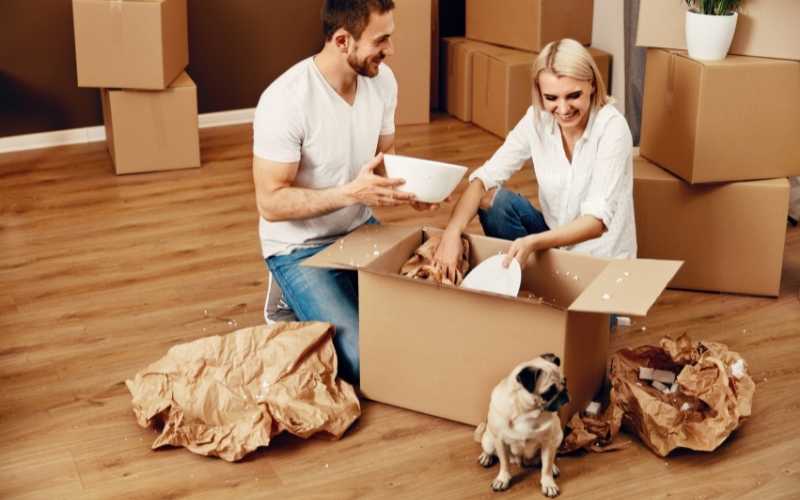 Top 5 pet amenities for dog-friendly apartments
So, now that you understand what it takes to have a dog in an apartment, we can dive into the best amenities for dogs in apartments.
The top five amenities for dogs in apartments are:
1. Dog runs and dog parks
The most common problem dog owners have living in apartments relates to exercise. Unlike cats, dogs need to go outside several times a day for exercise and bathroom breaks. Converting some of your apartment building's outdoor space into a dog park gives your residents and their dogs a place to go.
What is a dog run in an apartment complex?
A dog run is an enclosed space where dogs can get exercise without a leash. Dog runs are also often called dog parks because they are often built outdoors, like a park. Apartment dog parks give dogs a place to play and socialize.
However, building a dog park also benefits you as a property owner or manager.
When residents have a dedicated place to take their dogs out, you won't have to worry about them messing up the landscaping around your property. Also, dogs that can run around outside are less likely to play inside and scratch up the floors in your apartment building.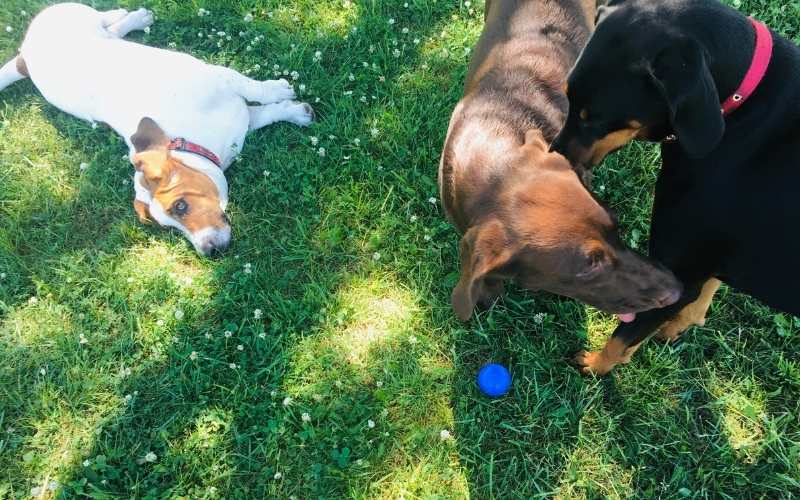 2. Dog-friendly amenity spaces
Pet owners want to be able to bring their dogs everywhere. To create a truly dog-friendly environment, consider allowing residents to bring their dogs into amenity spaces. While the gym isn't the right place for Fido, residents will love being able to bring their dog to the BBQ or courtyard on nice days.
Consider allowing dogs in amenity spaces such as:
Rooftop patios
BBQ and grill courtyards
Event spaces
Business centers
Resident lounges
Your residents will appreciate clear communication. So, let them know in advance which spaces will and won't allow dogs. You can also post signs around the property.
3. Apartment pet spa or dog wash
As a property manager or owner, one of the best investments you can make for your dog-friendly property is an apartment dog wash station. Your residents will appreciate having a space to bathe their dogs.
Additionally, this is a great opportunity for your property to run more smoothly. When residents wash their dogs in their bathroom, the pet hair can clog the drain and cost you a lot of money in repairs in the long term.
Installing a pet spa also prevents residents from walking their muddy dogs through the lobby because they can go straight from the apartment dog run to the bath.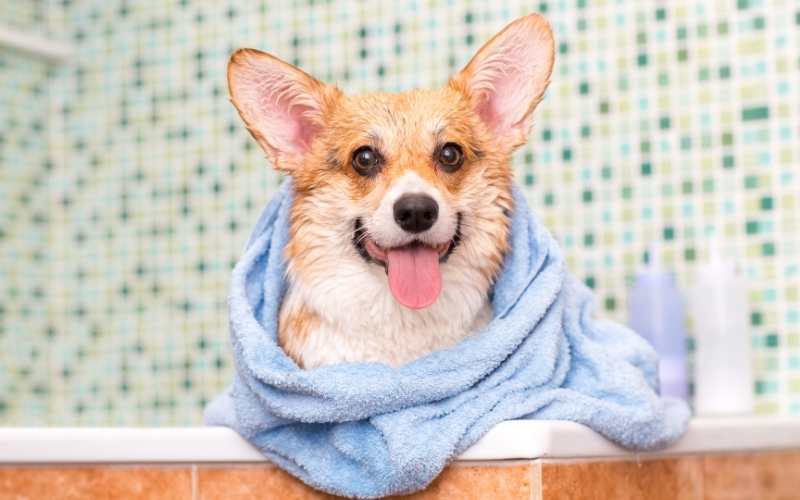 4. Pet concierge services
One of the newest amenity services for pet-friendly apartments is a pet concierge service. Companies like Bark Buildings offer property managers a better way to support their residents with pets.
These concierge services provide residents with a list of preferred providers like dog walkers, sitters, and vets so they can more easily schedule services and save money. Pet concierge services also coordinate deliveries so you can better manage packages that arrive.
Additionally, many concierge services can help your pet-owning residents connect with each other to plan doggy play dates and more.
5. Virtual keys for dog walkers and pet sitters
Residents are willing to pay fees for the right amenities. Luckily, you can solve many resident complaints in one fell swoop by upgrading to a mobile access control system with virtual keys.
Not only will your residents enjoy the convenience of using their smartphones to open doors, but they can also create digital keys to send to dog walkers, pet sitters, family members, and more. The ButterflyMX video intercom does just that. With ButterflyMX, your residents can even set time restrictions on when the keys can be used so the dog walker can't come by unannounced.
Watch how ButterflyMX virtual keys work:
The benefits of creating a dog-friendly apartment community at your property
There's more to being a dog-friendly property than just allowing your residents to have pets. Living in an apartment with dogs can be challenging so the more support you offer residents, the better their experience will be. Also, pet amenities like these are rare so your property will stand out to prospective residents.
Investing in a smart access control system, for example, improves the resident experience, which in turn increases the likelihood of your residents staying long term.
Examples of real buildings with pet amenities
Curious what it looks like to be a dog-friendly apartment building? These properties are top of the list for pet-friendly apartments and have some of the best pet amenities on the market.
Check out these properties to get inspired by their amazing pet amenities:
West Town Court in Phoenix, Arizona
The West Town Court apartments offer a luxurious resident experience in the heart of Phoenix. Not only does the gated community include a resident clubhouse, fitness center, and pool, but they are also one of the most dog-friendly properties in the city. West Town Court residents get access to off-leash dog parks and several courtyards where they can exercise their pets.
West Town Court is a property that celebrates its dogs, making life easier than ever for its residents with pets.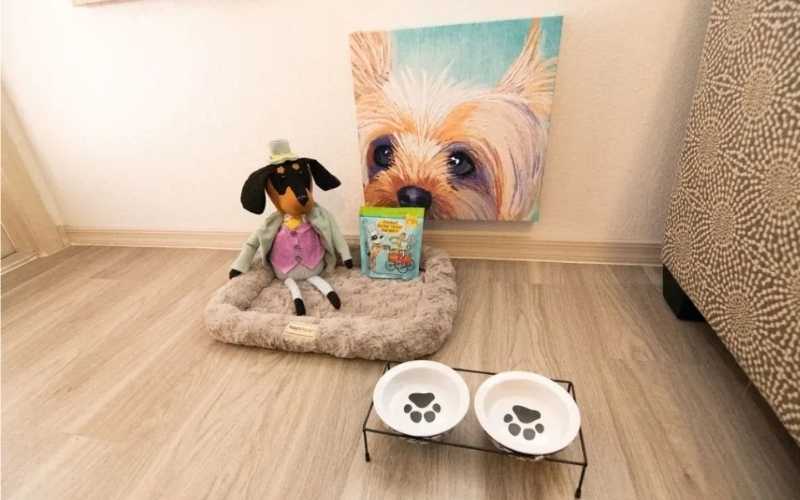 The Arnold in Austin, Texas
Residents at The Arnold have access to valuable amenities like a wellness center and on-site storage units all within walking distance of Austin's best bars and restaurants.
But, that's not all!
Apartments with dog parks, like The Arnold, are a welcoming community for pet owners. Residents can walk their dogs all over Austin or stay close to home and enjoy the enclosed pet park on the property.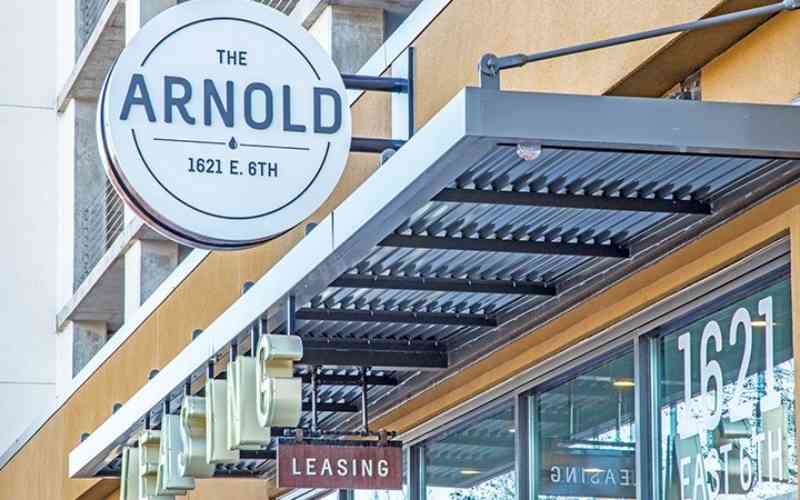 Nine88 in San Francisco, California
The list of apartment amenities available at Nine88 is a long one. From building WiFi to valet trash service, residents at Nine88 get access to some of the best amenities on the market.
It's no secret that California is a dog-friendly state but Nine88 rises to the occasion. From an onsite Bark Park to an apartment pet spa with dog wash station, dogs living at Nine88 have almost as many amenities as their humans!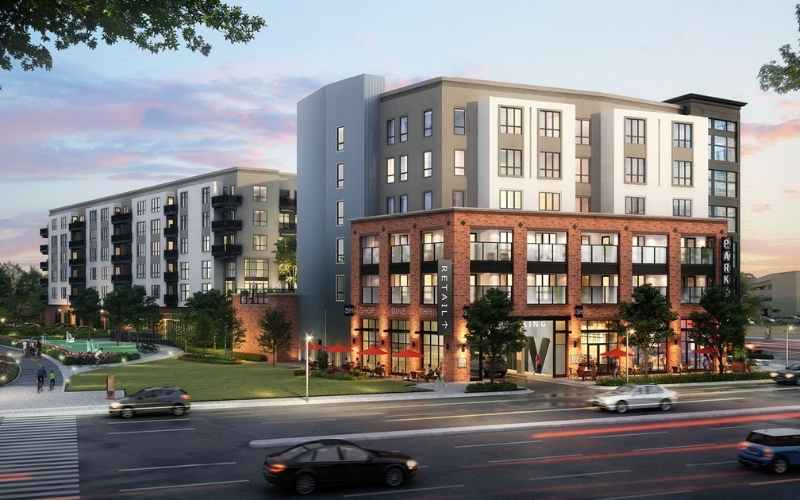 MODE in San Diego, California
Nestled between several universities in southern California, MODE offers residents access to extensive pet amenities. The pet-friendly community includes amenities you'd expect like a fitness center and pool. However, what really stands out about MODE is their pet concierge.
MODE partners with Bark Buildings to offer its residents access to the best pet-related services. Residents can contact their concierge from 9-5 pm every day for help booking vet appointments, dog walkers, and more. They also get discounts on supplies for their pet like dog food and toys. Bark Buildings even offers perks for cat owners, too.