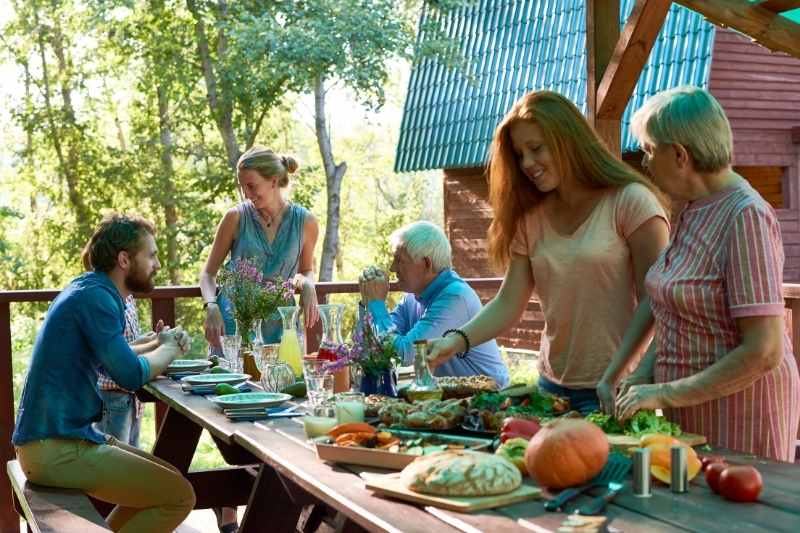 It's not always easy to know which amenities your community residents are most interested in. Whether you're trying to support the healthy lifestyles of your residents with fitness-focused features or just making sure packages arrive safely at their doorstep, choosing the right gated community amenities is essential. Having the best amenities will help your community stand out from the crowd while creating a positive resident experience.
If you're not sure where to start, you've come to the right place! This guide breaks down everything you need to know when selecting amenities for your gated community. Explore the types of gated communities that benefit from amenities as well as the five most in-demand amenities. Read on to discover the amenities your residents really want.
This post covers: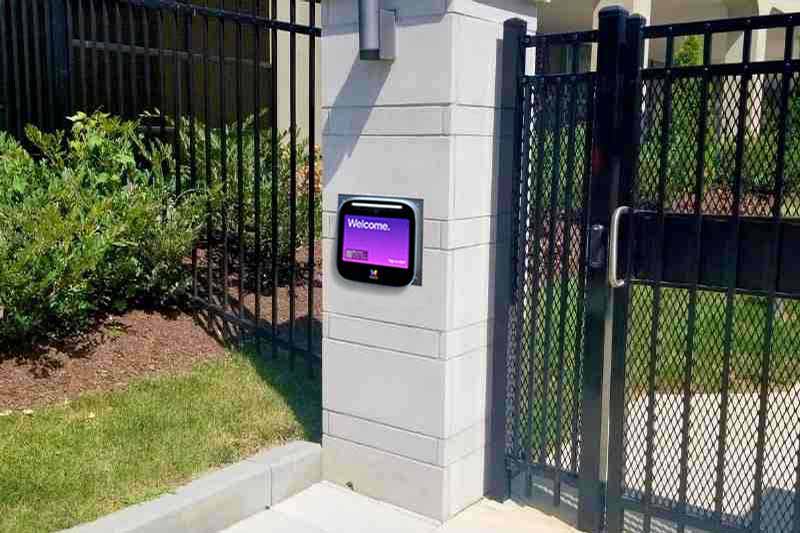 What is a gated community?
A gated community is a multi-tenant residential property with an access gate. The gate ensures that only authorized people can enter the community. In a gated community, access is generally only available to staff, residents, guests, and delivery people.
All types of housing can be gated, including apartments, condos, townhomes, and even villas. Properties can be gated in a variety of ways, but most gated communities are enclosed by a wall or fence as well as a physical security gate.
Learn about the 8 best apartment amenities:
What are the benefits of living in a gated community?
There are many benefits to living in a gated community. Deliveries are more secure because drivers are screened at the entrance and brought to the resident's door. Residents also enjoy additional privacy and security when they buy or rent in a gated community. Every person entering the community has been screened, so residents can rest easy knowing their families and homes are well protected.
Living in a gated community, residents can expect:
Safety: According to The Oxford Handbook of Environmental Criminology, there are 33 percent fewer burglaries in gated neighborhoods. Thanks to the added security of a gate access control system, gated communities are one of the safest places to live.
Quiet: Gated community apartments and houses see less car traffic, with the gate preventing lost drivers from passing through. As a result, these communities are generally more peaceful and considered a great place to raise a family.
Community: The private amenities and common areas encourage residents to connect. Fostering relationships amongst residents, which helps make the neighborhood feel like home.
Upkeep: The added cost of living in a gated community also includes a higher standard of curb appeal. The added HOA fees will often cover landscaping, street cleaning, and maintenance of all shared spaces.
Amenities: Many gated community clubhouses include a pool, tennis court, and game room. Amenities like these increase the value of each home in the community.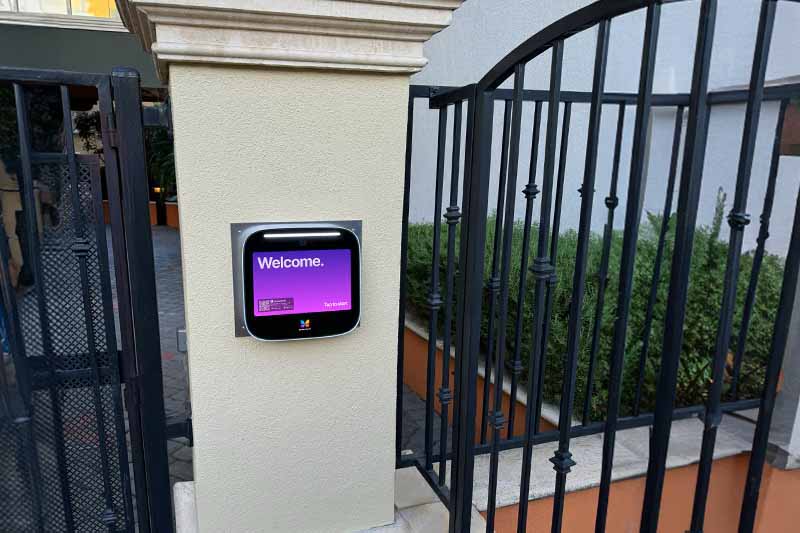 The top 5 amenities for gated communities
Whether you manage a gated apartment, assisted living, or townhome community, it's essential to offer the right amenities to ensure the best living experience for your residents. The best gated communities provide their residents with amenities that are both luxurious as well as practical.
Offering quality amenities increases the value of your property as well. For example, apartments with gyms can charge up to $400 more in monthly rent than those without, according to a recent study by Yardi Matrix. Your property could also create a new revenue stream by charging residents an amenity fee.
Choosing the best amenities for your gated community makes your property more attractive to prospective residents and improves the experience for those who already live there.
The top five gated community amenities are: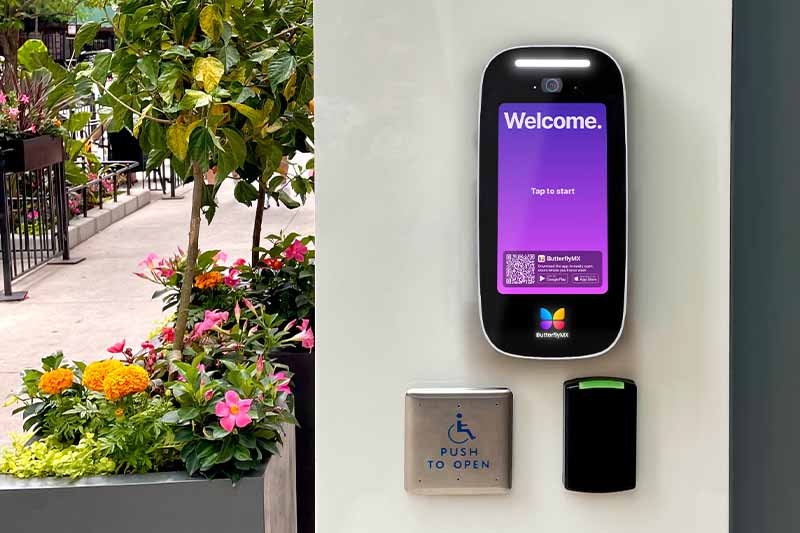 1. Pool
Adding a pool to your property is a great way to improve the resident experience. Depending on your region, residents may desire a pool more than other amenities. In warmer climates, for example, a condo with a rooftop pool is trendy. And in other warm climates, where land is prevalent, residents of gated communities are looking for a condo with a private pool.
Of course, even if the property is located in a colder climate, a pool can still be a great addition to your gated community  — indoor pools and hot tubs can be enjoyed all year round.
2. Fitness center
Appeal to health-conscious residents by adding or upgrading a gym to your community. Apartments with a fitness center are popular with residents and easy to advertise when listing properties online. You can even expand your fitness options with tennis and badminton courts.
Features of a gated community fitness center can include:
Cardio equipment: Exercise machines like ellipticals and treadmills are standard for most gyms. But adding high-end stationary bikes can also appeal to residents.
Yoga room: Dedicated space for meditation and yoga is a recent trend in real estate and is popular with residents of all ages.
Free weights: Similar to cardio machines, these are a basic necessity for all gyms. Investing in a quality set of weights can last for years, making them well worth the cost.
Spa rooms: Steam rooms and saunas are relaxing spaces beloved by many gym-goers. Both can be easy to install and offer residents a space to recover.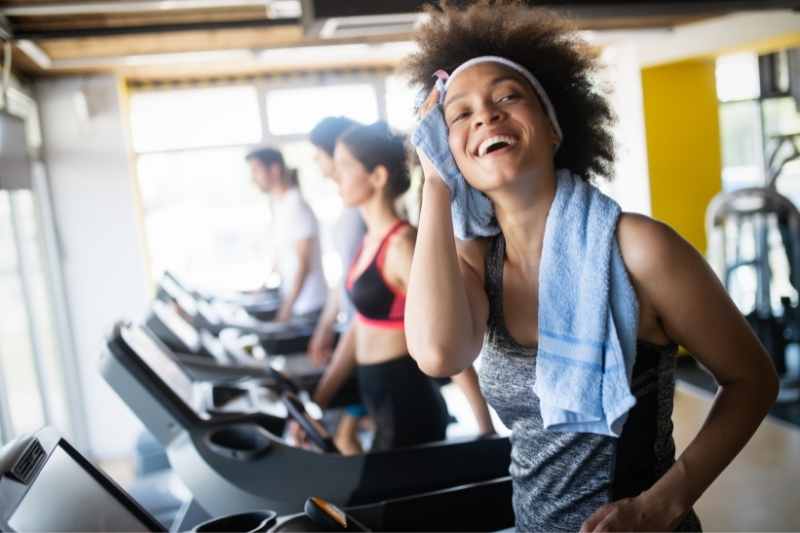 3. Playground
The added security that comes with living in a gated community appeals to family-oriented residents. With quieter streets, it's easy for children to ride bikes and play outside safely. Investing in additional kid-friendly spaces will attract more families to your gated community.
Spacious playgrounds offer kids plenty of room to be active and allow families to get to know each other. Encouraging residents to socialize helps them feel connected to one another and the community.
4. Dog park
Residents want their whole family to feel at home in the community, and that includes their pets! Adapting your gated community amenities to be more pet-friendly will attract new residents and improve the experience of current residents.
Building a dog park in your community can be as easy as fencing off a section of grass and putting up a sign. But the best dog parks include additional features such as water bowls, pools, and dog runs. You can even plan pet-oriented events in these spaces to help your residents connect.
5. App-based access control system
As you know, security and convenience are top priorities for all residents but especially those paying a premium for gated community living. The best way to deliver this to your residents is with easy access to gates, doors, and amenities on the property. Choosing the right access control system for your gated community will improve the resident experience and sets your property apart from the competition.
What to look for in an access control system:
App-based: Choose a mobile access control system that pairs with an app so your residents can use their smartphones to do everything from unlocking the door to the gym to letting a delivery driver through the gate — even when they aren't home.
Keyless entry: You're offering so many great amenities on your property. So, it's important to keep these amenities secure by adding keypads to offer keyless access to spaces like the fitness center and the pool. Residents won't need to carry a set of keys and will appreciate the added security.
Live video: Having a video intercom at your front gate means you'll get live video footage of visitors. At all times, you and your staff can see who is at the gate. Residents can also get video calls to their smartphones when visitors arrive so they know exactly who they let into the community.
Watch how to open the gate with ButterflyMX:
How to decide which amenities your gated community needs
As you know, managing a property is complicated. There's a lot to consider, and every community is different. If you're looking to add new amenities to your gated community, research some of the options on this list to determine the best fit for your property.
An apartment gated community will have less space. If you can't fit both a dog park and a fitness center in your building, consider polling your residents to see what they prefer. After all, apartments with a pool and gym may be of higher value in some areas while parking spaces may be more desirable in others.
If space isn't an issue at your property, budget for as many of these amenities as you can comfortably afford. Quality gated community amenities not only attract new residents but also help retain those you already have.