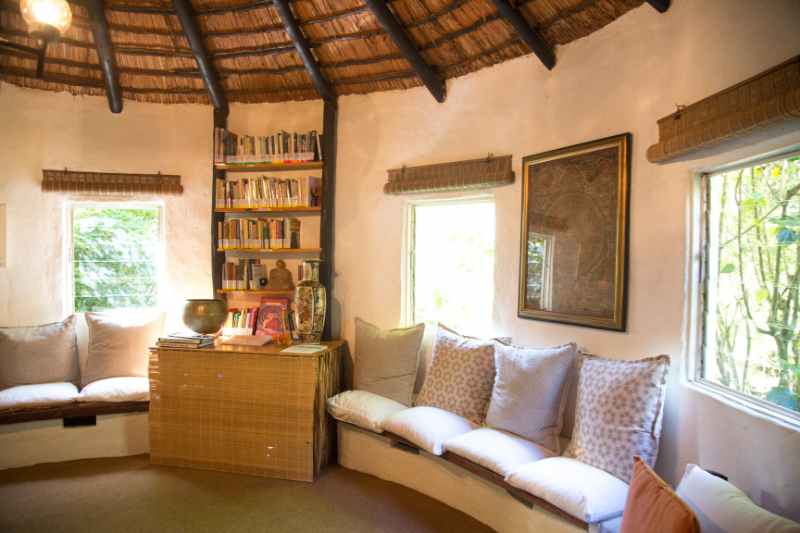 Take a look around your residential property. Chances are, the common areas could easily be mistaken for a generic office lobby. But if you step into the decorated units of one of your renters, you'll find chic, stylish designs that reflect the current apartment trends.
So, why not take your property to the next level by incorporating some of the year's hottest apartment design trends?
In this post, we explain how new apartment trends can be an amenity. Then, we explore how following popular apartment trends attracts renters. Finally, we go over the top 10 apartment design trends of the year.
This post covers:
Apartment trends as an amenity
Apartment amenities were initially implemented as a way to stand out from the competition. However, over the years, many former luxury amenities have become commonplace.
Nowadays, most apartments offer amenities like common areas, coffee bars, pool areas, and high-speed Wifi. So, how can you set your property apart?
Instead of sticking to the standard amenities offered at residential properties, follow apartment trends to catch the eye of prospects and retain current residents.
Let's take a closer look at how following apartment trends can attract renters.
Discover the best eight amenities every apartment should have:
How following apartment trends attracts renters
Residents don't just view your property as a place to sleep. Conversely, your property is often the place where residents work, live, and socialize. So, take advantage of the time they spend at home by following popular apartment design trends.
Imagine you took a walk through the various units at your property. Chances are, the decorations, furniture, and even wall colors reflect the trends of today. So, why shouldn't your property as a whole reflect these trends?
In fact, if your property's lobby and common areas are more inviting, current residents will be more likely to venture into them. As a result, they'll use the facilities at your property more, giving you a better return on your investment and making residents more likely to renew their leases once the time comes.
Additionally, prospective residents will feel at home the second they step foot on your property. So, they'll be more likely to apply to become a resident.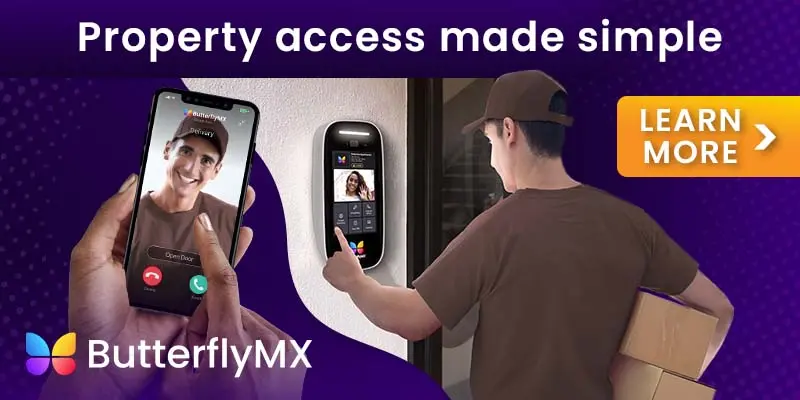 Top 10 apartment design trends
Installing a new amenity space typically requires a hefty investment. However, keeping up with design trends doesn't have to be expensive. In fact, following apartment industry trends typically just consists of making small changes to the aesthetics of your property. So, it's relatively easy to keep up with apartment trends and appeal to more potential residents.
Here are the top 10 apartment design trends to take your property to the next level:
1. Eco-friendly materials
Sustainability is in! As larger movements toward sustainability have steadily increased over the last decade, so has small-scale sustainability. Opting for second-hand materials is more than just a way to save money. Rather, it's a way to appeal to a larger audience of prospects.
Scour local thrift stores for antique frames, decor, and even furniture for common areas. And highlight your property's commitment to sustainability with a short message on your website or a sign in your leasing office.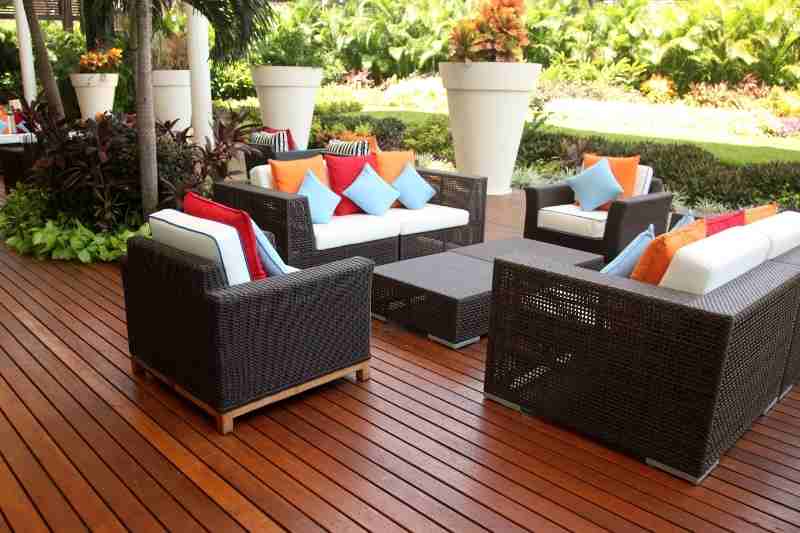 2. Bringing nature indoors
So, sustainability in real estate is a huge apartment trend. But it's a hard trend to show off. However, you can create an atmosphere of sustainability by bringing the outdoors in!
Incorporate nature indoors by placing plants and flowers throughout your lobby. Not only does this form a connection to nature, but it also improves the air quality of your space!
Are you tired of tending to plants and replacing flowers every week? Instead, opt for biophilic interior design trends.
Some biophilic apartment trends you can incorporate into your property include:
Woven baskets instead of plastic bins.
Unique wicker furniture instead of uncomfortable plastic chairs.
Carved wood tables instead of laminate countertops.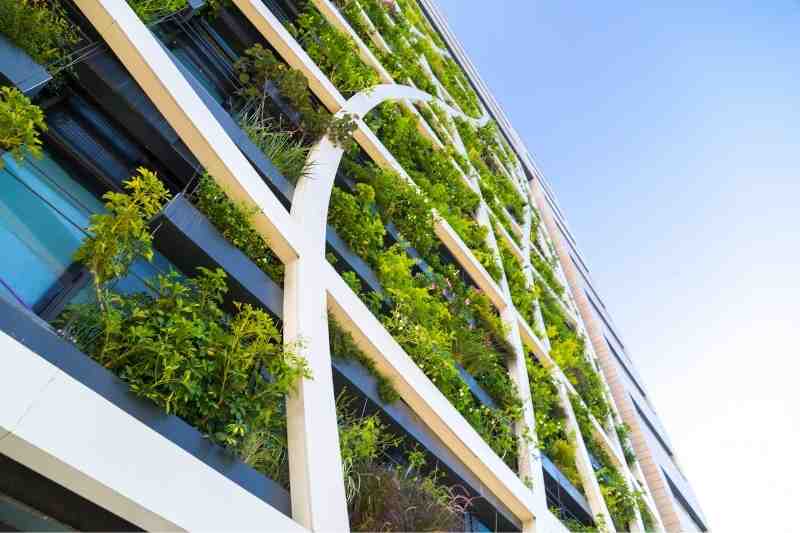 3. Bold accent walls
Take a look around your property's common areas. Does the place feel homey and inviting or cold and bleak? One way to fill a space without investing in any new furniture is by painting an accent wall!
You have a few options when choosing an accent wall:
A single bright color, preferably one that complements the existing decor in the room.
Graphic printed wallpaper that can be easily adhered to the wall in a single afternoon.
A bold mural commissioned by a local artist. This is the most expensive option, but it's sure to draw in prospects and catch the eye of existing residents.
4. Jewel tones and bright colors
Neutral colors have dominated interior design trends for many years. However, the last few years have seen a spike in bright colors and jewel tones.
As mentioned above, you can paint an accent wall with a bright blue or orange to bring in this trend. However, adding small pops of color in the form of vases, artwork, or even stacks of books is a great way to incorporate this apartment decor trend.
Are you nervous about overwhelming prospects with too bright of colors? Instead, opt for deep earth tones to bring in a pop of color without saturating the space.
5. Coffee carts
Whether your property is a multifamily high-rise, a senior living community, or a student apartment, you likely have a space where residents can grab a coffee on the go. If not — adding this small amenity space is a huge perk for renters.
However, if you do have a coffee bar, a few small changes could reinvigorate the space and attract more foot traffic. Using bar carts as coffee carts is a huge apartment trend, as it doesn't require installing shelving and looks aesthetically pleasing.
Invest in one or two unique bar carts and fit them with a coffee maker, paper cups, and an array of non-perishable creamers so your residents can grab a drink on their way out of the door in the morning.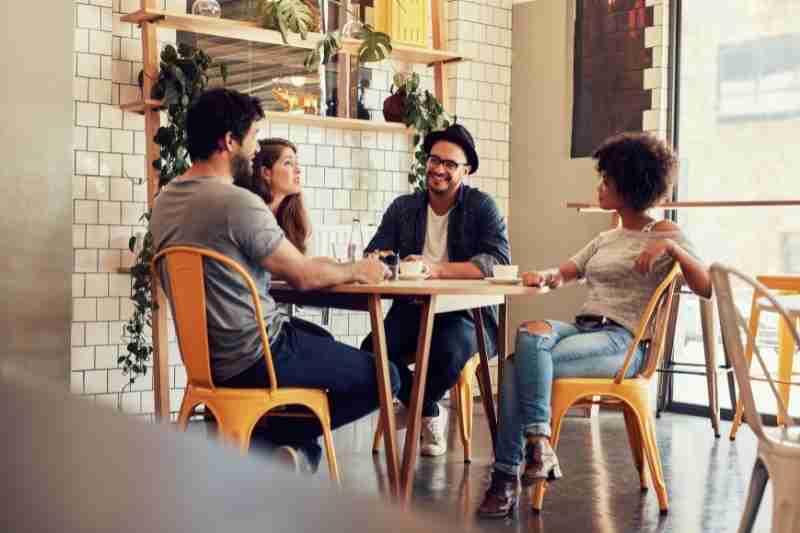 6. Vintage items
Don't restrict the furniture in your common areas to what's available at the store! Instead, take a look around local vintage and consignment stores to find unique accent chairs, couches, and side tables.
Not only is this a more sustainable option, but it's also usually more affordable.
Just be sure to thoroughly clean each item before moving it into your building.
7. Revived outdoor spaces
Outdoor amenities are highly sought after — from balconies and grilling areas to community gardens and rooftop terraces. Make sure you're taking care of these spaces at your property.
Invest in new outdoor furniture, set up a regular cleaning schedule, and host outdoor events to show off the revived space.
Here are a few tweaks you can make to revitalize your outdoor space:
Use outdoor tiles to cover damaged concrete
Invest in a fire pit
Install ambient lighting
8. Extra texture
Neutrals aren't restricted to just colors! In fact, textures like laminate floors and countertops can also be considered neutrals. Lately, mixing multiple textures has come into fashion. But what does this mean?
It's simple — embrace maximalism!
You can stack two rugs, one with a fuzzy texture and the other with a fluffy texture to give the space a layered look. Alternatively, you can place frames with different finishes and surfaces on your walls. Further, fill a vase with several types of flowers that differ in color, shape, and height for even more texture.
9. Unified access control
Overall, the best amenity you can provide is convenience. Invest in a unified access control system to empower your residents to grant access from anywhere in the world from a smartphone.
Proptech like intercoms, keypads, and vehicle access control systems drastically increase convenience while providing security at your property.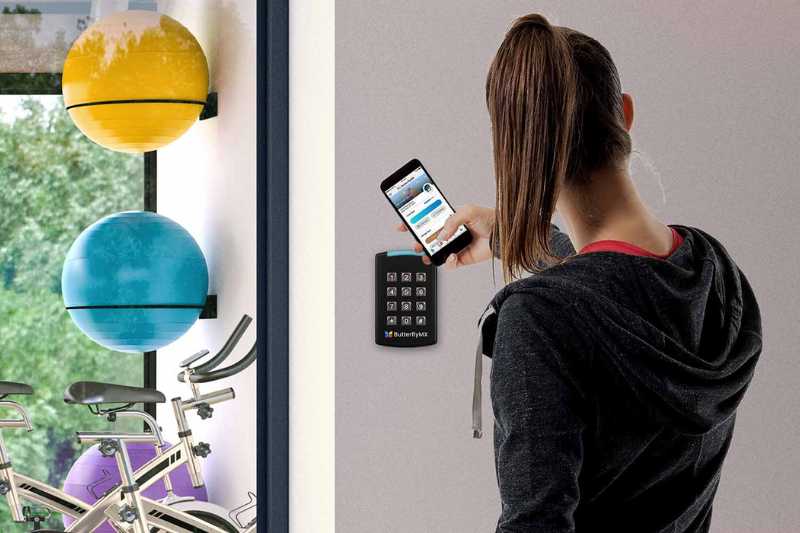 10. Partitions
Do you have a large single-room office space split into smaller areas? If so, you've probably run into the issue of dual meetings happening at once and interrupting each other. Conversely, maybe your staff simply can't focus on their tasks when one person is fielding several phone calls.
Further, if your property has a coworking space, your residents are likely facing the same issue. But this issue can be solved easily by installing an aesthetically pleasing partition in your space!
Partitions come in many forms, including:
Bookshelves
Beaded curtains
Rattan privacy screens
Takeaways
Apartment amenities have evolved over the years. Now, apartment trends can be offered as amenities.
Following apartment design trends attracts renters and pleases current residents by enticing them to visit common areas.
Apartment trends are always changing. But a few you can implement now include bold accent walls, coffee carts, and proptech.