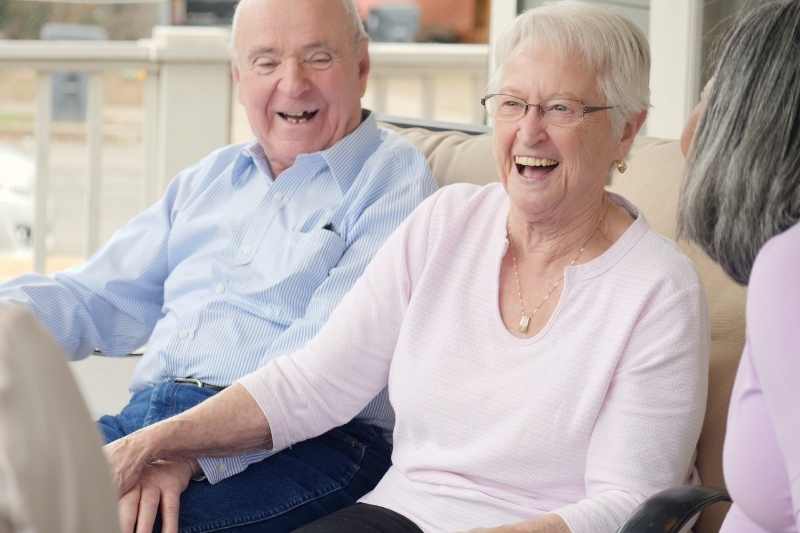 Senior residents have worked their whole lives. Now, they want to enjoy life without the hassle of home ownership or property maintenance. While senior housing amenities should enable independent lifestyles, they should also go beyond your residents' basic needs. But typical apartment amenities may not garner their interest. As such, your senior living community should provide amenities that offer comfort, convenience, and choice.
By 2030, all baby boomers will be 65 years and older. Many of the 71 million boomers will be looking to move into apartments with assisted living. So, you should prepare for the incoming wave of America's largest demographic moving from single-family homes to senior living communities. Your goal should be to create a property that attracts as many of them as possible.
Simply put, seniors and retirees want to enjoy life to the fullest! With this in mind, you can help them pursue a lifestyle they love by providing senior housing amenities that exceed their needs and expectations. In this post, we go over highly sought-after senior housing amenities.
Here are 10 senior housing amenities that will stand out to seniors and their families: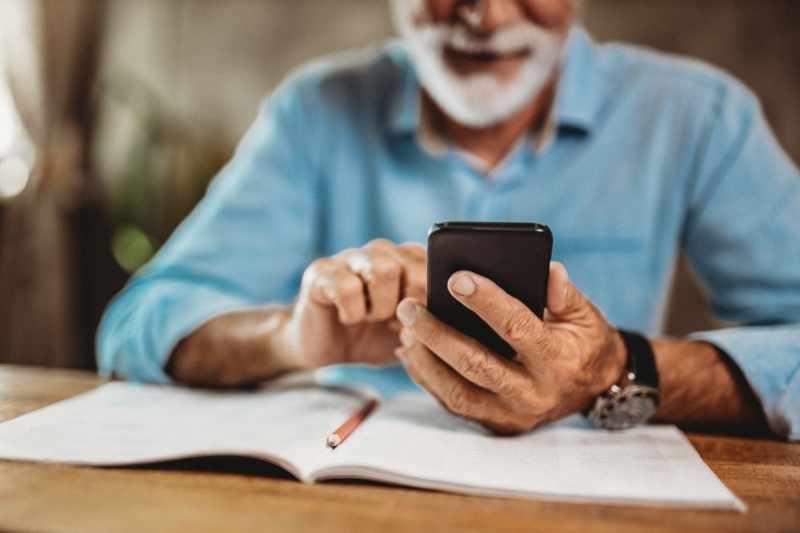 1. Linen and laundry services
Your residents have probably spent a lifetime doing laundry — often for their whole families. The last thing your residents want to do in their golden years is wash and fold clothes.
So, offer a linen and laundry service to alleviate your residents of this chore. It will also accommodate your residents with physical limitations.
How to successfully offer linen and laundry services:
Partner with a local laundromat to pick up your residents' laundry weekly.
Create a small in-house laundry room for emergencies.
Make this service optional because many of your residents will still want to complete household chores independently.
2. Housekeeping
Offering an optional housekeeping service will both attract new prospects and retain current residents. For some residents, cleaning and maintaining their units will become physically taxing as they age.
Partnering with a housekeeping service agency will save your residents time outsourcing a cleaning company and keep your property safe from damages and theft. As previously noted, services that assist with basic daily living activities will be especially helpful for residents whose capabilities decrease as they age
Pro tip: Consider applying a small amenity fee to the service to increase your property's NOI.
3. Physical activities and trainers
Physical activities are just as important as mental activities to keep your senior residents healthy and happy! That's why you should designate a fitness center to offer individual exercise routines, group exercise classes, and personal training sessions.
What's more, your group exercise classes can also double as a social event! On a regular basis, offer low-impact yoga and dance classes that will keep your residents active while allowing them to socialize.
In addition to regulated exercise, your senior housing amenities should include outdoor amenities like a walking trail or community garden. By encouraging physical activities without calling them "exercise," you'll encourage all residents to get moving!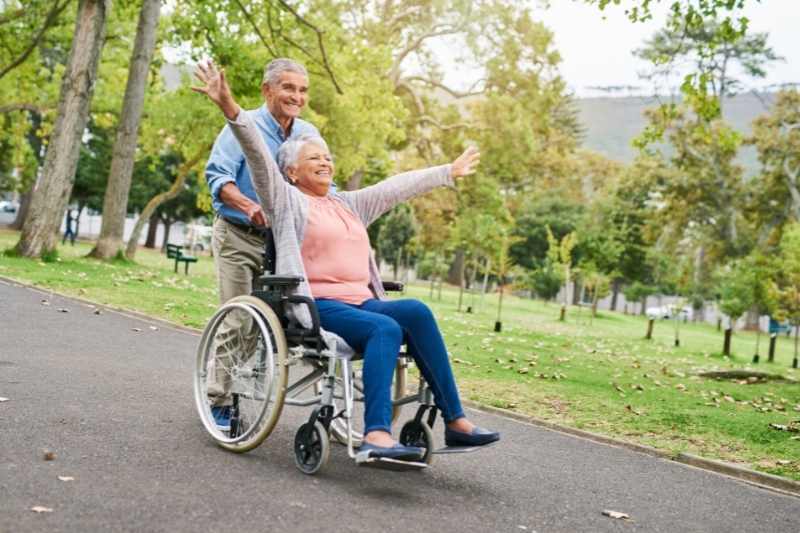 4. Medication management
Your residents vary in age. While some live largely independently, some need extra assistance from their senior living communities. For your residents who require more help, you should offer a medication management program.
Offering medication management will ensure:
Your residents get medicines in the correct doses at the right time.
Relevant notes — such as side effects and worsening conditions — are sent to your residents' doctors.
Residents' families know that their loved one's medical concerns and needs are closely taken care of.
5. Transportation services
As your residents age, some may be unable or unwilling to drive. This can be incredibly frustrating, especially after a lifetime of providing for themselves and their families.
Don't worry:
You can help combat this by providing an in-house transportation service.
Generally, rides to appointments, errands, and group social outings are necessary. But consider also offering transportation for your residents to visit family and friends.
Specifically, you should create a system that allows your residents to request and schedule rides in advance for the upcoming weeks. By doing this, you'll give them back a bit of the agency that they feel is lost when living in senior living communities.
6. On-call concierge
Older residents have unique needs that may be outside the scope of maintenance workers. For example, residents may need help with tasks as small as reaching for an item on a high shelf or assembling a new piece of furniture.
As such, having an on-call concierge available will alleviate worries that they or their family may have about living independently. With an on-call concierge team, residents can ask for help with tasks both small and big, during all hours of the day.
Watch how ButterflyMX improves the resident experience:
7. Social events
One of the most common reasons seniors put off moving into assisted living is fear of social isolation and loss of their way of life. Most older people have spent decades building their social networks and they don't want to lose those connections.
But, here's the good news: You can combat this feeling by fostering active social lives for your residents.
For instance, bring in professionals from your area to lead cooking classes, crafting nights, and community bingo. You can even host local talent like comedians and musicians to give your residents something fun to put on their calendars.
Equally as important is ensuring your residents' families feel involved! You can do this by hosting events that are family-oriented, too! By inviting them into your community, they'll witness their loved ones thriving with their own eyes. As a result, families will recommend your property to friends and loved ones. They'll also be willing to work with you when their loved one needs additional help at your property.
8. 24-hour assisted living caregivers
Because your property houses older residents, you must take extra precautions to keep them safe. Give your residents and their families peace of mind with 24-hour caregivers on site.
These caregivers can help your residents with tasks as small as cleaning a spill and as big as assessing their medical needs.
To do this, hire licensed and trained professionals who can provide detailed care to your residents. These caregivers will help ease residents into senior living while preserving their way of life.
9. Game rooms with entertainment
Your senior housing amenities should be all about increasing the quality of life of your residents. Many retirees shy away from moving into assisted living facilities simply because they don't want to be bored!
Prevent this by setting up a game room with entertainment catered to senior residents. For example, supply the room with board games, a billiards table, and a television.
In short, your game rooms should be spaces where your tenants can hang out, get to know each other, and feel unconfined to their units.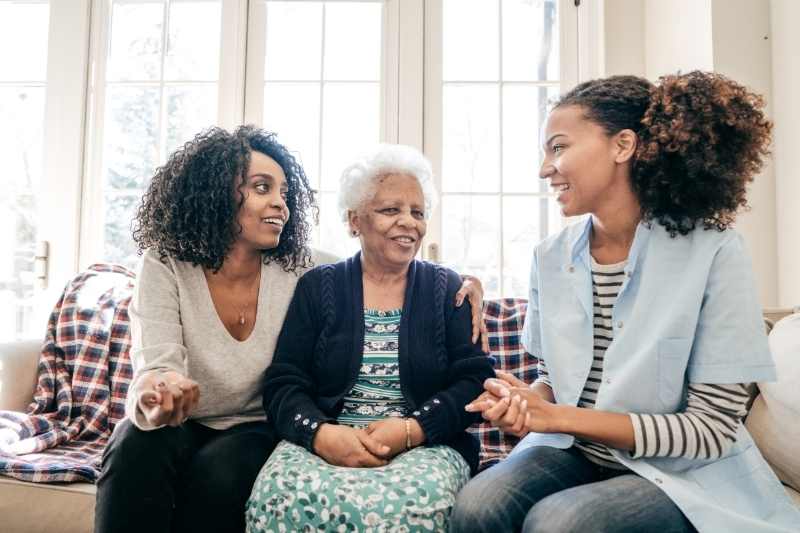 10. Library and computer rooms
Many residents in senior living apartments look for ways to stay sharp throughout retirement. To run a successful independent living property, provide your residents with opportunities to learn new things.
While social activities are great for this, providing a library and a computer room encourages your residents to pursue knowledge and learn new skills independently. Remember: Learning is a life-long journey.
Not only will these amenities encourage ongoing education, they'll also allow your residents to stay in touch with family and friends. Obviously, they can use computers to keep in touch with their loved ones who live close by. But the internet can also provide an easy way to reconnect with friends or family who live in different areas.
Takeaways
Senior residents want independence and convenience over everything. When choosing senior housing amenities, those principles should be at the forefront.
As you improve your senior living community, you'll also enhance your residents' quality of life. Aging is inevitable, but with carefully curated senior housing amenities, you can offer a lifestyle that makes your residents feel eternally young.