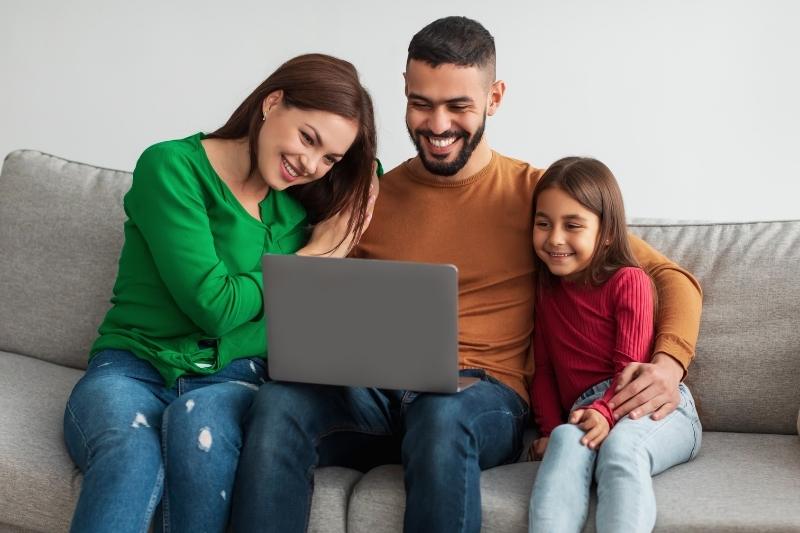 To stay competitive in today's real estate market, you need to offer the right amenities. But, as trends rapidly change, you may be having a hard time deciding what is a good investment.
Apartment building managed WiFi is one of these hotly debated trends.
Many multifamily buildings across the country are offering community internet to residents — but should you? By the end of this post, you'll know if community internet is the right choice for your property.
This post breaks down apartment building WiFi into four sections: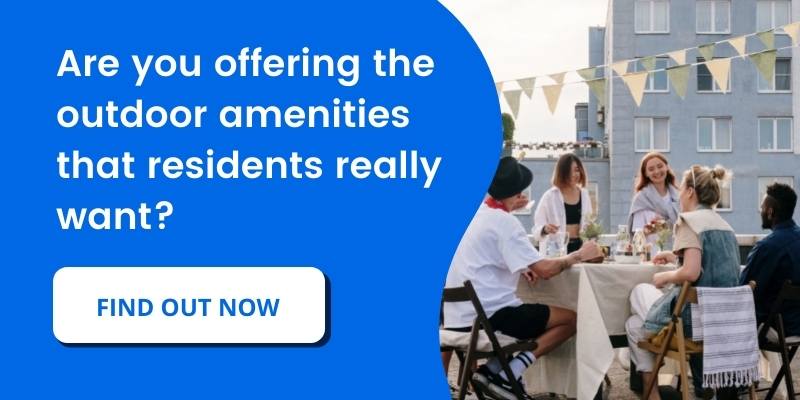 What is apartment building WiFi?
Apartment building WiFi is a wireless internet service provided to residents throughout a property. Building-wide WiFi is set up by property management, so all residents get access to the same network service as soon as they move in.
Keep in mind:
Some properties partner with specific internet providers but don't install modems in individual units. So, in these cases, residents have to set up their own wireless connection.
This differs from apartment building WiFi, which includes modems for a "turnkey" experience. From the resident perspective, this means that all they need to do on move-in day is ask for the WiFi password. The internet is already set up before they even arrive.
More powerful technology demands more powerful internet
As you invest in more advanced property technology, like an IoT intercom or smart temperature controls, you'll also need stronger internet. Establishing a great building-wide internet network means that all these devices will run smoothly for your staff and residents.
Building-wide WiFi allows internet-powered devices to connect with each other. This enables powerful integrations between devices, which simplify building processes and add convenience for residents. For example, your smart intercom can communicate with smart locks, lights, sound systems, and more throughout the building.
Watch how ButterflyMX works:
How does apartment community WiFi work?
Apartment community WiFi works by having property management contract with an internet provider and establishing a WiFi connection throughout the building to spare residents the hassle of setting up internet themselves.
For residents, connecting to an apartment building WiFi network is as easy as typing in a password. But as the property manager or owner, you have a little more work cut out for you. Just like your internet at home, establishing WiFi for apartments involves a few key components.
How do I set up WiFi in my apartment building?
Before setting up a wireless network across your entire building, you first need to decide how many networks you want. For smaller properties, one network may be sufficient. However, large apartment buildings may benefit from having multiple networks such as one for staff and the other for residents.
In general, to set up apartment community WiFi, you will need:
Cabling: You'll need to hire a professional to lay the wiring for your internet and make sure your whole property is well covered.
Network switch: Also called a switching hub, a network switch converts your cabling into usable internet. A good network switch can support many devices at the same time.
Router: Just like your home network, the router is what makes hardwired internet wireless. Depending on the size of your building, you'll need several routers in the apartment building to provide quality WiFi for everyone.
Firewall: Security is essential for all aspects of property management, including internet networks. A firewall is a physical device or software designed to secure your network. It protects data so your staff and residents can stay safe online.
Now, you're probably thinking: these steps sound complicated.
However, your provider will take care of it all for you. Make sure to partner with an expert you can trust to recommend the best products for the job.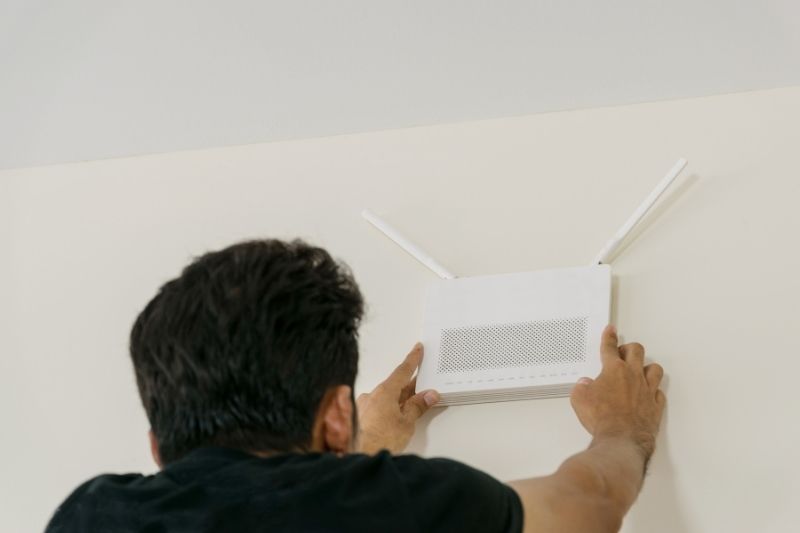 How do I know if my apartment is WiFi ready?
WiFi-ready properties will be pre-wired for an internet connection. This means that the Internet Service Provider (ISP) — such as Dish, Comcast, and Verizon — can simply activate the connection without installing any devices or configuring wires.
So, does this mean your property is ready to provide building-wide WiFi?
Perhaps you already have building-wide WiFi installed for staff or provide wired internet for residents. Whatever the case may be, it's possible that your apartment building is WiFi ready right now.
Talk to a local service provider to determine if it's possible to upgrade your existing system to include apartment building WiFi.
Pros & cons of apartment-provided WiFi
So, now that you know what it takes to offer WiFi for apartment complexes, should you do it? Before making your decision, weigh the pros and cons.
Pros of offering apartment complex WiFi include:
Renters want high-tech amenities and are willing to pay more for them
Move-in is easier when residents don't have to set up their own internet
You control the installation process and can choose where and how equipment is set up
Increase your NOI by offering premium internet services to residents and charging them an amenity fee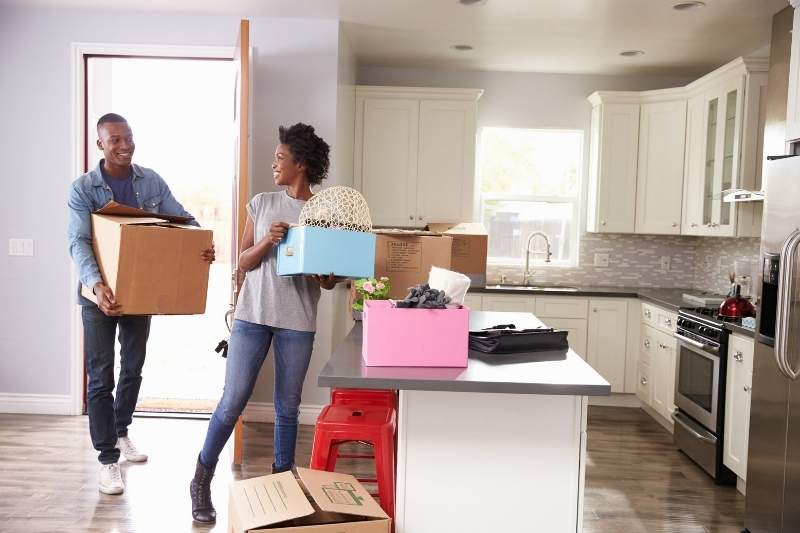 Cons of providing wireless internet for apartment buildings:
WiFi problems in apartment buildings are inevitable. If you manage the internet, then your residents will expect you to figure out the solutions. Choosing a provider with quality customer service can make troubleshooting easier for you.
Retrofitting older properties with new internet technology can be expensive. Connecting all units to the same network may be cost-prohibitive at your property.
Not all residents want the same thing. It's best to find a provider with flexible options so residents who want greater bandwidth or security can pay for the upgrade.
Is it safe to use apartment WiFi?
In general, it's safe to use a shared apartment building internet network. However, if you're going to offer community WiFi, prepare to address residents' security concerns. As you set up the WiFi, do everything you can to secure the network. You can also train staff on how to answer internet security questions and put residents at ease.
As long as you're taking the necessary precautions, your network should be secure enough for daily use.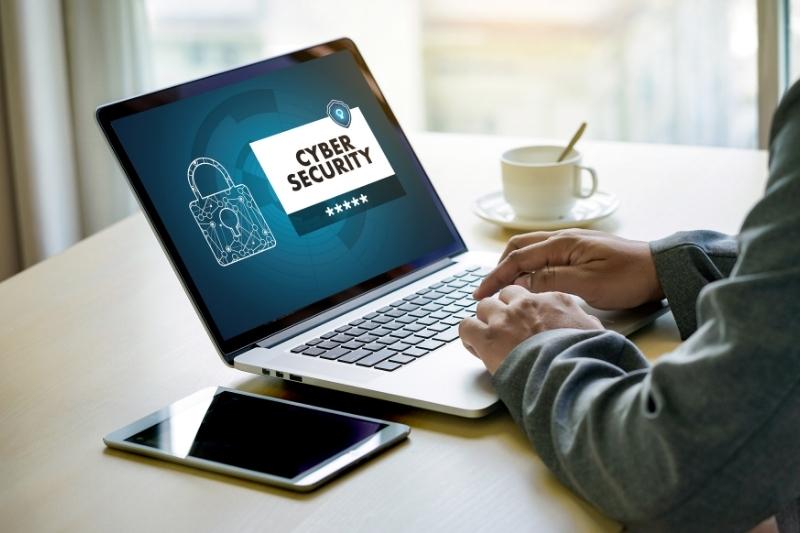 Should you invest in apartment building WiFi?
Many urban areas continue to become more densely populated. Since apartment living isn't going anywhere, improving the quality of your building is extremely valuable.
Large, modern constructions are the most likely to benefit from community WiFi. If you're looking to build a new property, including WiFi systems for apartment complexes in your plans is an excellent investment. Community WiFi is also a must for student housing.
However, not all properties will benefit from shared WiFi. If your property is already established, consult an internet service provider to see what the costs would be. The cost-benefit analysis for older buildings is more complex so you may not see the same ROI.
The future of apartment living is powered by the internet
Smart apartment technology is only gaining traction. More and more aspects of apartment living will have high-tech alternatives.
Luckily for you, investing in these upgrades not only makes your building run more efficiently but also appeals to prospective residents. Investing in high-quality property technology can also boost your resident retention by showing your community that you care about improving the building.
Even the internet itself is changing to keep up with the demand. 5G internet will be commonplace in the future to support all the daily activities of properties like yours.
At the end of the day:
Apartment community WiFi is a great amenity to offer at your property because it's desirable to modern residents and it can create an extra stream of revenue to boost your NOI.