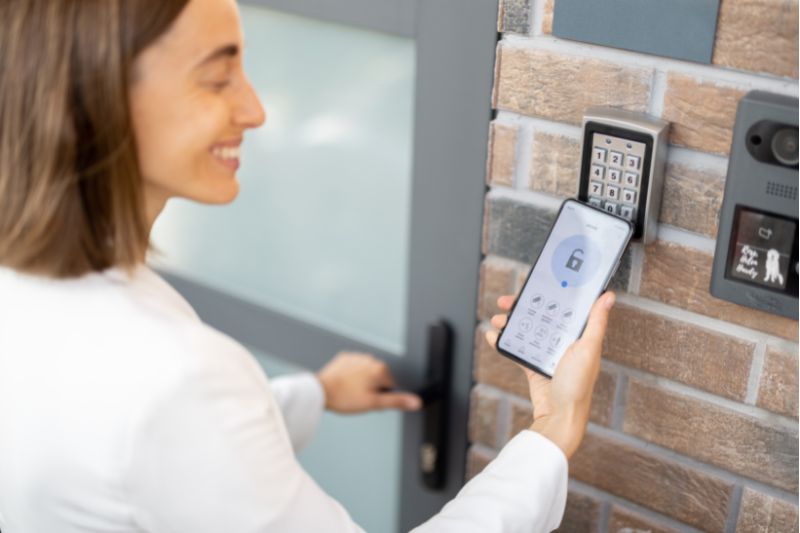 It's essential to have the right professional handle your access control installation. These systems are complex, requiring the right experience for a successful installation. Otherwise, your system may not work as intended — and you could even end up voiding your warranty.
For that reason, this blog details how to find the right installer for your system. In addition, you'll learn what to consider when choosing an access control system and the step-by-step installation process. Plus, we include a checklist to help you along the way.
This post covers: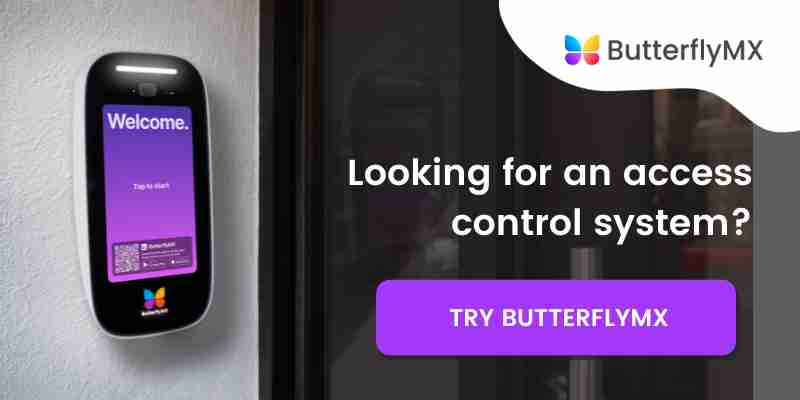 What to consider before an access control installation
When deciding to install an access control system, there is a lot to consider — all of which will help you make the right decision for your property.
Before your access control system installation, consider the following:
Property needs: No two properties are the same, so you can expect to have different security needs. Identify the internal and external security risks you wish to protect against. Also, consider the number of entryways you'd like to control. Answering these questions will help you determine the security needs your access control system should address.
Wired or wireless: Access control systems can be wired or wireless, each with its own pros and cons. Wired access control systems can cost more to install in existing buildings but won't run into connectivity issues as often. Wireless systems, also known as cloud-based systems, are better options for existing buildings because they're generally cheaper and easier to install.
Type of credential: There are many different types of credentials an access control system may use: key card, fob, PIN code, mobile phone, and biometric scan. Of these options, it's up to you to decide what you want. Ideally, choosing an access control system that accepts multiple credentials is best. For example, a tenant may use their mobile phone to unlock the building entrance if they've lost their fob. That way, they still have access to the building when one form of entry is unavailable.
Costs: Finally, as with all purchases, the cost is a major factor to consider. Of course, the most obvious are the upfront costs like hardware and labor. But you should also consider the ongoing costs after installation. Replacing a single fob or card is inexpensive, but it can add up quickly. Not to mention, your access control system may have a subscription fee after launch for any software it utilizes.
How much does it cost to install an access control system?
The average cost to install an access control system varies widely but could be anywhere from $500 to more than $5,000 per door.
With that said, many different factors will affect the cost of your access control installation.
Some factors that affect access control installation costs are:
Type of access control system
Size of the property
Number of doors
Hardware needs
Learn more about ButterflyMX:
How to find an access control installer
You need a certified installer to get the most out of your access control system. Certified installers are professionals who undergo access control installation training and testing by the system's manufacturer.
If you know what access control system you want, try reaching out to the company about finding a certified installer in your area. They'll put you in touch with an installer that's been vetted and approved by their team.
By choosing a certified installer, you benefit from:
Highest quality installation
Faster installation process
Intact product warranty
In some cases, the company may employ its own installers. That way, you can be sure the installers meet strict access control installation requirements.
5-step access control installation guide
By knowing the access control installation process, you can better prepare yourself for the day of installation.
Here are the 5 steps to installing an access control system: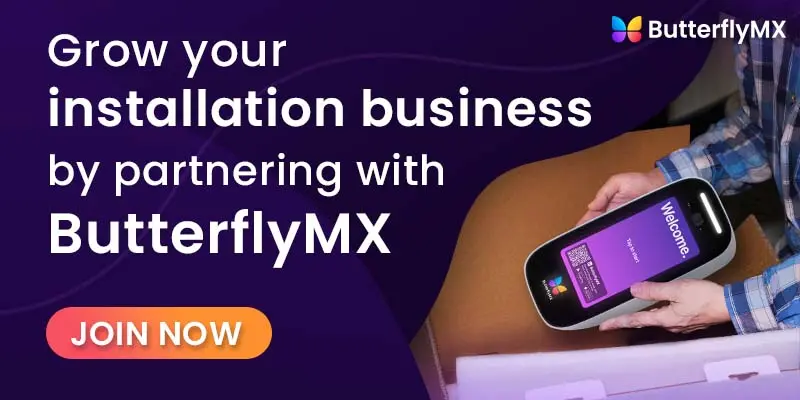 1. Design and plan the installation
After hiring an installer, they'll closely inspect your property to create an installation action plan and ensure your building's infrastructure can accommodate your system of choice.
Planning is essential for mitigating problems during the installation phase. It also helps identify potential challenges your property may present during installation.
2. Install the access control system
After designing and planning, it's time to install the hardware. Your installer will handle a variety of hardware, some of which will vary based on your system.
The hardware you may see during an installation includes:
Power supplies
Card or fob readers
Keypads
Locks
Wiring
The time it takes to install all the various components will vary depending on the building, but it can range from 30 minutes to a few hours per entryway.
3. Configure the system
Next, your installer connects the system to the internet (if applicable) and inputs the necessary information for your property. At this time, the installer will also set up the initial admin accounts for testing purposes before handing them off to your team.
4. Inspect and test
Throughout the installation process, your installer will perform inspections and tests. However, a comprehensive inspection and test can't be completed until all the hardware is installed.
Your installer will use valid and invalid credentials to test readers and door functionality. Simultaneously, they'll thoroughly inspect every aspect of the system for errors or malfunctions. If the installer comes across problems, you can expect them to address the issue right away. It may involve calibrations to the software or hardware adjustments.
Regardless, you can expect your installer to fully inspect and test your access control system thoroughly before handing it off to you.
5. Onboard users
Lastly, the installer will onboard you and show you how to use the system, including both the hardware and software. Training administrators on the system is essential for preventing future challenges for users.
The installer will walk you through the user interface so you can add or remove tenants and edit access permissions. Moreover, the access control system will have plenty of other settings you can adjust once you are more familiar.
Afterward, you can start onboarding other staff members who need to manage the system.
Access control installation checklist
Access control installation projects can be daunting, but a checklist can make the process much less complicated.
Use this checklist for a successful access control installation:
Determine your property's security needs before weighing access control options.
Decide on a wired or wireless access control system based on your building's infrastructure, budget, and goals.
Choose your preferred credential (or multiple): fob, card, PIN code, mobile phone, or biometric scan.
Find a certified installer for your access control system by contacting the provider or manufacturer.
Be sure to ask questions regarding the system's features, installation process, or anything related to the project.
Request a quote.
Schedule an installation!
Takeaways
Contact an access control company to find a certified installer near you for the best results.
You should consider your property's needs, a wired or wireless system, the type of credential you want, and the costs of an access control system.
Many factors will impact the cost of your access control system installation, but the average price is between $500 to more than $5,000.
The process of installing an access control system involves planning and designing, installing hardware, configuring, inspecting and testing, and onboarding users.