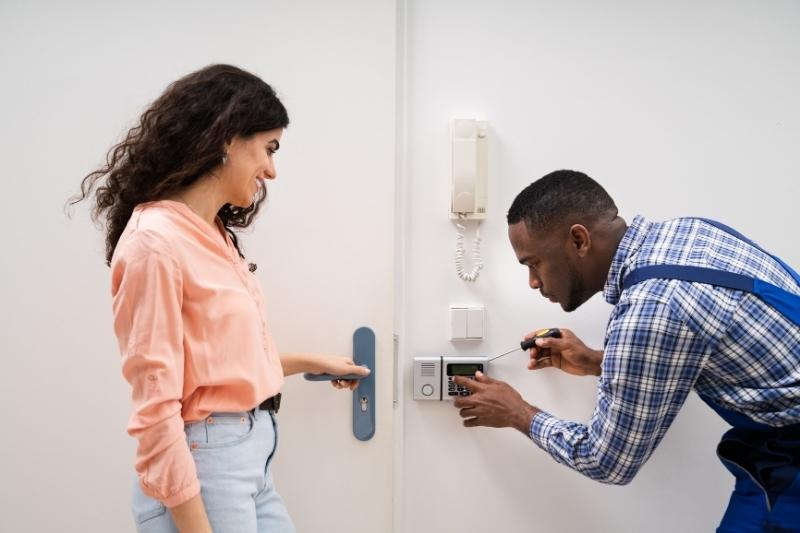 An access control system is crucial for maintaining security and ensuring seamless access into any building. But choosing the right system and hiring the right access control installer can be daunting.
Before you dive into your installation project, it's important to familiarize yourself with the access control products currently available to you. And above all else, take your time vetting potential installers to make sure you hire someone with the right skills, knowledge, and price for your needs.
To simplify your next access control installation project, follow this step-by-step guide on how to choose the right system and hire the best access control installer.
This guide walks you through:
Before shopping for an access control system
You don't have to be a technician to know how to get the most out of an integrated access control system. Ease of use, reliability, price, and optics — are all so important. Even if you're not a security wiz, you can make a lot of headway in choosing the right access control technologies and the best installer before you start shopping.
Here's what to do before you start searching for an access control system and installer:
Know your goals and know what's out there
Many people start the access control planning process with the system itself. This is great for some since there are many incredible solutions out there. However, you run the risk of losing touch with the actual problem you're trying to solve and your building's needs.
The solution? Start with the problem and work forward.
For example, do your residents constantly misplace their keys? Maybe you need a touchless access system that lets them open doors from their smartphones. Or suppose you want to allow vendors to drop supplies off at your maintenance room and leave invoices at the office. Then, you might want to consider common-area access control as well as a system that allows you to issue temporary credentials. And if remote system management is important to you, search for a cloud-based access control system.
The access control system you choose will inform your hardware options. For instance, some systems operate wirelessly while others require wired connections.
Before contacting an access control installer, identify your priorities and goals to be better prepared to select the best options for your building. Once you've set your goals, start getting passionate. Find solutions that speak to your problems.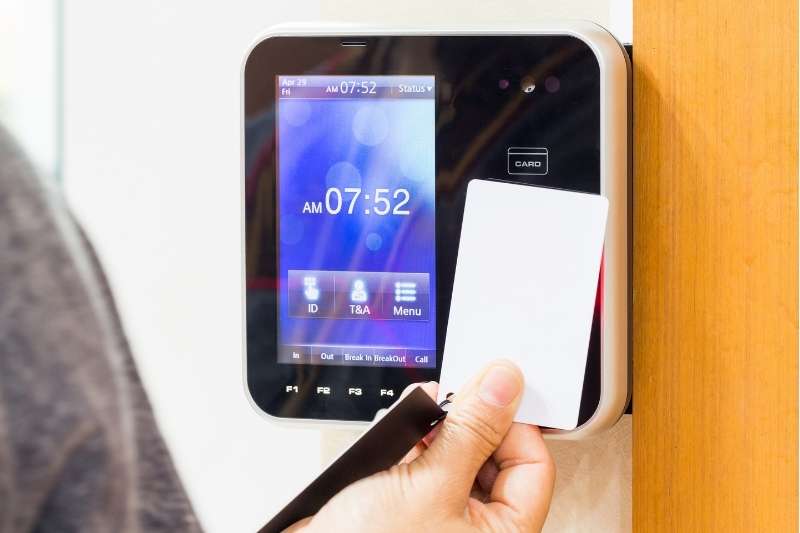 Ask the right questions
Access control installations can be complicated. Before you even begin looking for an installer, you need to determine your installation complexity so you can align your budget with your priorities.
How an access control installer navigates from conception to installation may seem mystical. But the gist of it is extremely easy to understand if you know what you're looking for.
Ask yourself these questions before moving forward, and you'll get a good idea of how complex your installation could be. The more of these you say "yes" to, the harder your installation might be.
Is your IT closet further than 30 feet from the exterior doors where you want access control?
Is the door the only means of egress from the facility?
Are you missing power or internet hookups in your IT closet?
Do you have a "finished" (not drop-tile) ceiling?
Is your exterior façade glass?
Do you need to control access to one door or multiple doors?
Answering yes to these questions does not mean your project is unmanageable or a lost cause. You can accomplish anything with an experienced installer at the helm. However, many of these factors can increase installation or material costs due to site conditions.
Learn why WSS Integrated Technologies chooses ButterflyMX for its clients:
While you're searching
Now that you've done your prep work, you're ready to start searching for an access control installer. As you research various companies and service providers, keep quality, price, and experience top of mind. Here's what to do while you're searching for the right installer: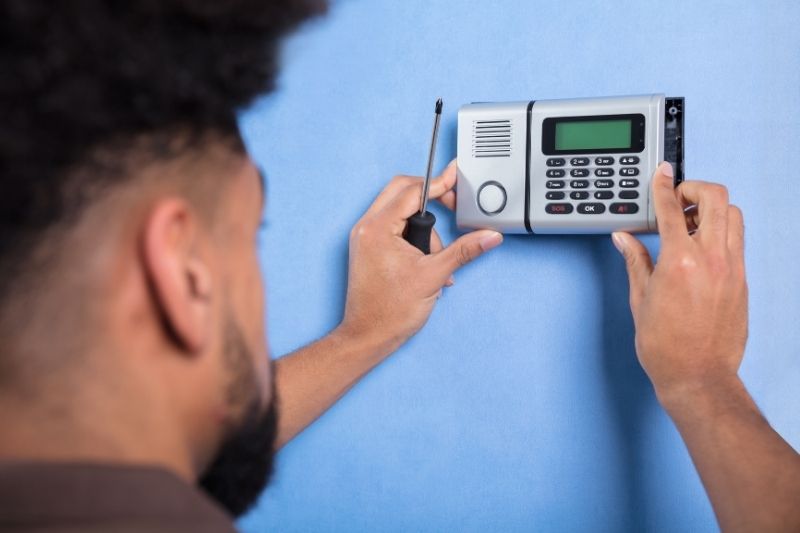 1. Pick the right type of company for the job
Often, you won't immediately know the skills required to accomplish everything you need. So, the company you choose will likely be based on largely incomplete knowledge. Still, you can educate yourself on the type of installer you'll need to achieve your access control goals and successfully upgrade your security system.
First and foremost, you should determine whether you need a local specialist or a national security integrator. This choice will determine the success — and price — of your installation.
Local specialists
Access control falls under the purview of specialty security work. Local specialists are more apt to work with you on identifying an access control solution together by presenting you with multiple options. They're great when you're not exactly sure what solution you want or if it only requires a few security disciplines.
Local specialists are extremely talented at whittling down dozens — or sometimes hundreds — of access control solutions until they've found the best one for your building.
Security integrators
'Security integrator' is a blanket term for companies — usually national — that have experience with high-level design on extremely difficult or comprehensive security projects. They're the best option when you're expecting an installation that crosses multiple disciplines in the security world.
National integrators are a good choice if you're installing:
Alarms
Mobile access control systems
Cameras
Cyberspace security improvements
Security integrators are fantastic at high-caliber jobs that require extensive design work. Think of them as general contractors of the security world. Be sure to choose a top-rated security integrator.
If you don't think your installation is all that involved, use a local specialist instead. Sometimes integrators bring in installation partners anyway. As such, directly hiring an installer for simpler projects is typically more cost-effective.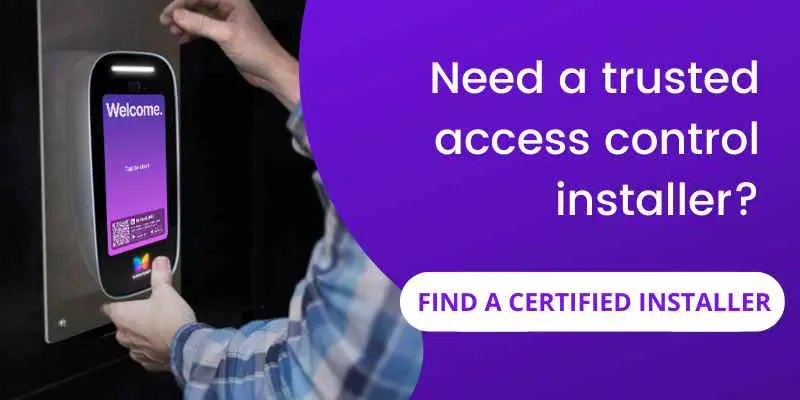 2. Choose a company that operates 'soup-to-nuts'
You've heard the term "soup-to-nuts" before. It gets tossed around so much in the service industry that sometimes it's tough to peel back the layers and determine if people actually know what we're talking about!
Essentially, an access control installer should be able to self-perform every part of your installation from A to Z. Otherwise, you probably won't know exactly who'll come onsite.
It's vitally important to adequately vet your installer. Look at reviews online. Check their website and compare their local presence against their competition.
3. Seek transparency
Historically, the security industry has been shrouded in mystery and impenetrable by the average Joe. In some places, it's for good reason — the security industry is a highly specialized field rife with experts in both the software and hardware of access control.
To be frank, security isn't easy. It's equal parts programming and skilled labor. As simple as they might seem, doors are some of the most complicated aspects of construction.
Still, an installer should be able to walk you through each step of the installation project. You should know exactly what to expect from start to finish.
Making the final decision and following through
Once you've narrowed it down to a few top installation companies, it's time to choose one.
Here's how to make your decision and start your access control installation project:
Get quotes and weigh the benefits of each installer
Once you've decided which system you want and made a list of potential installers, it's time to get some boots on the ground.
Most access control installers can turn around a quote quickly. For example, national integrator The Flying Locksmiths prides itself on turning over quotes within 48 hours. Schedule site surveys, show the installers around, and expect to receive your quotes quickly. A dedicated partner will always be responsive and quick to take care of any issues you may have.
If you have questions, don't hesitate to ask them! As the property owner or operator, you're the captain of this project — never forget that.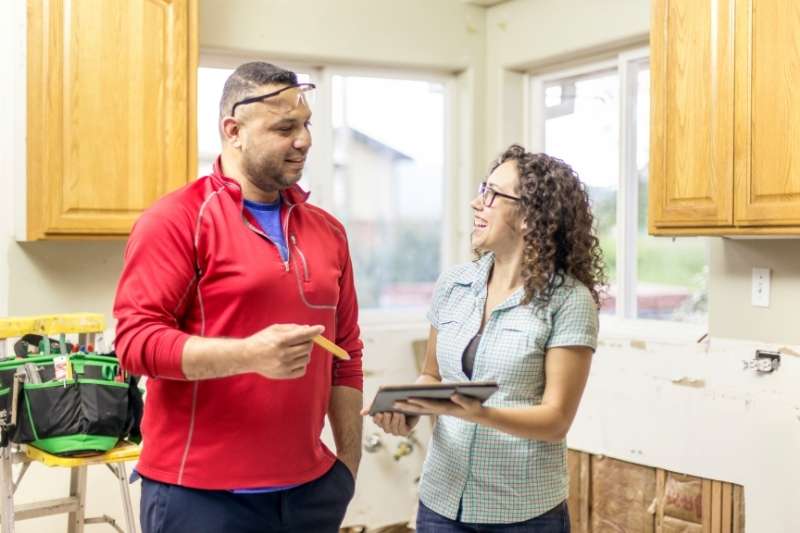 Choose an installer and create an internal installation action plan
Once you've selected an installer, put together an action plan for how you're going to roll out the system. Bring in tenants for feedback. Get them excited — access control installations can take time, but with a strong action plan in place, it's sure to go well.
Your plan should address these questions:
During the installation, how will your tenants enter and leave the building?
Who will be conducting system training? When?
Have you asked about a periodic maintenance package?
Do you have an on-site point person available to answer residents' questions?
Do you have information from the access control system manufacturer for their internal troubleshooting service line?
Following all this, you should be ready for something truly exciting. Being privy and involved in your property's security revolution is fulfilling and delightful.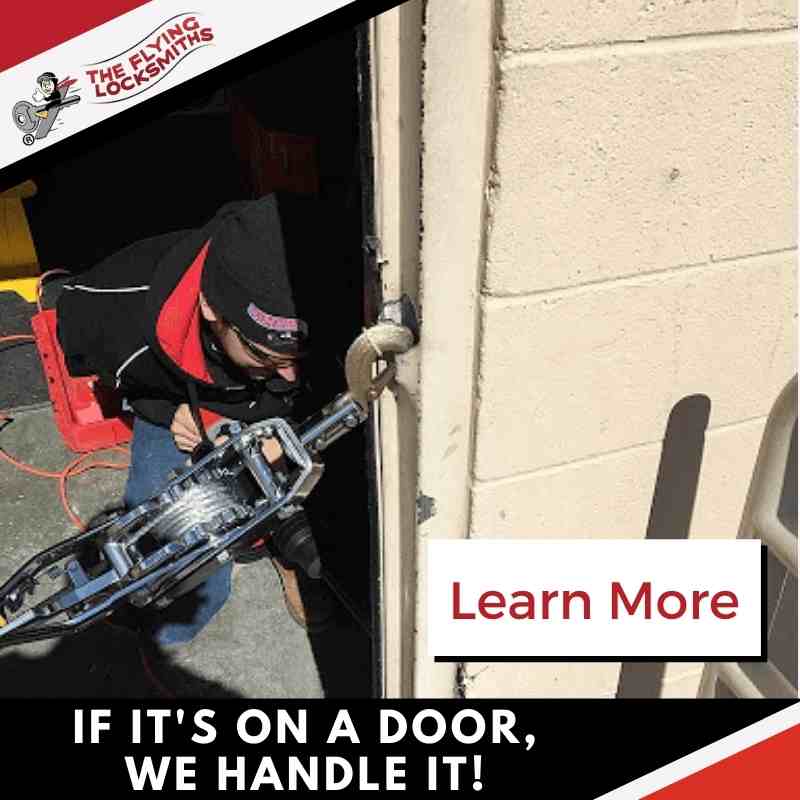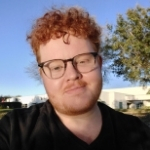 Author: Jesse Hollett
Jesse Hollett is a National Account Manager and install coordinator with The Flying Locksmiths, a national, full-service security firm dedicated to increasing access to security in the digital age. You can reach him at jesse.hollett@flyinglocksmiths.com or reach his team at integration@flyinglocksmiths.com.