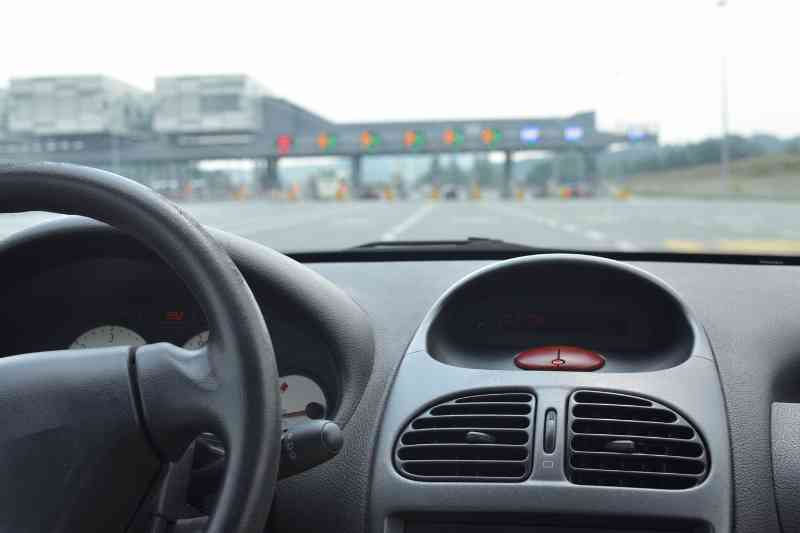 If you're a property owner or operator, you know how difficult it can be to achieve secure access for the many vehicles that frequent your property each day. An automated vehicle access control solution like a car RFID tag, also known as a windshield tag, is great at reducing security risks like tailgating and unauthorized vehicle entry while streamlining access for tenants!
Read on to learn what a windshield tag is and how they work. Then, explore some pros and cons of windshield tags. Finally, discover the best vehicle access control solution for your parking garage or gated entrance.
In this post, we cover:
What is an RFID windshield sticker?
Windshield tags, also known as car RFID tags, are vehicle identification systems that use RFID technology to grant access to vehicles. Radio-frequency identification (RFID) technology uses electromagnetic fields to automatically identify and verify a tag on a windshield.
Windshield mount tags are commonly used at toll booths and parking garages as an automated access control solution for cars because they quickly and securely grant hands-free access for vehicles. Drivers don't have to roll down their windows or exit their vehicles to scan a fob, talk to a gate attendant, or present a credential.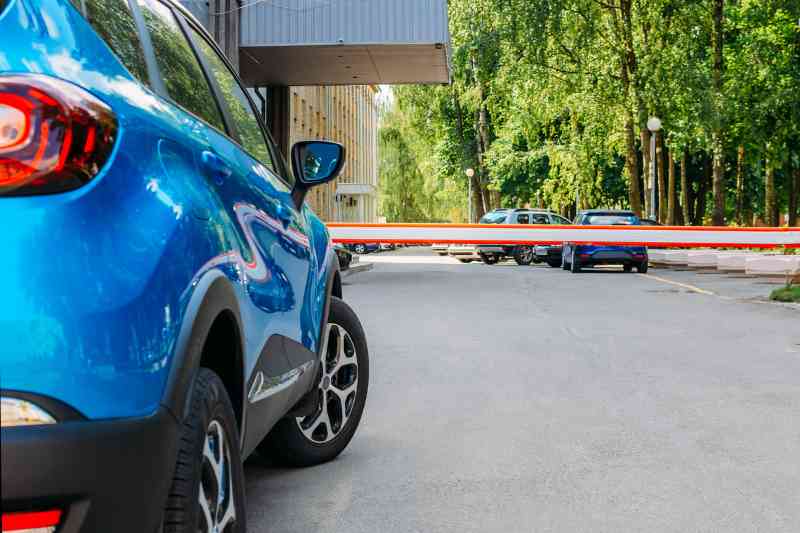 How do windshield tags work?
A windshield RFID tag is one of three major components of a vehicle access control system.
Let's look into the other components:
Windshield tag. Windshield tags operate as the access credential for vehicles at your property. Residents simply place the tag on their windshield so that it can be read by a sensor.
RFID sensor. The windshield tag uses wireless signals to communicate with the RFID sensor. The sensor then reads the tag and forwards that data to the access control panel.
Access control panel. After the sensor reads the credential and forwards it to the access control panel, the panel will complete the verification process by granting or denying access to the vehicle. Staff may also use the control panel as a hub for adding or removing residents from the system. Alternatively, some vehicle access systems operate with cloud-based software, meaning staff can manage everything remotely.
Active vs. passive windshield tags
Now that you know how windshield tags work, let's assess which tags are right for your property. You can choose between active and passive RFID tags for vehicles.
Active RFID windshield tags
Active RFID windshield tags contain batteries that give them a longer range than passive tags. Because they contain batteries, they're more complicated to manufacture, which makes them the pricier option.
Because active tags work across a longer range, they may be the more ideal option if your building's garage needs parking access control.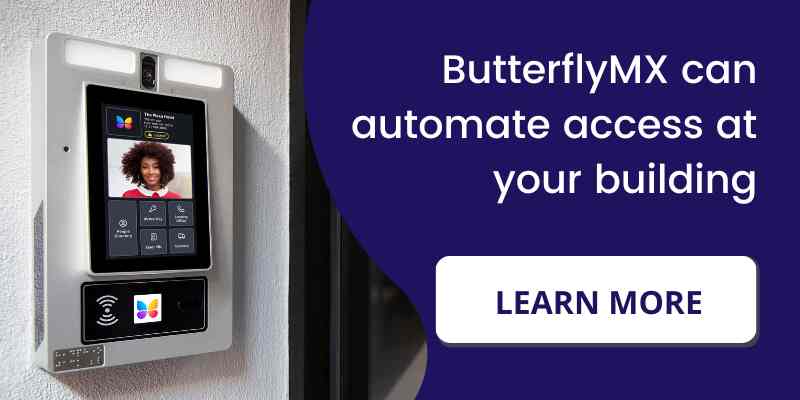 Passive RFID windshield tags
Like active tags, passive RFID windshield tags use electromagnetic fields to establish a connection between the vehicle reader and the tag itself. But unlike active tags, passive tags don't contain batteries.
This makes them the cheaper alternative, but they work across shorter distances of 10 meters or less.
Pros & cons of RFID windshield tags
Windshield tags have a variety of advantages and drawbacks, but do the pros outweigh the cons?
Let's assess the benefits and drawbacks of windshield tags:
What are the advantages of RFID windshield tags?
Easy to use. Achieving quick and easy access is as simple as placing a sticker on the windshield. When a resident approaches your gate or parking garage, the sensor will read the tag and send it to the control panel for automatic verification.
Difficult to lose. Because RFID tags are always affixed to the windshield, it makes them nearly impossible to lose.
Helpful for staff. Windshield tags eliminate the need for staff to manually verify vehicles so that they can focus on other tasks. What's more, some RFID windshield tag systems record the date and time of each entry. This way, if an unauthorized vehicle does manage to enter your property, you'll know the exact time and date when it occurred.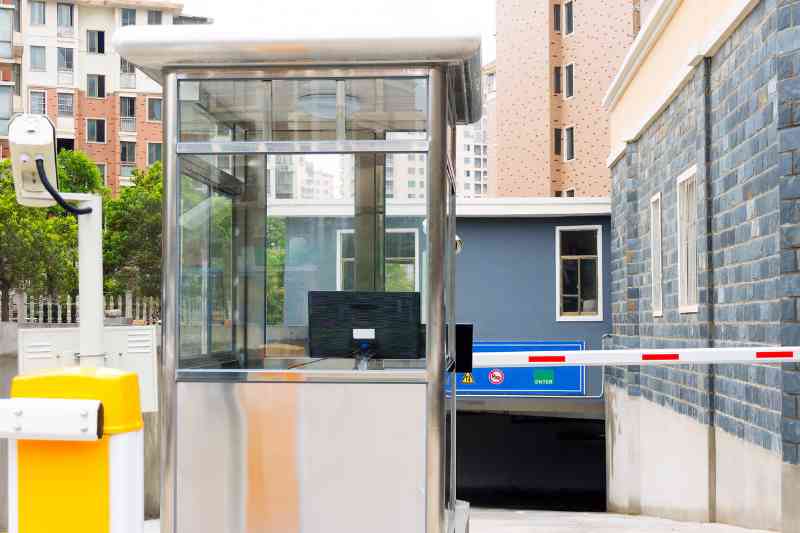 What are the disadvantages of RFID windshield tags?
It can get damaged. Extended wear and tear can impact the efficacy of windshield tags. If a windshield tag is bent or torn, it won't be usable as an access credential and will need to be replaced. Windshield tags are quite durable though, so they'll usually last for at least 3-5 years before needing to be replaced.
Can't be used for visitors. Windshield tags are great for managing access for residents, but it's unwise to issue them to guests because they might continue to use them to enter your property after the authorized date. So, it's recommended to use another access control method for visitors and guests at your building.
Learn more about ButterflyMX for gated properties:
The best vehicle reader & windshield tag system
Together, the ButterflyMX vehicle reader and windshield tags offer seamless access for vehicles at your property. Because windshield tags offer automated vehicle identification, they eliminate the need for a security officer to physically be onsite 24/7 to manually verify vehicles.
ButterflyMX windshield tags and vehicle readers make access simple for vehicles at your building, gated entrance, or parking garage — all while being secure and easy to use. Moreover, our system keeps a time- and date-stamped record of when your gate or garage is opened. This log can be accessed at any time if you ever need to review the vehicles that access your property daily.
Takeaways
A windshield tag uses RFID technology to quickly verify and grant access to vehicles at your property.
Windshield tags are easy to use and difficult to lose, which reduces the need to replace them.
The ButterflyMX vehicle reader and windshield tags are great for achieving seamless access control for vehicles at your gated entrance or parking garage.