Takeaways
A vehicle access system allows authorized vehicles to easily enter a property while preventing access for any non-authorized vehicles.
Some benefits of vehicle access control include increased safety, tech-powered features, and more accessibility.
Specific types of vehicle access control you can choose from include gate or garage attendants, fob systems, car RFID tags, and smartphone-based systems.
The best vehicle access system combines the convenience of vehicle RFID tags with the functionality of a mobile app.
Have you ever saved time entering or leaving a parking lot because the lot's barrier or gate opened without you having to get out of the car? That's only one benefit of a modern vehicle access control system. They also simplify parking access for tenants, visitors, and property managers alike.
When you're in charge of car access for your property, you know that the right vehicle access control system is crucial. In fact, it can be the difference between a quick drive onto your property and a traffic jam that disrupts everybody's day. But with so many options on the market, how can you choose the best one?
In this post, we explain what vehicle access control is and what its benefits are. Then, we go over the types of vehicle access control systems. Finally, we help you pick the one that fits your needs.
This post covers:
What is vehicle access control?
Vehicle access control is a way for property managers to ensure authorized vehicles can seamlessly enter and exit a property while preventing unauthorized people from entering. Property managers facilitate quick access and verify the identities of people in cars with the help of vehicle access control devices.
Common vehicle access control devices include:
Motorized gates
ID badges
Sensors that detect vehicle stickers
Car access control systems come in all shapes and sizes. They vary from a simple, human-operated parking system to a high-tech system of vehicle readers that scan a sticker on a car's windshield.
Vehicle access control is useful in places like:
Parking lots
Garages
Driveways
Loading areas
Gated community entrances
Watch how the ButterflyMX gate intercom works to control vehicle access:
Benefits of vehicle access control
Fitting your parking garage or lot with a well-regulated access control system beyond your existing pedestrian access control will immensely benefit your property.
The benefits of vehicle access control include:
Increased safety and security
Without vehicle access measures, unauthorized vehicles can easily enter your property while avoiding detection.
For example, you might invest in a vehicle obstruction sensor that senses the dimensions of a single car and closes automatically. This prevents a second, unauthorized car from tailgating its way into your property.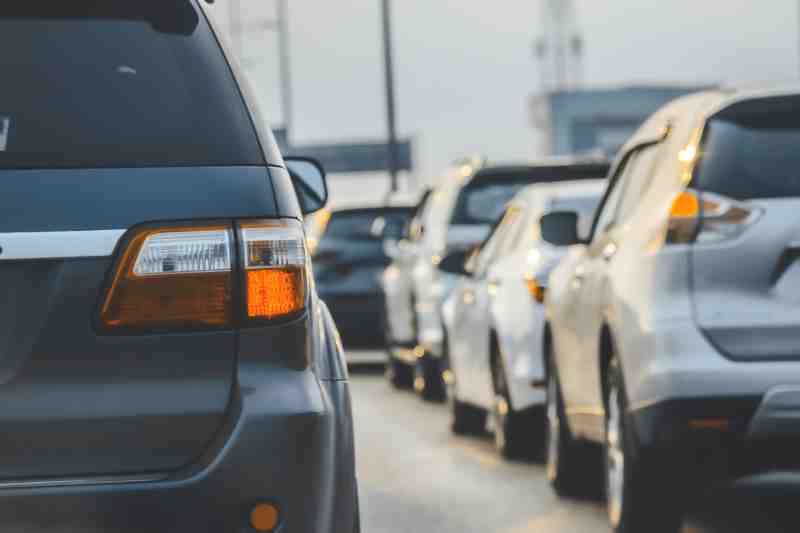 More convenience
Whether you manage a residential or commercial property, one thing is certain: No one enjoys being stuck in a traffic jam. One common cause of these traffic jams might be hangups related to the verification of a visitor.
In contrast, with vehicle access control, you can verify visitors' identities and let them in without a hitch. For example, a resident can use a smartphone app to let their visitor in or even give their visitor a digital access credential for headache-free access.
Tech-powered features
Smartphone apps that can open gates remotely are just one example of high-powered vehicle access control.
But the best vehicle access control systems don't just simplify access. They also make it easier to secure your property.
Today's most cutting-edge vehicle access systems create an automatic record of every time and date a resident or visitor enters and exits your property. So, staff can then review this log whenever they need to shore up property security.
4 types of vehicle access systems
All vehicle access systems have one thing in common: They depend on someone or something to verify a driver's identity and let them in. However, that credential verifier can take many different forms.
4 common types of vehicle access systems include:
1. Parking attendant
Before the advent of electronic vehicle access systems, many properties depended on parking attendants. These workers would manually verify residents' and visitors' identities.
However, as a property manager, you must ensure that staff goes where they're needed most.
Yes, a parking attendant might check in dozens of visitors during the daytime hours. But you'll need someone to man the booth 24/7 to provide maximum security. And at night, the number of visitors to your property will undoubtedly drop. This will leave your parking attendant with very few guests to review throughout the whole night.
By investing in a tech-based vehicle access gate, you can reassign staff members. So, those who would be doing nothing but mechanically checking in visitors take on tasks that provide more individualized service with a personal touch. And you'll make sure nobody gets that dreaded graveyard shift, either!
2. Fob system
With a fob-based vehicle gate entry system, your residents carry physical credentials. They open the gate by holding their cards or fobs up to a sensor. While this frees up your staff from having to operate a booth, it does come with downsides.
The biggest downside happens when residents have to actually use the fob. A resident may have to lean out of their car uncomfortably to scan their card credential. Further, they may even have to exit the car entirely. These both waste precious time and are inconvenient.
And you can't forget the most common issue with fob systems — your residents may simply lose their key cards or leave them at home. This is a recipe for traffic jams and a negative access experience, especially if a resident doesn't have their card while other cars are lining up to get in.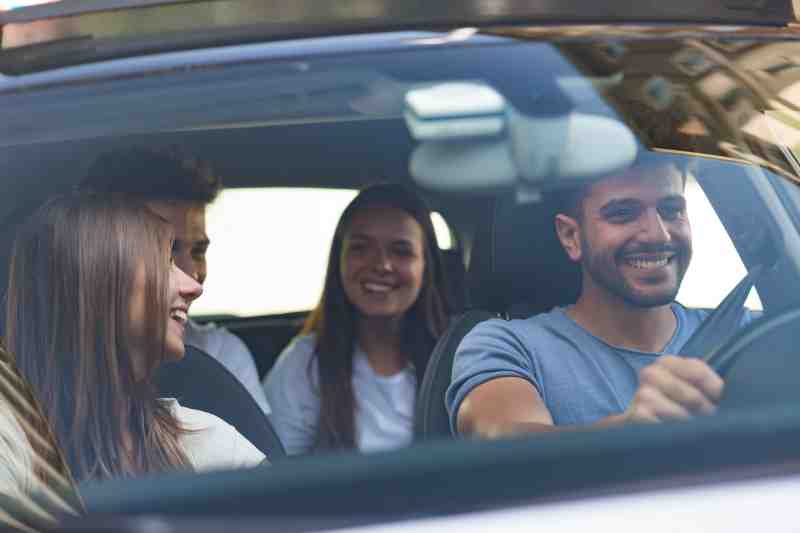 3. RFID tag
RFID tags are electronic stickers residents place on their windshields so that they don't have to carry a fob. An RFID-based vehicle access control system has benefits that drivers in particular will appreciate.
For example, RFID sensors are powerful enough to detect these stickers, even when a car's windshield is several feet away from the sensor.
If you depend on fobs to manage access for vehicles, residents may misplace their credentials, which holds up the line. But a sticker in a resident's car will always be there. And because of RFID's long-range reading capabilities, residents won't have to leave their cars to get access to your property.
4. Smartphone app
While RFID tags are convenient, you must still consider some logistical issues. RFID vehicle access control is simple for residents. However, they don't accommodate access for visitors.
Instead, you can automate access at your gate with a smartphone app. That way, residents can grant access with just a tap on their phones.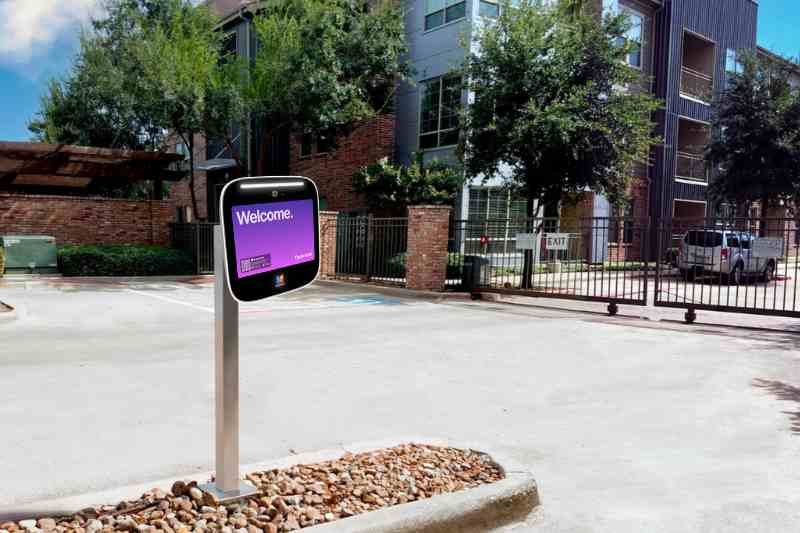 The best vehicle access system
The best vehicle access control system has two parts:
An RFID tag for cars that the gate's sensors can read to open automatically.
Smartphone-based access that empowers residents to open the gate remotely.
Installing a system that offers multiple access options is a great way to ensure that residents always have access. What if an RFID tag is damaged by normal wear and tear from being in a vehicle? Don't worry! A smartphone app means that your resident can still securely and conveniently find their way inside.
Take ButterflyMX's dual RFID and smartphone vehicle access control system as an example.
The best vehicle gate access control systems offer multiple options for residents, who will enjoy knowing that all their bases are covered. And the best vehicle access system simplifies administrative work. It does this by vastly reducing the workloads of staff and management.
What's more, ButterflyMX allows residents to assign virtual keys to their guests. This way, visitors can seamlessly verify their identities to gain access. And residents can configure virtual keys to work only on certain times or dates. As a result, residents can prepare for every type of visitor — from friends and family to service providers.