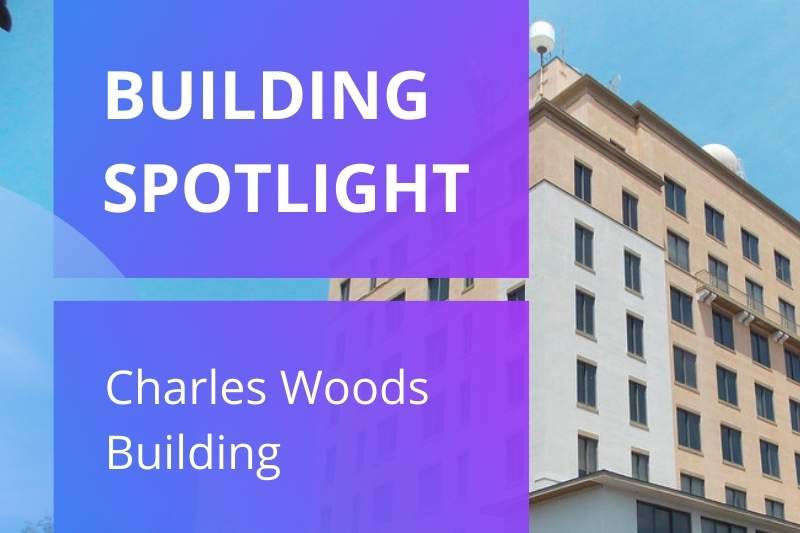 ButterflyMX has revolutionized property access for thousands of properties throughout the United States and the world. Our proptech products make property access easy and convenient. But, our property access products are not limited to residential buildings. We also serve hundreds of commercial, office, and coworking properties!
We love highlighting one of the thousands of properties that exemplify ButterflyMX's core mission of simplified property access. We're spotlighting a commercial coworking space: the Charles Woods Building in Dothan, Alabama.
About Charles Woods Building:
Location: Dothan, Alabama
Building Classification: Commercial, Office Space
Project Type: Built in 1928
ButterflyMX Product: Front desk station
The historic Charles Woods Building was built in 1928 in the heart of downtown Dothan, Alabama. Originally established as the Houston Hotel, the building has since been home to several renowned Alabama institutions. Most significantly, an Alabaman businessman, World War II veteran, and broadcaster Charles Woods purchased the building in 1993.
Woods bought the building and transformed it into the home of WTVY, Dothan's local news station. The station brought high-quality broadcast news to Alabama's rural Wiregrass region for the first time. In fact, WTVY still operates from the first two floors of the building. The news studio itself is even located in what was once the grand ballroom of the Houston Hotel!
After Charles Woods' passing in 2004, the building was renamed in his honor. Its prime downtown location and its status as the tallest building in Dothan make it an epicenter of the community. Recently, the new owners renovated portions of the building into a coworking space.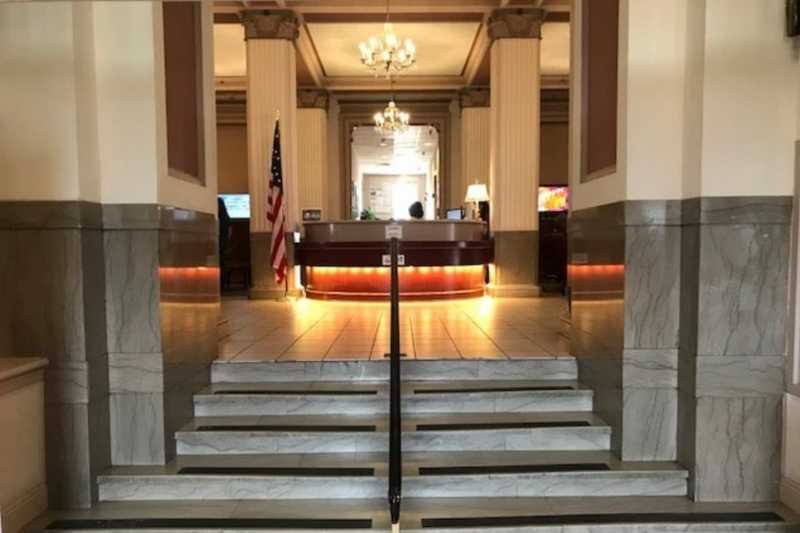 Featured amenities at Charles Woods Building include:
​Private offices with windows overlooking downtown Dothan
Wired and wireless internet
On-demand conference room
Break room with refrigerator & microwave
​Daily, weekly, or monthly rentals with no contracts required
Long-term leases are available
Off-street parking
The future of office space
Since the beginning of the pandemic, the modern workplace has been flipped upside down. Gallup's State of the Workforce study found that 91% of full-time employees hope remote work continues after the pandemic. Conversely, only 9% want to return to the office full time. Because of this trend, demand for coworking spaces has skyrocketed all over the country.
To meet the growing demand for individual office spaces, developers revamped the Charles Woods Building. It now houses on-demand and leasable private offices, group office suites, and conference rooms.
The building once brought modern news to rural areas of the Deep South. Now, the Charles Woods Building is at the forefront of the movement to bring modern technological innovations to the Wiregrass region. It continues to revolutionize the region, bringing modern office spaces and the future of work to Alabama.
Fully remote workers want the benefits of working from an office without the hassle of in-person employment. And the owner of the building recognized this and created a space that prioritizes the needs of remote workers. They now offer a unique space to work that's close to Dothan's lively downtown. Remote workers can enjoy a modern coworking space within walking distance to Dothan's most popular restaurants, cafes, and shops.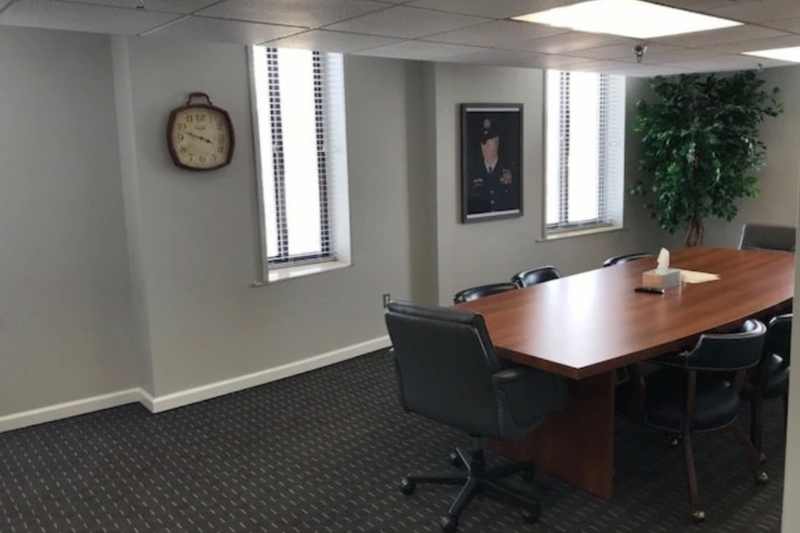 Bringing proptech to America's Deep South
While Dothan, Alabama itself is a small urban cluster, it's surrounded by rural counties. Smaller, rural towns are often left out of cultural advancements like coworking spaces. But the Charles Woods Building is changing that!
Charles Woods Building's private offices start at just $300 per month. There, you can escape your home office, start a small business, or reduce overhead at your current office. The building is still growing, and the owner urges anyone looking to grow their own business to reach out. Their site states: "We are willing to work with anyone wanting a unique office space downtown!"
Learn more about ButterflyMX for your commercial office:
ButterflyMX & Charles Woods Building
Charles Woods Building is paving a new path for smart offices in Alabama. In order to keep entry simple for workers, the Charles Woods Building installed the ButterflyMX front desk station, which consists of our video intercom at the front entrance and specialized software for the building's front desk.
The ButterflyMX front desk station reduces operating costs and simplifies delivery and visitor management. Additionally, it keeps a photo log of every visitor who has entered the building.
Remote workers want convenience over everything. To achieve this, the ButterflyMX front desk station empowers workers to be more efficient. Instead of speaking with a receptionist or manually signing in, remote workers can easily enter the building with their smartphones or a PIN code.
What's more, our products provide top-notch security without compromising easy property access. With ButterflyMX in the Charles Woods Building, workers can trust that their offices are safe and secure.
By incorporating smart office technology into a historic building, Charles Woods Building meets the Wiregrass region where it is. The building is a shining example of how non-urban areas can embrace new property access technologies like ButterflyMX with ease.