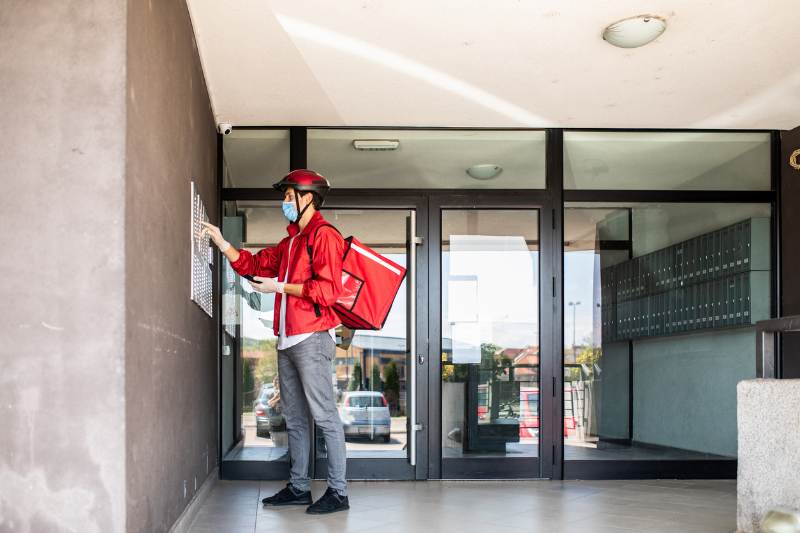 As the multifamily industry continues to grow, real estate professionals need to continue innovating to ensure a safe and exciting environment at their properties.
Efforts to keep your building safe and modern should start at the front door because it's a heavily trafficked area.
Thanks to proptech, some apartment intercoms now include contactless entry systems and are now readily available to multifamily properties seeking a safer — and more convenient — way to grant property access. Read on to learn more about contactless apartment entry and why you should invest in it.
This post covers:
Contactless entry vs. touchless entry
Contactless entry means avoiding face-to-face contact with other people when entering a building. This method of entry enables remote property access powered by devices like smartphones.
Touchless entry, on the other hand, is a way for people to access a property without touching anything, including door handles, intercom surfaces, and door opener buttons.
How contactless entry works
Contactless entry works by providing a technology-powered way to enter a building without coming into direct contact with another person. In other words, contactless entry lets you enter a building without someone physically opening the door for you. 
Now, you might be wondering how you actually implement contactless entry in your apartment building.
ButterflyMX's video intercom is the best contactless entry solution for apartment buildings because it empowers residents and property staff to grant remote property access to visitors, service providers, and couriers using just a smartphone. Since the intercom operates with smartphones instead of in-unit hardware, residents don't have to be home and property staff doesn't have to be on-site to grant access.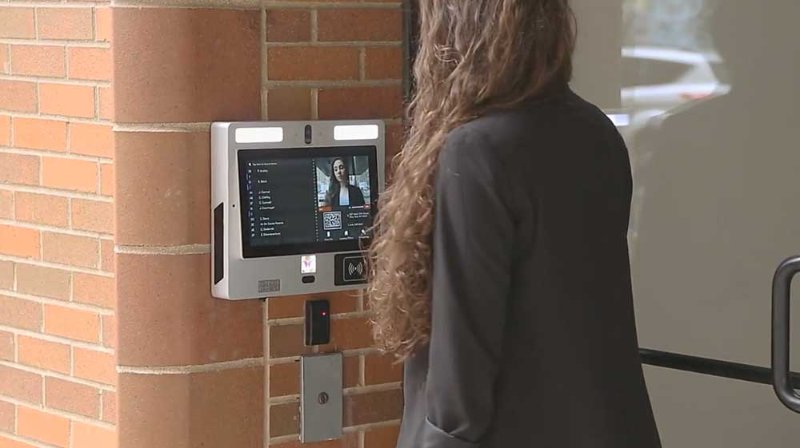 The benefits of smartphone-based access
The smartphone has exponentially grown in popularity over the last decade. As a result, smartphone-based access control systems have become the most logical choice for multifamily buildings.
The average American checks their phone 96 times a day — or once every 10 minutes. That's why smartphone-based access works so well. Think about it: you probably have your phone sitting beside you while reading this. Or maybe you're even reading this on your phone!
Smartphone-based access is the best way to implement contactless entry because it:
Eliminates the need for in-unit hardware (which saves money on wiring and hardware repairs)
Ensures that residents can grant property access to visitors even when they aren't home
Keeps all operations on one device (for example, a resident can order a pizza from their phone and open the door for the delivery person with the same device)
Why you need contactless entry
Contactless entry may be a relatively new trend, but it's here to stay. Though its rapid adoption is largely due to COVID concerns, the multifamily industry enjoys contactless entry because of its popularity and convenience.
Here are some of the best benefits and use cases for contactless entry in apartment buildings:
1. Ensure secure and contact-free package delivery
Online shopping has skyrocketed as a result of the pandemic. People are purchasing everything from furniture to groceries online. As such, dozens of packages are delivered to multifamily homes every day.
Without any kind of contactless entry solution, property staff might have to open the door for delivery people or take the packages from them directly. Instead of requiring person-to-person contact, invest in a contactless entry system that lets residents and staff grant remote access to delivery people.
You can even go a step further and set up a package room where couriers can securely leave packages. This solution lets residents pick up packages on their own time and prevents face-to-face contact between residents and building staff.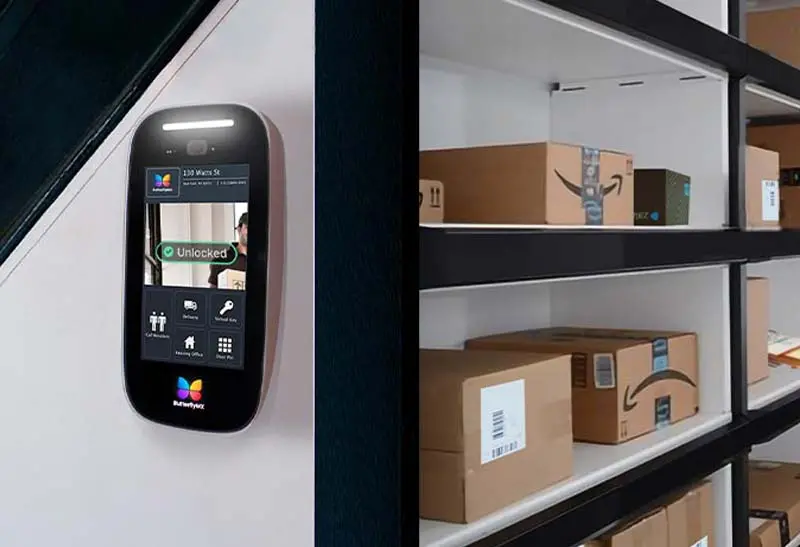 2. Grant access to service providers when residents aren't home
Contactless entry makes it possible to remotely let service providers — like cleaners and dog walkers — into the building. This is a great way to maintain social distancing and avoid face-to-face contact with service providers.
Imagine the AC in a resident's unit breaks down. They want someone to fix it, but they're at work during business hours. With a contactless entry system installed, the resident can open the door for the HVAC technician and let them fix the AC while they aren't home.
3. Offer self-guided tours for prospective residents
Contactless entry systems allow property managers to grant access to prospective residents for self-guided tours. Property staff can either send the prospect a virtual key ahead of time or open the door when the prospect arrives at the building. This system allows prospective residents to tour the property on their own time, without working around the staff's schedules or coming into close contact with them.
Offering self-guided tours can:
Prevent face-to-face contact between property staff and prospective residents
Accommodate more tours per day
Free up property staff's time for other tasks
Increase lead-to-showing and showing-to-sale conversions