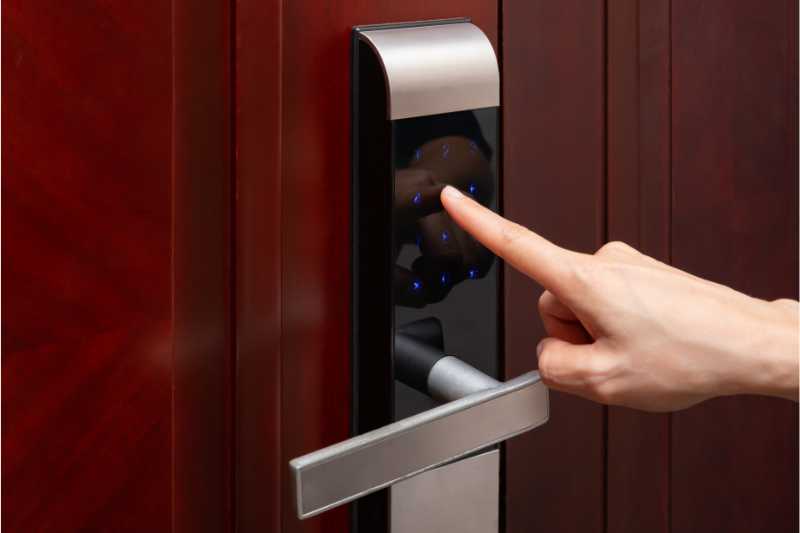 When upgrading your property's security, you want a commercial keypad door lock that's both easy to use and highly secure. When looking at the best keyless entry door locks for your building, you may consider digital keypad door locks. However, every property has unique needs, so you must determine if electronic keypad locks are right for your building.
In this guide, we'll cover what a digital keypad door lock is and how it works. Next, we'll go over the pros and cons of digital keypad door locks. Finally, we'll show you the best digital keypad door lock alternative.
This post covers:
What is a digital keypad door lock?
A digital keypad door lock is a type of lock that functions digitally and includes a keypad where users can enter a code to unlock the door. As a result, digital keypad locks provide a form of keyless entry because they don't require users to have a physical metal key or a fob to gain access.
How do digital keypad door locks work?
Digital keypad locks work by first requiring a user to enter a PIN code into the numeric keypad. Since the lock is digital, it has a power supply. If a user enters a code that has been programmed in the lock, it will disengage the deadbolt and allow the user to open the door.
Entry codes for digital keypad locks are customizable. Some digital keypad door locks allow you to program multiple PIN codes at once. However, some only accept one programmed code.
Additionally, some digital keypad door locks can connect to WiFi.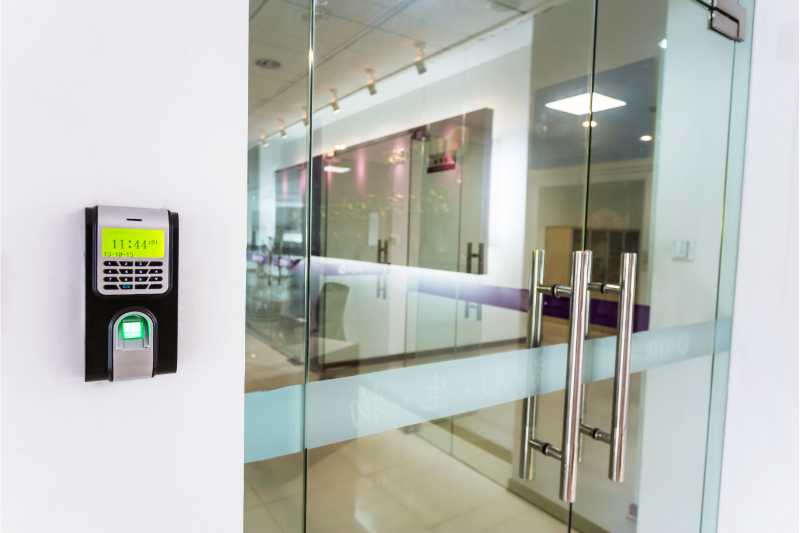 What are the components of a digital keypad door lock?
A digital keypad lock consists of two components:
The locking mechanism. This is electronically controlled by the keypad.
The keypad. This provides a place for a user to enter their PIN code.
Can keypad door locks be hacked?
A keypad door lock, along with most other types of smart locks, is not at a high risk of being hacked. For the most part, hacking occurs during a cyber crime and is not usually associated with break-ins. However, the risk of hacking isn't zero.
The truth is that people can break into most electronic devices. But odds are, a burglar will physically damage the device rather than opt for something as complex as hacking.
To avoid the risks of someone hacking your keypad lock, you should:
Make sure the door is in a well-lit and highly visible area. This discourages hackers from tampering with the lock.
Maintain a secure WiFi network for your digital keypad door lock (if it connects to the internet). This prevents hackers from accessing your system.
Are keypads safer than keys?
Yes, keypads are arguably safer than keys. Keys can be lost or stolen, which not only locks the user out but can lead to an intruder finding the key and accessing the building. Keypads eliminate the burden of keys, fobs, and cards.
Where can electronic keypad door locks be installed?
Here are some of the most common places you'll find digital keypad locks:
Multifamily buildings. Each resident receives a unique PIN code that staff can remotely program or remove.
Student accommodations. PINs for keypads are changed or replaced as students move in and out of university housing.
Commercial offices. Digital keypad locks provide unique, customizable access for each staff member.
Care homes. This includes hospitals, senior living facilities, and other care centers where staff come and go regularly.
Amenity spaces. Do you have a space that's restricted to tenants who pay a fee? If so, installing keypad locks on the doors to your amenity spaces restricts access to authorized users only.
Mixed-use spaces. Buildings that combine private and public commercial spaces and residences need robust security. Measures like an electronic keypad keep the public out of private and residential spaces.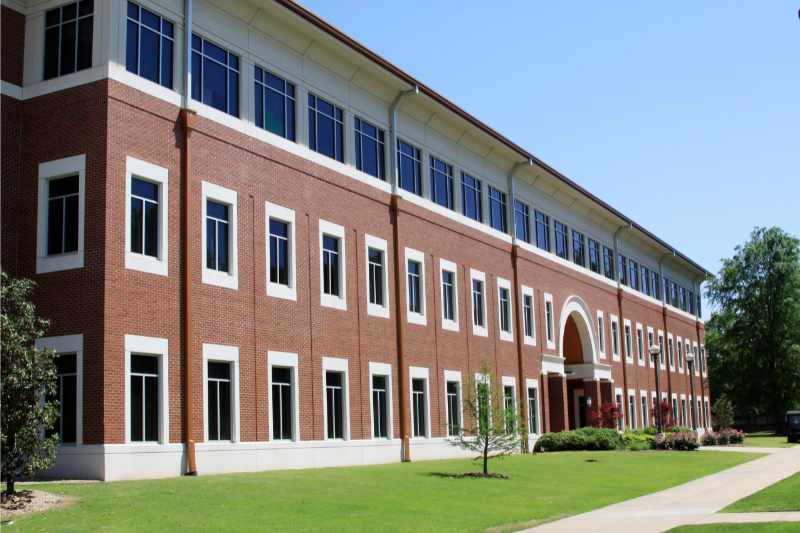 Are digital keypad door locks worth it?
Despite being advanced smart locks, digital keypad door locks have several pros and cons.
Pros:
Keyless entry eliminates the risk of keys being lost or stolen.
Staff or tenants can possibly remotely program the electronic door lock.
Easy installation and maintenance.
Most of your residents and staff already know how to use keypads to unlock doors.
Cons:
Lacking options for guest and visitor access. Residents must give PINs to guests to grant them access, which presents a major security risk.
No bonus features.
Intruders might find out a PIN and gain access without being detected.
Electronic keypad door locks are a serviceable door lock option. However, they can come off as bare-bones, especially when upgrading your building's security system. This is even more apparent in comparison to a keyless door lock with an app or a keyless door lock with a camera.
Watch how to use the ButterflyMX keypad:
The best digital keypad door lock alternative
While better than basic lock-and-key systems, digital keypad door locks leave much to be desired. Instead, the best alternative to a digital keypad door lock is the ButterflyMX keypad.
ButterflyMX is featured in over 10,000 buildings and has over 20,000 five-star ratings.
The ButterflyMX keypad features:
Cloud-based technology. The ButterflyMX keypad monitors everybody who enters the property daily and stores this information in the cloud.
Easy installation. You get to keep your existing door strikes — all you have to do is install the keypad at each entry point.
Smartphone compatibility. Users can unlock doors with the ButterflyMX app on their smartphone, eliminating the need to remember (and the possibility of forgetting) PIN codes.
Guest-friendly access. Tenants can grant guests and delivery personnel temporary PIN codes that allow them to access the building. Tenants can also remotely grant visitors access to the building.
Simple maintenance. Staff can update the device's software remotely, eliminating the need to tamper with the physical hardware.
Takeaways
A digital keypad door lock is a keyless lock that includes a numeric keypad to accept PIN codes.
Digital keypad door locks are generally safe. However, apart from their locking mechanism, they don't have any other security features.
Digital keypad door locks have plenty of cons, including a lack of features for visitors and vulnerability to hacking.
The best alternative to a digital keypad door lock is the ButterflyMX keypad. This keypad features mobile-based access, options for visitor entry, and guest-friendly access.