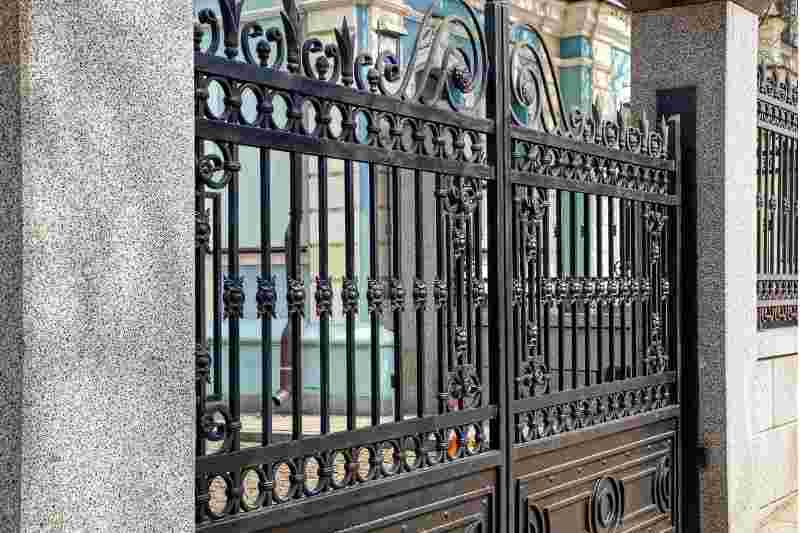 Whether you're focused on commercial or multifamily buildings, tenants leasing space in a gated property prioritize security. So, what can you do to maximize security while making property access as convenient as possible?
You might have come across the gate telephone entry system as a possible solution. Let's dive into gate telephone entry systems and find out what they are, how they work, and if they're an effective way to control access for your gated property.
This post covers:
What is a gate telephone entry system?
A gate telephone entry system is a device that uses a plain old telephone service (POTS) over a traditional telephone line to enable communication between a tenant inside of a building and a guest seeking gate access. It also enables tenants to remotely open the gate for their visitors.
Controlling access at a gate requires unique considerations and solutions. For example, the entry system may be installed at a front gate that's hundreds — or even thousands — of feet away from buildings or units within the property. So, the gate telephone entry system must function across those long distances. This means running extensive wiring or maintaining a powerful, consistent signal for wireless gate entry systems.
It's also common for gates to control access for cars, so gate entry hardware might be installed next to a driveway. Ensuring that outdoor gate access control is convenient and reliable for both pedestrians and drivers is a complex task.
In the past, all sorts of gated properties installed telephone entry systems to manage access. Residential gated communities, office complexes, parking garages, and college campuses all use gate phone entry systems.
Gate telephone entry systems have 3 parts:
Base station. Base stations, also known as master stations, are installed outdoors near the gate. Guests use base stations to call the resident they're visiting so they can speak with them.
Substation. Substations are the hardware that residents use to speak to guests. Properties can have different substation configurations. For example, some properties might direct all visitor requests to a central security office or front desk. Other properties install substation hardware in every resident's unit. Another popular choice is connecting a tenant's landline or cell phone number to the gate telephone entry system. This way, when the tenant receives a call from a visitor, they can simply press '9' on their telephone to open the gate.
Gate release. You'll need to connect the entry system to a gate release device to enable tenants to remotely open the gate. Many properties have motorized gates, which either slide or swing open. This ensures that a visitor doesn't have to manually open the gate.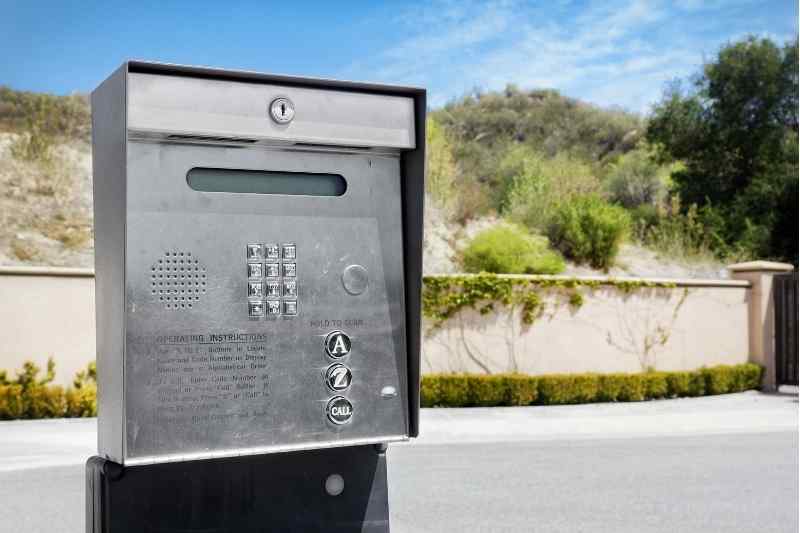 How does a gate telephone entry system work?
A gate telephone entry system works by sending a signal from the base station at the gate to a resident's substation, which they use to remotely unlock the gate.
Here's how a visitor uses a gate telephone entry system to contact a tenant:
First, a visitor selects a tenant using the base station at a gated entrance. The visitor finds a tenant within the base station's directory. Most systems provide a call button or a code to enter that dials the tenant's substation.
Then, the base station connects to a substation. The base station and substation connect to each other using the internet, a cell network, radio signals, or wiring.
Next, the tenant uses the substation to talk to their visitor. The base station and the substation send audio back and forth, allowing for a real-time, two-way conversation. Gate telephone entry systems with cameras let visitors and tenants see each other in addition to hearing each other.
Finally, the tenant grants entry. The tenant presses a button on their substation, which sends a signal to the motorized gate. Then, the gate unlocks, allowing their guest to enter.
Watch how ButterflyMX works:
Gate phone entry system limitations
Years ago, gate entry telephone systems were an acceptable access solution for apartments, HOAs, and commercial buildings. But the gate telephone entry system hasn't evolved to accommodate modern technology. So, it isn't sophisticated enough to handle the complex needs of today's tenants.
Gate entry telephone system limitations include:
Failure to adapt to the internet. Even the most advanced internet-enabled gate telephone entry systems only transmit voice data. At that point, they may as well use outdated telephone wires. More modern gate access control systems have internet-enabled features like virtual keys for visitors, which are features that residents have come to expect.
No solutions for easy delivery courier access. Managing deliveries is a crucial aspect of any property manager's job. While residents can grant access to couriers using a gate entry telephone system, they may need to be within their homes to do so. Additionally, phone entry systems don't offer single- or recurring-use delivery PINs for simplified courier access.
Lacking convenience. Some advanced cellular telephone entry systems allow tenants to open gates by pressing a button on their cell phones. However, programming a resident's cell phone into a telephone entry system is a complicated process that involves the assistance of an outside technician. Mobile app-based solutions are more convenient for both residents and staff.
The best gate telephone entry system alternative
Now that you know that telephone entry systems are no longer the best way to manage access for your gated property, you're ready to consider alternatives. The best gate entry system is a ButterflyMX access control system that allows tenants to open gates with their smartphones.
ButterflyMX creates a unified property access experience that extends beyond the front gate. If you install a gate telephone entry system, you're only managing access for one entrance into your property. You'd still have to set up different access control systems for other areas, like building amenities or parking garages.
However, ButterflyMX's gate keypads and video gate intercoms eliminate that challenge altogether while introducing features that enhance security and convenience.
For example, Delivery Passes for couriers and virtual keys for visitors empower your residents to simplify access for their guests. These features also ensure that property managers and staff spend less time manually processing every visitor. Meanwhile, features designed for property managers and owners like a web-based dashboard further simplify administrative tasks.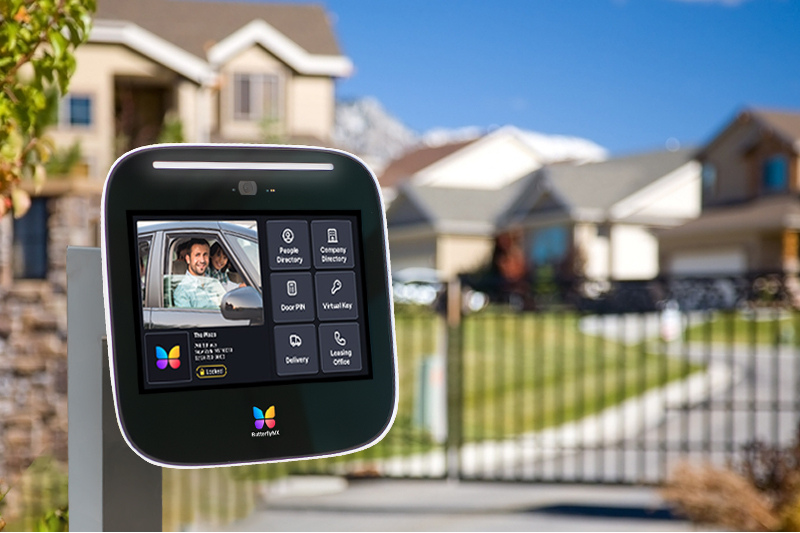 Takeaways
Gate telephone entry systems were once an effective way to manage access at gated properties. But innovations like the smartphone and the internet have changed what an access control system can do for you.
By investing in a mobile phone gate entry system that has embraced these latest innovations, you can create an exceptional living experience for your residents.