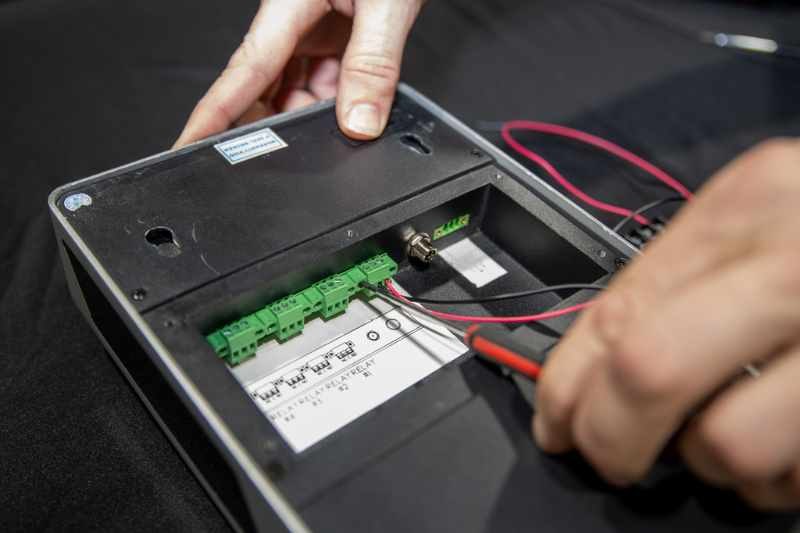 The ButterflyMX video intercom is quick and simple to install, requiring only three connections: internet, power, and door strike. We do, however, require that all installers get ButterflyMX certified before installing any of our products. So, whether you're preparing for your certification or you're already certified and need a refresher, we've answered the most frequently asked questions about ButterflyMX installation.
ButterflyMX Installation FAQ's
Can I double up on the extension cable for power? For example, can I use a 22/8 AWG for a 50-100 foot run?
No, this is not equivalent to a 16 AWG cable. For a 50 -100 foot run, you must use a 16 AWG.
Can I terminate ButterflyMX's cat5/6 connection with any RJ45 port?
No, you have to terminate the intercom's data connection with the correct port on the correct switch/router.
Why is a UPS device required? We don't have enough physical space for one.
Because the ButterflyMX intercom is a complete Windows computer, it requires an Uninterruptible Power Supply (UPS) device to provide constant power. Our intercom must be treated as an IT asset, not just a low-voltage device. If you have trouble finding space for the UPS, try placing it in a drop ceiling or an equipment box.
When wiring the ButterflyMX intercom directly to an electronic lock, why do I need the RB5 isolation relay and diode/resistor?
You need the RB5 isolation relay and diode/resistor to protect the intercom from inductive kickback.
How many amps can ButterflyMX intercom relays handle?
Do not subject the ButterflyMX intercom relays to too much amperage. Excessive amperage could damage the computer behind the relays.
Does ButterflyMX require a dedicated internet account?
It might. If you have a lot of networked products all sharing one internet account, they'll have to compete for bandwidth. Having a dedicated internet account makes sure the intercom meets the minimum network requirements.
Why is there a card reader in the ButterflyMX intercom? I thought you recommended using a third-party card reader system.
We work hard to future-proof our products. We included a card reader in our intercom to support future developments.
I noticed that there are holes in the backbox of the recessed ButterflyMX intercoms. Does that mean the intercom is susceptible to water damage?
If you install a recessed intercom, you'll have to apply silicone sealant to the backbox to protect it from water damage.
If you need additional assistance, please check out our installer resources on our website for more installation information.