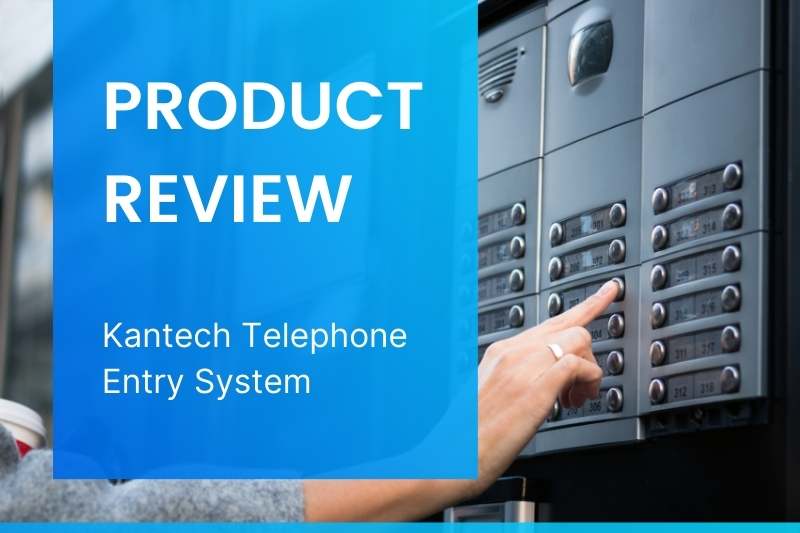 A telephone entry system is one way to manage visitor access at a multi-tenant building. If you're looking for an access control solution using a telephone or cellular line, the Kantech telephone entry system is one option to consider.
However, does Kantech hold up as the best telephone entry system available? And are there better entry solutions out there? This review dives deep into Kantech's telephone entry product and assesses its features, functionality, pricing, and pros and cons.
This review covers:
About Kantech
Kantech is a part of Tyco Security Products and was founded in 1986. The company designs and markets integrated access control technologies. Kantech's solutions are compact and designed for all types of buildings. Combined with their EntraPass access control software, Kantech's KT-300 and KT-400 door controllers are best suited for enterprise solutions.
Kantech door control systems can also be integrated with digital video management systems to provide video security and access control in one solution. Other product offerings include intrusion detection. Each solution comes with software and an easy-install option to provide full support.
Watch how ButterflyMX works:
Overview of the Kantech telephone entry system
The Kantech Telephone Entry System (KTES) is a no-frills building entry solution. It may be suitable for a range of sites, from small buildings to large gated properties. The KTES can integrate with existing access control systems or serve as a stand-alone property entry solution.
Kantech telephone entry systems are commonly installed at:
Residential properties like apartments and condos
Gated properties
Office buildings
Industrial sites
Mixed-use buildings
Visitors use the Kantech phone entry system to contact a tenant directly via telephone call. Tenants answer calls from visitors on either a cell phone or landline phone, and can remotely unlock the door or gate by pressing a button.
Features
Stand-alone or integrated system: The KTES can be used as a stand-alone solution if you only need to control access at your front entrance. But it can also integrate with your existing access control system.
Cell phone or landline: Kantech's telephone entry system works with landline phones or cell phones.
Screen: The KTES has a four-line, 20-character backlit LCD screen.
Stainless steel housing: The housing is vandal- and weather-resistant.
Software: The phone entry system comes with a simplified version of Kantech's EntraPass software for system configuration, firmware upgrades, live transaction monitoring, and system backup.
Directory storage: The KTES electronic directory can store up to 3,000 tenants.
IP communication: Onboard 128-bit encrypted and protected IP communication with EntraPass software.
Phone line capacity: One telephone line supports up to five units.
Kantech telephone entry system pricing
Kantech Telephone Entry System pricing isn't available on their website, but you can contact a company representative for pricing information.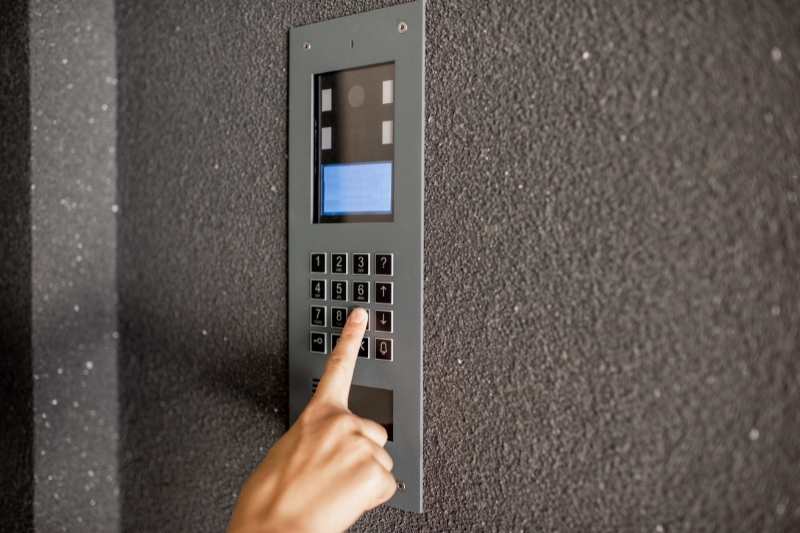 Pros & cons
Pros:
Remote management with EntraPass software.
Works in small, medium, and large buildings.
Cons:
May require a telephone line, which is expensive to install and maintain.
No touchscreen.
Lacks advanced entry methods such as digital access codes for visitors and delivery carriers.
No mobile app for smartphone-based access management.
No built-in camera or video calling capability.
The KTES only comes with a simplified version of Kantech's EntraPass remote management software. So, it may lack many convenient features and functionality.
Basic design that may appear dated or clunky to residents.
Comparison of Kantech telephone entry system with ButterflyMX video intercoms
The Kantech Telephone Entry System serves as a basic building entry solution but it may lack the innovation, convenience, and features of access control systems such as ButterflyMX. With a Kantech telephone entry system, property staff may have to go on-site to update the system, and residents may miss visitors and deliveries.
In contrast, the ButterflyMX video intercom is a robust property entry system that pairs with a mobile app and operates with cloud-based software to save time for staff and add convenience for residents.
With Kantech, a staff member may struggle to keep the system up-to-date — especially if they work off-site. But with ButterflyMX, property staff can add or remove tenants and update access permissions from anywhere, at any time.
And residents who aren't at home when a visitor or delivery carrier arrives risk missing their guests or packages in a Kantech building. This is because the KTES doesn't offer any visitor management features, like digital access codes for couriers and planned guests. But with the ButterflyMX video intercom, residents can send their guests a virtual key and their delivery drivers a Delivery Pass for easy access.
Finally, the Kantech phone entry system lacks a camera, which means tenants can't see who's requesting access. But ButterflyMX's built-in camera and video calling capabilities mean that tenants can visually confirm who's seeking access before letting them in.
Kantech vs. ButterflyMX
While the Kantech Telephone Entry System has the basic features needed to control entry at a front door or gate, it may not offer much beyond that. Not only is a KTES potentially difficult for property staff to manage remotely, but it may also inconvenience residents who want to manage access on the go from their smartphones.
In contrast, ButterflyMX offers an all-in-one access control ecosystem powered by smartphones for ultimate security and convenience.
| Feature | ButterflyMX video intercom | Kantech telephone entry system |
| --- | --- | --- |
| Built-in camera | Yes | No |
| Mobile app | Yes | No |
| Touchscreen | Yes | No |
| Cloud-based software | Yes | No |
| Virtual keys for managed visitor access | Yes | No |
| Video calling | Yes | No |
| Delivery PINs and Passes | Yes | No |
Takeaways
The Kantech Telephone Entry System is a property entry solution designed for doors and gates at a variety of properties.
The KTES requires a telephone line or cellular service so visitors can call tenants and request property access.
Property staff may have to go onsite or purchase software to effectively manage the telephone entry system.
Kantech's phone entry system lacks a built-in camera and video calling capabilities, so tenants can't see who's requesting property access before letting visitors in.
The KTES may not be the best entry system for modern buildings. An alternative, like the ButterflyMX video intercom, may provide a better access experience for residents and staff alike.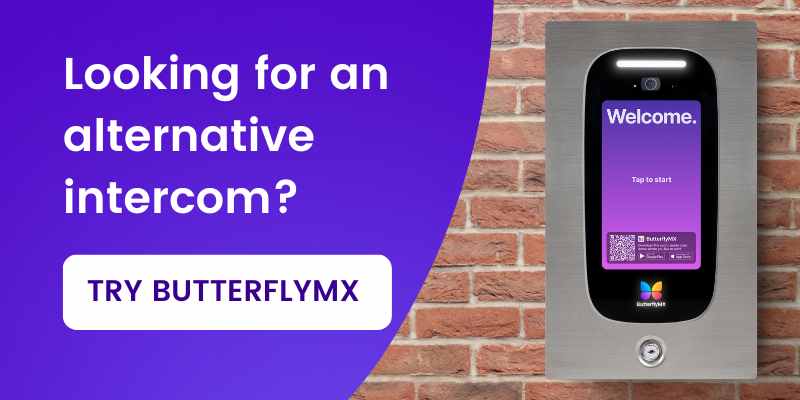 Disclaimer: ButterflyMX provides these blog posts to help our customers and potential customers make the right business decisions for them. Our blog posts are based on the information we have available to us at the time of writing.