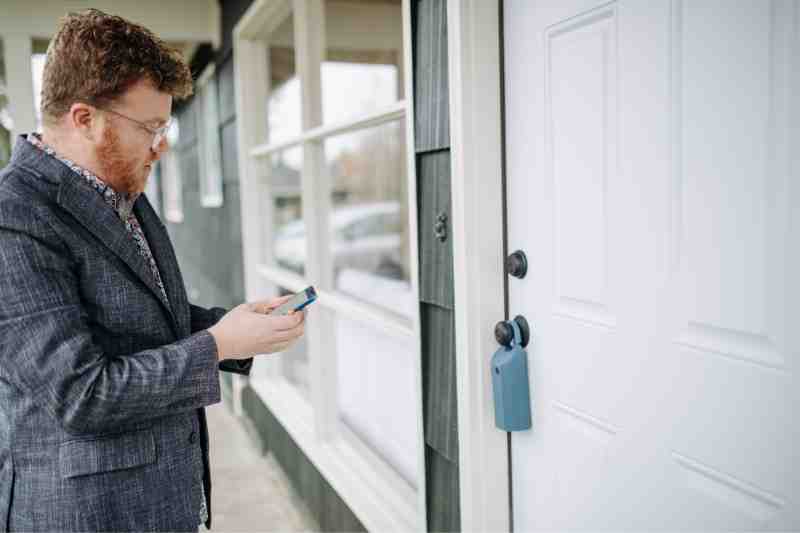 Are you looking for an easy way to give visitors temporary access to rentals? Or do you want to enable self-guided tours at your property? In either case, a key lock box for outside is one of the easiest ways for visitors to access keys. But is it the best key management solution for your building?
Read on to learn if outdoor key lock boxes are safe and how to choose the best key lock box for your property. Next, explore the downsides of outdoor lock boxes. Finally, discover the safest way to store keys for visitor use.
In this post, we cover:
What's a key lock box?
A key lock box provides visitors and guests access to your property when you can't.
Key lock boxes, sometimes called key safes, are small boxes that store physical keys. They're made out of durable materials and can be unlocked with a combination lock or PIN code.
Using key lock boxes to provide guest access is easy:
First, you place a key in a key lock box.
Second, you provide the guest with a PIN or combination.
When the visitor arrives, they use their PIN or combination to unlock the key lock box and retrieve the key.
Once the visitor is ready to leave, they return the key to the correct lockbox.
You can retrieve the key from the lockbox after their visit in order to prepare the lock box for the next visitor.
Where is the best place to put a key lock box?
The best place to put a key lock box is in a secure area that's not too busy. This reduces the risk of your lock box being tampered with by unauthorized individuals who happen to walk by.
So, you should avoid placing a key lock box in a high-traffic area like a front door or gate. However, this may make it difficult for guests and visitors to find your lock box upon arrival. As a result, consider including instructions on where your outdoor key lock box is located.
Can key lock boxes be broken into?
Unfortunately, yes, key lock boxes can be broken into. Most key lock boxes aren't designed to handle extreme force or heavy impact, leaving them vulnerable to a potential break-in or theft. Thus why, as mentioned above, it's best to place a key lock box in a slightly obscured area.
However, exterior key lock boxes are designed to be slightly more durable to withstand severe weather. So, they may be a more theft-proof option.
What's a key lock box for outside?
A key lock box for outside is very similar to plain key lock boxes. They're designed to enable access for visitors — without management intervention.
What sets a key lock box for outside apart from typical key lock boxes is its durability.
A good exterior key lock box is:
Waterproof.
Not electronic, meaning users will encounter a mechanical combination lock.
Corrosion- and rust-proof.
Able to withstand the elements, including snow, rain, heat, ice, and dust.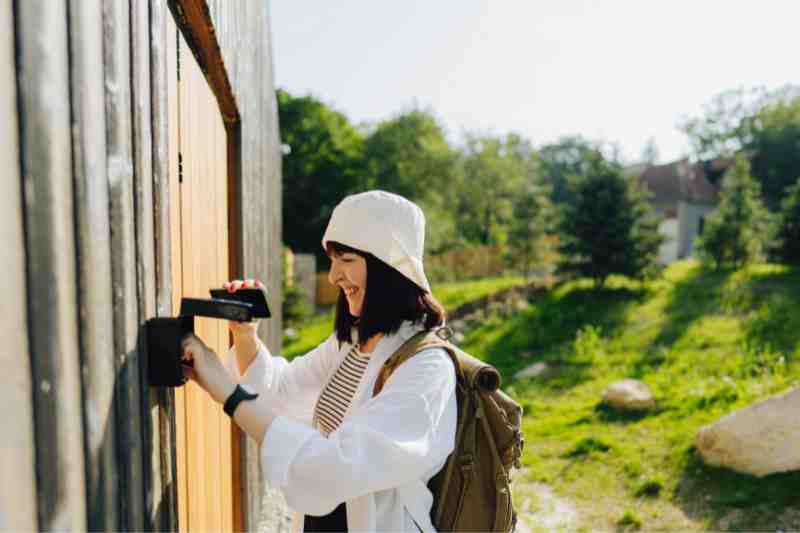 Are outdoor key lock boxes safe?
Outdoor key lock boxes are usually made of sturdy materials, like steel and zinc alloys. This makes them slightly more tamper-proof.
However, as the name suggests, outdoor key lock boxes are stored outside. As a result, they're vulnerable to being tampered with since they're easily accessible to passersby.
How do I choose a key lock box?
Are you considering a key lock box for outside, but unsure of what features to look for?
The best key lock boxes feature:
Large storage capacity. A lock box with a large storage capacity can store several keys at once.
Durability. Look for lock boxes that are made of durable materials to help reduce the risk of damage. Additionally, a weatherproof key lock box with a high IP rating is designed to withstand inclement weather, making it a better option for properties within extreme climates.
Simple to use. Outdoor lock boxes should be easy to use so that visitors can quickly retrieve keys to units.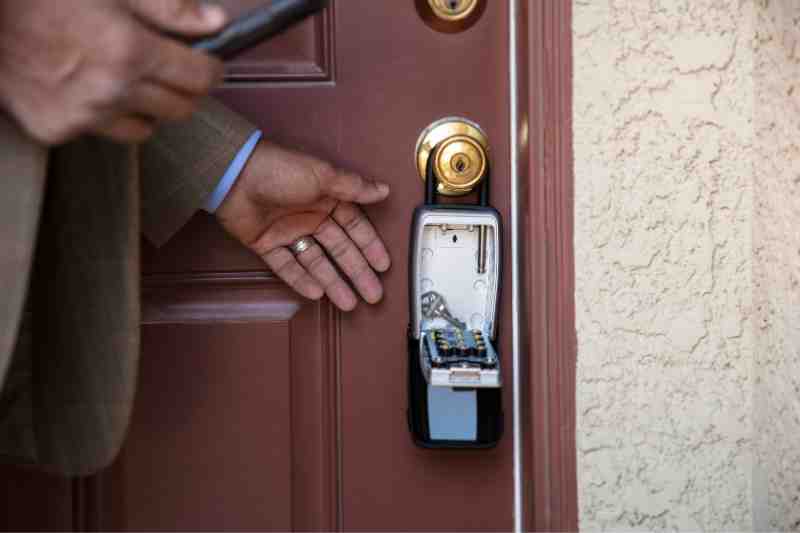 How do you install a key lock box?
Installing an outdoor key box is as simple as placing it on your door handle or gate. This makes it a great DIY solution for small properties.
What are the disadvantages of a lockbox system?
Key lock boxes are convenient and easy to use, but what are the drawbacks?
Some disadvantages of outside key lock boxes include:
Not great for large multifamily or commercial properties. Does your property house hundreds of residents or tenants? If your answer is yes, chances are that every single tenant will have at least one visitor during their lease term. Providing key lock boxes for every tenant and visitor is costly, hard to manage, and may lead to an inordinate number of lock boxes littering the front of your property.
Limited number of PIN codes. Most key lock boxes have a set number of unique combination PIN codes. And property managers can only change their combination code a limited number of times. As a result, visitors may attempt to use the same code for unauthorized access in the future
Not secure. Although key lock boxes are tamper-resistant, it's still possible to break into them. As a result, they're not the best key management system for buildings with high foot traffic.
Stores a limited number of keys. Most key lock boxes are only big enough to store one key at a time. In fact, the biggest key lock boxes can only store a handful of keys. So, they're not ideal for large multifamily buildings.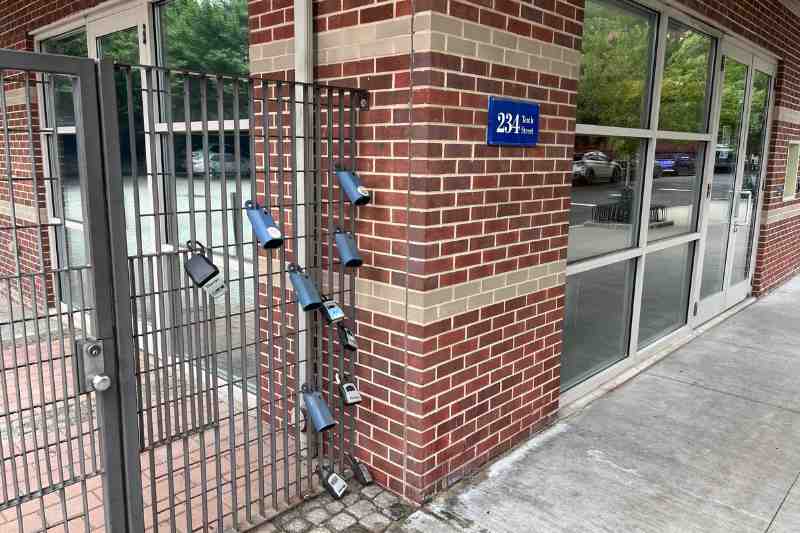 Best alternative to an outdoor key lock box
While a key lock box is a cheap and viable option, a key locker is the safest key tracking solution for key storage. A key locker contains several compartments that each store one key. So, in multifamily buildings, several visitors can use a single key locker at once.
What's more, key lockers such as the ButterflyMX key locker are stored in secure locations. This makes them almost impossible to tamper with. Additionally, they come equipped with a keypad that can only be opened with a verified PIN code. And this PIN can be changed at any time from the ButterflyMX OS.
A key locker enables:
Self-guided tours. Prospects can use the key locker to access keys to units and shared amenity spaces during self-guided tours.
Secure access for overnight guests. Tenants can leave a spare key to their unit for visitors, so guests can securely access their space without the tenant needing to be home.
Easy access for cleaners, pet sitters, and dog walkers. If a tenant needs to give temporary access to a service provider, they can use the key locker to store keys for them.
Discover how to enable self-guided tours with ButterflyMX:
Takeaways
A key lock box for outside offers an easy way to store keys securely for visitors.
The most secure lock boxes have a large storage capacity, are durable, and are easy to use.
The disadvantages of an outdoor security lock box are that they're still vulnerable to potential breaks and they only store a limited number of keys.
The ButterflyMX key locker has a large capacity with several compartments — making it the best physical key management system for multifamily and commercial buildings.