If you're an admin at a building with ButterflyMX, you'll want to log into ButterflyMX regularly to:
View audit trails
Manage permissions
Manage integrations
Logging into the ButterflyMX OS is simple. If you work in a building with ButterflyMX, follow these three simple steps to log in.
Note: You cannot access the ButterflyMX OS from our mobile app. Please use a browser on your computer, smartphone, or tablet to log in.
How to login to the ButterflyMX OS:
Step 1: Go to the ButterflyMX website
First, open the ButterflyMX homepage by visiting butterflymx.com.
Step 2: Click 'Login'
Click on the 'Login' button at the top right-hand corner of the ButterflyMX homepage.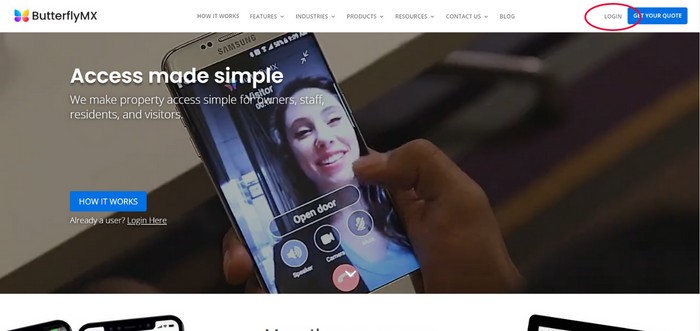 Step 3: Enter your email and password
Next, enter the email address associated with your ButterflyMX admin account. Lastly, enter your password and click 'Sign In'.
Once you've entered your username and password, you will be logged in to your ButterflyMX OS.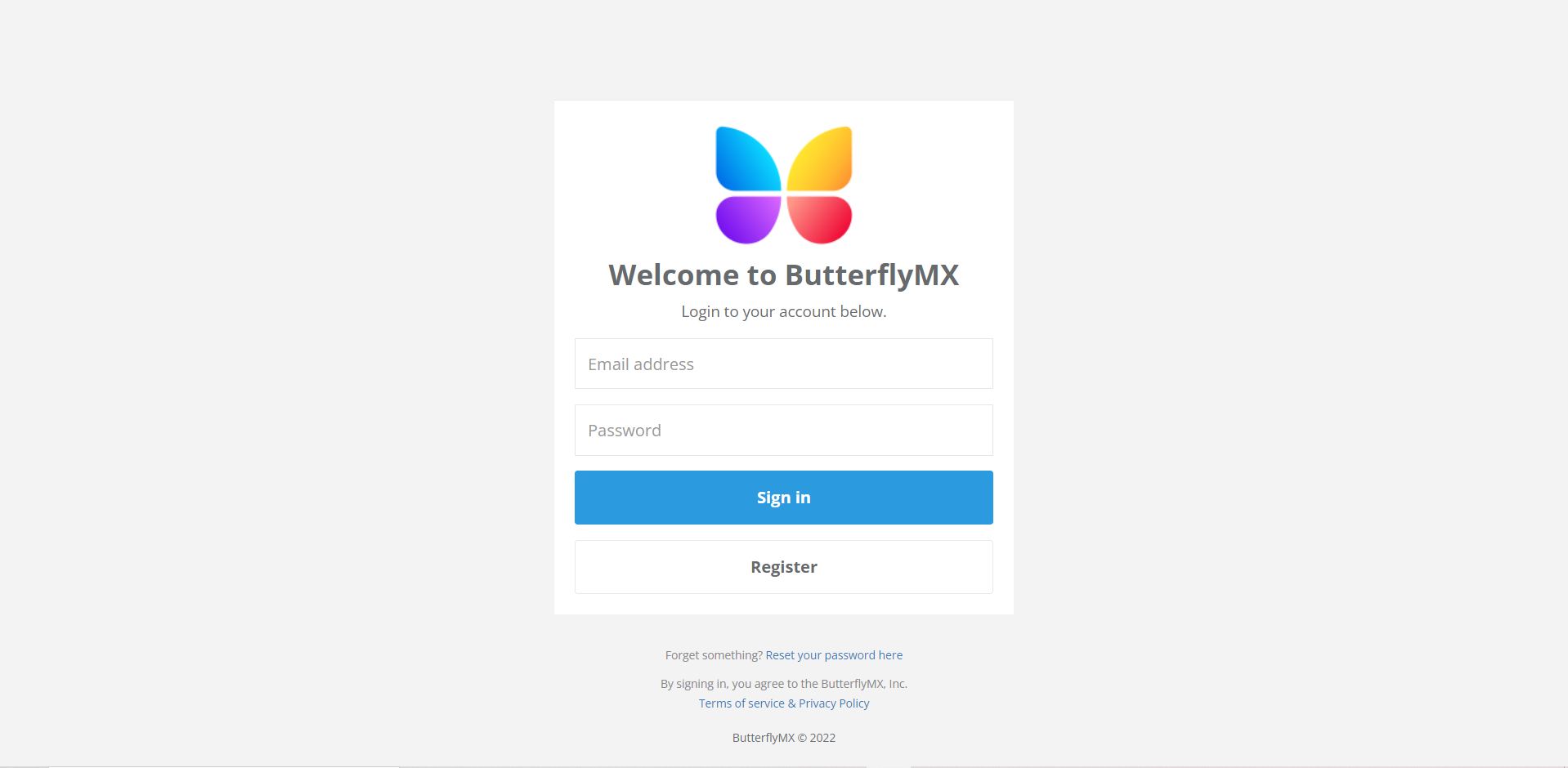 Note: If you do not know your password, you can reset it by clicking 'Reset your password here' under the login screen.
If you do not have a property manager account set up with ButterflyMX, click 'Register' at the bottom of the login screen to get set up.