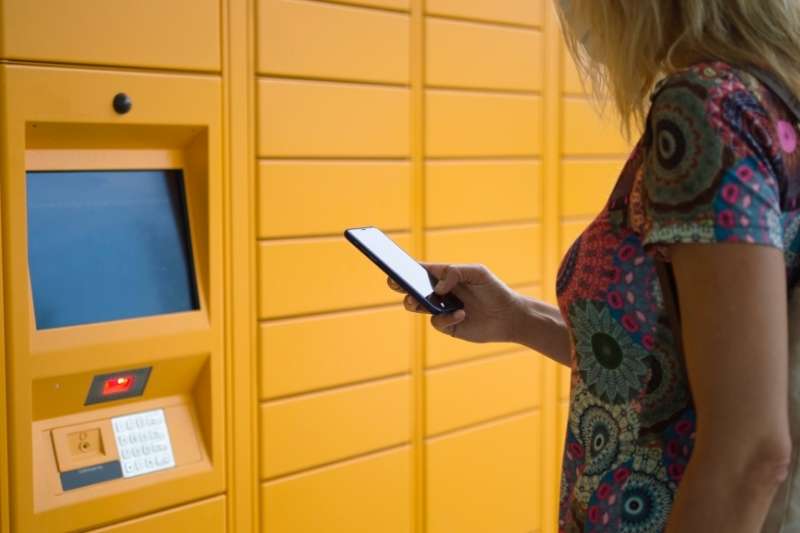 Online shopping is here to stay. So of course, more online shopping means more packages delivered to your doorstep. And whether you own or manage multifamily properties, a streamlined package delivery system will make your life easier. Many package management solutions like Luxer One package lockers have popped up in response to these challenges.
This post answers your most common questions about Luxer One's apartment package locker systems. We'll also cover how Luxer One multifamily lockers compare to other package management solutions.
This review post covers:
About Luxer One
Luxer One is a package locker company that released its first generation of lockers in 2013. It began as an outgrowth of the dry cleaning locker company Laundry Locker. Today, Luxer One's lockers are used in residential, retail, university, and office spaces. Luxer One was acquired by the ASSA ABLOY group in 2018.
Luxer Lockers contain compartments of varying sizes. Couriers deliver packages by placing them into a properly sized compartment, which automatically locks when the courier closes the door. Residents then receive a delivery PIN code by text, which allows them to retrieve their package.
How big is the Luxer package locker?
Each Luxer Locker measures 75.9 inches tall, 23.6 inches deep, and 37.5 inches wide. Luxer One also offers lockers of the same measurements with varying locker compartment sizes. Its Main Unit includes a touchscreen interface. You can purchase any number of additional lockers.
How Luxer One package lockers work
A courier delivering to a Luxer One package locker first enters a unique PIN code on the touchscreen of the locker system. The courier then types in the name or unit number of the resident receiving the package.
Once they've selected a resident, the courier holds the package's label in front of the locker's camera, which scans it into the system. Then, the courier manually selects a compartment for the package. They can try again if the package doesn't fit in the compartment they selected.
Once the courier completes this process, the Luxer One system automatically sends an access code to each resident through text or email. When a resident enters their access code into the Luxer Locker system, the correct locker door opens automatically.
How long does Luxer One hold packages?
Luxer One holds packages for as long as needed until a resident picks them up. After a carrier delivers a package into a Luxer locker, the resident receives an automatic notification alerting them that they've received a package. Then, they can go pick up the package whenever is convenient for them.
If a resident fails to pick up a package for an extended period of time, it's possible that a staff member may be able to unlock the locker and move the package to make space for other residents' deliveries.
Should you get a Luxer One locker for your apartment building?
If you're seeking a package management solution, you need all the information you can get to make an informed decision. Read on to learn how Luxer Lockers stack up against other package management systems.
Luxer locker features
Mix-and-match module system with a customizable number of modules
Automatic door opening upon PIN entry
iOS-based touch display and interface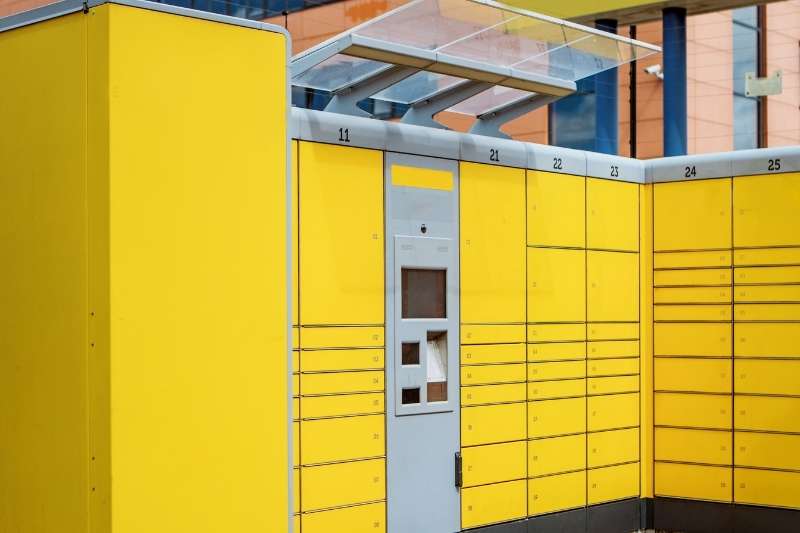 Luxer One cost
The cost of Luxer One lockers is between $6,000 – $20,000 depending on the locker configuration you choose. Although exact pricing is unavailable on Luxer One's website, in the past, costs began at $6,000 for its smallest unit, not including monthly maintenance fees. To get a quote, reach out to Luxer directly.
Pros & cons
Pros:
Compartment sizes can accommodate a variety of packages
Notification system ensures quick communication with residents
Cons:
Extra hassle for couriers: Turning package delivery into a guess-the-dimensions guessing game for couriers isn't efficient.
Too many delivery steps: Holding up packages for pictures and manually entering the names of package recipients are two steps too many in a courier's busy workday. It's been documented in the past — when confronted with these steps, some couriers simply choose to leave their packages with the front desk.
No accommodations for oversized packages: Luxer One does offer an "oversized" package module. However, even these lockers are too small for certain kinds of deliveries, like furniture.
Luxer One package locker alternatives
Now that you have a bit more info about the Luxer One package locker, you're probably wondering about other package management solutions. Luckily for you, another system addresses the shortcomings and inefficiencies of all package lockers. Today's property owners and managers are choosing to invest in a cheaper, more efficient alternative: the package room.
Why a package room is better than package lockers
Choose a package room over a package locker. Package rooms will save you time, money, and square footage from the moment you set one up.
Advantages of package rooms over package lockers include:
No compartment size limits: Rigid compartments mean you're bound to receive a delivery that just won't fit into a locker. Eliminate this possibility entirely by offering more space than package lockers ever could.
More affordable: Even the smallest locker configuration will set you back thousands of dollars. When all you need to install is a video intercom, overhead costs drop.
Saving space: Got a spare office or an unused back room? Shelves and a ButterflyMX intercom are all you need to manage deliveries. Compared to a package locker — which would take away valuable square footage wherever you put it — a package room is a much better use of space.
Comparison of Luxer One package lockers with ButterflyMX package room
Luxer One may provide a safe method of package delivery — provided that those packages aren't too big. A ButterflyMX package room offers all the convenience of Luxer Lockers, with the added benefits of more space and seamless integrations with property management software you're probably already using.
On top of that, ButterflyMX package rooms are easy for couriers to access. In contrast, Luxer One's focus on storage solutions may have left other steps in the package delivery process behind. Couriers may have no way of getting into a Luxer One building without the intervention of property staff. With ButterflyMX, couriers can use their designated delivery PIN to access the building and the package room.
You'll also see differences in the final steps of package delivery. A courier who has easily entered your building is in for an even easier dropoff when you have a ButterflyMX package room. Couriers won't have to waste time choosing compartments for every package — and they won't have to guess which compartment will fit each package. On top of that, the intercom takes a time- and date-stamped photo of the courier for maximum security.
Watch how the ButterflyMX package room works:
Luxer One vs. ButterflyMX
Others may see a use for Luxer One's locker systems, but savvy property managers know there's no such thing as a one-size-fits-all package locker. A package room powered by ButterflyMX is a more versatile, more intuitive way to increase courier efficiency, save time for your property staff, and delight residents by ensuring successful deliveries.
| Feature | ButterflyMX | Luxer One |
| --- | --- | --- |
| Native integration with other proptech services | Yes | No |
| IP65 rated | Yes | No |
| Easily accepts oversized packages | Yes | No |
| Intuitive delivery system | Yes | No |
| Managing and securing courier entry into the building | Yes | No |
Disclaimer: ButterflyMX provides these blog posts to help our customers and potential customers make the right business decisions for them. Our blog posts are based on the information we have available to us at the time of writing.