Read this post to learn how to manage virtual keys as a property manager.
In your ButterflyMX-equipped building, your residents have the ability to create, issue, and revoke virtual keys for their trusted guests such as family members or dog walkers. As a ButterflyMX property admin, you have the ability to monitor those active virtual keys. This is beneficial from a security standpoint, as you will want to be able to see who has access to your building at all times. Read this post to learn how to view all active keys as a property admin.
To manage virtual keys, start by logging into the Property Admin Console on a computer.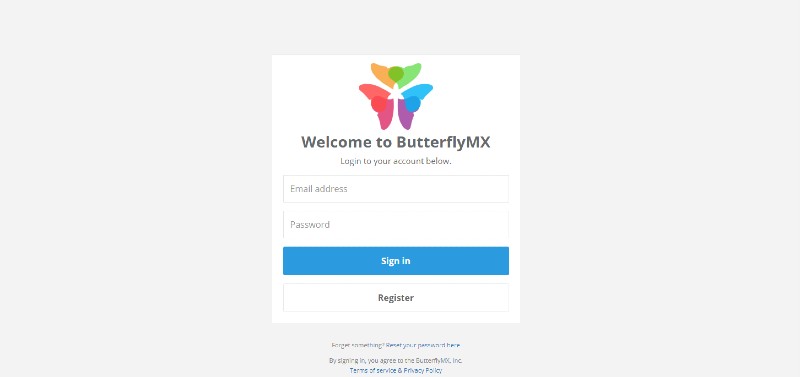 How to manage active virtual keys:
Click 'Active Virtual Keys' from the menu on the left side of the screen.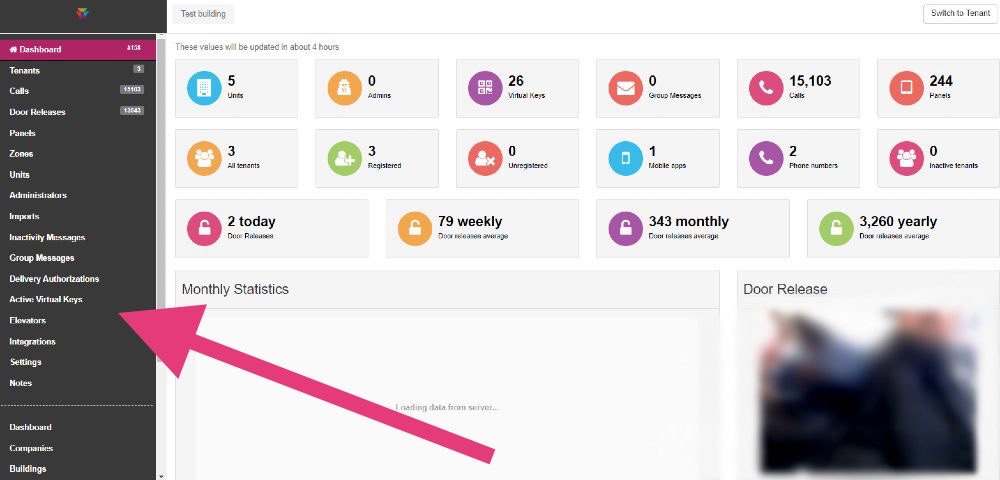 You'll see a page that looks like this: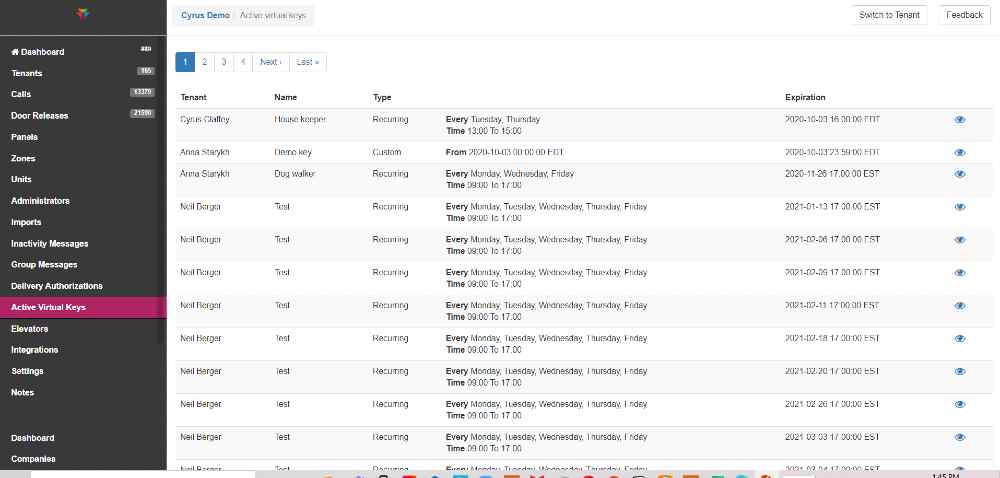 This section will tell you:
Which tenant sent the virtual key
The type of virtual key (recurring or single-use)
The details of that key. E.g., for recurring keys, what days/ time they're active for, and for one-time keys when that key is active
If you click on the eye icon to the right, you can see:
The QR code
Who they sent the key to
The recipient's information (phone number or email address)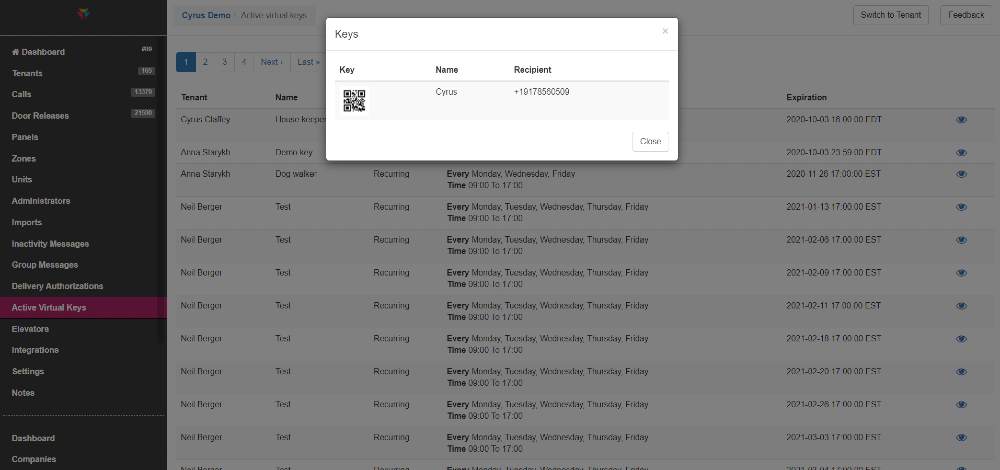 View our property manager resources for additional training guides and videos that show you how to manage key ButterflyMX features (like managing admins, door PINs, and using the property management dashboard).