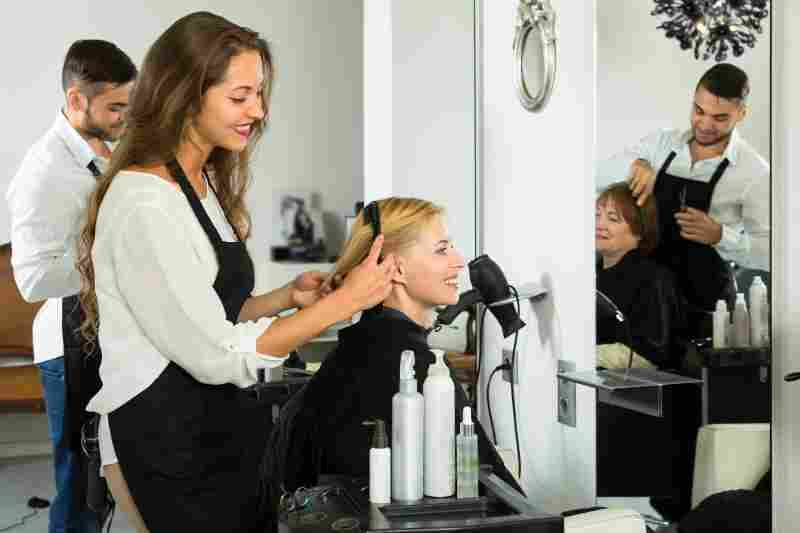 Key takeaways
Salon suite access control is the process of increasing tenant security and customer convenience to properties with several individually owned units.
The benefits of upgrading your salon access system include heightened security, simpler access for stylists, and built-in delivery solutions.
The best access control system for salon suites is ButterflyMX.
The popularity of salon suites is growing — and so is the competition for even the best independent stylists. The best salon suite managers know that great security and convenience puts them head and shoulders above the competition. Upgrading your access system is a great way to do that.
In this post, we explain what salon suite access control is and go over the benefits of commercial intercom systems. Then, we help you pick the best salon suite access control system for your property.
This post covers:
The best salon suite access control system
Across the country, salon suite owners agree: The best salon suite access control system is ButterflyMX.
With our ecosystem of smart locks, elevator controls, keypads, and video intercoms, ButterflyMX stands ready to serve salon suites of all shapes and sizes. No matter the access needs of your property, our equipment — and the personal touch of our installers — will ensure that your customers and stylists alike are happy with your property.
One of our standout features is the powerful management dashboard. With the ButterflyMX OS, you can make changes and edit permissions with the tap of a finger. What's more, this cloud-based system allows you to make changes from any device.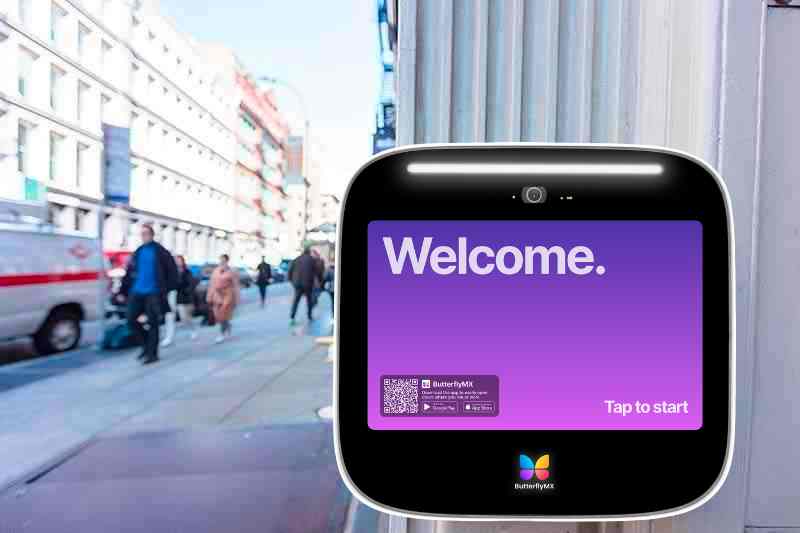 What is salon suite access control?
Salon suite access control is the process of managing access to your salon with a system of keys, credential readers, and organizational practices.
If you're tasked with running a salon suite, you know that the responsibility comes with a unique set of requirements. Compared to a traditional business with long-term employees and few entrance points, your access needs are slightly different.
In the salon suite business model, independent stylists work with the property manager to rent their own salons. They need their suite to be protected in order to protect their supplies and salon tools, but also easy for their customers to access.
So, a combination of video intercoms, keypads, and elevator controls will empower each salon tenant to guarantee access to authorized clients only.
Why are salon suites so popular?
Salon suites are gaining popularity because they allow independent stylists who don't work at a larger salon to avoid the costs associated with owning their own salon. By renting from a salon suite, stylists can count on utilities, electricity, and more. This frees them to focus on their clients.
As a manager, you need to find an easy way to onboard stylists and give them easy ways to let approved customers onto the property. Then, when a stylists' lease ends, you should also be able to easily remove that stylist from the system to increase security on your property.
To make salon suite setup and access management easier, smart access companies are stepping in with tech-based solutions that help salon managers cut down on busy work.
Watch how ButterflyMX works:
How much does salon suite access control cost?
Salon suite access control costs about $400 to $1,000 per door you're securing. However, this number is highly variable and depends on the type of equipment you want to install.
To learn more, contact an installer to receive a more accurate estimate after a property survey.
Benefits of electronic salon suite access control
The best way to manage access at your salon suite is with the help of electronic systems.
The benefits of electronic salon access are:
1. Improved security
Many salons are situated in high-traffic areas, which means an increased risk of burglaries and break-ins. And you might want to add extra security measures for other areas of the salon, like supply closets or back offices.
Luckily, the best salon access systems integrate seamlessly with security measures like sensors and alarms. This way, stylists and customers aren't inconvenienced by a cumbersome amount of security every time they step into your door.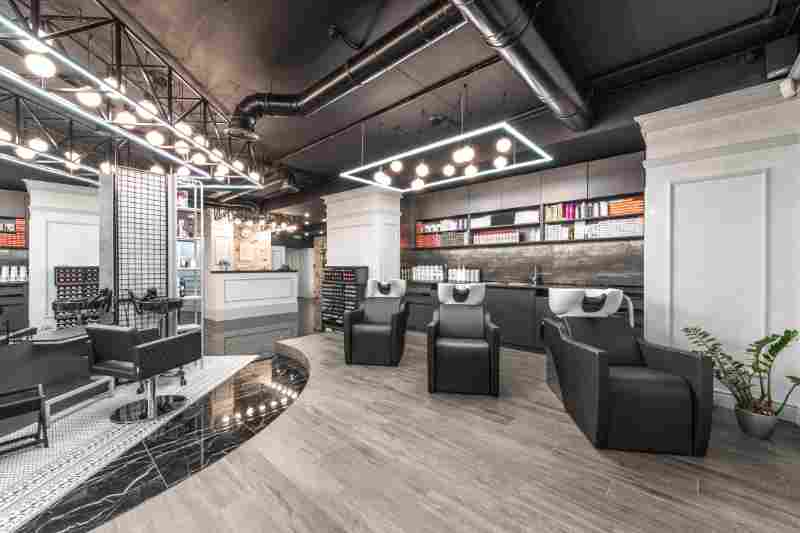 2. Simpler access for stylists and customers
Many stylists might prefer to meet the needs of their clients by setting their own hours. So, you're not just managing access for stylists. In fact, it's also your responsibility to make sure that stylists' customers have secure access, as well.
As a salon suite manager, you've seen your fair share of stylists come and go. It's up to you to make sure that each incoming stylist has the proper access permissions while revoking access for stylists who are moving on.
The best access control systems increase salon NOI (salon suite net operating income) by allowing for a greater volume of customers and a hitch-free customer experience.
3. Built-in delivery solutions
While some managers ask stylists to bring their own equipment and products, some managers may want stylists to use in-house products. Further, many independent stylists prefer salon suites, as they stock common area items for the stylists.
No matter the case, hair, nail, and aesthetic salons receive a substantial amount of deliveries. And stylists depend on getting these deliveries intact and on time in order to service their clients.
To make accepting deliveries easier, look for an access control system with Delivery Pass features that are simple and intuitive to use.
The best access systems empower managers to text delivery passes to couriers with a salon suite access control app. Then, couriers can use a PIN or QR code to enter the property — reducing the amount of time employees have to spend on verifying identities and signing for packages.