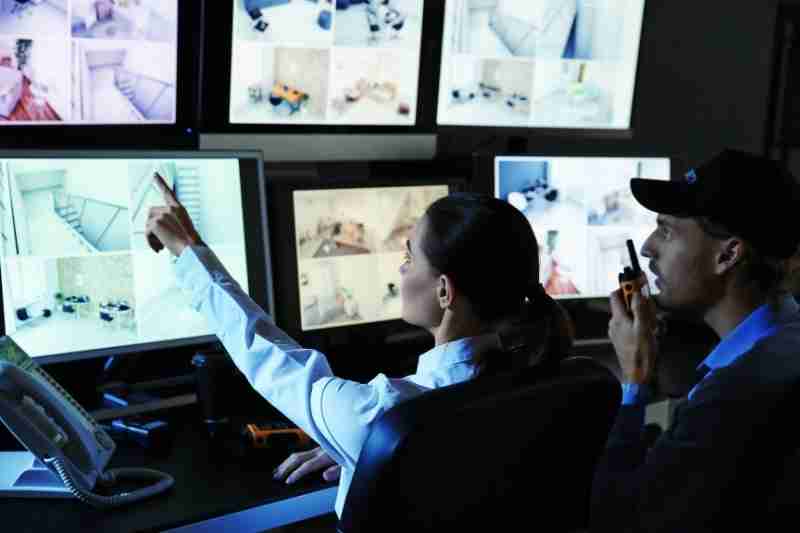 Your property has different needs for each of its points of physical access. Unfortunately, this might mean drowning in a sea of key fobs, card readers, and all kinds of access control devices.
One of the hardest aspects of managing building security is ensuring access to your property is simple, secure, and convenient. But how can you manage all these systems without being overwhelmed? You might need a security system integration.
In this post, we dive deep into security integrations and their benefits. Then, we help you pick the type of security integrator you should hire, which depends on your property's specific needs.
This post covers:
What is security system integration?
Security system integration is the process of connecting all of your security systems together so that you can manage them all from one central hub. So for example, you can integrate various systems including security cameras, access control devices like keypads or intercoms, and emergency systems like fire suppression.
Security system integration also connects other property technology devices — such as smart thermostats and sensors — to the hub, allowing staff to manage every building process from one place.
Many buildings make the mistake of adding security systems one by one over time. The problem with this approach is that these systems can't "talk" to each other. And when your security systems all operate with different software over different networks, managing security at your building becomes complicated and overwhelming.
As a result, your property's physical security suffers — and maintaining security becomes a headache.
But don't worry: Security system integration can solve this.
How security system integration works
Today, security system integration works by using the Internet of Things (IoT), which empowers security systems to exchange data and talk to each other. Instead of juggling separate databases and management platforms, you'll only need to use one after an integration.
What's more, security system integrators can unlock the potential of the IoT on your property, ensuring that building management can seamlessly control every system.
Integrators can help you connect and simplify management for these systems:
Smart locks
Intercoms
Keypads
HVAC
Elevator controls
Lighting
Appliances
Alarms
Security cameras
Physical security system integration benefits properties of all ages, sizes, and development stages.
For instance, in an existing property, security system integration will help connect and simplify systems you've acquired over time. On the other hand, a property in its early development stages can integrate its security systems from the beginning, ensuring maximum efficiency from day one.
Watch how ButterflyMX works:
Security system integration example
Here's a concrete example of what integrated security can do for your building.
Say you want to add a smart lock to your front gate. Sounds simple enough at first, right?
However, your property has more access points than just your front gate. Existing access control measures already secure different parts of your property. For example, you might have a keypad controlling access to your rooftop, along with a fob reader securing an indoor amenity space like a gym.
And as a result, your building ends up with separate access control systems that are all managed separately. This wreaks havoc on everyone in the building.
First, a staff member has to add each new tenant to multiple databases and pass out credentials. This is a complicated and time-consuming process. And when tenants move out, your staff has to manually deactivate every access credential. What's more, tenants must remember which access credential is for which door and not forget or lose each key card or fob.
Good news: Security system integration provides a better, easier, and safer way to manage all those access and security systems.
A better way to manage security
Instead of risking security breaches and depending on manual data entry, hire a security system integrator to connect all your security devices to a central hub.
After the integrator connects the systems, all devices will seamlessly communicate with one another, which allows your staff to manage access and monitor security footage all in one place.
What's more, your staff members can add, remove, and edit residents' access permissions with a few simple clicks — a big upgrade from those day-long sessions of tedious manual updates.
Why is security system integration important?
Security system integration is important because it:
Saves time and automates security system management
Empowers building owners to manage their security remotely from anywhere
Shares data between devices to further improve and streamline building operations
What happens if my security systems aren't integrated?
Security system integration will make management easier for your staff and increase convenience for residents. But those aren't the only benefits — in some cases, an integrated security system might be the difference between an orderly evacuation and a chaotic one.
In evacuation scenarios, like when fire alarms are triggered, it's your job to ensure that every door somebody might need to use to exit your building unlocks at the same time. According to the International Building Code and your local laws, this is also a legal requirement.
But fulfilling this requirement becomes more difficult if a property depends on a jumble of overlapping security networks and devices. Establishing an evacuation protocol becomes more difficult and more expensive if technicians have to deal with a hodgepodge of devices that can't communicate with each other. Instead, save time and money — simplify this vital aspect of building security with system integration.
Security system integration makes following building code easier. And it helps keep your property safe in a tangible way. But safety isn't the only benefit you receive after integrating your systems.
3 benefits of security system integration
Still wondering if security system integration is right for you? In this section, we go over the benefits of integrating your security systems.
Here are three reasons you should consider security system integration:
1. Simplify property staff's workload
The top security systems don't just have resident safety in mind. They also use technology to simplify the entire building management experience.
Security system integrations make it easier and less time-consuming for your staff members to make updates across multiple systems. Easing this burden on your staff gives them more time to deliver personalized services to your tenants.
And when the workload is simpler for staff, tenants also benefit — in more than one way. With integration security, your staff will spend less time on administrative duties, which means tenants won't have to wait long to be attended to and get their requests fulfilled. Overall, integration improves the tenant experience on multiple fronts.
Learn why WSS Integrated Technologies chooses ButterflyMX for its clients:
2. Increase building security
By making it easier for your staff to update every security system at once, you prevent any clerical errors, such as a staff member accidentally forgetting to deactivate a former tenant's security credential.
You'll also make it easier for staff to resolve any alerts that go off. And these aren't just alarms that deal with break-ins — some security integrators are fans of smart pipes that automatically notify staff in the event of a pipe blockage or failure!
The bottom line:
By augmenting your property's security and damage prevention capabilities with smart technology, you fill in blind spots. And in doing so, you'll enhance building security for both tenants and staff.
3. Give your residents access to more security features
Integration security solutions unlock new possibilities for tenants. Remember that security integration also encompasses other systems, like temperature controls and lighting. With the right integrations, individual units on your property can automatically regulate their own temperatures or turn their own lights on and off by detecting when a resident comes or leaves.
Furthermore, in a building with an integrated security system, you might have a connected gate opener, front door lock, and elevator controls. When all these systems are connected, a tenant only needs to press one button to activate all devices. With the click of a button, the gate unlocks and signals the front door and the elevator to open.
The end result: Your tenant only needs one credential to navigate the building.
Who can help you integrate security systems on your property?
Now that you know the benefits of integrated security solutions, you might be wondering how you can integrate your property's systems.
You should consider hiring one of two people: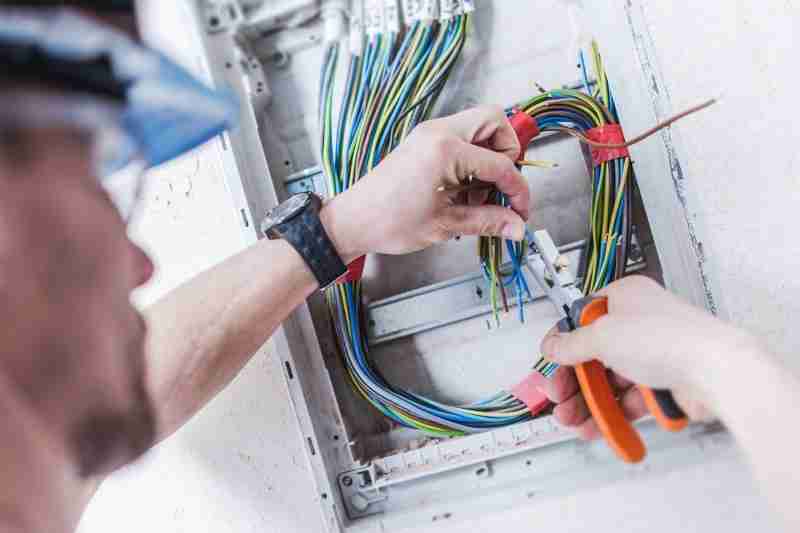 Security integrator
A security integrator is somebody who will work to link all of your existing hardware together. Security integrators also guide you to consolidate, organize, and maximize the utility of existing security hardware.
Unlike a physical security consultant, the primary job of an integrator isn't to install entirely new security systems at your property. So, consider hiring an integrator only if you're focused on saving money while still getting the benefits of integration.
Physical security consultant
A physical security consultant is a specialist who advises you on upgrading, integrating, and installing new security systems. They'll also connect you to vendors and installers as needed.
However, these consultants won't necessarily work to integrate your existing systems. They'll instead advise you on choosing an effective security system — but you might have to install entirely new security systems that an integrator wouldn't insist on.
Simply put, hire a physical security consultant if you're ready for a top-down redesign, even if it's an expensive option. You might also consider a physical security consultant in the earlier stages of property development. That way, they can help you make an informed decision on your security system needs before you spend money on non-integrated systems.
Takeaways
Security system integrations connect the security systems on your property, allowing you to use the same database to manage multiple devices.
Security integration technology will help you increase security levels on your property, reduce administrative burdens for your staff, and provide more security features for your tenants.
If you're interested in integration, you should choose between two professionals to complete the security system integration job: a physical security consultant or a security integrator. The expert you choose to hire depends on your property's security needs.