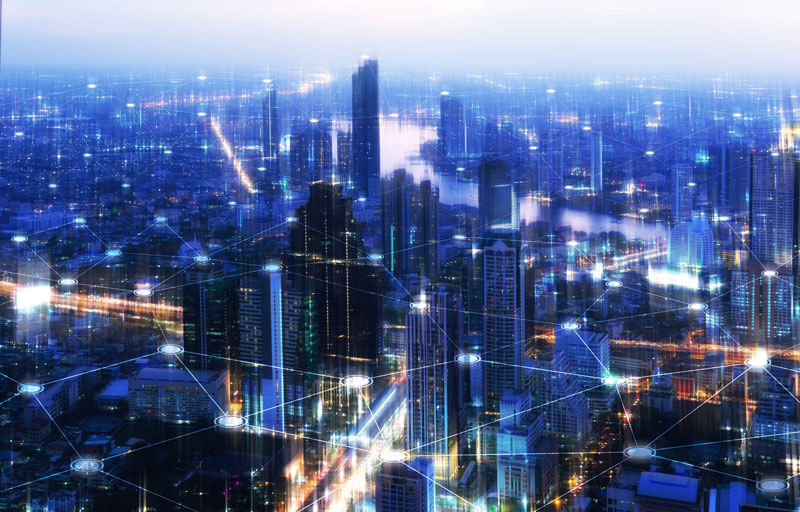 Read this post to learn the seven proptech amenities every apartment building should have.
Amenities have become the most important thing an apartment building developer, owner, or manager can add to their property.  They ensure resident satisfaction and reduce tenant turnover, but not all apartment amenities are created equal.
Some amenities, such as pools or movie theaters, are an expensive way to get a prospective renter's attention — however, they're rarely the reason renters will stick around when it's time to renew their lease. On the other hand, amenities that improve the living-experience of renters, such as property technology (proptech), are a low-cost way to dramatically improve an apartment renter's life. They enable frictionless property access to the friends, family, and services that renters rely upon every day.
But with so many proptech amenities out there, how do you decide which is right for your building?
Here are the 7 proptech amenities every apartment building should have:
1. Access control and smart intercoms
When it comes to designing a smart building, it starts with the front door. A smart building consistently denies access to certain people while seamlessly allowing access to others. This intelligent access control requires a modern system, one that offers uncompromising security and convenience. But with seemingly so many options, how do you choose an apartment intercom system or access control system for your building?
Thankfully, a handful of modern access control and smart intercom companies are designing products to address this. Vendors like Brivo, S2 Security, PDK, and Kantech offer the benefits of a key-fobbed system with the flexibility of a cloud-based access control system. They let you manage resident access, monitor activity, and view reports— all from an online dashboard. Moreover, since these systems connect to the internet, they can communicate with other systems at your property such as ButterflyMX's smart intercom. Consequently, residents and property managers can see who's entering, issue temporary access, and change permissions all from a single app.
2. Smart locks
Since the first door was created to provide access, locks have been used to restrict it. For much of that time, there has been an inverse correlation between security and convenience. Increase the security of a lock, the less convenient it becomes, and vice versa. Now with digital authentication, locks still restrict access for some while providing convenience to others.
Smart lock vendors like Schlage, August, Yale, and Salto Systems offer locking devices similar to those used in most hotels. But, instead of using keycards, they leverage smartphones. As residents come and go— or when they have guests or visitors— access to the unit can be granted via their smartphone.
Also, these vendors have created integrations with ButterflyMX, allowing residents to manage both property and unit access from one app. That's especially convenient for granting access to service providers like house cleaners, dog walkers, or cable providers. Residents find this especially during work hours or at other times when they aren't home.
According to security solutions provider Vyanet, the benefits of access control systems include:
Reduced costs of lost keys.
Greater control over who can go where.
The ability to prevent strangers from entering buildings.
Minimized risk of theft.
For property managers, the most significant benefit is fast ROI— often in under three years.
Consider as an example: a typical investment in a smart lock is approximately $200. With a smart lock, creating/revoking an electronic key is as fast and easy as pushing a button. And, it can be done to issue temporary access for maintenance staff. Conversely, it costs between $20 and $50 to rekey a door each time a tenant turns over. Plus, there's the time involved from your property staff.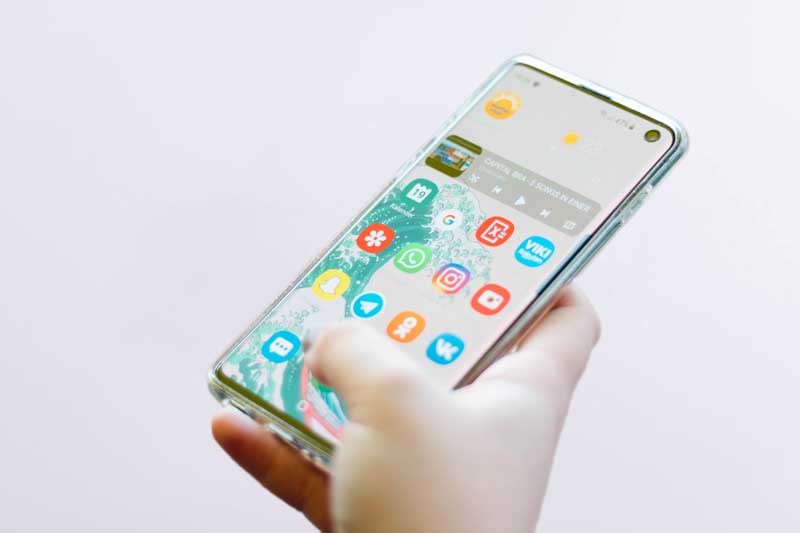 3. One mobile app
As the number of proptech amenities continues to grow, so too does the number of mobile apps needed to use them. As you incorporate more of these proptech amenities into your property, your residents will soon find themselves multiple apps daily. This can detract from the seamless living experience you are trying to create.
Vendors such as Mobile Doorman and Entrata are working to solve this headache. They have created all-in-one mobile solutions that allow residents to interact with your property from one app. Residents can pay their rent, open doors, and even schedule maintenance all from one app. Property managers get custom branding, the ability to communicate with residents as a group or individual, and engagement analytics.
And since these apps maintain an open API, they integrate with ButterflyMX. This allows residents to receive video calls and send virtual keys without ever leaving the building app. This further consolidates your residents' living experience from too many proptech apps into one.
4 and 5. Food delivery and service providers
Ordering food and then having to go down to the lobby to meet the delivery person because they either can't get into the building or can't get up the elevator is an inconvenience. So is having to take personal time because the cable technician is coming on a Tuesday afternoon. Residents want the convenience of ordering food and services online. Property managers want the security of knowing who is coming and going.
Delivery.com, Seamless, FreshDirect, UberEat, and Hello Alfred all deliver convenient at-home services. When these services are paired with the right proptech amenities, they make it to your resident's door even on days when no one is home. In the near future, ButterflyMX will enable this seamless delivery experience by providing these vendors with virtual keys to your property. All virtual key permissions can be changed at any time. Additionally, their use is recorded with a time- and date-stamped photo of the visitor. This record is then stored for 365 days.
6. Smart-home experience
Smart-home technologies represent the end goal of a 'sidewalk-to-sofa' smart building experience. By next year, 85 percent of connected home devices will be part of a connected home ecosystem, according to the research firm Gartner. Additionally, at the 2018 National Multi-Housing Council (NMHC) Apartment Strategies Outlook Conference, 57 percent of property managers said they sometimes include smart-home features when developing or renovating properties, and 21 percent always do.
While we may not be living in a Jetsons' world— yet— voice-enabled devices such as Alexa, Siri, and Google Assistant have already brought great value to millions of homes and have become the most popular way to deliver a smart-home experience. By combining these voice-enabled devices with smart lighting, thermostats, kitchen appliances, video monitoring, door locks, and electrical outlets, your residents can control their apartments with just their voice.
Companies such as Samsung and PointCentral create the hardware necessary to connect your appliances to the internet. However, without software, those appliances won't be able to talk to each other.
Dwelo and STRATIS are among the popular software vendors that offer critical middleware to connect these devices. Without it, these smart devices will not work together to create a seamless living experience. The software also allows ButterflyMX to communicate with each unit at your property. Imagine your resident walking into your building, and their apartment air conditioning turns on, the oven preheats, and the blinds automatically lower all before they even make it to their floor. That future is closer than you think.
7. Package rooms
People shop online now. Not exclusively, of course, but the fact that parcel volume has increased by nearly 50 percent since 2017 demonstrates how much online shopping is conducted. It's only going to grow. That places great strain on property managers, who are now expected to manage deliveries in addition to everything else.
Package rooms are a simple way to manage deliveries. They allow couriers to quickly and securely store packages of any size without involving the on-duty property manager, and there is no need for additional hardware or designated space that can only fit small- and medium-sized packages. A designated package room provides the following benefits:
Reduced operational costs by not hiring additional staff during peak delivery or off-hours.
Improved building operations related to accepting, sorting, and distributing packages.
Improved resident experience in knowing their packages aren't going to go missing.
On that last point, a study conducted among residents by residential property ownership group Cortland Partners indicated that 76 percent strongly preferred designated package retrieval solutions over traditional pickup, and 40 percent said they were more likely to renew their leases if their property provided a package solution.