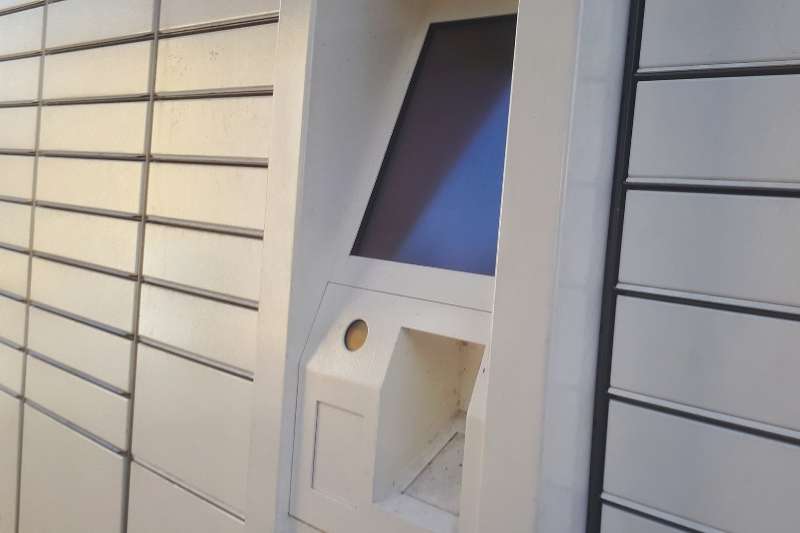 Today's renters place a premium on quick and effective package delivery. Deliveries are becoming more widespread by the day, and it's up to the property owner or manager to ensure a hassle-free experience. Smiota, a smart locker company, offers one package management solution.
But are Smiota package lockers the right fit for your multifamily property? In this review, we'll take a closer look at Smiota smart lockers and compare them to the competition.
This review post covers:
About Smiota
Founded in 2014 by Manju Kashi, Smiota is a smart locker company that focuses on storage solutions. Smiota offers standard smart lockers, along with refrigerated and frozen lockers. It also offers an app for residents to facilitate deliveries, and software for property managers to access real-time delivery status updates.
Smiota smart lockers are also known as PoDs, or Points of Delivery. PoDs have compartments sized to accept small, medium, and large packages. Couriers must decide on the size of a compartment before placing their packages into a locker. Once delivery is complete, residents receive a notification by text or through the Smiota mobile app, allowing them to pick up their package.
How big is the Smiota package locker?
Smiota's standard, 13-door locker is 78.35 inches tall, 25 inches deep, and 39.37 inches wide, accompanied by a touchscreen interface. Other Smiota lockers have different depths and widths because they offer compartments of different sizes. You can purchase additional lockers and connect them to the standard locker unit.
How a Smiota package locker works
First, a courier gains access to the Smiota package locker system by entering a delivery PIN or scanning a QR code. The courier then searches for the recipient's name using the locker's touchscreen and selects a locker that is the appropriate size for their package. After the courier scans the package, the selected compartment door opens.
To complete the delivery, the delivery driver places the package in the compartment and signs out on the touchscreen. Then, Smiota sends a delivery notification to each package recipient through the Smiota app or by text. Residents can choose to pick up their packages using either a QR code or a PIN number.
Should you get a Smiota package locker for your apartment building?
Now that you know a bit about Smiota's delivery process, you're ready to see how it compares to other package management solutions. Keep reading to learn more about Smiota package lockers and how they may perform against the competition.
Features
Notifications sent to residents upon package delivery
Samsung touch display and interface
QR codes allow for contactless delivery
Smiota locker cost
Exact pricing is unavailable on Smiota's website, especially because customers can choose between different types of lockers and how many lockers they buy. To get your quote, reach out to Smiota directly.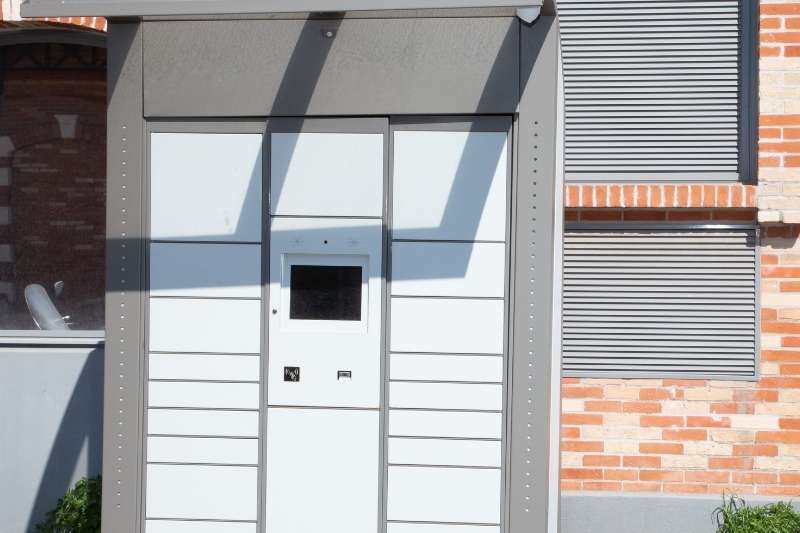 Pros & cons
Pros:
Notifications sent to residents immediately after delivery
Compartments large enough to hold most packages
Cons:
Extra hassle for couriers: Sure, allowing couriers to select locker size is a novel idea. But a courier with hundreds of deliveries per day might simply — and rightly — choose to skip this step and leave packages with the front desk.
Complicated delivery process: Locker size isn't the only complication facing a busy courier. With Smiota, a courier must search for residents by name, wait on the system to scan their barcodes, and manually sign out. This process might add up significant time, and couriers know that.
Very large packages might not fit: Smiota does offer an "overflow" package unit. However, even Smiota's biggest units may fail to accommodate large deliveries like furniture.
Smiota package locker alternatives
After taking a look at the pros and cons of a Smiota package locker system, you may be wondering about other, more efficient ways to manage package deliveries.
There is one: The package room — which offers all the conveniences of a package locker without any of the downsides.
Why a package room is better than package lockers
Package rooms may beat out package lockers in terms of time, money, and space saved. Choose a package room over a locker and watch the benefits pile up.
The advantages of package rooms include:
No compartment size limits: Packages with unusual dimensions, or packages that are simply very large, may not fit in a package locker. If there's one thing a package room has in abundance, it's space.
More affordability: All a package room requires is a smart video intercom. When you consider the costs of not only one locker unit, but all the supplementary locker units you'll need as well, the costs can add up fast.
No wasted space: An unused storage closet or a spare office is a perfect place for a package room, turning your multifamily property into a model of efficiency. Package lockers don't just take up space — their sheer size may prevent you from installing other amenities.
Watch how ButterflyMX works:
Comparison of Smiota package lockers with ButterflyMX package room
While Smiota package lockers may be convenient under certain circumstances, a ButterflyMX package room might be easier to access than a package locker system. Flexibility is one of the biggest points in ButterflyMX's favor.
Imagine trying to adapt a package locker to the specific needs of your multifamily property. Want to swap out a locker for one with more compartments, or even add a single unit? You'd need to deal with the time (and the exorbitant costs) of installing or removing locker units that will only take up space, anyway.
In contrast, one video intercom and some shelves later, you're already set up with ButterflyMX.
You know how easy setting up a package room is. Delivery is just as simple. Using a designated delivery PIN, couriers delivering to ButterflyMX buildings can gain entry to the building itself as well as the package room. Once they're in the building, couriers can leave their packages, no matter how large, and go. The ButterflyMX intercom ensures security by taking a time- and date-stamped photo of every room entry activity.
For all of Smiota's emphasis on certain aspects of package management, couriers attempting deliveries to Smiota lockers may not have an easy way inside of their buildings. And when couriers do manage to get in, there's always the chance that their packages won't fit in the lockers. 
Smiota vs. ButterflyMX
Smiota package lockers certainly have their uses. But as an experienced property manager, you know that versatility and ease of access are the deciding factors in a successful package delivery experience. Package rooms are the best way to provide that versatility — and the best package rooms rely on ButterflyMX.
| Feature | ButterflyMX | Smiota |
| --- | --- | --- |
| Contactless delivery | Yes | Yes |
| Secures courier entry into the building | Yes | No |
| Accepts oversized packages | Yes | No |
| IP65 rated | Yes | No |
| Quick and easy delivery system | Yes | No |
Disclaimer: ButterflyMX provides these blog posts to help our customers and potential customers make the right business decisions for them. Our blog posts are based on the information we have available to us at the time of writing.