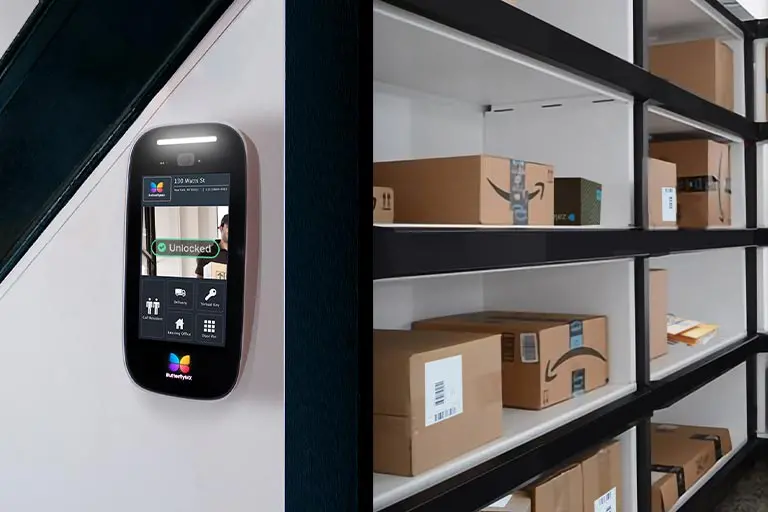 Package deliveries are on the rise — and so is the cost of having building staff manage deliveries. Consequently, many property managers are seeking better ways to accept deliveries and distribute packages to residents.
Some real estate professionals believe that package lockers are best; however, they lack the flexibility needed to accommodate large items. Additionally, they're a pain to use — fussing with each individual locker gets old quickly.
Not to worry, there's a better solution: package rooms. Delivery people love them because they don't have to fumble with placing packages one-by-one into individual lockers. Residents love them because their packages (no matter the size) are safe but easily accessible. And building staff love them because they no longer have to manage packages!
There's more good news: With a bit of creativity, you can convert almost any space into a package room. And if you already have a designated package room, there are a few things you should do to optimize it for both security and scale.
This post covers:
How to improve your existing package room
If you already have a package room, you're well on your way to simplifying deliveries at your building. Of course, there's always room for improvement.
Here are three ways to improve your existing package room:
Install an automatic door closing mechanism on the package room door. It'll help keep your residents' packages secure at all times.
Invest in motion-sensor lighting or motion-sensing bulbs. The motion sensor will turn on the lights when it senses activity inside the room. As a result, couriers and residents won't have to enter a dark room and search for a light switch.
Add video surveillance and signage. More often than not, the idea that someone is watching is enough to deter a would-be thief from stealing a package that doesn't belong to them.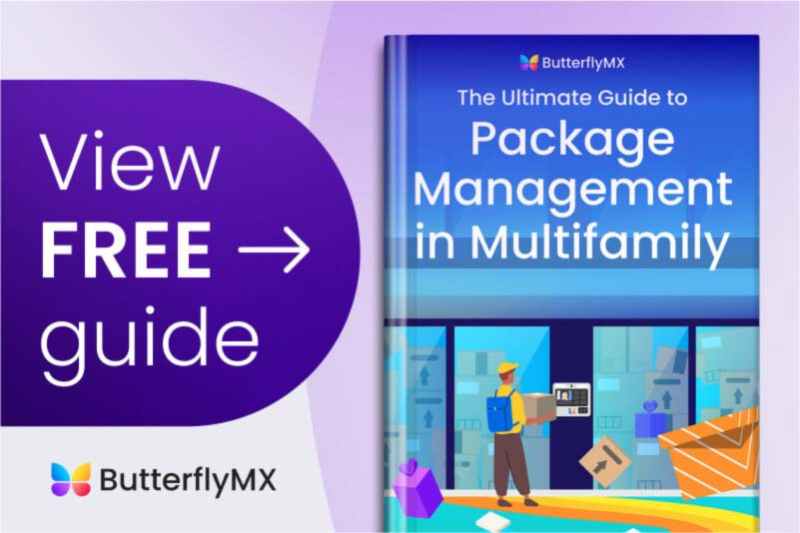 How to set up a new package room
If you don't already have a package room in your apartment building, it's time to invest in this simple delivery management solution. The best part: It's easy to set up a package room.
Here are the four steps to setting up a new package room:
1. Choose the right location
Package rooms are a great delivery management solution because they make use of existing space. That said, you still want to choose your location carefully.
Make sure your package room location meets these recommendations:
At a minimum, designate a 10′ x 15′ room for an average 300-unit property. (Ideally, select the largest room available to account for future package volume growth).
Look for a space in which you can install shelving to keep packages organized.
The room should be easily accessible to both residents and delivery carriers, but shouldn't be publicly accessible.
If you're planning to install ButterflyMX's package room solution for added security and efficiency, make sure you have the necessary wiring in place. Try to select a location in which you can install the intercom against the wall, preferably on the door strike side to avoid additional wiring.
Watch how ButterflyMX's package room works:
2. Ensure power & internet access
Make sure that whatever room you choose has access to power and the internet.
Many products and services you'll want to add — such as electronic door locks, cameras, and intercoms — require it. If you have a light switch and an ethernet cord available in the room, you should be good to go. If not, your electrician should be able to get you set up.
3. Add shelving
Shelving helps keep packages organized, tidy, and — most importantly — easy for your residents to find. Choose adjustable wire or metal shelving because they allow for changes in the future. In terms of placement and sizing, here's what we recommend:
Height recommendations:
1st shelf – the bottom should be 30″ from the ground.
2nd shelf – the bottom should be 46″ from the ground.
3rd shelf – the bottom should be 60″ from the ground.
4th shelf – (optional) should be 72″ from the ground.
Depth recommendations:
Shelves should be between 18-24″ deep depending on the depth of the room.
Width recommendations:
Use fewer columns to support the shelves, as they can limit the acceptable width of packages that will be placed on the shelves.
Go a step further and organize your shelves to help residents find their packages quickly. Create signs to organize the shelves alphabetically by name or numerically by unit number. That way, a resident can go to the shelf with the corresponding letter or number to find their packages.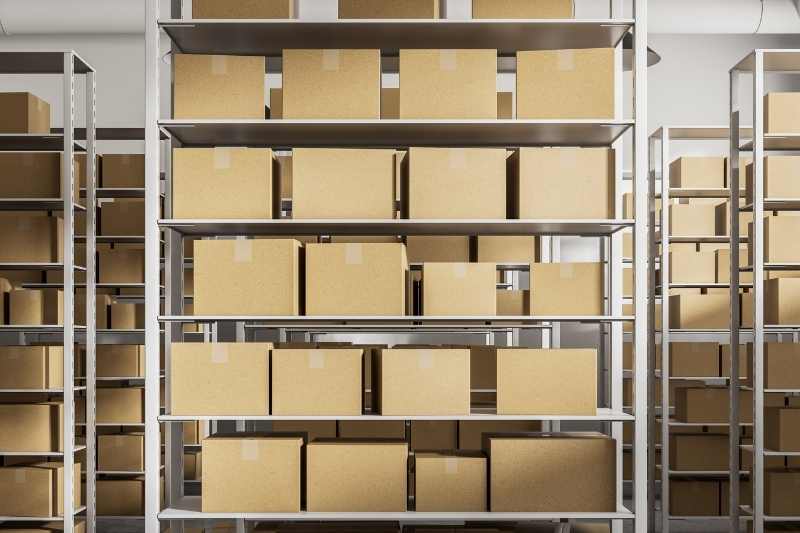 4. Install video surveillance and signage
If you want to add another layer of security to your package room, install simple video surveillance and signage.
Many companies sell easy-to-install cameras that require little to no wiring. For example, Amazon's Blink Cam and Google's Nest Cam offer free video and audio recording.
For added security, combine your camera with a sign inside the package room that states, "This room is under video surveillance." That's usually enough to scare any would-be thief from taking a package that doesn't belong to them.
Takeaways
Following the steps and recommendations above will help your building cut down on package mismanagement and theft — saving you time and money.
Of course, the most important part of any package room is the intercom that controls access into it. If you're investing in a package management solution, be sure to choose a smartphone-based video intercom system that's affordable to install and easy to use.