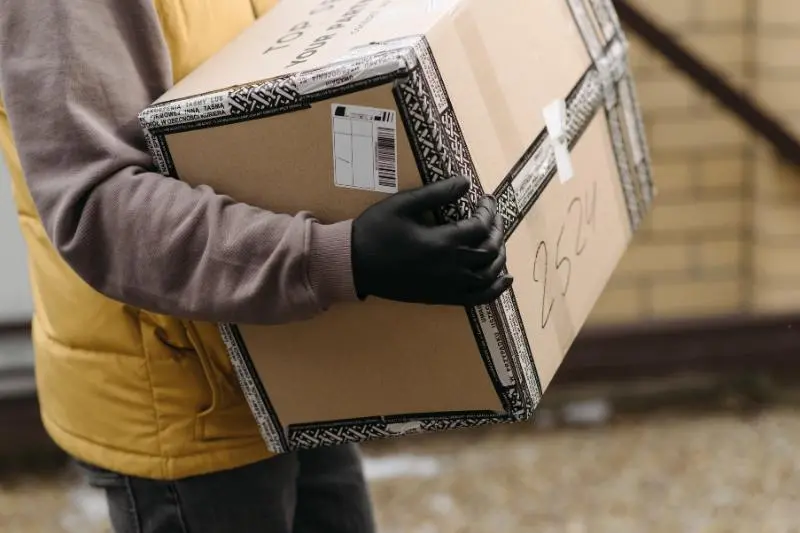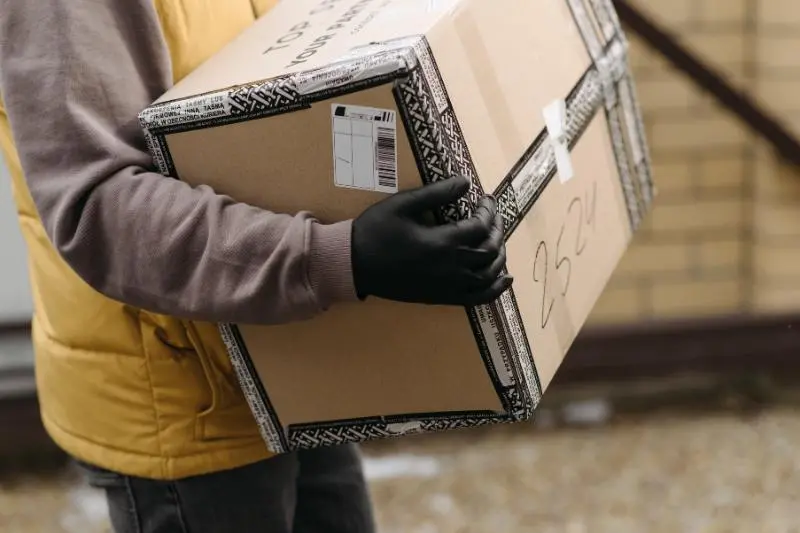 Key takeaways
A porch pirate is a thief who steals packages from the porch or doorstep.
Package theft is common across the U.S. with millions experiencing it every year.
If someone steals your package, you should file a police report and contact the seller, delivery service, and property manager.
A video intercom, package room, and security camera are ideal solutions to prevent package theft.
The best package theft solution is the ButterflyMX package room.
Package theft is a widespread issue and a serious concern for apartment residents. As a property manager or owner, you need an effective package delivery solution to prevent theft and keep your residents' deliveries safe.
Read on to learn more about the pervasiveness of package theft and what you can do to combat it. We'll also explore the best package theft solutions for apartment buildings.
In this post, we cover: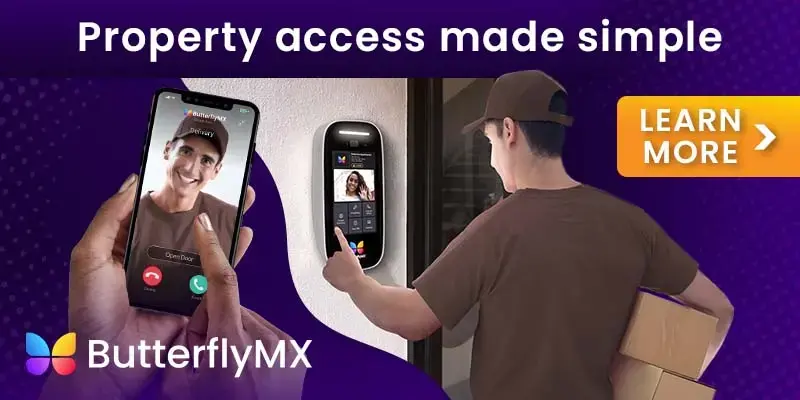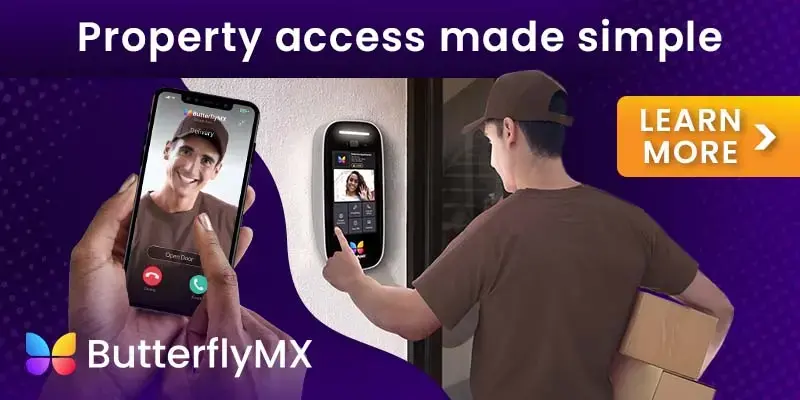 What is a porch pirate?
A porch pirate is a thief who steals packages from porches or doorsteps of single-family or multifamily properties.
Porch piracy is the act of stealing packages that haven't yet been picked up by the intended recipient. It most often occurs after delivery, when parcels are left unattended. That said, it can also occur at other stages of the shipping and delivery process. Porch pirates target single-family homes and from stoops or lobbies of apartment buildings.
Is stealing a package a felony?
Stealing a package may be a felony, depending on the state.
Currently, there are eight states that classify stealing a package as a felony:
Texas
Michigan
Oklahoma
Arkansas
Tennessee
Georgia
New Jersey
Kentucky
How common is package theft?
Package theft is common enough to impact millions of Americans every year, according to Security.org. In fact, 17% of Americans have experienced package theft in the last three months.
As online shopping increases, so does the prevalence of porch piracy. To combat this, multifamily properties can integrate package delivery solutions for residents.
Numerous studies and research have revealed the rampancy of package theft:
Seattle is the worst metropolitan area to experience package theft.
Porch pirates have stolen more than $8 billion in packages in the past year.
88% of adults are concerned their packages may be stolen.
Packages stolen are worth approximately $50 on average.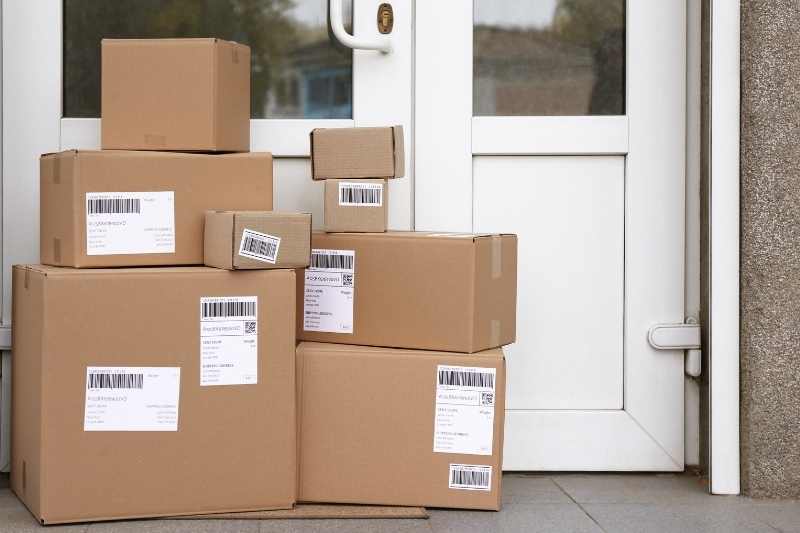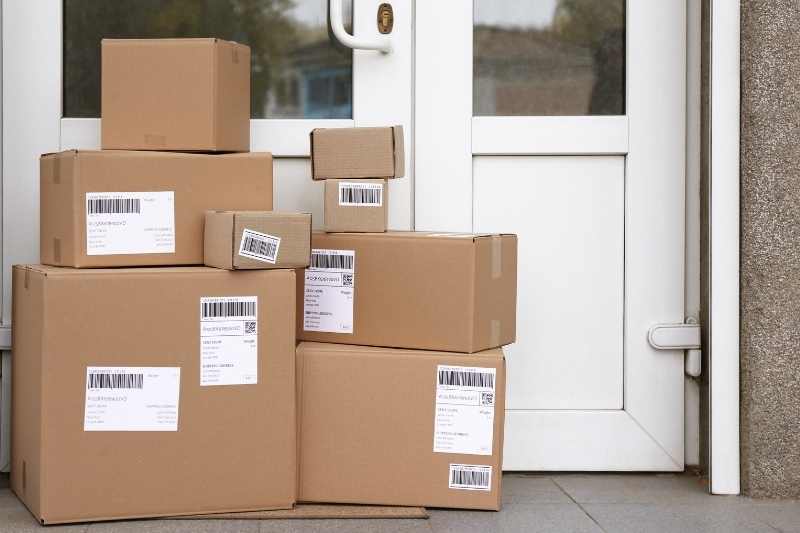 What can you do if someone steals your package?
If someone steals your package after it is delivered, you should:
File a police report. It's vital to record what happened to your package with the police department — despite it having little effect. Unless your property or neighborhood is experiencing severe package theft, the police likely won't investigate any further. Regardless, if you have video or photos of the theft, give them to the police to potentially prompt an investigation.
Contact the seller. Reach out to the seller about the stolen package. Many online retailers, such as Amazon, will refund you almost instantly. However, the seller's policy will determine how to get a refund or replacement if possible.
File a claim with the shipping company. Some sellers require you to file a claim with the shipping company before moving forward. While it may not be required, it's important to contact the delivery service for any potential assistance they may provide.
Contact property management. If you live in an apartment building or rental property, it's beneficial to bring the package theft to the attention of the owner or property management. In turn, the property is more likely to implement a package delivery solution — especially if other residents are also experiencing package theft.
How serious is package theft?
Package theft is considered a crime, but the charges depend on state and federal laws. For instance, stealing USPS mail or packages is a federal felony. Conversely, stealing other types of packages is considered a misdemeanor in most states.
Who is liable if a package is stolen?
Unfortunately, there are no laws that place the responsibility for stolen packages. After all, pinning who is liable for stolen packages is complex as it involves multiple parties: the seller, the shipping company, and the consumer.
With that said, it's best you refer to the shipping company's policy and contact the seller for possible assistance.
How to prevent package theft in apartments
A whopping 80% of Americans shop online regularly — and experts believe online shopping rates will only increase in the future. On top of that, 41% of Americans receive three to five package deliveries per month. So, for a 100-unit apartment building, that's up to 500 packages delivered every month!
With that said, you need a reliable way to store residents' parcels. By investing in package theft prevention solutions, you'll enhance the resident experience, boost retention rates, and provide peace of mind for your residents.
The top three package theft solutions for apartment buildings are:
1. Install a video intercom system
The best way to prevent package theft is to ensure that packages are left inside the building, not outside on the stoop. So, you'll need a way to get delivery carriers through the front door.
The best property access solution for couriers is a video intercom system. With a cloud-based infrastructure, video intercoms allow property managers to grant independent access to major couriers with delivery PINs. Additionally, you should consider an intercom with a wide-angle camera that takes time- and date-stamped photos of every entry event for added security.
Benefits of a video intercom include:
Independent access. Couriers can access the building without assistance, allowing them to leave packages inside, away from porch pirates.
Built-in directory. In the event that the courier is a different driver and doesn't know the PIN code, they can use the built-in directory to request access from the resident. In turn, the call goes directly to the resident's phone, letting them grant access from anywhere.
Delivery passes. Residents can empower delivery drivers to enter the property with a delivery pass. Delivery passes are single-use, six-digit codes residents can paste into the delivery instructions of their order. That way, their delivery driver can access the property without requesting access.
Learn how to manage delivery PINs with ButterflyMX:
2. Invest in a package room
Even if you've installed a video intercom at the front door, your building could still be susceptible to package theft. Without a secure place to store packages, couriers must leave parcels in a vestibule or lobby. That's better than the front porch, but it's not as secure as it could be!
So, you should also invest in a package room. Having a delivery management solution will free up time for property staff while ensuring packages are dropped off in a secure spot for residents to pick them up.
When a courier arrives at the package room, they use their delivery PIN to enter the room and select which residents have received packages. Then, they simply leave packages on the shelves for residents to collect. Afterward, residents get an automated notification when they've received a package. Most importantly, residents can access the room 24/7 to retrieve their deliveries.
3. Install security cameras
Even if you have a video intercom system and a package management solution, security cameras are an effective way of deterring porch pirates.
Security cameras are effective in two ways:
Deterring thieves. Sometimes, knowing they're being filmed is enough to deter porch pirates.
Catching package thieves. In the event that package theft does occur, having strategically placed security cameras can help you identify the thief and hold them accountable.
Install security cameras in at least two places: at the building's front entrance and within the package room. Having video surveillance at these key points will help you catch anyone taking a package that isn't theirs.
Best package theft solution
The best package theft solution is ButterflyMX. The ButterflyMX package room makes it easy to ensure successful deliveries and prevent package theft.
Here are the benefits of choosing ButterflyMX to manage package deliveries:
Simple property access and delivery for couriers and residents.
Time- and date-stamped photos of every courier who enters the package room.
Automatic notifications — either a push notification through the mobile app or a text message/email — are sent to residents upon receiving packages.
Delivery PINs and passes for streamlined deliveries.
Easy and affordable installation.
With more than 20,000 five-star reviews and 10,000 installations, ButterflyMX is a top-rated, cloud-based access control provider you can trust. Prevent package theft, delight your residents, and make access simple with ButterflyMX.