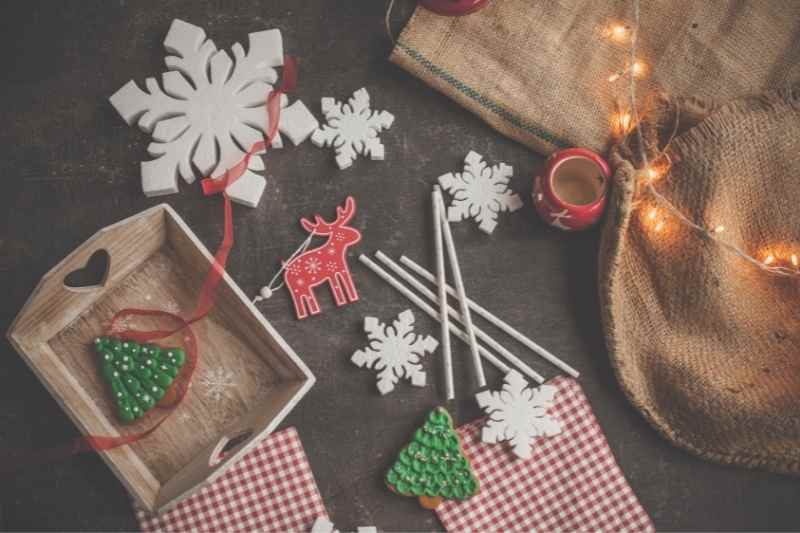 Everyone has different feelings about the holiday season. While it's a time of giving and thoughtfulness, it can induce stress for many. And as a property manager, one of the toughest parts of the season is managing mountains of package deliveries and increased waste generation.
But there are many small steps that you can take to ensure a sustainable holiday season. Having sustainable holidays doesn't have to mean forgoing fun or festivities. Rather, it means celebrating the holidays in a way that's kind and thoughtful to the environment and our planet.
Read on for tips on promoting sustainability at your multifamily property this holiday season.
This guide covers:
The sustainability issue during the winter holiday session
According to a Stanford University study, Americans throw away 25% more trash than usual between Thanksgiving and New Year's Day. That accounts for a million extra tons of garbage per week. Researchers have estimated that if every American family reused two feet of holiday ribbon, the 38,000 miles of ribbon that are saved could tie a bow around the planet. And that's a whole lot of waste prevented.
In addition, the increased popularity and convenience of online shopping have made matters worse. Data from Statista shows that 47% of Americans are likely to use a same- or next-day delivery service when purchasing items online.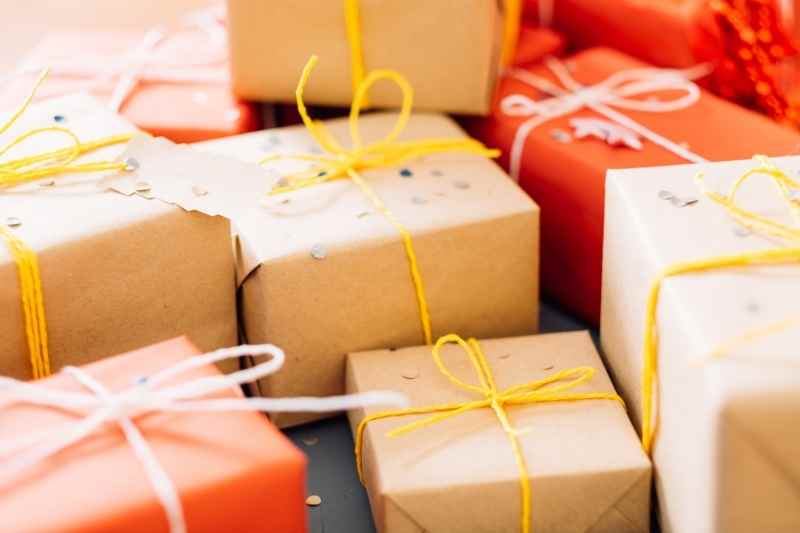 While convenient for customers, these expedited shipping options are harmful to the environment. Not only do they require excessive packaging, but the mode of delivery transportation also produces an unnecessary carbon footprint.
For example, instead of the delivery courier making the trip to your property one or two times a week, they might need to make the trip every day to meet delivery speed expectations. And each year, online sales and the subsequent delivery fleets reach all-time highs. Experts predict that online holiday season shopping will increase 14% year-over-year. 
Watch how the ButterflyMX package room works:
Package delivery problems at multifamily properties
The COVID-19 pandemic contributed to the year-round increase in package deliveries at multifamily properties. From everyday essentials to luxury goods, residents now are more likely to rely on delivery services than to shop in-store.
What's more, more brick and mortar stores than ever have been closing their physical storefronts and moving online. Therefore, multifamily properties have been dealing with the package management conundrum for years.
However, what's not discussed nearly enough is how to manage the excessive waste that these package deliveries generate. Alongside an increasing emphasis on ESG and LEED certifications to combat the effects of climate change, waste management should play a more significant role in such discussions.
Although sustainability in buildings should be a year-long conversation, the holiday season is a great place to start. The winter holidays promote a sense of gratefulness and service, and we should also extend those feelings to the planet as well.
5 ways to promote sustainable holiday practices among residents
When it comes to sustainability, small steps go a long way. Although climate change may feel like an insurmountable problem to tackle, a couple of changes in our daily habits can really make a difference.
This holiday season, promote sustainable holiday practices among your residents in a fun, thoughtful, and engaging way.
Here are five ways to promote sustainable holiday practices:
1. Host DIY gift wrapping events for residents
Wrapping paper arguably generates the most waste during the holiday season. It's often used once and thrown away. One way to encourage residents to gift sustainably is to host DIY gift wrapping – and even gift-making — bonding events.
Chances are that residents have recyclable materials, such as newspapers, magazines, paper bags, and cardboard boxes, lying around their apartments. These materials make great substitutes for wrapping paper, and, best of all, residents can get creative wrapping gifts in them. For example, they can paint over newspapers and paper bags to make them look more festive. Or, they can avoid using paper entirely by using decorative boxes or bins – which recipients can keep and use to store materials. It's like giving two gifts in one!
Such events will encourage residents to be more creative and sustainable this holiday season while fostering a sense of community within the building. Resident events for a cause tend to attract more participants and invoke organic connections.
2. Add more recycling bins
Ensure that residents recycle by making it extremely convenient for them to do so. The recycling room or bins in your building will probably be overfilled on most days this holiday season. So, consider adding more recycling bins throughout the hallways on each floor. Residents will see these additional bins and think twice before throwing recyclables out in the landfill.
In addition to packaging and wrapping paper, residents also have more food waste during the holidays. After all, residents are much more likely to cook and host group gatherings, which means they'll generate more food scraps than usual.
If your building doesn't already have a composting bin or program, consider adding one. Local farmer's markets tend to organize composting programs. And if not, contact your local government office to see if there's a county-wide program your property can join. There are also several ways you can compost in your outdoor space.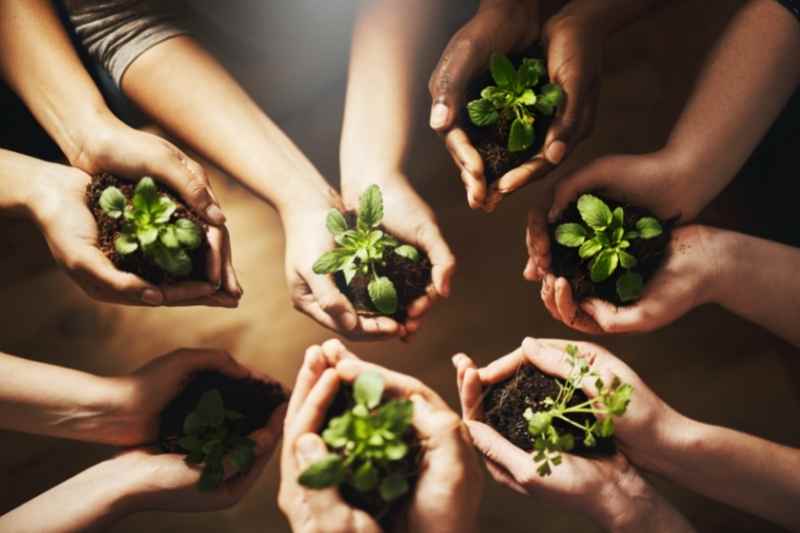 3. Remind residents to "shut down" their units while on vacation
Many of your residents may choose to travel during the holiday season. One easy — yet often forgotten — way to conserve energy is turning all lights and electronics off before leaving for a long trip. According to the Natural Resources Defense Council (NRDC), around 25% of residential energy consumption is generated from idle devices. That's an estimated $8 million and 64 billion kilowatt-hours of electricity wasted each year.
Especially when residents are away from their homes during the holidays, they should turn off all the lights and unplug devices before traveling. This is especially important for those who choose to hang up holiday lights in their units. Not only will this save residents money on their utility bills, but it will also improve the building's overall energy efficiency.
4. Promote options for combined orders
We currently live in an "on-demand" society. In other words, residents see on-demand services, such as food delivery, housekeeping, and even package delivery, as the expectation. However, same- or next-day deliveries come with a cost: excessive packaging materials and delivery truck fuel. Although it might be convenient to receive purchased goods right away, it's not always necessary.
Most of the time, residents can wait a few extra days for their holiday deliveries. Even better, they can combine their deliveries and have them arrive in the same box. This reduces the number of boxes your maintenance crew needs to recycle, benefits the environment, and decreases your building's carbon footprint.
So, encourage your residents to buy in bulk and choose the reduced packaging option when online shopping. You can entice them by setting up a friendly competition among residents for which unit or floor can have the least number of packages delivered per month. Or, group the units by their household size and partner with a local business to provide the winning group with gift cards to their stores.
5. Organize a donation drive
The holidays will likely bring out the charitable spirit in residents. So, it's a good time to remind them of community members who can't celebrate the holidays due to extenuating circumstances. Some might even live in your very building.
Organize a donation drive to help those in need. Chances are that residents have items — or receive gifts — that they don't use or need. But those items can make a world of difference for someone else. Contact your local hospital or charity to coordinate donation distributions.
The sustainable gift for your property
As you know, package deliveries don't start or end during the holiday season — your multifamily building receives packages all year long. And how your building manages packages affects the experiences of your staff, residents, delivery couriers — and, in some cases, the value of your property.
Setting up a package room in your building can be an invaluable gift to everyone involved. With the ButterflyMX package room, your staffers don't need to waste countless hours managing deliveries, and residents have the freedom to retrieve their packages any time of the day.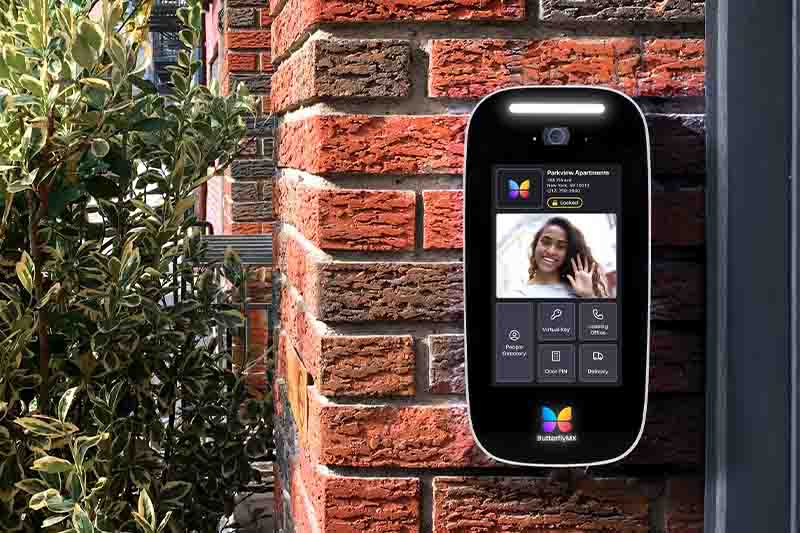 Package rooms also streamline the package delivery process for couriers. All they need to do is scan each package on the intercom system, select the resident recipient, and securely place the packages in the room. Residents will immediately receive a notification about the delivery and just need to scan a QR code or insert a PIN to access the room and retrieve their packages.
Don't have space in your building for a package room? Not a problem: Simply enable the Delivery Pass feature on your front entrance intercom. That way, residents can send package and food delivery drivers a one-time PIN to enter the building and place deliveries inside the building.
An efficient package delivery management system is one of the most sought-out amenities that modern residents seek when apartment hunting. Implementing a delivery management solution this holiday season is one of the best gifts you can give to your building community. It'll make staff and residents feel cared for, provide a sustainable way to handle deliveries in your building, and attract prospects.