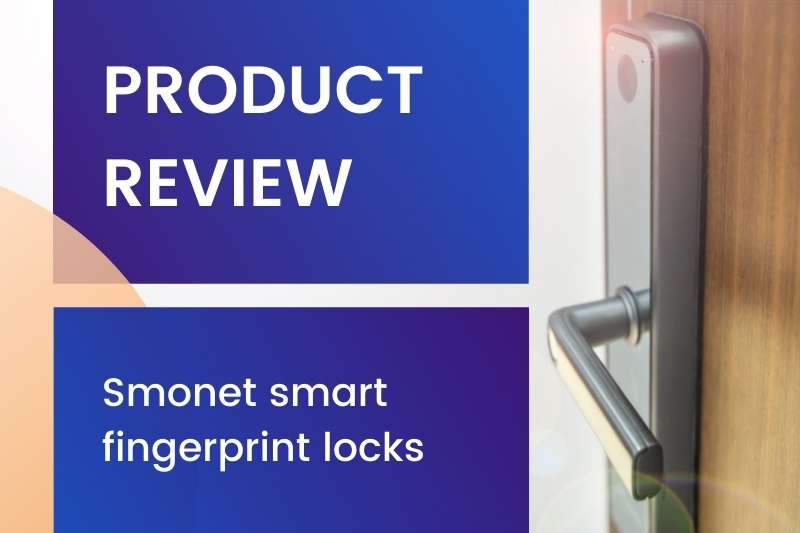 One of your many responsibilities is to maintain secure yet convenient access throughout your residential or commercial building. So to achieve that level of security, you might consider upgrading the locks on doors to apartment units or shared spaces. And one lock to consider is the Smonet smart lock.
The Smonet smart lock is a type of fingerprint lock that enables keyless entry and offers other convenient features. Read on to learn more about Smonet fingerprint door locks and whether you should purchase them for your property.
This post covers:
About Smonet
Founded in 2007, Smonet specializes in door locks, advanced remote monitoring, and surveillance systems. Catering to homeowners, small businesses, and large enterprises, Smonet is dedicated to making homes and businesses more secure and comfortable.
Smonet's product catalog includes:
Smart locks
Security camera systems
Home security packages
Mini projectors
Video doorbells
To deliver a positive customer experience, Smonet ships products from its local warehouse within 48 hours of purchase. The company also offers after-sales technical support to help customers resolve any issues with their products.
If a customer isn't satisfied with a Smonet product, they can apply for a refund within 30 days. Smonet products may also have a 12- or 24-month warranty.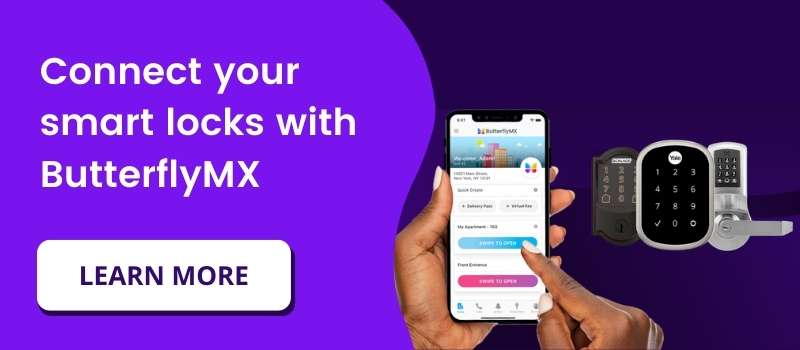 Overview of Smonet smart locks with fingerprint readers
Smonet offers several different smart locks, as well as accessories like WiFi gates and video doorbells.
But only two smart lock models include the fingerprint reader:
Smonet ZNS-H001: This lock has a lever handle and a traditional keyhole. Residents can unlock the door with seven different methods, including a smartphone app, passcode, fingerprint, Bluetooth, IC card, WiFi Gateway, or mechanical keys. This fingerprint door lock also works with Alexa and Apple Watch.
Smonet ZNS-Y001: This model is a deadbolt lock that you can install alongside an existing door handle. It also features a keyhole to accept physical keys.
Features
Long battery life: The locks can provide 5000 openings for half a year with 4 AA batteries.
Auto lock: Users can set the door to automatically lock between 5 – 900 seconds are unlocking the door. The door will also automatically lock for five minutes when someone enters an incorrect password more than five times when using the keypad.
Fingerprint access: Smonet's smart fingerprint locks can read a fingerprint in 0.5 seconds and unlock the door in 1 second.
Mobile app: Smonet smart locks appear to pair with two mobile apps for smartphone-based access: the TTLock app and the Sciener app. It's unclear which app tenants are supposed to use or how the apps differ.
Remote password sharing: Residents can generate up to 500 timed, recurring, or single-use passcodes to share with friends, family, and service providers.
eKeys: Instead of digital passcodes, tenants can create and send eKeys to trusted visitors, who must download the TTLock app or Sciener app to use them.
Material: Both Smonet smart locks with fingerprint readers are made of zinc alloy.
Smonet smart lock pricing
Depending on the model and features, Smonet smart lock with fingerprint reader pricing varies from about $136 – $170 per lock. Expect to pay for more extras, like the WiFi or smart lock gateway.
Watch how to use the ButterflyMX keypad:
Pros & cons
Pros:
Easy installation.
More secure than traditional locks — fingerprints can't be lost or stolen as cards or codes can.
Fingerprint locks are faster and more convenient than traditional locks — the user's finger acts as a credential.
The locks support remote access via a mobile app.
Cons:
Smonet doesn't appear to publicize how many fingerprints their smart locks can store.
Initial setup may be slow and tedious; all users must be scanned at the lock before they can use their fingerprint for access.
The locks run on four AA batteries. Battery failure could result in an inoperable lock.
Smonet smart locks may not integrate with other proptech or access control solutions.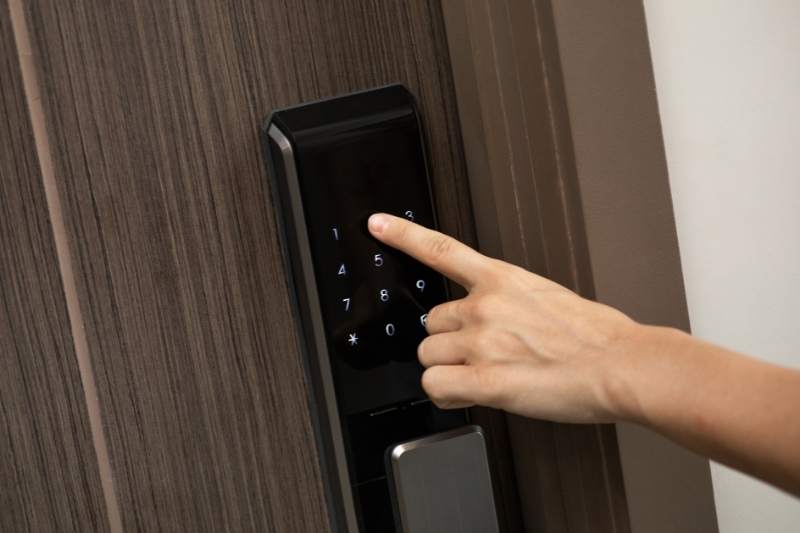 Should you get a Smonet smart lock?
Smonet smart locks with fingerprint credentialing may be a dependable solution for multi-tenant buildings. The locks appear to be reliable and offer several entry methods, including fingerprint scanning, which is convenient and fast.
Alternatives to Smonet smart locks
UltraLoq makes a similar smart lock — the U-Bolt Pro — albeit with a different design. It's equipped with a keyless entry fingerprint reader and a keypad built for passcode entry. The U-Bolt Pro is built for both home and commercial applications.
The Sifely Keyless Door Entry Lock is another alternative to Smonet smart locks. Similar in design to Smonet, this lock features biometric entry, a keypad, and a mobile app. It's suitable for home and commercial applications.
Finally, another alternative to a Smonet fingerprint lock is a smart lock that integrates with ButterflyMX.
ButterflyMX smart locks
ButterflyMX is the leading access control technology provider for multifamily, commercial, and gated communities.
As part of their unified property access control solution, ButterflyMX integrates with more than 80 smart lock models. As a result, you can connect your building's smart locks with the ButterflyMX system, empowering residents to manage access and navigate every entryway from the ButterflyMX app.
ButterflyMX offers solutions designed to control access at your front door or gate — namely, their video intercom — as well as solutions for interior entry points. So by choosing smart locks that connect with these other powerful access control devices, you'll enjoy a seamless access experience throughout your building.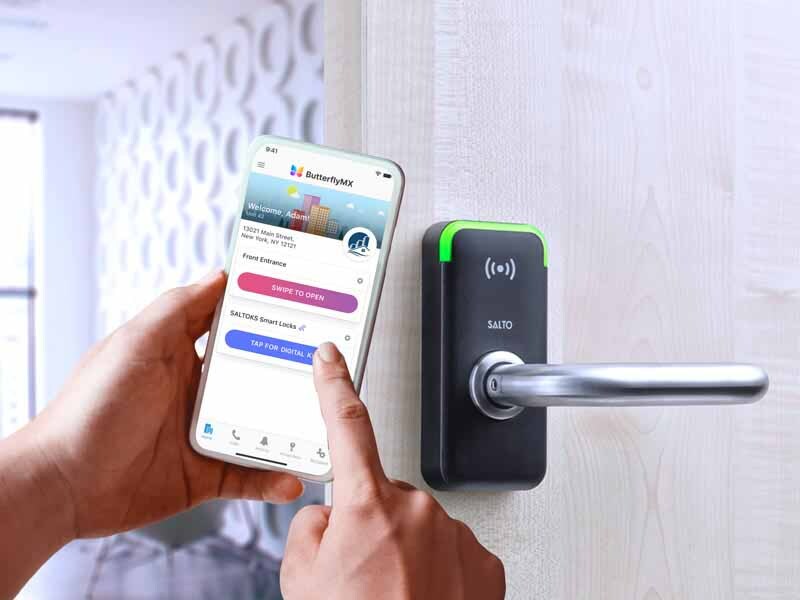 Takeaways
Smonet offers two smart fingerprint locks: the ZNS-H001 and the ZNS Y001.
Smonet door locks pair with a mobile app and offers many entry methods, including keypad passcodes and fingerprint scanning, among others.
Instead of a Smonet fingerprint smart lock, you may want to purchase smart locks that integrate with ButterflyMX for best results.
Disclaimer: ButterflyMX provides these blog posts to help our customers and potential customers make the right business decisions for them. Our blog posts are based on the information we have available to us at the time of writing.