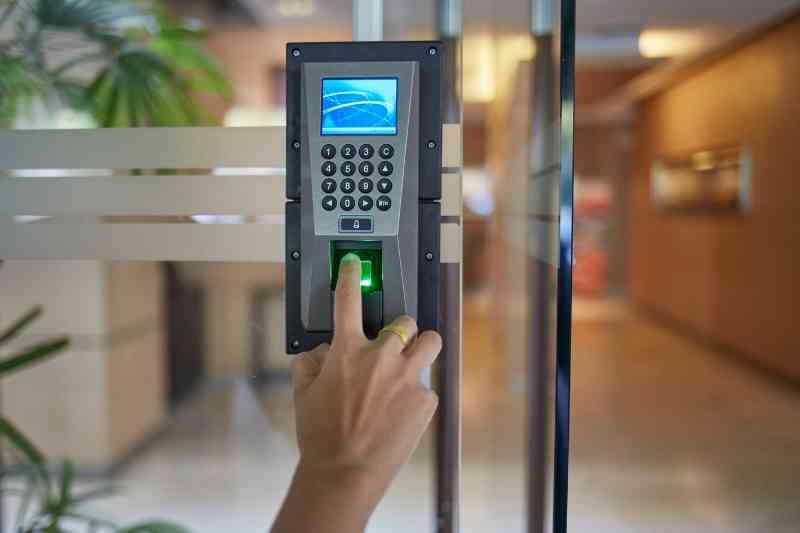 Ensuring simple yet secure access is key for every property. So, choosing the right locks for your multifamily or commercial building is vital. Using a fingerprint lock as your commercial door lock eliminates the cost of having to replace physical keys. Biometric locks are also secure and easy to use.
Read on to learn what a fingerprint lock is, how it works, the benefits of biometric locks for commercial doors, and our picks for the five best fingerprint locks.
In this post, we cover:
What's a fingerprint lock?
A fingerprint lock is a type of biometric lock that uses your fingerprint as a credential. To do this, the lock scans and saves each tenant's fingerprint. The lock will then use a person's fingerprint as the access credential whenever someone attempts to open the door, and will unlock if the fingerprint is a match.
Most locks store dozens or even hundreds of fingerprints which makes them a convenient choice for multifamily and commercial buildings.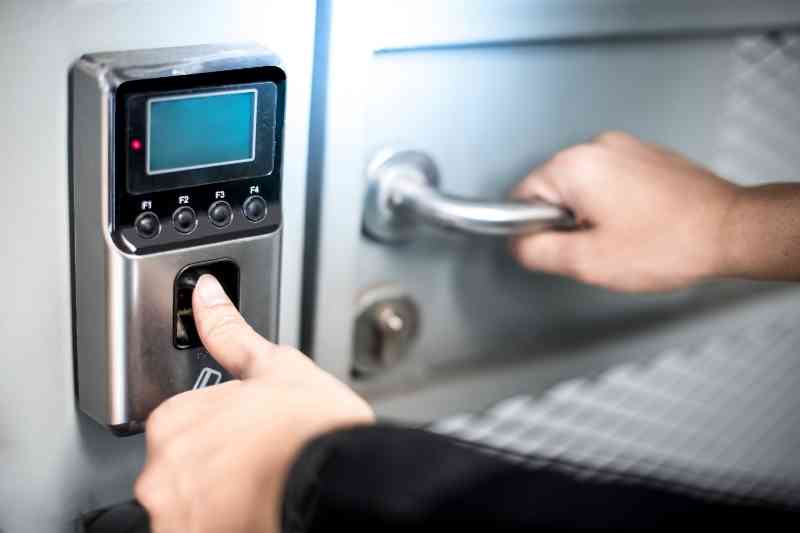 How does a fingerprint lock work?
A fingerprint smart lock uses your fingerprint as a biometric credential and converts this data into a numerical pattern. Then, the lock uses this information as the credential for opening the lock.
The average lock only needs about half a second to scan and read a fingerprint. From start to finish, opening a door with a biometric lock only takes around 2 seconds, which makes it a quicker alternative to physical keys.
To set up your lock, you'll need to have each tenant and staff member scan their finger at the lock so that you have their print on file. That way, the lock can save their print and recognize it when they need to unlock the door.
Many locks pair with mobile apps or software that allow you to monitor usage at your building. This allows administrators to grant and revoke access, as well as track who's coming in and out of the building.
How do I add new users to my fingerprint lock?
Choosing a biometric lock that's compatible with an app is the best way to add new staff members' and residents' credentials to the lock.
To do this, open the app and launch the access management tab to add a new user. Then, start the process of scanning the resident's fingerprint. The resident or staff member will have to scan their print several times to properly register in the system.
For an accurate read, ensure that the individual's hands are clean before scanning their print.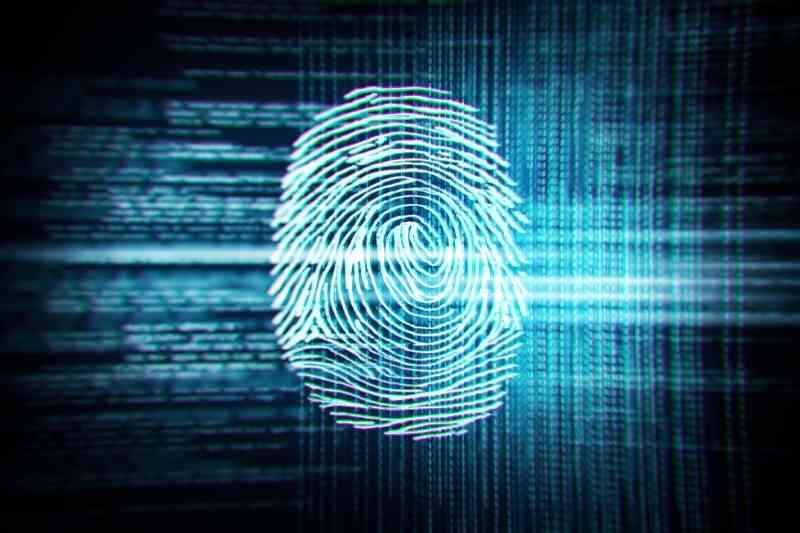 How to install a fingerprint lock
You can hire an installer to set up your lock or do it yourself. However, if you've never removed or installed a lock on a commercial door, it's recommended to hire a technician to avoid causing unnecessary damage or voiding your warranty.
To install a fingerprint lock:
Remove the old lock from your door.
Drill holes about 2 inches deep into the door.
Secure bolt and latch.
Install the lock.
Set up and configure the lock.
Are fingerprint locks secure?
Fingerprint locks are more secure than traditional locks because fingerprint credentials can't be lost, stolen, or misplaced in the same way that physical keys can. For this reason, biometric locks are one of the most secure types of commercial smart locks.
What's more, fingerprint door locks are faster than other kinds of smart locks because the credentials are right at your fingertips!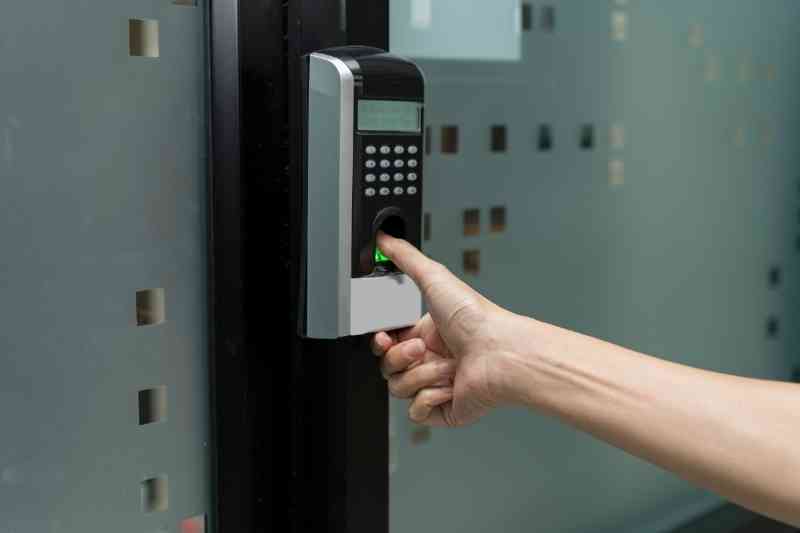 Pros & cons of fingerprint locks
Determining whether a biometric lock is a good fit for your property depends on your building's security needs and the number of people using the lock daily.
Here are some pros and cons of fingerprint locks:
Benefits of fingerprint locks
Faster than conventional locks. Scanning your fingerprint as a credential is faster than using a conventional key or entering a passcode.
More secure than other kinds of locks. Physical keys can be stolen or copied, which can impact security. Fingerprint credentials are more difficult to replicate than physical keys.
More reliable than keys and fobs. Traditional keys can be lost and are often costly to replace. But fingerprints are a credential that everyone has! So, you won't have to worry about replacing keys with a fingerprint lock.
More affordable than other biometric locks. Locks that use other biometric credentials like iris scanners or voice authentication are more expensive.
Learn more about ButterflyMX: 
Disadvantages of fingerprint locks
Difficult to reset. Fingerprint credentials are harder to reset than passwords, and in some cases, the lock may need to be replaced entirely.
Can be fooled. It's rare, but the lock can sometimes be tricked by an image of a fingerprint or mold.
May not recognize your fingerprint. If you have cuts, scars, or other abrasions on your fingertips, the lock may not always recognize your print.
May not work during power outages. Biometric smart locks that haven't been integrated with a mechanical locking system may stop working if the power goes out.
Requires fingerprinting each tenant. Scheduling a time to program every resident's and staff member's fingerprint into the lock can take a long time.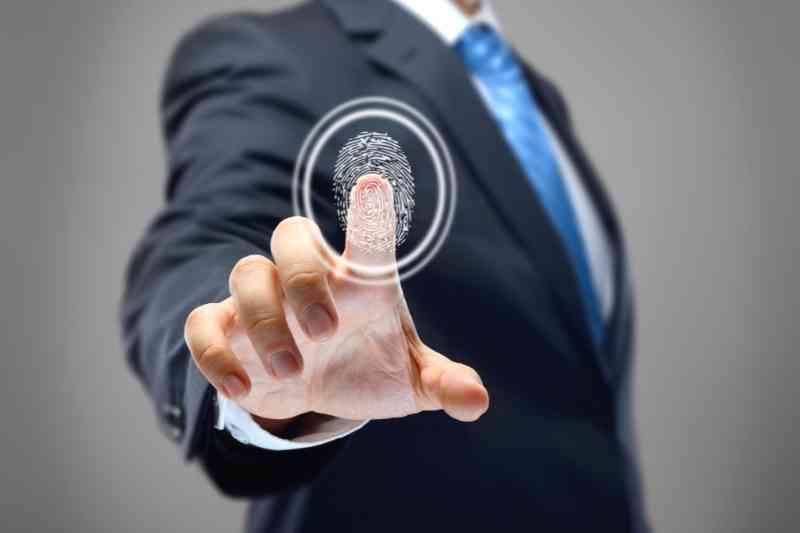 5 best fingerprint locks
1. SMONET smart lock
Pros:
Integrates well with Google and Alexa voice assistants.
Registers up to 250 fingerprints.
Convenient auto-lock feature.
Easy to install.
Long battery life.
Cons:
Pricey at $109.99.
Doesn't support smart hub connections.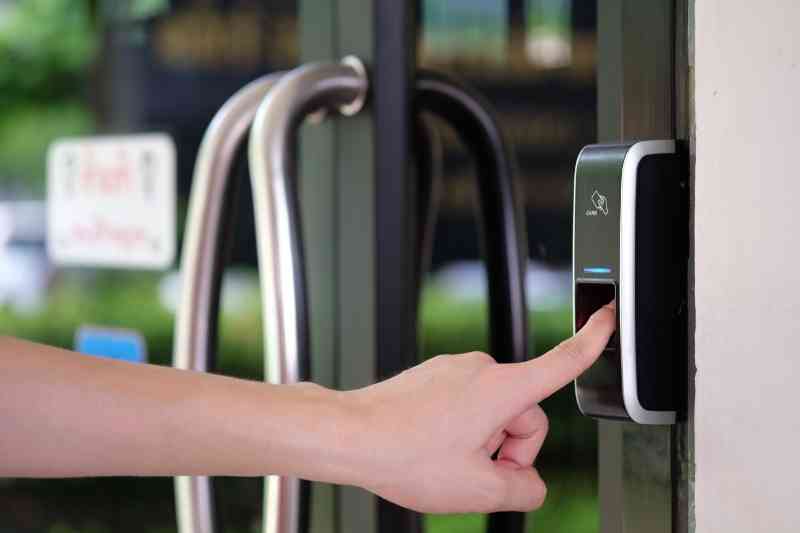 2. MEGAFEIS fingerprint padlock
Pros:
Sleek design.
Fast set-up.
Can program up to 39 fingerprints.
USB rechargeable.
IP65 weatherproof.
Affordable at $36.99.
Cons:
This is a padlock, so it's not ideal for front doors or entrances.
Short battery life.
3. Oasbike security smart door lock
Pros:
Easy to program.
Responsive keypad.
Integrates well with Alexa and Google Assistant.
Auto lock capabilities.
Long battery life.
Cons:
Can only support up to 20 fingerprints.
No Apple HomeKit support.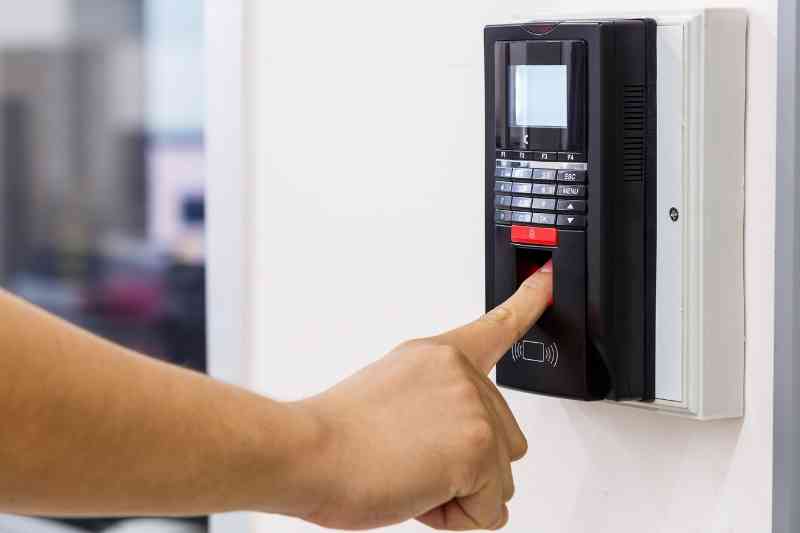 4. Samsung fingerprint digital door lock
Pros:
Sophisticated design.
Easy auto-locking.
Fire detection sensor.
Anti-tampering technology.
Cons: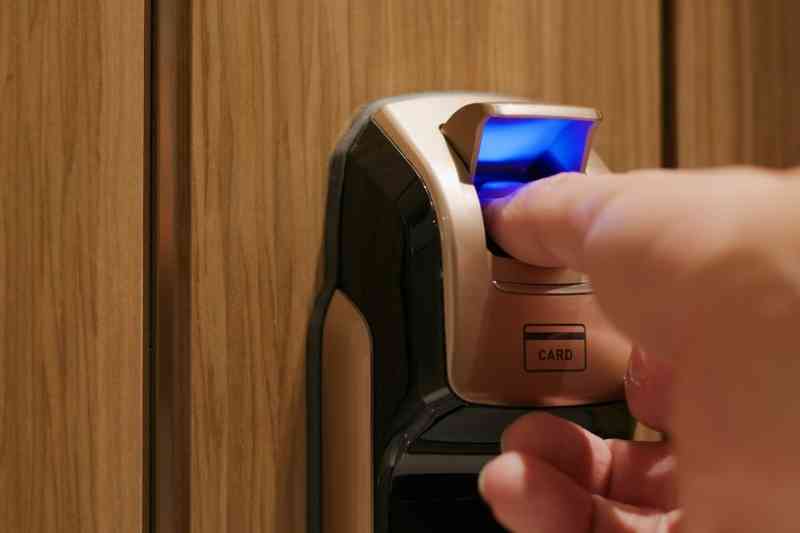 5. Master Lock fingerprint padlock
Pros:
Long battery life.
Weatherproof.
Great for gates and outdoor storage units.
Cons:
Can only store 10 fingerprints.
Pricey at $202.56.
Takeaways
A fingerprint lock is more secure than a conventional lock and eliminates the cost of physical keys.
The best locks log usage for all user codes so you can track who's entering the building and when.
Getting a biometric lock for doors at your multifamily or commercial building can make granting access faster and easier.