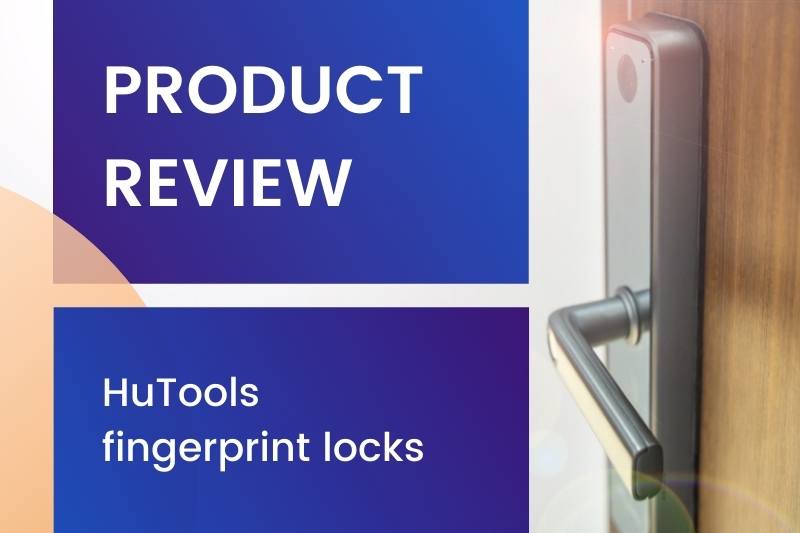 When it comes to property access, the best solutions ensure security without compromising convenience. As an answer to the growing need for convenient and secure property access solutions, fingerprint locks have become increasingly popular.
Fingerprint door locks such as a HuTools lock provide a keyless entry experience that residents love. In this review, we'll take a closer look at HuTools door locks and examine their features, pros and cons, and pricing.
This review covers:
About HuTools
HuTools has a simple mission: to create innovative keyless entry solutions. With its suite of keyless locks, HuTools aims to balance form and function, giving users multiple ways to unlock doors and navigate buildings. The company's approach is all about putting the customer experience first without compromising product quality.
HuTools' website doesn't reveal much information about the company itself. For example, it's unclear where the company is located or when it was founded.
It appears that door locks are the only products in HuTools' catalog. Customers can purchase HuTools locks on the company's website or from third parties such as Amazon, eBay, and Walmart.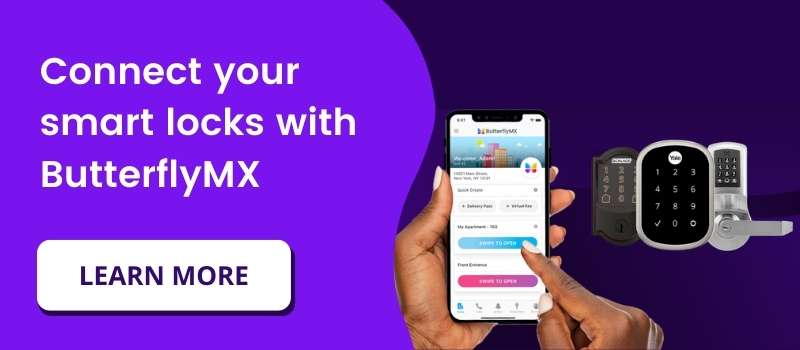 Overview of HuTools locks
HuTools offers two lines of locks: the KS line and the HT line. The primary difference between products in these two lines is the shape of the lock — the HT line features rounded, oval-shaped locks while the KS locks have a rounded rectangular shape.
Within each line, you'll find two models. Models KS01 and HT01 do not have a biometric reader and instead include a numeric keypad for PIN code entry and a traditional keyhole that accepts physical keys. In contrast, models KS02 and HT02 do have a fingerprint reader as well as a keypad for PIN codes.
All HuTools lock models are available in two finishes: oil-rubbed bronze and satin nickel.
Features
HuTools door locks are more of a no-frills keyless entry solution. They offer relatively simple features compared to other smart locks. Below, we showcase features specific to the KS02 and HT02 models, which are fingerprint locks.
HuTools fingerprint lock features include:
Fingerprint reader that recognizes prints in 0.3 seconds
Beep system for security alerts (e.g., long beeps for unauthorized access or attempt to circumvent the lock)
Numeric keypad for PIN code entry
Storage capabilities of up to 20 user PIN codes and 20 fingerprints
Allows users to create one temporary code for visitors
Anti-peep passcode entry, meaning you can enter random digits before or after the correct PIN code
'Vacation mode,' which blocks access for all user codes until a master code is entered
Customizable auto-lock to automatically lock the door after 10 – 99 seconds
Emergency charging and backup options to ensure it's always working
Easy installation — no professional locksmith required
Fits most standard American single-latch locks
HuTools lock pricing
A HuTools lock with a fingerprint reader costs $139.99 when purchased directly from HuTools. However, you may be able to purchase them cheaper from a third party.
A HuTools lock without the fingerprint reader costs $59.99.
Watch how to use the ButterflyMX keypad:
Pros & cons
Pros:
Two entry methods: If you purchase the KS02 or HT02, users will enjoy two different entry methods: fingerprint scanning or PIN code entry.
DIY installation: Easy to install and ready to go, a HuTools lock can be set up quickly and easily without any professional installation experience.
Affordable solution: HuTools door locks are relatively affordable compared to other keyless locks, especially if you're looking for a simple, no-frills product.
Battery-powered: Easy to set up and replace batteries, and comes with emergency backup charge if necessary.
Cons:
Lack of functionality: Compared to other smart door locks, HuTools locks are very simple with limited additional features.
No smartphone app: The HuTools door lock does not have an accompanying smartphone app.
Not cloud-based: HuTools locks must be programmed manually onsite, and data is stored locally, not in the cloud.
Time needed for initial setup: You'll need to spend some initial time setting up each lock, especially scanning tenants' fingerprints for biometric access.
Limited guest access codes: It appears that each lock only accommodates one temporary guest code. So, you can't create and send digital access codes to multiple visitors.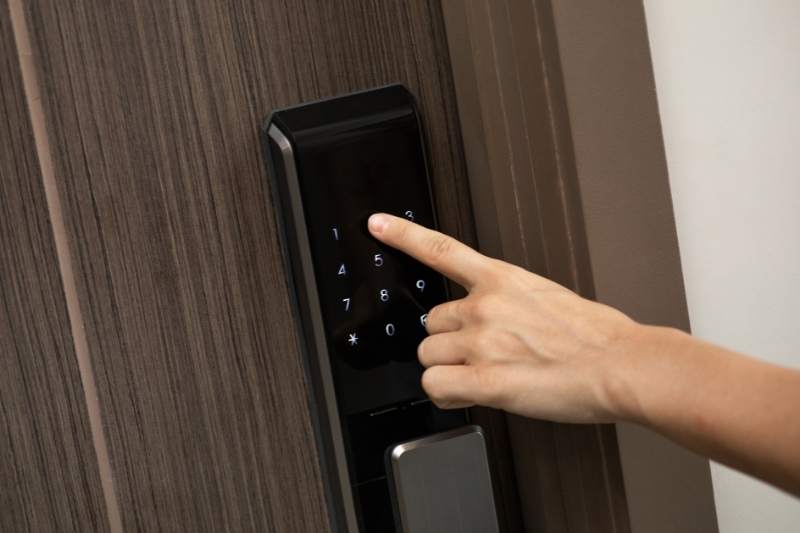 Should you get a HuTools lock?
If you're looking for relatively simple and affordable locks for doors in your building, a HuTools lock may be a good fit, especially if you want fingerprint locks. HuTools' KS02 and HT02 are aesthetically pleasing locks with a fairly small footprint that offer a few convenient keyless entry methods.
However, while HuTools door locks have a sleek and modern design, they lack much of the functionality other fingerprint locks offer. Most notably, HuTools locks don't pair with a mobile app. As a result, tenants can't use their smartphones to gain access or remotely lock or unlock the door from their phones. Also of note is that HuTools locks may allow users to create only one visitor access code. This could be a problem if a resident wants to grant access to multiple visitors.
Overall, a HuTools door lock could be a decent solution if you need an affordable lock and fingerprint reading is a priority for you. But HuTools' locks may not provide the robust security, convenience, or impressive access features you're seeking.
Best alternative to HuTools door locks
If you're seeking an alternative to a HuTools lock, look for smart locks that can integrate with broader access control systems because you'll get far more in terms of security and flexibility. HuTools' fingerprint locks may not integrate with other systems, so you might want to instead choose different electronic locks for unit doors.
For best results, choose smart locks that integrate with ButterflyMX's access control devices. That way, residents can navigate the building and unlock every access point from one convenient mobile app. Plus, property staff can remotely manage the entire access system, including smart locks, from anywhere in the world.
ButterflyMX integrates with more than 80 smart locks, including models from popular brands like Yale, Schlage, and August.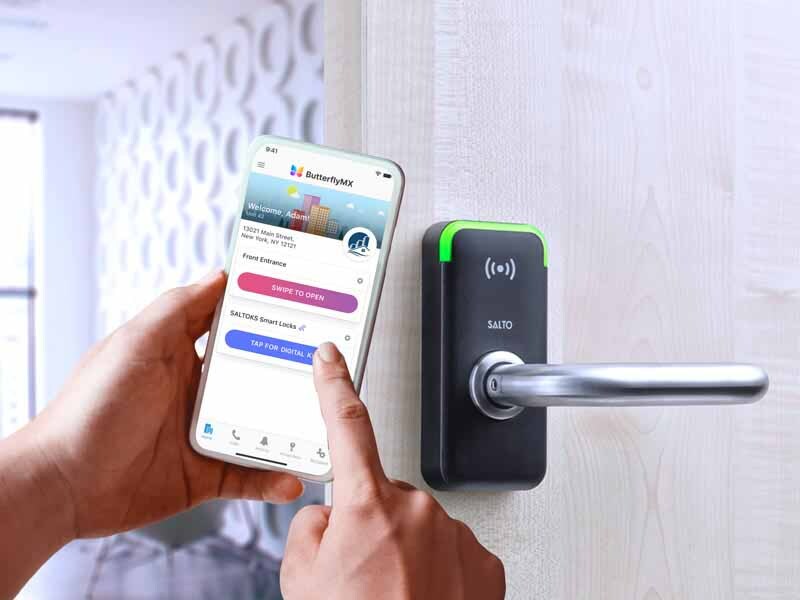 Takeaways
HuTools offers two types of electronic locks: a lock with a keypad and a traditional keyhole, and a lock with a keypad and a fingerprint reader.
A user can scan their fingerprint or enter a PIN code to unlock a HuTools KS02 or HT02 lock.
Instead of a HuTools lock, you may want to purchase smart locks that integrate with ButterflyMX.
Disclaimer: ButterflyMX provides these blog posts to help our customers and potential customers make the right business decisions for them. Our blog posts are based on the information we have available to us at the time of writing.