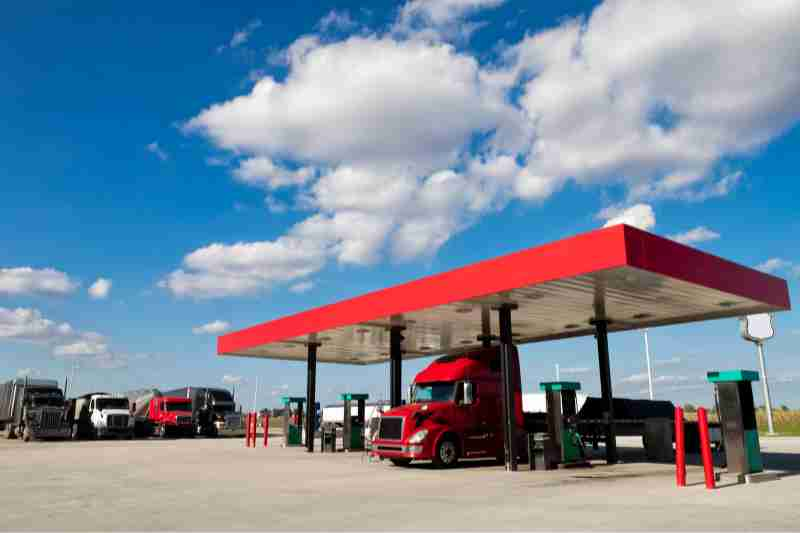 When you've been driving on the open road for hours, arriving at a truck stop means relief. Truckers and drivers across the country depend on truck stops for comfort and relaxation. But as a truck stop operator, what's the best way for you to provide that? The key to a good truck stop is a top-notch truck stop access control system.
In this post, we explain what truck stop access control is and share the benefits of upgrading to an electronic system. Then, we help you choose the truck stop access system that will fit your needs best.
This post covers:
What is truck stop access control?
Truck stop access control is a set of practices and hardware that allow you to manage who enters your truck stop. Further, it helps you keep tabs on where visitors can go on your property. You can manage entry by giving drivers keys to secured areas, like shower or laundry facilities, or you can distribute keyless PIN codes.
What's more, keeping the trucks themselves safe is a significant aspect of truck stop access control. To safeguard vehicles, you might set up a system of gates and cameras. Proper access control measures allow for safer truck parking. Further, they grant drivers staying on your property additional peace of mind.
According to the National Association of Truck Stop Operators, a truck stop has at least one shower and 15 parking spaces, and sells diesel fuel. However, truck stops range from a bare-bones parking lot where drivers can park for the night to massive plazas with multiple amenities.
The most common truck stop amenities include:
Showers
Gyms
Movie theaters
Barbers
Shops
Restaurants
Keep in mind that each amenity comes with its own access control responsibilities. It's up to you to provide safe and convenient access to amenities while ensuring that only verified guests are on the property.
Truck stops are a unique type of property, similar to marinas, mobile home communities, and student housing facilities, that require equally as unique access control measures. 
These days, it's likely that you're not just catering to truckers. Many truck stops also cater to everyday drivers or drivers with larger vehicles like RVs. As a result, all kinds of people visit your truck stop to rest. So, securing your truck stop with the proper access control measures is more important than ever.
How many truck stops are there in the United States?
There are roughly 2,000 truck stops in the United States. Further, there are estimated to be upwards of 313,000 designated parking spaces for large trucks.
Electronic truck stop access control
In the past, truck stop operators and employees had a hard time managing access within a truck stop. The reason for this was reliance on manual access control solutions — traditional locks and keys — instead of electronic access control.
Take a shower and restroom facility, for example. To use a truck stop shower, a driver needs access to the building housing the showers. Then, each shower has its own separate door, with a separate lock.
Staff members wind up handing out entire rings of keys to drivers. Keeping track of all these keys and ensuring that you get them back is a major hassle.
But managing truck stop restroom facility access control doesn't have to be a hassle!
Nowadays, you can use a system of keypads to distribute access codes to truckers, saving time for truckers and staff.
Watch how the ButterflyMX keypad works:
Benefits of electronic truck stop access control
As a truck stop operator, you wear many hats. In addition to working odd hours, you might be managing amenity spaces, entertainment areas, a gas station, and a convenience store. However, you can automate many of these responsibilities by investing in an electronic truck stop access control system.
The benefits of using electronic rest-stop access control include:
1. Increased security
Even the most attentive staff members can't account for everything. When a staff member hands out a physical key, there's always the risk of the user accidentally losing it or leaving the truck stop with it. This creates new problems.
When a facility in your truck stop loses a key, you must get a new key cut. Or, at worst, you have to call a locksmith and get that lock replaced entirely. When either happens, you're out the cost of the key or lock. Further, you lose out on the potential revenue because drivers can't visit the amenity they've been locked out of.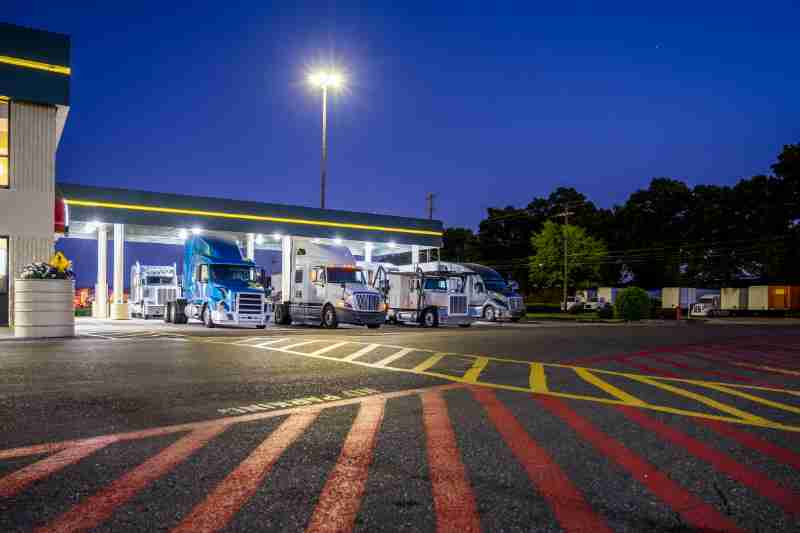 2. Streamlined experience for truckers
When truckers visit your rest stop, they have only two things on their mind: rest and relaxation. They'll appreciate anything you can do to get them to the gym or the showers faster.
Keyless access benefits visiting drivers as much as it benefits staff. It cuts down on the amount of time staff members spend looking for keys, resulting in a more convenient experience for truckers and staff.
3. More efficient staff
Managing a truck stop is hard work. Staff members have to make sure your facilities are clean and well-stocked. And if you offer a lot of amenities spread out over several buildings, chores pile up quickly.
With electronic rest stop access control, you eliminate the responsibility of manually granting access, freeing staff up to attend to other duties.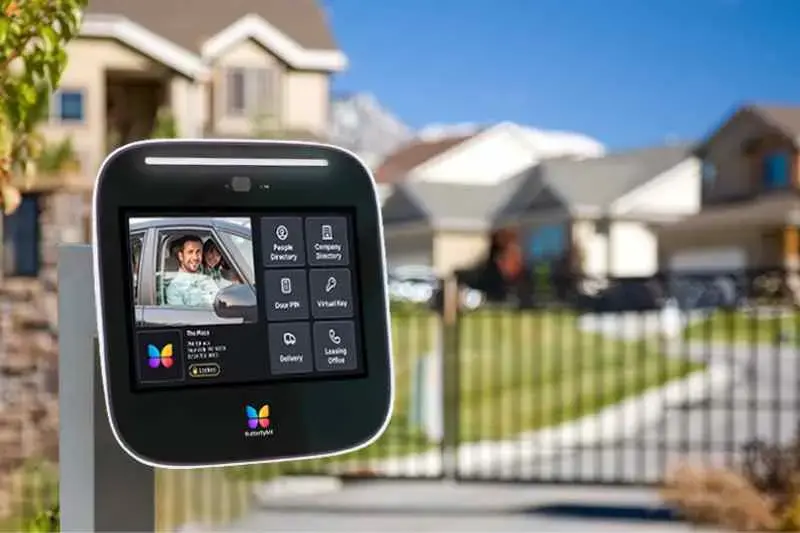 The best truck stop access control system
The best truck stop access control system is the ButterflyMX access control system. For best results, use a combination of the ButterflyMX video intercom, a system of keypads, and the cloud controller.
A truck driver at a truck stop with ButterflyMX simply has to pull up to the touchscreen video intercom and call your truck stop staff member.
From there, staff members can:
Verify a trucker's identity.
Direct them to a specific truck parking spot.
Distribute access codes.
Because our keypads communicate with the intercom and each other, a trucker can use the same PIN across your property, no matter which door they're using. As a result, you avoid the hassles of key management. You can also set our keypads to automatically change the PIN after a set period, ensuring that people can't use an old access code when they're not supposed to.
With ButterflyMX, overseeing your truck stop has never been easier. Our powerful cloud-based dashboard means staff members can adjust access permissions and assign PIN codes, even when they're off-site.
Our integrations also make managing truck stop access simpler. You can integrate smart cameras, parking lot security systems, and locks with ButterflyMX. This allows you to see security footage and gain entry data on every lock throughout your property.
Takeaways
Truck stop access control secures your property by giving you the tools to verify visitors' identities and manage the areas of the truck stop they have access to.
Today's truck stops have amenities from showers to movie theaters. And each requires access control measures to keep them secure.
Key-based truck stop access systems are inconvenient and could result in lost time for staff and visitors. Instead, you can install a series of keypads and distribute digital access codes.
The best truck stop access control system is ButterflyMX. We empower truck stops to use innovative parking concepts like video intercoms and keyless entry.