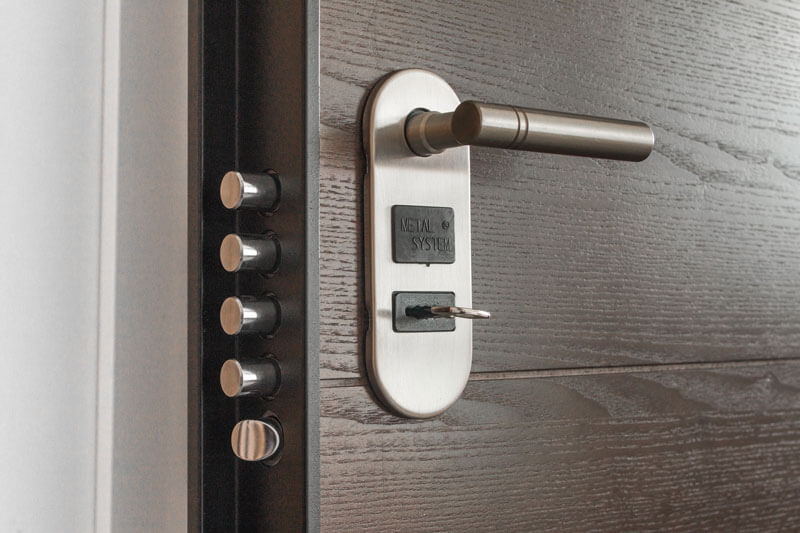 Living in a multifamily building can pose a security risk for residents: various people enter it every day, and residents, property managers, and owners likely don't know who those people are. We all want to live in a place where we feel safe; security issues can be a cause of anxiety and concern for many.
Property managers and owners are responsible for providing a secure environment to keep residents safe. Bars on the windows and part-time security guards are intrusive and disruptive to tenants; however, this does not mean managers and owners are helpless. In fact, property technology can create a property that is not only safer but enhances residents' living experience.
Here are 5 proptech solutions that will keep residents safe and enhance their living experience:
1. Smart locks
The idea behind a smart lock is simple: a resident can open a door via an app on their smartphone. Smart locks are not only convenient but also safer than traditional locks because they eliminate physical keys that can be shared, lost, or copied.
This technology can be used to grant access to the entire building or to individual units. If a tenant wants to grant a visitor one-time access to their unit, they can simply send them an access code through a mobile app. It's a simple solution that immediately creates a higher level of safety and convenience through controlled access.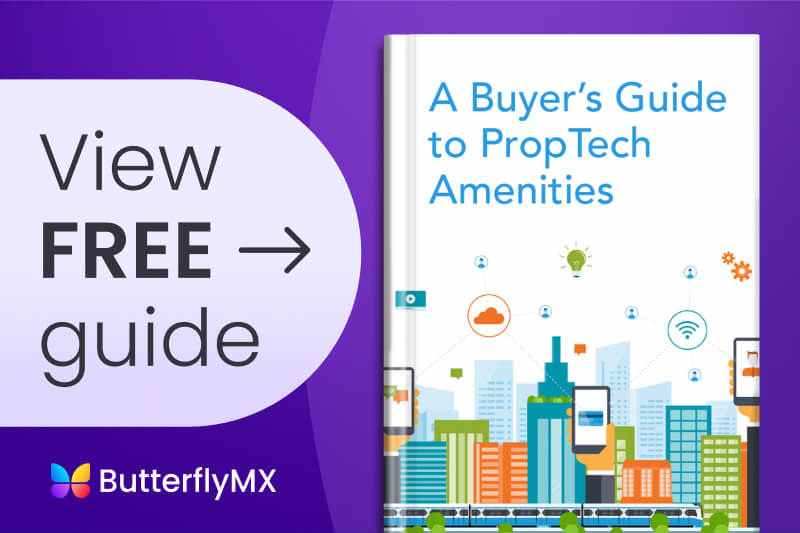 2. Key card systems
Similar to what you may have seen in a hotel, residents swipe a key card to access the building, individual units, or common areas, such as the laundry or mail room. These cards track who is coming and going in real time and make it easy to immediately restrict access or deactivate a keycard if it is lost.
Many buildings combine keycard access with other forms of property technology for seamless access and end-to-end tracking throughout the building.
3. Alarm systems
Alarm systems have long been part of building security to keep residents safe, but new technology makes them less expensive and easier to use than ever before. A traditional security system is a good start for a building. Most will sound an alarm or alert a security team if a door is accessed by an unauthorized individual.
Thankfully, however, production advancements have lowered the cost of additional technology such as motion detectors, which can trigger cameras and send a live feed to a monitoring team as soon as motion is detected. Modern security systems help residents and property managers control safety from wherever they may be.
4. Video intercoms
Most buildings, especially in large cities, come equipped with intercom systems so visitors can buzz the person they are visiting to get access to the building. The problem with old systems is that they do not offer the added security of actually being able to see who is at the door.
Video intercoms transform a resident's smartphone into a video intercom. Residents can get a live video stream of whoever is trying to gain access to their building and can even video chat with them.
Upgrade to a smart video intercom and get the added security of virtual keys, which can be assigned to visitors for single use (e.g., a one-time delivery) or regular use (e.g., a dog walker). And since every virtual key is tracked with a time- and date-stamped picture, smart intercoms allow property managers to easily control who has access to the building while also making it more convenient for residents to welcome visitors.
Watch how ButterflyMX works:
5. Delivery lockboxes
Package theft is a common problem in many buildings, especially those without a doorman or front desk to accept deliveries. Instead, packages often line the entryway and are at risk of being snatched by anyone who walks past.
Delivery lockboxes use keyless entry systems so that a delivery person can place the package in a safe box and the recipient can unlock the box via a passcode or smartphone when they get home. A number of large online retailers, including Jet and Amazon, have already launched lockboxes and are deploying the units in busy apartment buildings. Lockboxes also limit where delivery people can go in the building, which helps control the flow of guests and blocks potential thieves in the entryway.
Security is a top concern for many tenants, and new technology advancements make it possible for landlords and property managers to stay on top of threats while creating a welcoming building.