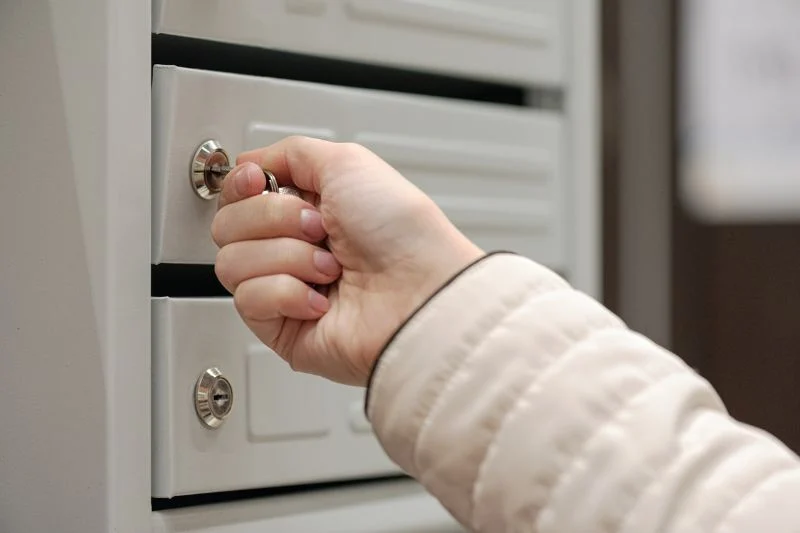 The United States Postal Service needs an easy way to access multifamily and commercial properties to deliver mail successfully. So, USPS key keepers are often required. Similar to a key locker, key keepers maintain property security while allowing convenient access for postal workers.
But what is a key keeper, how are they used, and why are they necessary? Well, this blog will cover everything you need to know about USPS key keepers. In addition to the aforementioned questions, you'll learn of a better, more effective alternative.
This post covers:
What is a key keeper?
A key keeper is a small metal box that stores keys for USPS couriers to access a building or mail room.
Multifamily and commercial buildings are fitted with mailboxes for tenants — similar to post office lockboxes. However, many properties restrict access to prevent unauthorized people from entering. So, key keepers are installed at the entrance of buildings and mail rooms so mail carriers can gain entry.
Learn how to manage delivery PINs using the ButterflyMX package room:
How does a USPS key keeper work?
For a USPS key keeper to work, it must be equipped with a master lock provided by the U.S. Postal Service. Developers and contractors are not allowed to install locks themselves. Instead, they must contact their local USPS growth manager to schedule a key keeper lock installation.
USPS key keepers work in four simple steps:
Upon delivery, the courier will open the box using a master key.
Then, the courier retrieves a key to the property stored inside the box.
After this, the postal worker enters the property to deliver the mail.
Finally, before leaving, the USPS courier returns the key to the key keeper for future deliveries.
What is a USPS master key?
Also known as an Arrow Key, a USPS master key is a key that unlocks key keepers across multiple properties.
Rather than implementing a key management system with a large key ring, couriers use a single master key to open key keepers at every property. That way, they can quickly access the building without delaying their deliveries.
Does USPS have a master key for mailboxes?
Yes, USPS workers are equipped with a master key to access key keepers, mailboxes, and lock boxes.
Contractors install these units, but USPS installs the locks. As a result, mailboxes and key keepers remain secure at all times. There is a smaller chance for locks to be tampered with or counterfeit keys created by unauthorized personnel.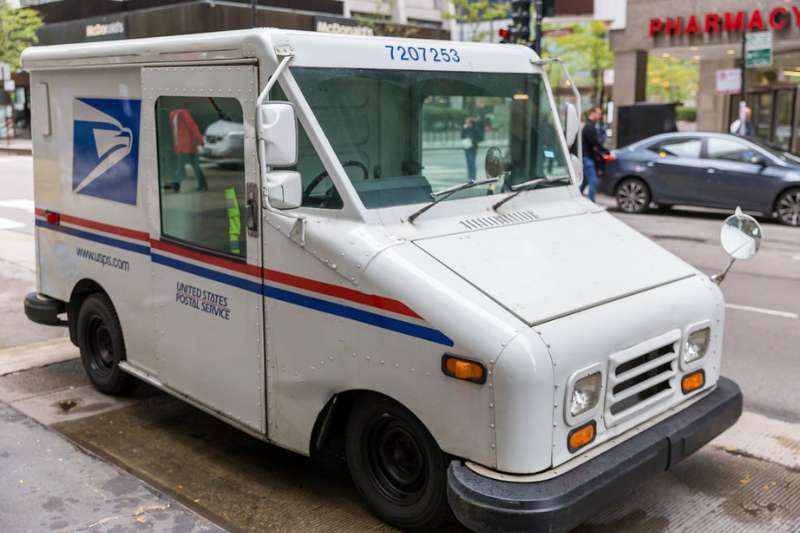 Why a USPS key keeper is important
In general, it's up to the United States Postal Service to safely and securely manage mail delivery. USPS lock boxes, mailboxes, and key keepers play a major role in ensuring mail is securely delivered to recipients. In fact, without these devices, the USPS simply wouldn't be able to achieve its mission.
More specifically, USPS key keepers ensure postal workers can access restricted properties when delivering mail. After all, USPS is the only delivery service that can deliver to every single address in the United States. However, the absence of postal key keepers would make that feat impossible.
With that said, there are better alternatives to key keepers that still enable — and even improve — USPS delivery capabilities.
An alternative to a USPS key keeper
According to the United States Postal Service, its couriers are prohibited from taking keys from private mail receptacles, buildings, or offices unless an electromechanical door lock system or key keeper box is in place.
In other words, you don't have to install a USPS-approved key keeper at your property. Instead, you can choose the ButterflyMX package room solution to ensure successful deliveries every time.
The ButterflyMX package room is packed with features:
Simple access methods for delivery carriers. When a delivery carrier arrives at a ButterflyMX building, they can always easily gain access by entering their designated delivery PIN code (or USPS carriers can use their master key!) And then once inside the building, the courier can use that same PIN code to gain access to the package room or mailroom, where they can safely drop off mail and parcels. If a carrier doesn't have a designated PIN, they can use a delivery pass or request access directly from a resident via video call.
Integrates with other ButterflyMX products. Our package room solution integrates seamlessly with other ButterflyMX products, like access control devices and key lockers. Most importantly, the property will meet the previously mentioned requirements outlined by USPS.
Audit trail. Any time someone enters the building or the package room, the ButterflyMX video intercom takes a time- and date-stamped photo. This information is stored in a digital audit log, which can be reviewed at any time.
Takeaways
A key keeper is a small metal box used to store keys so USPS carriers can enter an access-restricted building and deliver mail.
USPS key keepers are installed near property entrances. Then, the carrier unlocks the unit with a master key to obtain the property key inside. Lastly, after delivering mail to the property, the carrier returns the key to the keeper.
Key keepers are important because they allow USPS couriers to enter multifamily and commercial properties without creating security risks.
The best alternative to a USPS key keeper is a ButterflyMX package room.