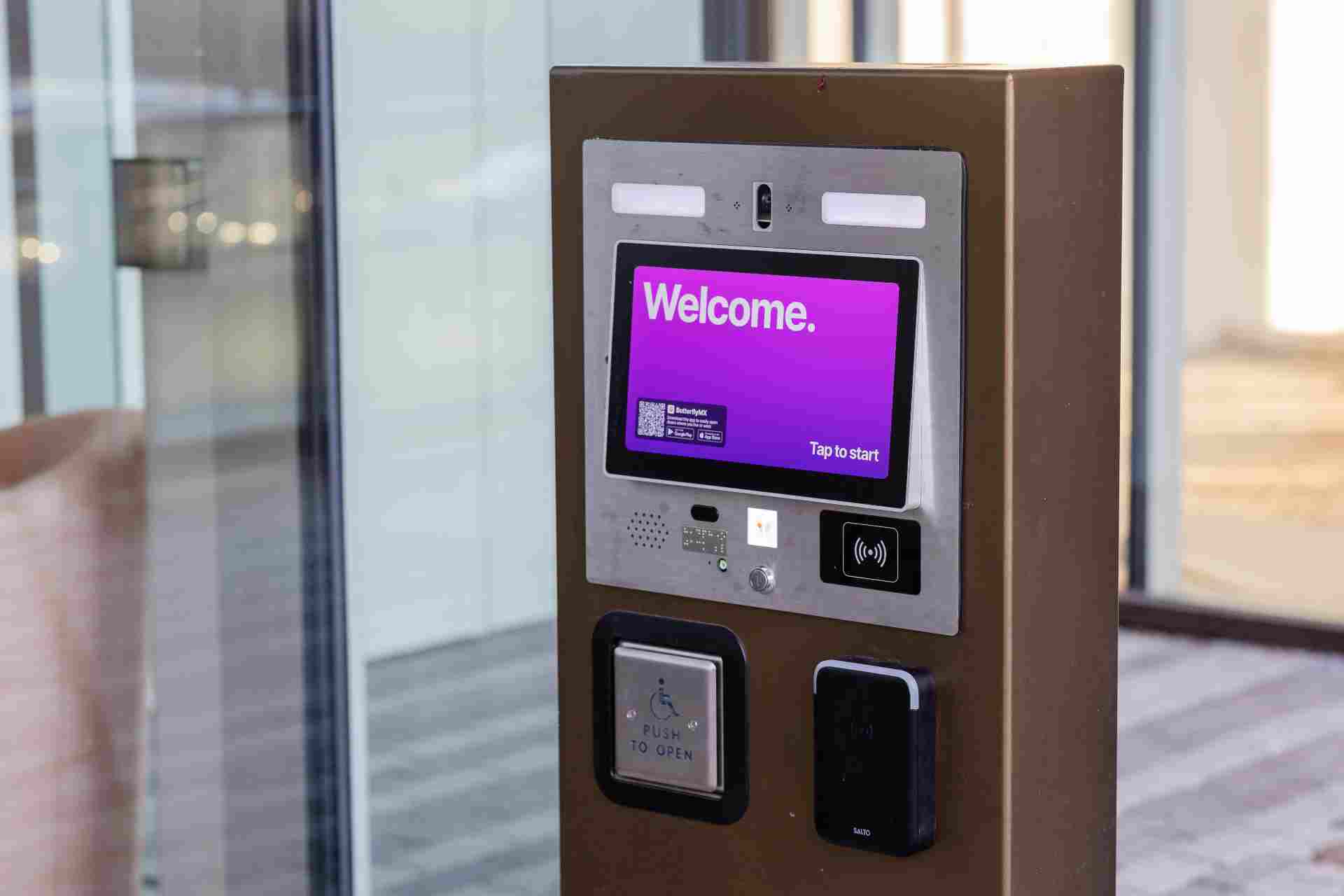 The ButterflyMX system is your complete property access solution for multifamily buildings, commercial properties, gated communities, student housing, and more, providing a secure, convenient, and affordable way to manage and grant access on the go. Our access control products empower your tenants and building staff to open doors, gates, and elevators with a smartphone and ensure they never miss a visitor or delivery.
Not only is the installation easy but you'll also cut costs by eliminating building wiring and in-unit hardware. Additionally, you'll save time by integrating ButterflyMX products with popular access control and property management systems.
We offer many features to enhance security and convenience for residents, owners, property managers, installers, and developers.
ButterflyMX system features for residents include:
Swipe to open
Your residents can open a door/gate for themselves or a visitor by swiping within the ButterflyMX mobile app.
Virtual keys
Residents can send virtual keys to friends, family, and guests for managed access that can be revoked at any time.
Delivery PINs
Tenants or building staff can easily issue single- or recurring-using Delivery PINs to couriers so they can always make their delivery.
Watch a complete overview of the ButterflyMX video intercom system: 
Video calling
Visitors alert residents of their arrival by placing a video call to a resident's smartphone. Residents can see who is trying to get access to the property before letting them in.
Voice controls
Connect your Alexa- or Siri- enabled device to unlock the door with just your voice.
Door release logs
Review all door releases with a time- and date-stamped photo from within the app.
Elevator controls
ButterflyMX can control access to key-fobbed elevators. When a resident grants property access to a visitor, the elevator will automatically open and only allow the visitor to access the correct floor.
View more ways to open the door »
ButterflyMX's features for property managers include:
Audit trails
Review all door release events at any time with date-and time-stamped photos stored for 365 days in the ButterflyMX OS.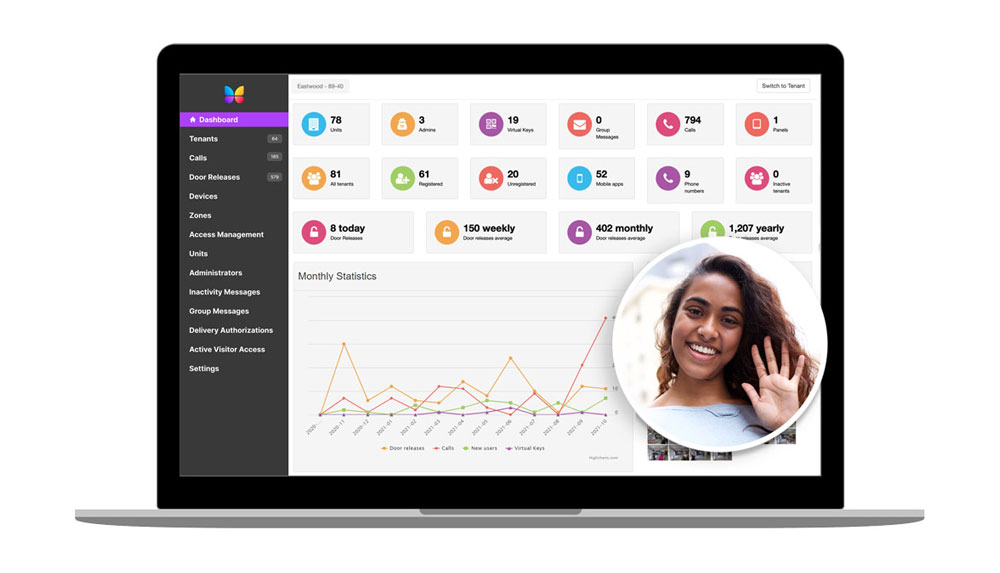 Remote management
Remotely manage the entire system from any smartphone or computer. Grant access and manage permissions for tenants or couriers for one building or your entire portfolio. From our online dashboard, property managers and owners have complete control over every aspect of ButterflyMX.
PMS & property technology integrations
Integrate ButterflyMX with your property management software or other property technologies so everything stays in sync without updating multiple databases or working in separate systems.
Learn more about our integrations »
Watch how ButterflyMX works:
ButterflyMX system features for developers include:
Low cost
Our system saves you thousands of dollars by eliminating the need for additional wiring and hardware while offering an elevated access experience compared to traditional intercom systems.
Easy installation
By removing building wiring and in-unit hardware, we've made installation fast and easy. Our products only ever require three connections: internet, door lock, and power.
Elegant and durable design
Our video intercoms have an intuitive yet elegant touchscreen design and weatherized casing to protect against even the most extreme conditions. The polycarbonate glass is vandal resistant, and the casing comes in stainless steel and anodized aluminum finishes.
Minimal maintenance
The ButterflyMX system requires no maintenance and will never become outdated. We regularly push out software updates, new features, and system enhancements to all of our customers.