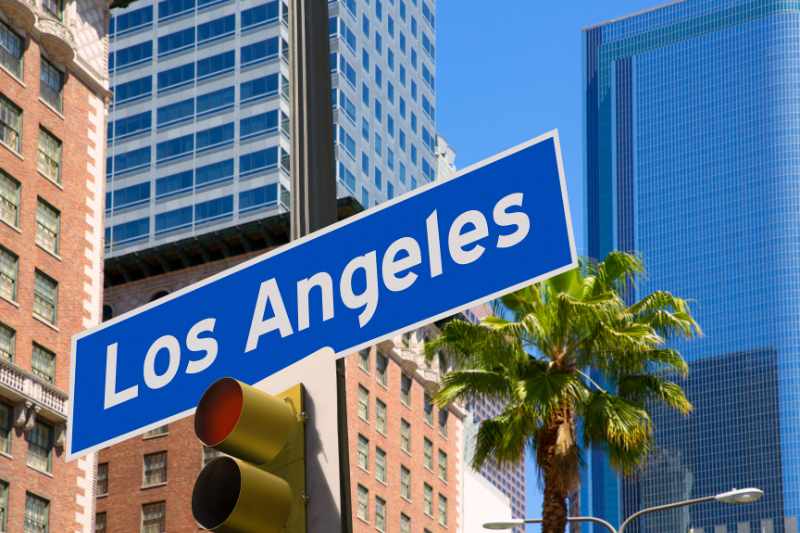 Is it time to update your access control system in Los Angeles? Maybe you've shopped around, asked the right questions, and found the product that will make your life easier. Now, you just need to get it installed so it can start improving your building and the lives of those who live there.
Or perhaps you need help choosing the right system for your property in LA.
Either way, picking an access control system and hiring the best installer can be daunting. But you don't have to let it put you off from updating your building's access experience. Read this guide to learn what type of system you should purchase and how you can find certified installers in Los Angeles.
In this post, you'll discover: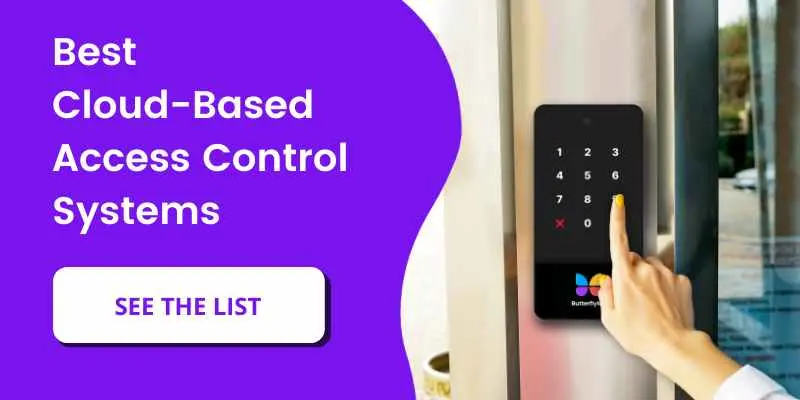 How to choose an access control system in Los Angeles
With the right access control system, you can increase the value of your building as well as enhance the lives of everyone using it. But what type of access control system is best suited for your LA property?
Examples of access control in Los Angeles:
Video intercom: With a video intercom system, residents can easily access their buildings with their smartphones. Additionally, video calling is simple and allows residents to let in visitors without having to go to the front entrance. Video intercoms are great for all kinds of buildings, from garden-style apartments in the Valley to high-rise buildings in DTLA.
Keypads: Access control keypads are great for apartments or offices with shared spaces, like amenity rooms. Keypads are simple to use and don't require users to remember their key cards or fobs.
Gate access control system: A lot of properties in the LA area are gated, from gated communities in Santa Clarita to smaller apartment complexes in Mid-City and Central LA. A gate access control system will ensure that you can keep the front gate locked while providing convenient access for authorized tenants.
What to know before installing access control systems in LA
Once you've chosen the right system for your LA property, you'll need to get it installed. But before you can actually install the access control system you want, you should learn a few things about the process. Below, we've outlined some ways to prep before hiring an installer.
3 things to know before hiring an LA access control installer:
1. Learn local building codes
Learning about Los Angeles building codes in your neighborhood is a critical part of the installation process. This is because there are a few building codes that could affect the type of systems you can install and where you can install them — namely, requirements for wiring and cables and door locks.
Two codes to learn:
Wiring and cables: Wiring ordinances have an impact on the type of access control system you can install in your building. For instance, knowing whether the system you want will require re-wiring the building can help you get an early start on researching the necessary permits needed to make the changes.
Door locks: In most buildings, there is a requirement to enhance fire exit ability. For example, you may need to have at least one exit door with a fail-safe lock (a door that unlocks when the power goes out). Research building codes on how many of these exits you'll need and which access control systems are applicable.
Discover what Jonathan Scott has to say about the ButterflyMX access control system:
2. Research the best installers
So, what is the best way to go about finding the best access control installers in the Greater Los Angeles Area? You'll first want to make sure you have a list of questions to ask while vetting installers.
Questions to ask potential installers:
Are they certified?
What kind of access control do they specialize in?
Do they have a license and insurance?
How much is the installation cost + extra fees?
Do they also provide maintenance and upkeep?
Additionally, remember to scroll through their reviews. They may have an overall high rating, but you also want to browse some less positive feedback. Negative reviews can give you an idea of some past issues and give you the chance to see if they've fixed their policies.
Lastly, make sure that when you ask whether someone is a certified installer, you also get proof of their certification. Certification not only means they're qualified, but it also indicates that safety and quality are important to them.
3. Understand your building requirements
During this process, working with your chosen installer will be critical. Not only will they be able to help you plan your installation location, but they'll also be able to tell you what your building needs to make it happen.
In some cases, it may be that your building has existing access control wiring in place. Your installer will let you know the best course of action to replace the old system with the new one. They'll also let you know if investing in a wireless access control system will benefit you.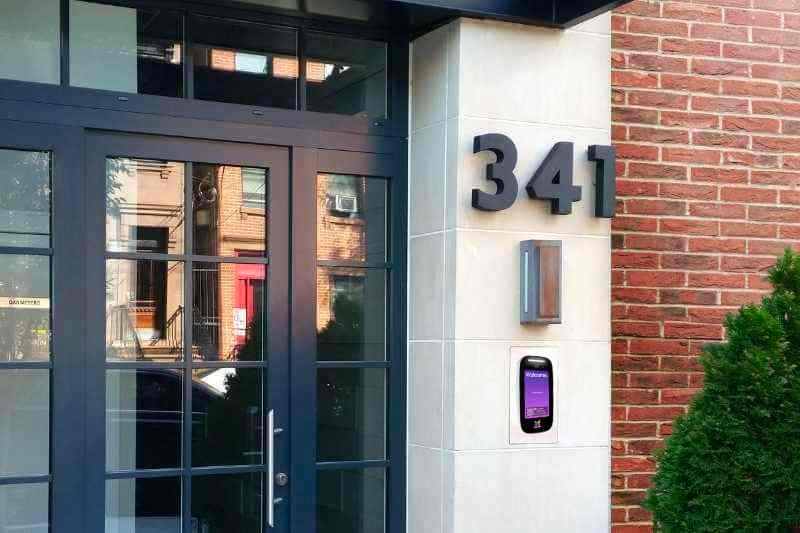 3 best access control installers in Los Angeles
Instead of researching "how do I set up access control," it may be better to search for installers near you. To help, we've put together a list of some installers in LA that could be worth speaking to!
The top three Los Angeles access control installers are:
1. OnBoard IT Tech
Rating: 5/5 stars
As an intercom and access control installer, OnBoard IT Tech may be your best option for installation in LA. They've been in business for close to 20 years, which gives them a leg up against the competition.
Their website also mentions services such as:
CCTV installation
Door access
Intercom systems
Security gates
If this looks like a company you'd like to check out, you can ask for a quote by visiting their website.
2. Safe and Sound Security
Rating: 5/5
Safe and Sound Security is a national company that has a list of providers they are certified with, which can help you narrow down your search — especially if you've already found a system you want to use.
In addition to security camera services, they also provide:
Access control installation
Access control software assistance
Maintenance services
One advantage to calling Safe and Sound Security is the free consultation they promise when you contact them.
3. Lion Security and Locksmith
Rating: 4.8/5
Lion Security and Locksmith not only specializes in access control installation in Los Angeles, but they also tout repair as an added service. Additionally, you can find security camera installation services for commercial and residential buildings.
With Lion, you can expect:
Security solutions for safes and filing cabinets
Security camera installation
Residential and commercial security services
Lion also says they can install just about any access control system in Los Angeles. However, it's a good idea to cross-reference the claim before hiring them!
Making the final decision
Now that you know the types of access control systems best suited for your LA property and, some of the best installers in Los Angeles, it's time for the next step — getting a quote and making a decision.
In the end, the best decision banks on two factors:
Qualifications of the installer: If your chosen installer is certified and has licensing to back up their qualifications, then you're on the right track. Another great way to reinforce your decision about someone is to check their rating on Better Business Bureau. If they're accredited, you'll have even more reason to trust their process.
Cost of the installation: Cost doesn't always indicate whether someone's service is good or bad. However, the cost of service can be a way to narrow down your choices. Ask them for details about their installation costs and then detailed fees that may or may not be listed. This is a good way to avoid surprise fees when it's time to pay.
Ultimately, the best decision is the one that helps you get a quality access control system installed at the right price.
Takeaways
Buying an access control system in Los Angeles is critical to securing your building.
Some examples of access control systems that may work for buildings in LA are video intercoms, keypads, and gate access control systems.
Three things to know before installing your access control system are local building codes, installer requirements, and your building's infrastructural needs.
The three best access control installers in Los Angeles are OnBoard IT Tech, Safe and Sound Security, and Lion Security and Locksmith.
Check to make sure any LA installer you hire is a certified installer.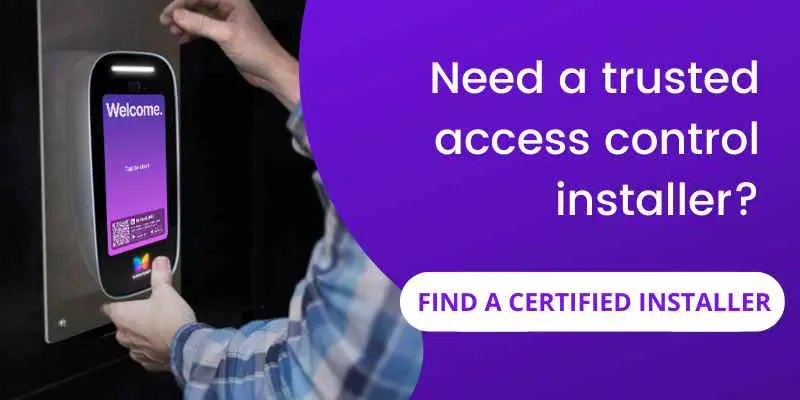 Disclaimer: ButterflyMX provides these blog posts to help our customers and potential customers make the right business decisions for them. Our blog posts are based on the information we have available to us at the time of writing.