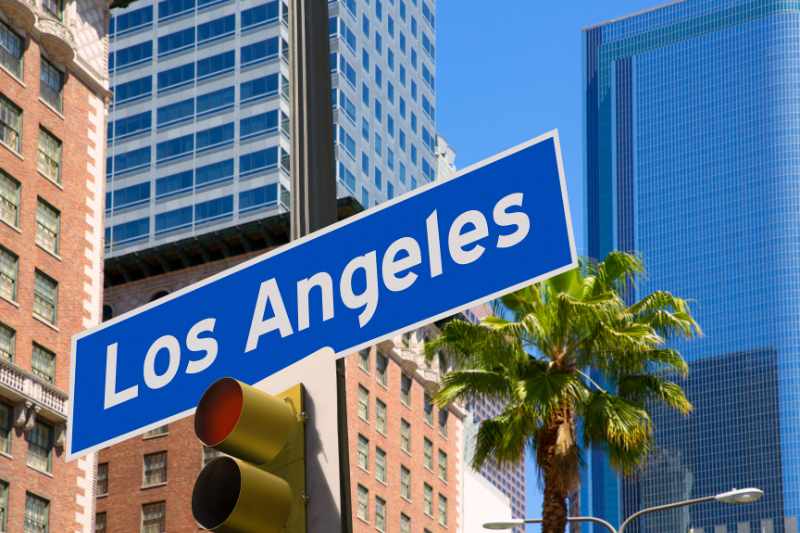 Is it time to update your access control system in Los Angeles? Maybe you've shopped around, asked the right questions, and found the product that will make your life easier. Now, you just need to get it installed so it can start improving your building and the lives of those who live there.
Or perhaps you need help choosing the right system for your property in LA.
Either way, picking an access control system and hiring the best installer can be daunting. But you don't have to let it put you off from updating your building's access experience. Read this guide to learn what type of system you should purchase and how you can find certified installers in Los Angeles.
In this post, you'll learn: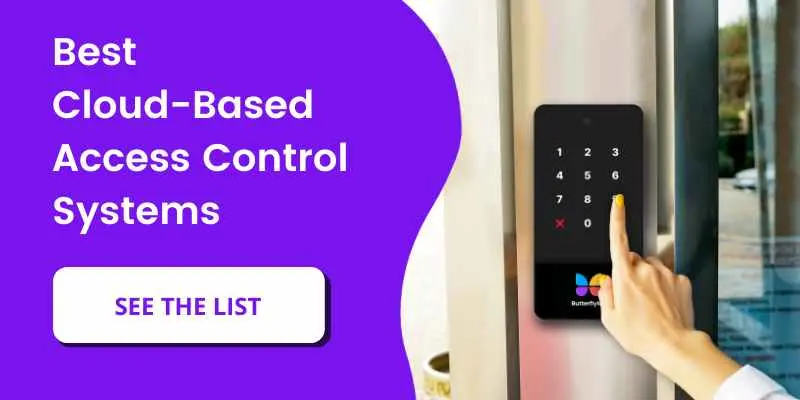 How to choose an access control solution in Los Angeles
If you're shopping for an access control solution for your property in Los Angeles, do your research before committing to a system.
When buying an LA access control system, make sure you consider:
Weather: Aside from the dreaded June gloom, Los Angeles is generally warm and sunny year-round. So, make sure your access control system is IP65 rated to withstand hot conditions.
Deliveries: Every residential and commercial building in LA gets dozens of deliveries per day. As a result, your property needs an access control system that ensures easy access for couriers and prevents missed or stolen deliveries.
Remote management: Lots of property owners and managers in LA oversee multiple buildings. So, it's in your best interest to purchase an access control system that you can manage remotely without being onsite.
Los Angeles apartment access control
According to Rent Cafe, 63% of housing units in Los Angeles are renter-occupied. That means there are hundreds of thousands of apartments for rent in LA. And all of those apartments need controlled access.
The best apartment access control systems in Los Angeles are:
Video intercoms: With a video intercom system, residents can easily access their building and let visitors in with their smartphones. Video intercoms are great for all kinds of buildings, from garden-style apartments in the Valley to high-rise buildings in DTLA.
Keypads: Keypad access control systems are great for secondary entrances and amenity spaces in apartments. Keypads are simple to use and don't require users to carry keys or fobs.
Smart locks: Smart locks on apartment unit doors are highly desired amenities that empower residents to enter their units with just their smartphones.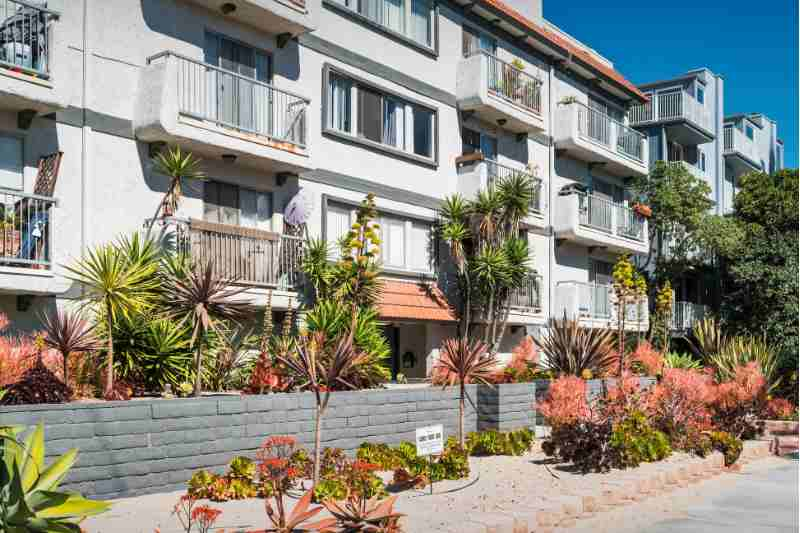 Gated community access control in LA
A lot of properties in the LA area are gated, from gated communities in Santa Clarita or Bel Air to smaller gated apartment complexes in Mid-City and Central LA
A gate entry system will ensure that you can keep the front gate locked while ensuring convenient access for authorized tenants.
One of the best LA gate access systems is a vehicle reader and windshield tag system. These systems work by scanning stickers placed on residents' windshields. When an authorized sticker is scanned, the gate opens automatically.
Commercial access control in Los Angeles
From DTLA to Century City, commercial buildings and offices are the lifeblood of many LA-based companies, like Netflix and Walt Disney. Commercial access control systems like fob and badge readers are necessary to keep offices secure without hindering access for employees.
Additionally, LA is home to tons of production studios and lots, which often require comprehensive vehicle and gate access control to boost security.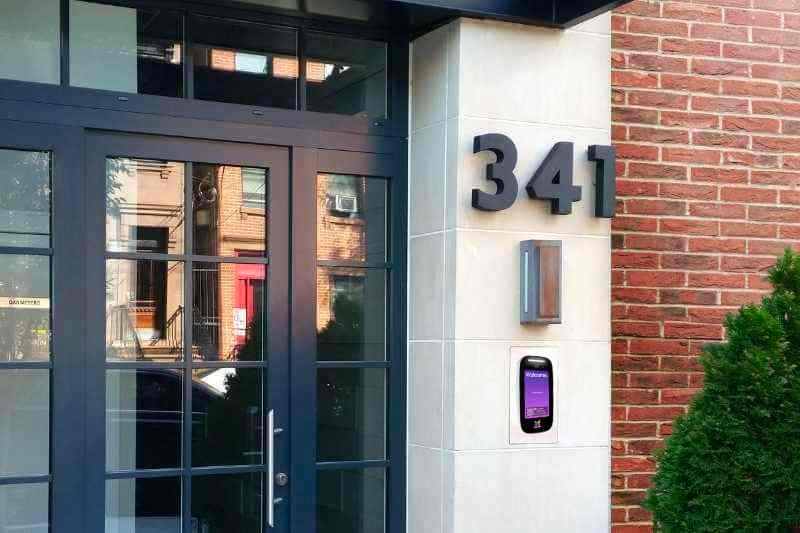 5 best access control installers in Los Angeles
Instead of researching "how do I set up access control," it may be better to search for installers near you. To help, we've put together a list of some of the leading access control installers in LA!
The five best Los Angeles access control installers are: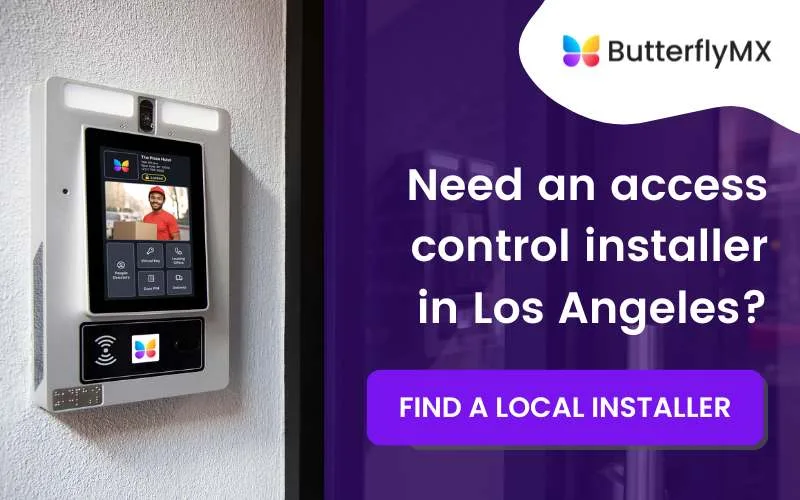 1. OnBoard IT Tech
Google rating: 5 / 5
As an intercom and access control installer, OnBoard IT Tech may be your best option for installation in LA. They've been in business for close to 20 years, which gives them a leg up against the competition.
Their website also mentions services such as:
CCTV installation
Door access
Intercom systems
Security gates
If this looks like a company you'd like to check out, you can ask for a quote by visiting their website.
2. APS Security Systems
Google rating: 5 / 5
Based in Canoga Park but serving customers throughout the Greater Los Angeles Area, APS Security Systems offers both business and residential security services.
APS Security states that they will provide customers with the tools and information needed to protect their building's perimeter, products, assets, and tenants. So, you can trust not only that the installation will be done correctly, but that their team will teach you how to use the system properly.
In addition to access control installation, APS Security offers:
Security system installation
Video verification services
Fire detection services
Surveillance system installation
3. Lion Security and Locksmith
Google rating: 4.8 / 5
Lion Security and Locksmith not only specializes in access control installation in Los Angeles, but they also tout repair as an added service. Additionally, you can find security camera installation services for commercial and residential buildings.
With Lion, you can expect:
Security for safes and filing cabinets
Residential and commercial security services
Security camera installation
Lion also says they can install just about any access control system in Los Angeles. However, it's a good idea to cross-reference the claim before hiring them!
4. ASCI Security
Google rating: 5 / 5
ASCI Security is based in Irvine but serves Los Angeles County. Their team has worked on major multifamily and commercial security projects throughout Southern California.
ASCI specializes in designing custom access control platforms, including:
Intercoms
Telephone entry systems
Parking access controls
Perimeter protection systems
RFID access control systems
In addition to installations, ASCI Security also offers repair and maintenance services.
5. Elite Access Doors & Gates
Google rating: 4.6 / 5
From their headquarters in West Los Angeles, Elite Access Doors & Gates helps improve security at buildings throughout Los Angeles and the surrounding counties, from Orange County to the San Fernando Valley to Ventura. Elite Access Doors & Gates specifically specializes in garage door, electric gate, and intercom systems. The company offers installation and repair services for all products they service.
The team at Elite Access is committed to getting to know each client's needs and goals before designing and installing an effective access control solution. Whether you're seeking a gate intercom system or a garage opener, their team can help you choose and install the right solution.
See why Jonathan Scott from Property Brothers loves ButterflyMX's access control system:
Los Angeles access control repair
Even the best access control system will fail to function properly if it's not well maintained. If you notice any issues with your system, it's probably best to seek professional services rather than attempting to fix the device yourself.
You might need repair services for your access system if you notice:
Fobs or cards stop working, or your fob programmer isn't working
Wiring is damaged
Intercom system audio or video quality is poor
Keypad buttons are stuck or broken
Hardware is dented or scratched
If you need to hire a repair company, first reach out to the product's manufacturer or the dealer who sold you the system. They may be able to provide repair services or recommend a certified repair company.
Some of the best Los Angeles access control repair companies include:
West Coast Locksmith
Avante Technologies
Gbit Tech
Millennial Security and Locksmith
Best access control system in Los Angeles
ButterflyMX is the best access control system in Los Angeles. Apartments, offices, and gated communities throughout Southern California trust ButterflyMX to deliver a seamless and unified access experience.
With ButterflyMX, tenants only need a smartphone to unlocks doors and gates, grant access to trusted visitors, and accept deliveries. Even residents who don't have a smartphone can manage access remotely!
ButterflyMX also empowers property owners and managers to remotely manage the entire system — meaning they can add or remove tenants, adjust access permissions, and review entry logs from anywhere.
ButterflyMX's access control system includes:
Video intercom. From the ButterflyMX video intercom, visitors can easily request access from tenants via video call. Then, residents can remotely open the door or gate using their smartphones.
Keypads and card readers. To control access beyond the front entrance, use ButterflyMX keypads or card/fob readers. These devices are easy to install and use. Residents can unlock doors and gates with a fob, PIN code, or smartphone.
Vehicle access system. At vehicle access points, like gates and garages, install the ButterflyMX vehicle reader. The vehicle reader scans windshield tags, which residents place on their cars for fast, hands-free entry.
Elevator controls. If you install a ButterflyMX video intercom at your front entrance to control visitor access, you should also install our elevator controls to ensure visitors can only access the floor of the tenant they're visiting.
Smart locks. Install smart locks on apartment unit doors and integrate them with ButterflyMX for a seamless access experience!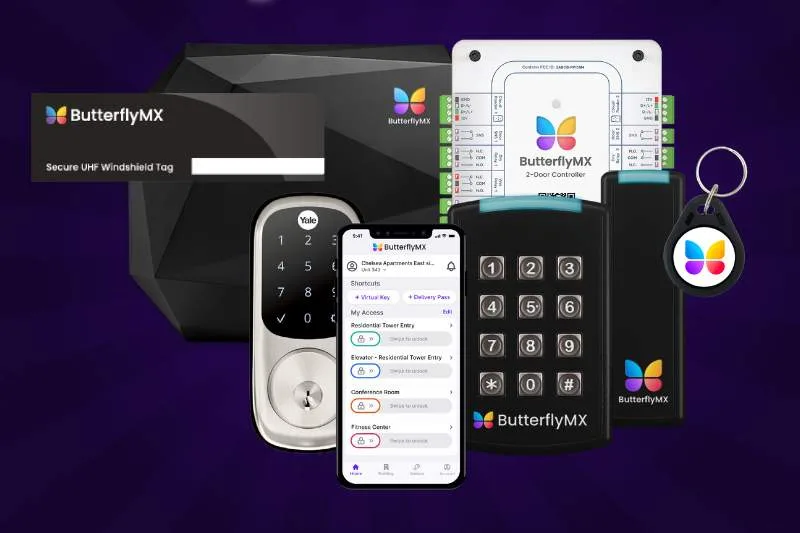 Takeaways
Buying an access control system in Los Angeles will help secure your building.
Some examples of access control systems that may work for buildings in LA are video intercoms, keypads, card readers, and vehicle access systems.
The five best access control installers in Los Angeles are OnBoard IT Tech, APS Security Systems, Lion Security and Locksmith, ASCI Security, and Elite Access Doors & Gates.
The best access control system in LA is ButterflyMX.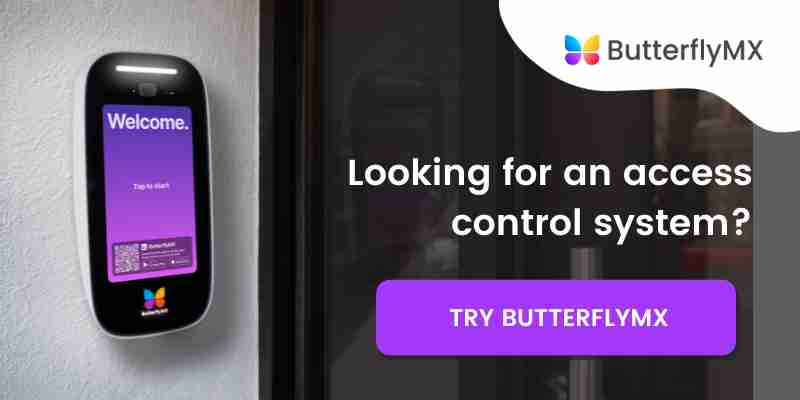 Disclaimer: ButterflyMX provides these blog posts to help our customers and potential customers make the right business decisions for them. Our blog posts are based on the information we have available to us at the time of writing.